Are Loyalty Programs Worth It?
Updated on: by Amy Kennedy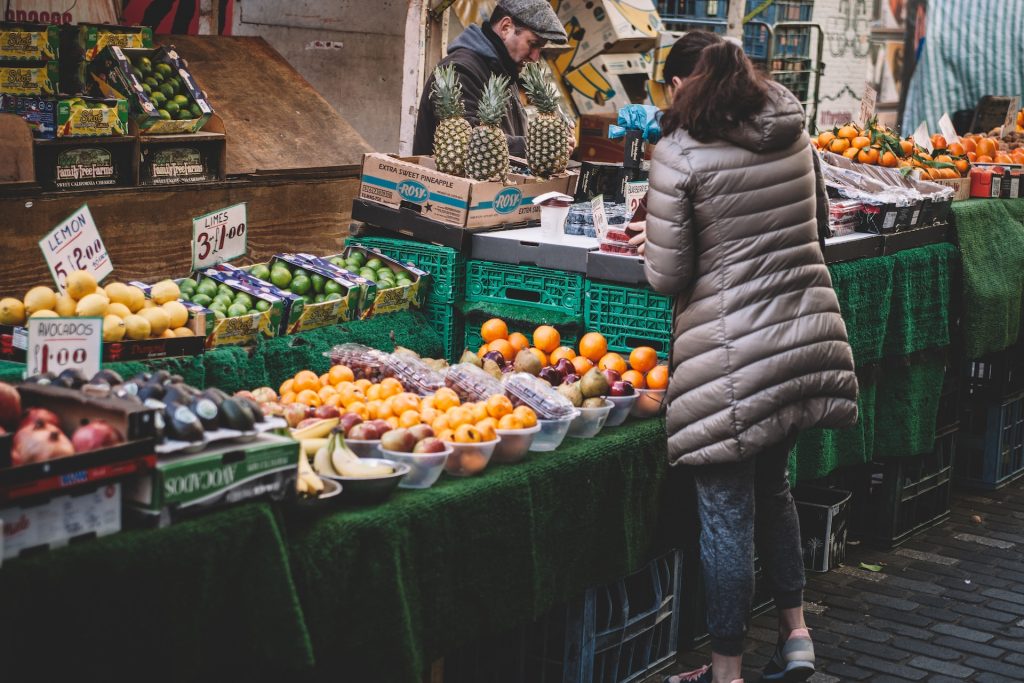 Everywhere you turn – from your local coffee shop to the online bookstore, they're offering a loyalty card or rewards program.
Need Easy Extra $350+/Month For Free?
As a consumer, it's natural to question: are these loyalty programs worth it?
This blog post unpacks the world of loyalty programs, their pros and cons, and ultimately aims to help you decide whether they're worth your time and commitment.
Understanding Loyalty Programs
Before diving into the benefits and downsides of loyalty programs, it's crucial to understand what they are and how they work.
What Constitutes a Loyalty Program?
A loyalty program, as defined by Investopedia, is a marketing strategy designed by companies to encourage customers to continue to shop at or use the services of a business associated with the program.
The central idea behind these programs is to reward loyal customers, encouraging repeat business.
There are various types of loyalty programs:
Points-based Systems
Points-based systems are the most prevalent type of loyalty program. Here, customers earn points corresponding to the amount they spend. Once enough points are accumulated, they can be redeemed for rewards.
A classic example of this type is airline frequent flyer programs. For instance, with the American Airlines AAdvantage program, customers earn miles based on the distance flown.
Tiered Programs
Tiered programs offer basic rewards for the initial purchase and then enhance the reward value as customers meet certain thresholds. This structure aims to incentivize higher spending or increased frequency of purchase to reach the next tier level, unlocking more valuable rewards.
An example of this kind of program is the Sephora Beauty Insider program, where customers move through tiers (Insider, VIB, Rouge) based on their annual spend at the store, with each tier offering increasingly valuable benefits.
Paid Programs
Paid loyalty programs require customers to pay a fee to join, usually annually, in return for access to exclusive benefits. Amazon Prime is a well-known example of a paid loyalty program.
For an annual or monthly fee, Prime members receive benefits such as free two-day shipping, access to streaming services, and more.
Value-Based Programs
Value-based programs reward customers based on the value they bring to the company, which isn't always monetary. This might include rewarding customers for referrals, writing reviews, or social media shares.
An example of a value-based program is The North Face's XPLR Pass program, where members can earn points not only through purchases but also by attending events or participating in outdoor activities.
How Do Loyalty Programs Work?
While the idea of loyalty programs may seem simple on the surface – make a purchase, earn points, and then redeem those points for rewards – the process involves much more than just transactional exchanges.
Need Easy Extra Cash?
Pinecone Research, a leading name in online survey panel honesty, absolutely guarantees $3 cash for every survey you complete!
Take advantage of their time limited New Membership drive and register NOW. Join today: 100% free!


It's a complex system that hinges on data collection, analysis, and personalization.
Data Collection and Analysis
When you sign up for a loyalty program, you typically provide the company with your basic personal details. This might include your name, date of birth, contact information, and sometimes even demographic details such as your gender or location.
In doing so, you also give the company permission to track your purchases.
The data collected about your purchasing habits allows the company to analyze and understand your buying behavior. They can see what products you buy regularly, when you tend to shop, how much you typically spend, and even how you respond to various promotions.
All these insights can help the company determine what offers and rewards might appeal to you most.
Personalized Marketing Strategies
Armed with the knowledge of your purchasing habits, the company can tailor its marketing strategies to match your preferences. For example, if they know you regularly buy a certain type of product, they might send you personalized offers or exclusive early access to new releases in that category.
This data-driven personalization typically results in more effective marketing. Instead of receiving generic promotions, you get offers that align with your actual shopping habits. This increases the likelihood that you'll take advantage of these offers, benefiting both you and the company.
However, it's important to be aware that this data collection and analysis process also raises potential privacy concerns. Your shopping data can reveal a lot about your personal habits and preferences, and not all companies handle this information with the same level of care and discretion.
It's always a good idea to review a company's privacy policy before joining their loyalty program.
Earning and Redeeming Points
In most loyalty programs, the actual process of earning and redeeming points is straightforward. You earn points based on your purchases – often a certain number of points per dollar spent – and once you've accumulated a set number of points, you can exchange them for a reward.
Different programs offer different types of rewards. These can range from discounts on future purchases to free merchandise, gift cards, or even experiences.
Some programs also offer tiered rewards, where the value of the rewards increases as you earn more points.
Benefits of Loyalty Programs for Customers
Loyalty programs can offer customers a multitude of benefits, adding value to their everyday purchases. Here are seven key benefits that make participation in loyalty programs worthwhile for customers.
1. Financial Rewards
One of the most immediate and apparent benefits of loyalty programs is financial rewards. These can come in various forms – discounts, free merchandise, cashback, or gift cards.
For instance, the Starbucks' loyalty program allows customers to accumulate points with each purchase, redeemable for free drinks or food. Over time, these rewards can result in significant savings.
2. Priority Treatment
Being a part of certain loyalty programs can mean getting priority treatment. This can include faster check-in lines, early access to sales, priority booking, and even access to exclusive lounges or waiting areas.
For example, American Airlines' AAdvantage program offers priority check-in, security, and boarding to its members.
3. Personalized Offers and Experiences
With the data gathered from tracking customer purchases, companies can tailor offers to suit individual customer's preferences. This personalization can result in better shopping experiences and more relevant rewards for customers.
4. Exclusive Access to New Products or Services
Loyalty program members often enjoy early or exclusive access to new products, services, or events. This can be especially appealing for fans of certain brands or products.
5. Partnership Perks
Many companies partner with other businesses to provide additional benefits to their loyalty program members. These could include discounts or perks with partner companies, expanding the ways you can use your loyalty points or rewards.
6. Enhanced Customer Service
Some loyalty programs offer enhanced customer service to their members. This can include dedicated customer service lines, faster response times, or premium support services.
7. Emotional Connection
Finally, a well-designed loyalty program can help forge a deeper emotional connection between a brand and its customers. When customers feel valued, they are more likely to have positive feelings towards the company, increasing their loyalty and satisfaction.
The Other Side of the Coin: Potential Downsides of Loyalty Programs
While loyalty programs can offer many benefits, it's crucial to be aware of their potential drawbacks. These can range from privacy concerns to increased spending, each playing a significant role in whether a loyalty program is truly beneficial for a customer.
1. The Costs of Loyalty Programs: Your Data
While most loyalty programs are free to join, there's still a cost – your data. To personalize experiences and rewards, businesses track your purchases and gather personal information.
For those concerned about data privacy, this can be a significant drawback. According to a Pew Research Center survey, many people feel they have little to no control over the data collected about them in daily life and online.
2. Loyalty Program Fatigue
With the market saturated with loyalty programs, customers can only participate in so many. This overabundance can lead to what is known as loyalty program fatigue.
According to a Colloquy study, the average U.S. household is enrolled in 29 different loyalty programs but only actively participates in about 12. Juggling numerous programs can be stressful and time-consuming.
3. Increased Spending
Loyalty programs are designed to incentivize spending. The promise of earning points, advancing to a higher tier, or getting an appealing reward can encourage customers to make additional purchases.
Sometimes, customers might find themselves spending more than they intended, just to earn these rewards.
Earn Everything… nearly!
Join Opinion Outpost, one of the few faithful and honest survey panels and earn cash and gift cards for your opinion. Stack your points and redeem them: Simple! No hidden fees and completely free!


4. Limited Reward Availability
Some loyalty programs offer rewards that may be subject to availability or come with conditions. For example, airline rewards programs often have blackout dates during which you cannot use your accumulated miles for travel.
Or, the rewards might be on products or services that you don't frequently use.
5. Complexity of Rules and Point Systems
Some loyalty programs have complex rules and point systems that can make it challenging to fully understand and utilize the program benefits. This complexity can reduce the perceived value of the program if it becomes too complicated to earn or redeem rewards.
6. Expiry of Points
In some programs, points or rewards can expire if not used within a certain time frame, potentially reducing the value of the program if you are not a frequent shopper or if you forget to redeem your points.
How to Determine if a Loyalty Program Is Worth It
Deciding whether a loyalty program is beneficial for you involves a bit of analysis. It's essential to weigh the pros and cons and evaluate several factors before joining.
Here, we'll delve into key aspects to consider when deciding to join a loyalty program, and we'll provide tips on maximizing their benefits.
Key Factors to Consider When Joining a Loyalty Program
When deciding whether to join a loyalty program, there are a few critical factors you should take into account:
1. Relevance of Rewards: How valuable are the rewards to you? The value of rewards can vary greatly from one program to another. Ensure the program offers rewards that align with your shopping habits and preferences.
2. Ease of Earning and Redeeming Rewards: Some loyalty programs make it easy to earn and redeem rewards, while others have complex rules and restrictions. Look for programs where the earning and redeeming processes are straightforward and hassle-free.
3. Privacy Concerns: As we discussed earlier, joining a loyalty program often means sharing personal information. Make sure you're comfortable with the company's privacy policy and data practices.
4. Cost of Participation: While many loyalty programs are free to join, some require a membership fee. If there is a fee, consider whether the benefits outweigh the cost.
Tips on How to Maximize Benefits from a Loyalty Program
Maximizing the benefits of a loyalty program involves strategizing your shopping habits. Here are some tips:
1. Regularly Check Your Point Balance: Regularly check your point balance and keep track of when your points expire to ensure you don't miss out on redeeming them.
2. Leverage Special Promotions: Many programs offer special promotions where you can earn extra points or get higher discounts. Take advantage of these promotions to accumulate points faster.
3. Combine Programs: If a retailer allows, consider combining a store's loyalty program with a rewards credit card to double up on points or cash back.
What to Look Out for in Terms and Conditions of a Loyalty Program
The terms and conditions of a loyalty program can have significant implications for how valuable the program is. Here are a few things to watch out for:
1. Point Expiration Dates: Some loyalty programs have points that expire if not used within a certain timeframe.
2. Changes in Terms: Some programs reserve the right to change the terms at any time, which could affect the value of the points you've earned.
3. Limitations on Point Redemption: Some programs limit when and how you can redeem your points.
Alternatives to Consider If a Loyalty Program Isn't Providing Enough Value
If you find that a loyalty program isn't providing you with enough value, consider these alternatives:
1. Cash Back Credit Cards: Many credit cards offer cash back on purchases, which can be a more straightforward way of earning rewards.
2. Shopping Portals: Online shopping portals can offer cash back, coupons, or other rewards for purchases made through their site.
3. Discount Clubs: Joining a discount club, like Costco, can provide you with savings on a wide variety of items.
Conclusion
Loyalty programs can offer great value, but they're not one-size-fits-all.
Their worth hinges on their alignment with your lifestyle and shopping habits, and your comfort with their data practices.
The best approach is informed decision-making—understand the program's workings, its pros and cons, and make the choice that best suits your needs.
Related Posts:
Earn Everything… nearly!
Join Ipsos iSay, one of the few Faithful and Honest survey panels and earn prizes, gift cards and donations. Stack your points and redeem them: Simple! No hidden fees and completely free!