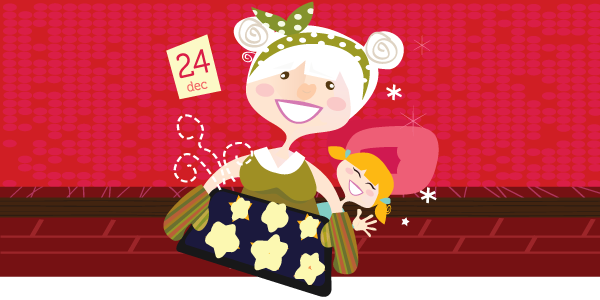 Need Easy Extra $250+/Month For Free?
SurveyJunkie: Make $5-$25 in your spare time from home to take online surveys, participating in a Focus Groups and trying new products. Join SurveyJunkie Now
SwagBucks: Watch videos, take surveys, shop and more to earn real money. Join Swagbucks Now to Get $5 Free
MySurvey: Is known as #1 paid survey site. Take paid surveys anytime and anywhere via PC, Laptop, Tablet, Cell Phone or Mobile App. Join MySurvey Now
If memories of the holidays drum up "visions of sugar plums dancing" and many other culinary delights, then you'll want to learn about some of the latest apps and online tools to share your holiday foods. You can now take your love of food online like never before. Social networks and food apps offer wonderful ways to share recipes, photos, chats, and even videos of your favorite holiday recipes.
Facebook Event
One of the best ways–and most obvious–is to go online and create an event at Facebook. The event could be called "Holiday Potluck" or any other name. The good thing about this event is that it will have a time and date for people to attend. Invitees may click attend, maybe or decline. Invitees will be asked to share a link to their favorite online recipe, YouTube recipe or even their own pictures and/or attached recipe files. Subsequent events such as a Holiday Cookie Exchange could always be followed up a week later.
Don't forget after the event, many will want to follow up later especially on the YouTube recipes on their laptops, smart phones, tablets or smart TV. This is if they plan on attempting these recipes.
PerfectPotluck
Another wonderful FREE service for organizing online potlucks is at PerfectPotluck. Here you will create signup sheets, invitations, maps and directions, and email reminders to manage your potluck. This free tool prevents duplication of the same foods or too much of one food group, such as too many desserts and not enough vegetable dishes. This online tool is used for those who will be attending an actual offline potluck at their church, organization or friend's house. Not just collecting recipes or food pictures online.
Recipe Binder
If your holiday potluck is more informal and you and your friends are sharing on an unscheduled, sporadic basis you might want to check out the Recipe Binder at Facebook. There is also a link for the iPhone app.
Once downloaded, you may customize it for yourself with your own recipes and those of your friends. There are already default recipes in the app.
Socialtimes
Socialtimes is another great online place to go where you can share your online recipes (holiday and non-holiday) and use the Foodily platform on the web site to connect to Twitter and Facebook. You can also go directly to the Foodily app and download it there and start sharing food pictures, recipes, and chats about food from your iPhone.
So with the holidays here it is a not only a time to eat, drink, and be merry–but also to post, share, and link.
So eat up, drink up, and share up!
Cheers and Happy Holidays!
Related Posts:
Watch Videos, Earn Hard Cash!

The ever trusty InboxDollars has so far paid its members over $40 Million. Watch videos, take surveys, shop and more while InboxDollars pays you cash. Real money! Totally free to join!