How to Create a Profitable E-book and Sell It Online
Updated on: by Amy Kennedy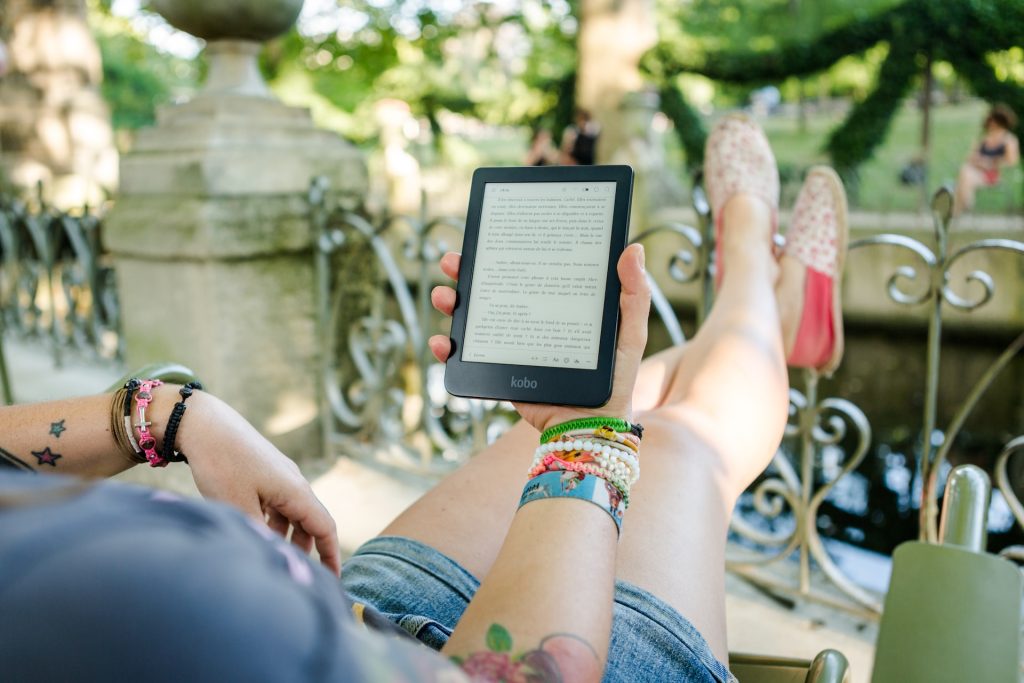 In an era where digital content reigns supreme, one avenue stands out for its potential to generate substantial revenue and foster knowledge sharing: selling e-books online.
Need Easy Extra $350+/Month For Free?
From established authors to digital entrepreneurs, this thriving marketplace is wide open to everyone.
In this comprehensive guide, we'll delve into the steps for creating a profitable e-book and launching it successfully in the online marketplace.
The Process, A Step-By-Step Guide
Understanding Your Audience and Topic Selection
Creating a successful e-book starts with a deep understanding of your target audience.
Consider their demographics, interests, and challenges to choose a topic that is both relevant and engaging.
Identifying Your Target Audience
Your e-book should cater to the specific needs and interests of your audience.
Consider their age group, professional background, geographical location, and gender, among other factors.
A detailed audience persona can help you visualize your ideal reader and tailor your content to their expectations.
Choosing a Resonant Topic
Once you have a clear picture of your audience, you can select a topic that resonates with them.
This might be an area where you have significant expertise or a unique perspective to offer.
Your topic should fill a gap in the market, addressing an unmet need or presenting a new angle on a popular subject.
Leveraging Online Tools for Topic Selection
Tools like Google Trends and SEMrush can help you identify trending topics and relevant keywords in your niche.
These insights will enable you to choose a topic that is both relevant to your audience and likely to perform well in search engine rankings.
Embracing Your Writing Process
The writing phase is where your ideas come to life.
Strive to create an original, engaging, and valuable e-book that will captivate your readers and prompt them to recommend your work to others.
Crafting High-Quality Content
Your content should offer clear, actionable insights or compelling storytelling, depending on your genre.
Need Easy Extra Cash?
Pinecone Research, a leading name in online survey panel honesty, absolutely guarantees $3 cash for every survey you complete!
Take advantage of their time limited New Membership drive and register NOW. Join today: 100% free!


Use a natural, approachable tone that aligns with your brand and resonates with your audience.
Be sure to proofread your work, or better yet, use tools like Grammarly to help you catch any grammatical errors or typos.
Ensuring Originality
Originality is vital in the world of e-books.
Avoid plagiarism by creating unique content or properly citing sources when you refer to other people's work.
Tools like Copyscape can help you ensure your work is original and not unintentionally similar to existing content.
Fine-Tuning: Editing and Formatting
Editing and formatting are key steps that can significantly affect your e-book's reception.
They ensure that your content is not only free from errors but also easy to read and aesthetically pleasing.
Investing in Professional Editing
Consider hiring a professional editor to refine your manuscript.
An editor can provide a fresh perspective, spotting errors or inconsistencies you might have overlooked.
They can also help you enhance your narrative structure and the overall flow of your content.
Prioritizing Professional Formatting
Formatting is equally important. A well-formatted e-book improves readability and leaves a positive impression on your readers.
You can use a tool like Calibre to format your e-book, ensuring it is compatible with various devices and e-readers.
Designing an Eye-Catching Cover
A captivating cover can make the difference between a missed opportunity and a potential reader clicking to learn more.
It's essential to spend time designing a cover that visually communicates your e-book's content and appeals to your target audience.
The Power of a Professional Design
In a sea of digital content, a professionally designed cover can significantly boost your e-book's perceived value and increase its click-through rate.
It should encapsulate your book's essence and compel potential readers to explore further.
You can use design tools such as Canva or Adobe Spark, or you could hire a professional designer for an even more polished result.
Implementing a Pricing Strategy
Price can greatly influence the commercial success of your e-book.
Balancing between profitability and accessibility for your target audience is key.
Researching Your Competition
Look at similar e-books in your niche to understand the standard price range.
This will give you a ballpark figure and help you position your e-book competitively in the marketplace.
Understanding Your Book's Value
Your e-book's price should reflect its value.
Consider the depth and quality of the content, the level of expertise it offers, and the effort you've put into creating it.
Selecting an E-book Distributor
Your choice of e-book distributor will significantly impact your reach, sales, and overall success.
It's important to select a platform that aligns with your goals and meets your needs.
Comparing Platforms
Each platform has its strengths and weaknesses.
Amazon Kindle Direct Publishing, Smashwords, and Kobo Writing Life are among the most popular.
Compare their reach, royalty structures, and available support services before making a decision.
Crafting a Marketing Strategy
A solid marketing strategy is essential for the success of your e-book.
Earn Everything… nearly!
Join Opinion Outpost, one of the few faithful and honest survey panels and earn cash and gift cards for your opinion. Stack your points and redeem them: Simple! No hidden fees and completely free!


It helps you reach potential readers, increase your e-book's visibility, and boost your sales.
Let's explore some effective marketing strategies for your e-book.
Leveraging Social Media and Email Marketing
Social media platforms like Facebook, Instagram, Twitter, and LinkedIn are powerful tools for promoting your e-book.
They allow you to reach a broad audience, engage with your followers, and build a community around your work.
Regular Social Media Updates
Share regular updates about your e-book, including behind-the-scenes glimpses of your writing process, cover reveals, and launch countdowns.
Engaging content can pique your followers' curiosity and create anticipation for your e-book.
Email Marketing
Building an email list and sending out regular newsletters is another effective marketing strategy.
Email marketing tools like MailChimp allow you to segment your audience, send targeted email campaigns, and track your results.
You can share exclusive content, offer pre-order incentives, and send personalized recommendations to engage your subscribers and encourage them to purchase your e-book.
Capitalizing on Content Marketing and SEO
Content marketing and search engine optimization (SEO) are critical for increasing your online visibility and attracting potential readers.
Blogging
Start a blog or write guest posts for popular blogs in your niche.
Share valuable content related to your e-book's topic to establish your authority and attract potential readers.
For example, if you've written a cookbook, you might share a few recipes on your blog.
SEO
Optimize your blog posts, website, and even your e-book's title and description for search engines.
Use keywords relevant to your e-book's topic and your target audience's search queries.
Tools like SEMrush and Google Keyword Planner can help you identify relevant keywords.
Offer a Sneak Peek
Consider providing a free chapter or a summary of your e-book on your website.
This allows potential readers to get a taste of your content and can entice them to purchase the full e-book.
Analyzing Feedback
Customer feedback is a treasure trove of insights for your e-book business.
Reviews can provide invaluable insights into your e-book's strengths and areas for improvement.
Using Reviews for Improvement
Encourage readers to leave reviews.
Positive reviews can boost your e-book's credibility and attract more readers, while constructive criticism can help you identify areas for improvement in your next e-book.
Celebrating Success and Learning from Mistakes
No e-book will be perfect for everyone.
Celebrate the positive feedback you receive, and learn from any negative reviews. Remember, each piece of feedback is an opportunity for growth and improvement.
Tools and Resources for E-book Creation
Creating an e-book involves multiple steps and processes, from initial drafting to final formatting.
Luckily, a wide array of tools and resources can facilitate this process and enhance the quality of your final product.
Writing Tools
Writing an e-book can be a substantial task. A comfortable and efficient writing environment is crucial to maintain your flow and productivity.
Here are some popular writing tools:
Google Docs: This free online tool is an excellent option for drafting your e-book. It allows you to write, edit, and share your work seamlessly, making it perfect for collaboration if you're working with an editor or a team.
Scrivener: A step up from typical word processors, Scrivener is a writing tool designed specifically for long-form works. It helps you organize your content efficiently with a corkboard view, outlining tools, and more.
Design Tools
The visual aspect of your e-book is as crucial as the content itself. An appealing cover design and consistent internal formatting will make your e-book stand out.
Here are a couple of tools to help:
Canva: Canva is a user-friendly design tool perfect for creating eye-catching e-book covers. It provides a wide range of templates, fonts, images, and other design elements that you can use to design your cover.
Adobe Spark: Another tool for designing engaging covers, Adobe Spark offers professionally designed templates that can be customized to fit your brand and e-book theme.
Formatting Tools
Formatting is a vital step to ensure your e-book is readable across various devices. Here are a few tools that can assist with this process:
Calibre: Calibre is a powerful e-book management tool that can also handle e-book conversion and formatting. It supports a wide variety of formats and provides you with control over your e-book's look and feel.
Vellum: Available for Mac users, Vellum is a premium tool that creates beautiful e-books with ease. It offers a variety of styles and customization options, and you can preview your e-book before exporting it for different platforms.
Legal Aspects of E-book Publishing
Publishing an e-book involves various legal considerations, from copyright laws to intellectual property rights.
While this section doesn't replace legal advice, it aims to provide a foundational understanding of the legalities involved in e-book publishing.
Understanding Copyright Laws
In the simplest terms, copyright laws protect original works of authorship, including e-books.
As the author, you own the copyright to your e-book as soon as you create it, which grants you exclusive rights to reproduce, distribute, and display your work.
In the U.S., you can register your copyright with the U.S. Copyright Office.
While registration isn't necessary to establish copyright, it can offer additional legal protections and benefits should a dispute arise.
Acknowledging Intellectual Property Rights
Intellectual property (IP) rights are legal rights that provide creators protection for their innovations and creations, including literary works.
When creating your e-book, it's important to respect the IP rights of others.
If you use third-party content such as images, quotes, or data, ensure you have the necessary permissions or licenses.
Always attribute the source properly. Failure to do so could result in copyright infringement, which carries significant legal and financial consequences.
Incorporating Disclaimers
Disclaimers are important legal tools that limit liability and protect your rights as an author.
The type of disclaimer you need depends on your e-book's content.
For example, if you're writing a health-related e-book, a medical disclaimer would clarify that your content is for informational purposes only and doesn't replace professional advice.
If you're using affiliate links, an affiliate disclaimer is necessary to inform readers about your commissions.
Remember, while these pointers offer a starting point, they don't replace professional legal advice.
Always consult with a legal professional to understand the full scope of legal obligations and protections when publishing an e-book.
Conclusion
Creating and selling a profitable e-book online requires time, effort, and strategic planning.
However, with the right topic, good writing, an appealing cover, effective marketing, and continuous feedback, you can create a successful online business around e-books.
Remember, every successful e-book author started somewhere.
With perseverance, you too can join their ranks and turn your knowledge and passion into profit.
Start writing today!
Related Posts:
Earn Everything… nearly!
Join Ipsos iSay, one of the few Faithful and Honest survey panels and earn prizes, gift cards and donations. Stack your points and redeem them: Simple! No hidden fees and completely free!