E-Poll Surveys Review – Earn Money While Watching Television
Updated on: by Amy Kennedy
Getting paid to watch TV sounds like a dream come true for most of us, and being paid for your opinions is great too.
Need Easy Extra $350+/Month For Free?
E-Poll manages to combine both of those awesome ways to earn into one great paid survey site.
It's not all cash for watching TV, and it won't make you rich – but this interesting angle makes them worth investigating.
What is E-Poll?
E-Poll panel is registered under the parent company Bridge Entertainment Inc., which was founded by a man who has over 30 years of experience in the entertainment industry.
It started up 13 years ago and has clients from many major brands and companies.
Being one of the first major paid survey sites, they paved the way in for different types of surveys – even teaching and training other major businesses on how to gather data.
This company helped set the scene for the other major survey sites that are available today, and made it an easy, rewarding experience for the members who choose to sign on.
Their main focus is entertainment and advertising, and many of the major surveys focus on audience response to film and advertising, public perception of celebrities and the campaigns they are involved with, and many other aspects to do with these sectors.
They also offer general surveys from other major companies.
Is This A Scam?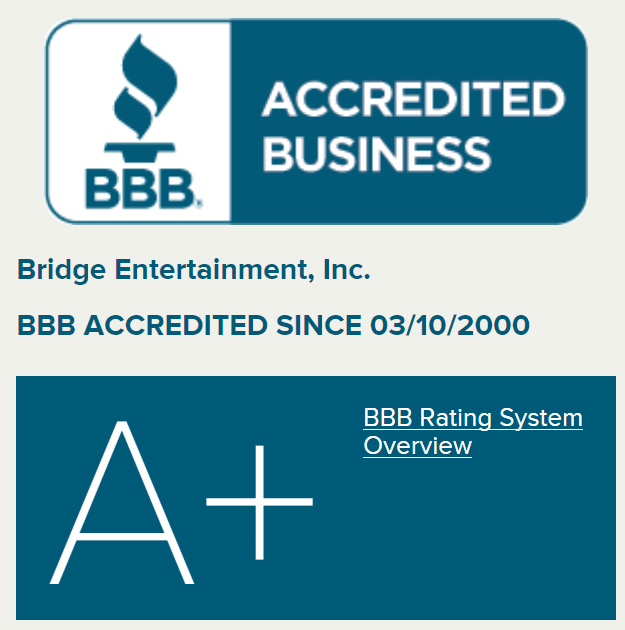 When an internet site offers to pay you money, it is a great idea to question whether or not it is offering a legitimate opportunity.
There are a few ways to tell if a survey site is real, and this site checks out on all of them.
E-Poll has been around for years and has a respected founder and president with experience in the industry that E-Poll has chosen to specialize in.
Their parent company Bridge Entertainment Inc. has been registered with the Better Business Bureau (BBB) for 20 years and has achieved the highest rating of A+.
It mentions its BBB affiliation proudly on the home page.
Like any site, there are a few complaints on the BBB site, but E-Poll has clearly and politely responded to each one.
They are not a scam.
Need Easy Extra Cash?
Pinecone Research, a leading name in online survey panel honesty, absolutely guarantees $3 cash for every survey you complete!
Take advantage of their time limited New Membership drive and register NOW. Join today: 100% free!


While it will not earn you loads of money, it is a great opportunity to earn some extra cash.
Who Can Join?
Sadly, the company only accept participants from the United States, so other countries miss out.
It makes sense that the entertainment industry of a country would only be reviewed by its citizens, but I imagine other nationalities would wish that they could have something similar in their country!
Another restriction is the age limit, although as it is set as 13+ it shouldn't be a barrier to most people.
E-Poll tends to focus more on younger panelists than other paid survey sites because they are the most targeted when it comes to entertainment and advertising.
However, no matter your age, it is worth giving it a go and seeing what surveys are available to you.
What Can I Earn?
Earnings are very variable.
The number of surveys even offered to begin with depends on what demographic information you provide.
Your demographic refers to the groups you identify with – your gender, your age, and your income – all the information that you provide on sign up goes towards building a picture of who you are.
Companies then pay for the opinions of a certain type of person, and if you fit into the required demographics, you're in!
When you are sent surveys, the first few questions are used to determine if you fit the profile they are looking for.
If you do, you are eligible to complete the survey and receive the points.
Most surveys offer around 500 – 1000 points, depending on urgency and difficulty of the survey.
Some might offer a higher reward, while for others you might simply receive an entry into a sweepstakes competition.
Members are able to redeem their points in a number of ways – gift certificates from major brands, a PayPal deposit, or a charity donation.
The exchange rate for points to dollars is not exact – for example, the higher the value on a gift card you purchase, the cheaper in points it is likely to be.
So, 7250 points might get you $10, while 18,750 points get you $30, saving you around 3,000 points.
They also offer a monthly sweepstakes worth $1,000.
Point of Difference
Interesting subject matter. Not all surveys are interesting, but there is a chance that you will get to review entertainment sectors – which is not something other survey companies offer.
Range of payout options. As well as a PayPal deposit, members can choose to redeem their points on a wide range of gift cards and charity donations.
They offer a monthly $1000 sweepstakes. Who knows?  You might get lucky!
Watch TV, Ads and Film. Because of its ties with the entertainment industry, E-Poll survey can pay its members to watch and review different shows.
Be the first to see. Sometimes, the shows and advertising you get to see is unreleased!  Their members get to see them and give their opinions before they are even released.
Young members welcome. While any age can sign up, they are more focused on younger viewer's opinions than a site that offers surveys about baby products.
Key Features
E-Poll uses contacts and agreements with the advertising and entertainment industry (along with other major companies) to offer paid surveys and tasks to its members.
Sign up is free, and open to any American residents over the age of 13.
Surveys about TV shows are the most highly regarded by participants – it's a great reason to choose them.
Sometimes the shows air on TV (some require participants to have a cable subscription), sometimes they are viewed online, and occasionally they are sent out to homes on a disc.  Participants have to view the content and reply within a set time frame.
There are also a number of surveys offered that try to measure public reaction to celebrities and shows.
Along with the more interesting and specialized topics, E-Poll offers surveys from many other areas and companies.
They offer points for completion based on the complexity of the survey, the time it will take you to complete, how urgently they need the results, and how specialized the required demographics are – if there are not many people like you, they'll really want to know what you think.
My Experience
A while back I was looking for different paid survey websites to join, and I came across E-Poll.
I was interested in the entertainment angle – who doesn't like watching TV?!
I normally complete my surveys while sitting in front of the TV anyway, so it would be perfect to earn money for those shows.
I found their website, which struck me as not very clean or modern-looking, but with affiliations with the BBB and good reviews I felt comfortable to sign up.
Earn Everything… nearly!
Join Opinion Outpost, one of the few faithful and honest survey panels and earn cash and gift cards for your opinion. Stack your points and redeem them: Simple! No hidden fees and completely free!


After giving my information, confirming my email address and completing my personal profiling survey, I was ready to start – and after 1 survey I had already earned over 100 points!
I receive emails whenever a survey is available, and I try to complete them as soon as possible so that they don't reach the required number of participants before I am accepted.
Sometimes after the preliminary questions I get screened out because I don't fit their demographic – it's a bit annoying, but very normal for survey sites.
How often you are invited to take a survey, and how often you will be accepted for the surveys you are sent depends on your demographic information, so it's important to be honest and accurate when filling out your profile.
I receive 1 or 2 survey invitations per week.
I normally just wait for email invitations and don't spend a lot of time on the site as I find it a bit awkward to use.
I really enjoy the surveys I do get sent – I haven't been given a film to watch but I am always interested in what new survey I will be sent when I see the E-Poll heading.
Pros and Cons
This is a great site that I love being a part of – but for you to decide if it's right for you, it might be helpful to look at some of the positive and negative aspects of joining the site.
Positives:
Points update automatically once a survey has been completed.
Surveys on TV shows etc. are available every few months
Not overloaded with links and survey invitations.
See shows that haven't aired yet, get paid for commenting on current TV shows, or receive shows in your letterbox
Celebrity and Advertising topics are fun to participate in
Monthly sweepstakes of $1000
 But…
6-8 weeks wait for payment
Questions on some surveys can get dull and repetitive
Not too many available surveys
Website needs some work – a bit dated and clumsy.
FAQs are not available without a log-in
How to Make the Most from E-Poll
Most of the advice for making the most from this site is the same as other survey sites, so if you've signed up for any others, there shouldn't be any surprises.
Still, it's worth recapping:
Read the terms and conditions.The best way to know what you're getting yourself in for is to read up on it – even if it can get a bit boring.  In this case, the FAQ section can only be accessed once you sign up, but there is a privacy policy you can check that you're ok with.  Having all the information will help make sure that you know what's expected of you, and what your rights are.
Be honest with your information.  You never know what kind of person the company is looking for, so it's best to just be you!  Your opinions really do go towards shaping the way a company proceeds with marketing and product development, and accurate information lets you have a real impact.
Complete every survey possible.  The points add up, and you need to keep working at it to see results.  You won't qualify for every survey, so it's worth giving everything that comes your way a good shot.
Have realistic expectations.  I can't say enough that you won't get rich.  It can be a bit depressing to think about the hourly rate of every paid survey website – so don't think of it like that!  You have time where you wouldn't be doing anything else, and you're using it to earn money and gift cards.
Combine it with other paid survey sites.  Unless you are only looking for very occasional survey work or you are just interested in the entertainment sectors, it would be a great idea to sign up for a few different sites so that you are getting a higher volume of survey opportunities.
Is E-Poll a Legit Money-Making Opportunity?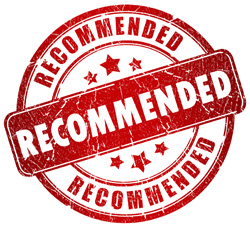 E-Poll is a stand-out paid survey site for its fun focus on entertainment and advertising – areas that many of us are involved with in our spare time anyway.
This company  is absolutely legitimate, has affiliations with major business checking sites, and plenty of positive reviews from very happy customers.
It is definitely legitimate and will earn you real rewards if you stick with it.
If you are looking to get paid for your time filling out surveys, then you should pick a trusted company with interesting survey opportunities.
E-Poll fits both requirements.
Signing up is free and very simple, and you could be influencing the kinds of ads and shows that you see on your own TV.
Official site: www.e-poll.com
Related Posts:
Earn Everything… nearly!
Join Ipsos iSay, one of the few Faithful and Honest survey panels and earn prizes, gift cards and donations. Stack your points and redeem them: Simple! No hidden fees and completely free!