Tech on a Budget: 10 Ways to Save Money When Buying Gadgets
Updated on: by Amy Kennedy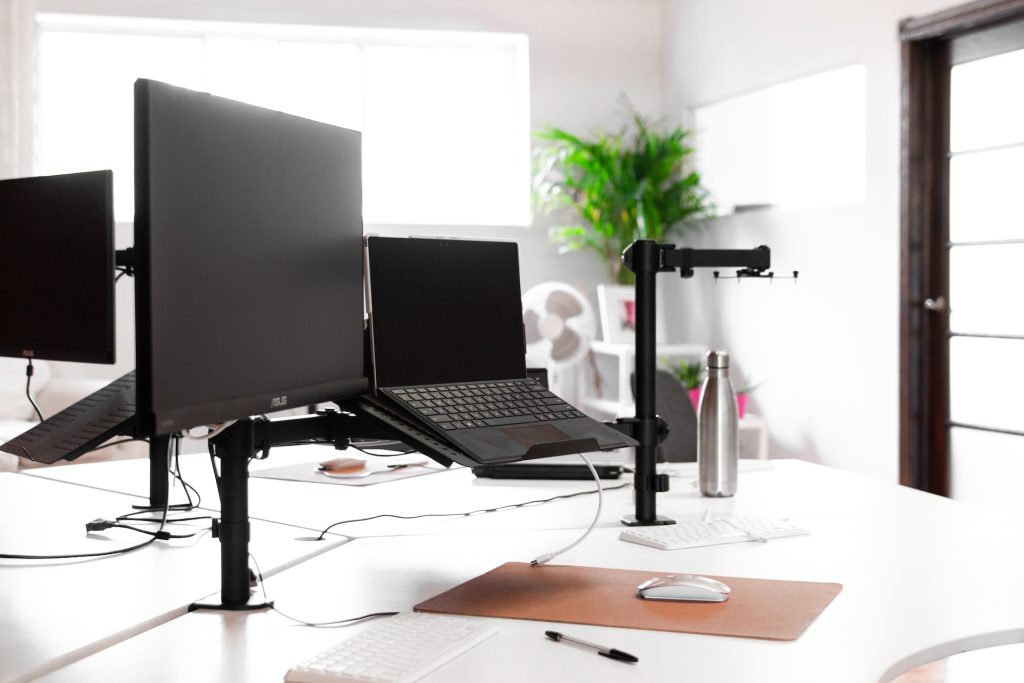 In today's digital age, technology permeates almost every aspect of our lives. From smartphones and tablets to laptops and smart TVs, gadgets have become integral in our daily routines.
Need Easy Extra $350+/Month For Free?
However, staying updated with the latest tech trends can prove to be quite expensive, especially for those on a budget. But don't fret, there are strategies you can employ to acquire top-quality tech without breaking the bank.
In this guide, we'll explore ten effective ways to save money when buying gadgets.
10 Ways to Save Money When Buying Gadgets
Understanding Your Tech Needs
When budgeting for tech, it's important not just to focus on the price tag, but to consider the utility, durability, and overall value of the product. This begins with a clear understanding of your tech needs.
Identifying Your 'Must-Haves'
The first step towards a smart purchase is identifying the essential features or functionalities you need in your gadget. Consider your daily routine and the tasks you'd use the gadget for.
Make a list of these 'must-haves', and let them guide your purchase decision. For instance, if you primarily use your phone for calls, texts, and browsing, then you likely don't need the latest model with a high-end camera and a host of other features.
Remember, extra features usually come with a higher cost, so stick to what you truly need.
Prioritizing 'Nice-to-Haves'
While 'must-haves' are non-negotiable, 'nice-to-haves' are features that enhance your user experience but are not absolutely necessary. This could include a sleek design, high-end graphics, or premium accessories.
While these features can certainly enhance the user experience, they might not be worth the additional cost for every user. So, consider your budget and the added value of these features before deciding.
Doing Thorough Research
Informed decisions are smart decisions. Therefore, before making a tech purchase, it's crucial to do thorough research.
Reading Reviews and Comparing Specifications
Start by reading reviews from experts and users. Websites like CNET, TechRadar, and Tom's Guide offer unbiased, in-depth gadget reviews that can help you understand the pros and cons of different devices.
These reviews often compare similar gadgets, providing a clear picture of how each one stacks up against the competition.
Comparing Prices
It's also essential to compare prices across different platforms to ensure you're getting the best deal. Tools like Google Shopping or ShopSavvy can help you compare prices from multiple online stores quickly and conveniently.
Remember, the cheapest option is not always the best. Always consider the overall value of the product, including its features, durability, and potential usage.
Buy Refurbished Devices
If you're open to it, buying refurbished devices can be a great way to save money without compromising on quality.
Choosing a Reputable Seller
When buying refurbished, it's crucial to choose a reputable seller. Big brands like Apple and Samsung offer certified refurbished products, which are pre-owned devices that have been thoroughly inspected, repaired, and cleaned.
Need Easy Extra Cash?
Pinecone Research, a leading name in online survey panel honesty, absolutely guarantees $3 cash for every survey you complete!
Take advantage of their time limited New Membership drive and register NOW. Join today: 100% free!


These products often come with a warranty, providing added assurance of their quality.
Reading the Fine Print
While refurbished devices can offer great value, it's essential to read the fine print before making a purchase. Make sure you understand the warranty coverage and return policy. Keep in mind that refurbished doesn't always mean 'like new'.
Always check the device's condition (like 'Grade A', 'Grade B', etc.) to know what to expect.
Opting for Older Models
As tech enthusiasts eagerly await the launch of the latest gadgets, budget-conscious buyers can find excellent value in previous models.
Contrary to the hype, new models often offer only incremental improvements over their predecessors, while older models typically continue to serve their purpose well.
The Advantage of Buying Previous Models
One of the primary advantages of buying older models is the significant price drop following the release of a new model. Retailers often slash prices to clear out their inventory, providing an excellent opportunity to grab quality gadgets at discounted prices.
This strategy is particularly effective for products that don't see drastic improvements with each new model, such as e-readers or audio devices.
Ensuring Longevity and Support
However, when opting for older models, it's essential to ensure that the tech isn't too outdated. A good rule of thumb is to opt for models that are no more than two generations old. These devices are likely still able to receive software updates and support from the manufacturer.
Companies like Microsoft and Apple typically provide details about the support period for their products on their official websites.
Trade-Ins and Exchange Offers
Trade-in or exchange programs are another effective way to save money on tech purchases. Many manufacturers and retailers offer these programs, allowing you to trade in your old device for a discount on a new one.
Exploring Trade-In Programs
Prominent tech companies like Apple have trade-in programs that provide credit towards your next purchase or an Apple Store Gift Card you can use at any time. Apple's Trade-In program is an excellent example of this.
Similarly, Amazon's Trade-In program offers Amazon gift cards in exchange for eligible items, including electronic devices. These programs not only reduce the cost of your new gadget but also ensure that your old device is recycled responsibly.
Preparing Your Device for Trade-In
Before trading in your device, make sure you understand the terms and conditions of the trade-in program. Also, it's crucial to protect your personal information.
Back up any data you want to keep, then perform a factory reset to erase all personal data from the device. This process varies by device, but you can typically find instructions in the device's settings or on the manufacturer's website.
Making Use of Sales and Discounts
Taking advantage of sales and discounts is a savvy way to save money when buying tech gadgets. By strategically timing your purchases and exploring various discount opportunities, you can get the best deals without compromising on quality.
Sales Periods and Online Deals
Sales periods like Black Friday, Cyber Monday, and end-of-season sales are known for offering substantial discounts on tech gadgets.
During these times, retailers offer competitive prices and bundle deals to attract customers. While these sales can be crowded and chaotic, the potential savings are usually worth the effort.
Online shopping platforms like Amazon and Best Buy frequently have flash sales and offer discount coupons. These platforms often have a dedicated section for deals and promotions, making it easy to find discounted gadgets.
Additionally, using browser extensions like Honey can automatically apply the best available coupons at checkout, maximizing your savings.
Newsletters and Exclusive Discounts
Signing up for newsletters from tech retailers can provide access to exclusive discounts and early access to sales. Tech retailers often send out promotional emails containing discount codes or special offers to their subscribers.
By being on their mailing list, you can stay informed about upcoming deals and take advantage of these exclusive discounts.
However, it's essential to have a clear idea of what you need and stick to your list during these sales events. The temptation to buy unnecessary items can be strong when faced with enticing deals.
By staying focused on your requirements, you can avoid impulsive buying and make the most of the discounts available.
Choosing Reliable Brands
While the allure of cheaper, off-brand gadgets may be tempting, investing in reliable brands can be a smart decision in the long run.
Reputable brands like Samsung, Apple, or Sony may come with a higher upfront cost, but they often offer better durability, performance, and customer support.
Reliable brands are known for their commitment to quality, ensuring that their devices are built to last. This durability translates into long-term savings as you won't have to replace or repair your gadget as frequently.
In addition, reliable brands typically have better warranty policies, providing you with peace of mind if any issues arise. For example, Apple offers AppleCare+ which provides up to two years of technical support and accidental damage coverage for their devices.
This extended coverage can save you from costly repairs or replacements.
Another advantage of choosing well-known brands is the higher resale value of their devices. When you decide to upgrade or replace your gadget, devices from reputable brands tend to retain their value better.
Earn Everything… nearly!
Join Opinion Outpost, one of the few faithful and honest survey panels and earn cash and gift cards for your opinion. Stack your points and redeem them: Simple! No hidden fees and completely free!


This means you can sell your old gadget at a reasonable price, offsetting the cost of the new one.
Protecting Your Gadgets
Investing in the protection of your tech gadgets is a smart way to save money in the long run. By taking preventive measures and considering insurance options, you can avoid costly repairs or replacements.
Buying Protective Gear
One of the simplest ways to protect your gadgets is by purchasing sturdy cases and screen protectors. These accessories provide an additional layer of defense against accidental drops, scratches, and other potential damages.
Brands like OtterBox and Spigen offer a wide range of protective cases designed for various devices, ensuring that you can find the right level of protection for your specific gadget.
Screen protectors, such as tempered glass or film protectors, can safeguard your device's display from scratches and cracks. They are often available in different levels of hardness and clarity to suit your preferences.
Applying a screen protector is a simple and affordable way to preserve the pristine condition of your device's screen.
Considering Gadget Insurance
For expensive and frequently used gadgets like laptops and smartphones, it might be worth considering gadget insurance. Gadget insurance plans, like those offered by SquareTrade, provide coverage for accidental damage, including drops, spills, and malfunctions.
When selecting a gadget insurance plan, carefully review the coverage details, terms, and conditions. Ensure that the plan covers the specific types of damages you are most concerned about and that it aligns with your needs and budget.
Some insurance plans may also include additional benefits, such as theft protection or worldwide coverage. Be sure to understand the deductibles and any limitations or exclusions that may apply.
Gadget insurance provides peace of mind, knowing that you are financially protected in the event of unexpected damages.
By paying a relatively small premium, you can avoid significant out-of-pocket expenses for repairs or replacement devices.
Conclusion
Buying tech on a budget doesn't mean you have to compromise on quality or functionality.
By understanding your needs, doing thorough research, and employing strategies like buying refurbished devices, opting for older models, trading in old gadgets, taking advantage of sales and discounts, choosing reliable brands, and protecting your gadgets, you can own excellent tech gadgets without draining your wallet.
Remember, the goal isn't just to save money but to make smart, informed decisions that provide the best value for your investment.
Related Posts:
Earn Everything… nearly!
Join Ipsos iSay, one of the few Faithful and Honest survey panels and earn prizes, gift cards and donations. Stack your points and redeem them: Simple! No hidden fees and completely free!