Top 15 Mystery Shopping Apps You Should Try
Updated on: by Amy Kennedy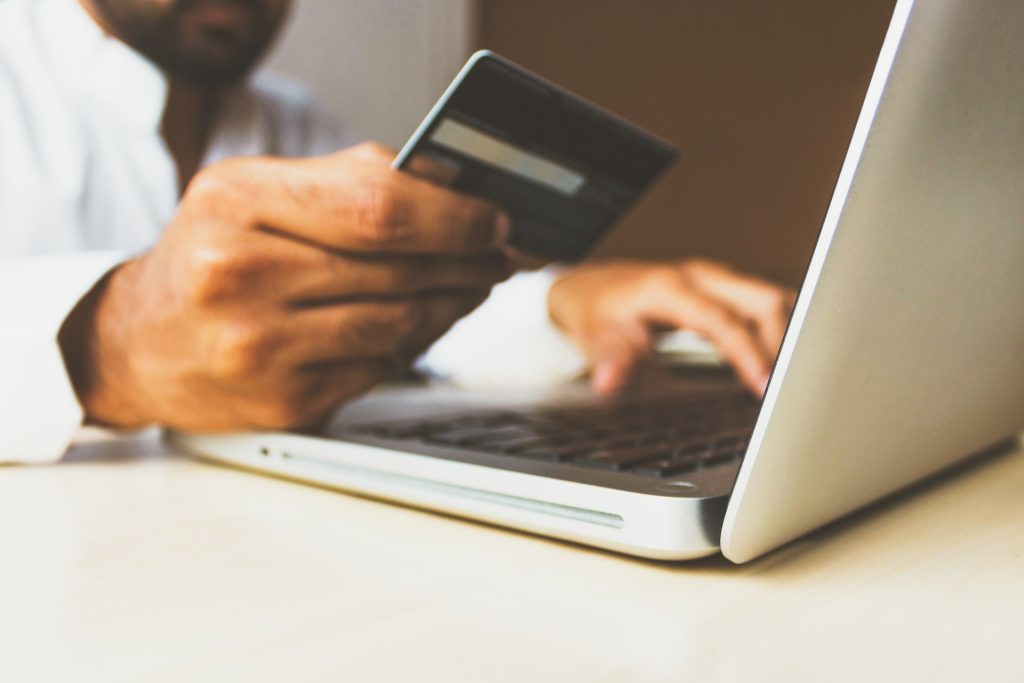 In the dynamic realm of consumer reviews and feedback, mystery shopping stands out as a key strategy for businesses to gain honest and unfiltered insights.
Need Easy Extra $350+/Month For Free?
These covert operations, led by ordinary consumers-turned-sleuths, reveal the true consumer experience.
With the digital wave, mystery shopping has transitioned from a manual task to one dominated by mobile apps.
These applications not only make the process seamless but also more rewarding for the shoppers.
But before we cover the apps, let's find out what these apps entail.
Mystery shopping apps are digital platforms that connect businesses with individuals willing to evaluate and review their services discreetly. These individuals, known as "mystery shoppers," visit businesses pretending to be regular customers, while secretly evaluating various aspects such as customer service, product quality, and overall experience.
After their visit, they provide feedback through the app. These insights are invaluable to businesses aiming to improve their service quality or assess staff performance.
In exchange for their services, mystery shoppers receive compensation, often in the form of cash, reimbursements, or gift cards. These apps have streamlined the entire process, making it convenient for both businesses and shoppers to engage in and benefit from the mystery shopping ecosystem.
Overview
Field Agent revolutionized the mystery shopping landscape with its user-friendly interface and extensive task offerings. Launched in 2010, the app has since garnered a large community of mystery shoppers and businesses alike.
How it Works
Upon registration, users can immediately access available jobs in their vicinity. Tasks range from store audits to price checks, and once completed, users submit their findings via the app.
Features
Field Agent boasts real-time data collection and a simplified report submission process. The built-in GPS ensures tasks are completed at the designated location, increasing credibility and accuracy.
Rewards
For every completed task, users earn cash rewards. With an easy-to-use cash-out system, users can transfer their earnings directly to their bank account or opt for gift cards.
---
Overview
Mobee adds an element of gamification to mystery shopping. Its mission-based approach makes the process interactive, engaging, and fun, appealing to both new and seasoned mystery shoppers.
How it Works
Users embark on "missions" at local stores. These missions have specific objectives, from photographing product placements to interviewing staff, all of which are outlined clearly within the app.
Features
The standout feature of Mobee is its points system. Rather than direct cash rewards, users accumulate points for missions, which can later be exchanged for rewards.
Rewards
Mobee offers a diverse rewards catalog. Points can be redeemed for a wide array of gift cards, ranging from popular retailers to online streaming services.
Need Easy Extra Cash?
Pinecone Research, a leading name in online survey panel honesty, absolutely guarantees $3 cash for every survey you complete!
Take advantage of their time limited New Membership drive and register NOW. Join today: 100% free!


---
Overview
Shopkick offers a unique take on the mystery shopping concept. While it encompasses traditional tasks, it also rewards users for simply walking into stores or scanning barcodes.
How it Works
After downloading, users can immediately start earning "kicks" or points. These can be garnered from a multitude of tasks, be it making purchases, scanning items, or even just window shopping.
Features
With its barcode scanning feature, users don't necessarily have to make a purchase to earn points. The app also offers daily challenges, boosting engagement and reward opportunities.
Rewards
The accumulated "kicks" can be traded in for an array of gift cards. From big-name retailers to niche online stores, Shopkick offers something for everyone.
Overview
BestMark has cemented its reputation as one of the pioneers in mystery shopping. With a legacy spanning over three decades, the app blends traditional mystery shopping principles with contemporary digital convenience.
How it Works
Users apply for assignments that fit their profiles. After completing these assignments, which range from service evaluations to product inspections, shoppers provide detailed feedback via the platform.
Features
BestMark's expansive network of partnerships with leading brands and retailers sets it apart. It also offers comprehensive training resources, ensuring that shoppers are well-prepared for their assignments.
Rewards
Compensation varies depending on the assignment's complexity. While some tasks offer direct cash incentives, others provide reimbursement for purchases or services experienced during the assignment.
---
Overview
Gigwalk transforms everyday consumers into an on-demand workforce. With its task-oriented approach, the platform provides businesses with real-time operational insights.
How it Works
Upon downloading, users can view "Gigs" available nearby. These tasks, which can last anywhere from 5 minutes to a few hours, involve activities such as verifying product displays or assessing promotional compliance.
Features
The app's real-time reporting capability allows clients to receive immediate insights. Gigwalk's user-friendly interface and detailed task guidelines ensure a seamless experience for its users.
Rewards
Payment is rendered directly through PayPal. The earnings for each gig are predetermined and are showcased to users before they accept an assignment.
---
Overview
Presto Insta-Shopper combines the aspects of gamification with mystery shopping. Its sleek interface and interactive design make it a favorite among many users.
How it Works
Shoppers select assignments from an interactive map that highlights available opportunities in their vicinity. From there, users follow a set of instructions to complete their tasks.
Features
The Presto Map feature is a unique tool that displays real-time data on available shops, allowing users to plan their assignments effectively. The app also integrates timely reminders, ensuring users never miss a deadline.
Rewards
Payments are processed through PayPal. The amount varies based on the assignment's complexity, with details provided upfront.
---
Overview
Operating since 1993, Secret Shopper has transitioned seamlessly into the digital age. It offers a wide range of mystery shopping opportunities across various sectors.
How it Works
After a simple registration process, users can access and apply for assignments that match their preferences. Each assignment comes with a comprehensive guide on task completion.
Features
The platform stands out with its detailed shopper resources, including training modules and FAQs. This ensures users are well-equipped to deliver quality feedback.
Rewards
Compensation includes both reimbursements and pay. Depending on the task, shoppers can expect direct payments, service or product reimbursements, or a combination of both.
Overview
Distinguished for its emphasis on thoroughness, A Closer Look has become a favorite for businesses that value in-depth feedback. The platform is tailored to provide brands with comprehensive insights into their operations.
How it Works
Prospective shoppers need to pass a screening test, ensuring only dedicated individuals access the assignments. Once onboarded, shoppers can pick assignments that align with their interests and expertise.
Features
One of the hallmarks of A Closer Look is its robust support system. Shoppers have access to detailed guidelines and can reach out for support whenever needed, ensuring they're never left in the dark.
Rewards
Primarily, shoppers receive reimbursements for their purchases. Additionally, many assignments come with a bonus fee, acknowledging the effort and detail the shopper puts in.
---
Overview
TrendSource is known for its multifaceted approach, combining mystery shopping with other forms of market research to provide businesses with a holistic view.
How it Works
Shoppers sign up and gain access to a diverse range of assignments. Beyond traditional shopping, some tasks may involve observing market trends or gauging the effectiveness of in-store promotions.
Features
TrendSource is lauded for its extensive geographic reach, with assignments spanning across North America. Their detailed reporting provides businesses with actionable insights.
Rewards
Payments are consistent and reliable, with the platform processing earnings twice a month. Compensation is offered both in the form of reimbursements and additional fees, depending on the task's nature.
---
Overview
QuickThoughts offers an innovative blend of mystery shopping and survey completion, allowing users to earn in various ways.
Earn Everything… nearly!
Join Opinion Outpost, one of the few faithful and honest survey panels and earn cash and gift cards for your opinion. Stack your points and redeem them: Simple! No hidden fees and completely free!


How it Works
While users can take up traditional mystery shopping tasks, they can also opt for surveys that match their profile, maximizing earning opportunities.
Features
The app's dual nature stands out. The flexibility to switch between shopping tasks and online surveys caters to a broader audience and keeps engagement high.
Rewards
Instead of cash, earnings are in the form of gift cards. As users reach specific thresholds, they can opt for gift cards from leading retailers, ensuring a rewarding experience.
---
Overview
Positioned as a real-time retail intelligence platform, Observa stands out for its emphasis on accurate, data-driven feedback.
How it Works
Users pick available assignments in their region, which often involve capturing photos and detailed observations to provide real-time insights.
Features
Observa is designed for precision. Its comprehensive guidelines ensure that every assignment captures the most accurate data, making the insights invaluable for businesses.
Rewards
Earnings are processed rapidly, often within a few hours post assignment completion. Payments are facilitated through popular digital platforms, making the entire process seamless.
---
Overview
iSecretShop offers an aggregated approach, pooling opportunities from multiple mystery shopping providers into a single platform.
How it Works
Users get the advantage of viewing, applying for, and completing tasks from a plethora of companies without juggling multiple platforms.
Features
The centralized approach of iSecretShop is its major USP. This system ensures users have a vast array of opportunities at their fingertips, making it easier to find assignments that align with their preferences.
Rewards
Given the platform's aggregated nature, rewards can vary significantly. However, users can expect a combination of direct payments, gift cards, and reimbursements based on the originating company's policies.
---
Overview
Having established a strong reputation over the years, Market Force is a heavyweight in the mystery shopping industry, known for its thorough assignments and detailed feedback mechanisms.
How it Works
After an in-depth screening process, shoppers access tasks that often revolve around specific service experiences, ranging from dining to retail.
Features
Market Force emphasizes training, offering modules to ensure its shoppers are best prepared for every assignment. The platform's dashboard is also intuitive, making task tracking and feedback submission a breeze.
Rewards
Compensation typically includes reimbursements for any purchases made during the assignment. On top of this, shoppers receive a fee based on the task's complexity.
---
Overview
Pinnacle is renowned for its tailored approach to mystery shopping, providing businesses with detailed insights into their service quality and overall customer experience.
How it Works
Shoppers undergo a vetting process and, once approved, can access assignments. Feedback is expected to be detailed and comprehensive.
Features
The platform's strength lies in its emphasis on quality over quantity. Shoppers are provided with extensive resources and guidelines to ensure that feedback is of the highest standard.
Rewards
Payment structures are transparent, often comprising a combination of reimbursements and additional fees. The emphasis is on fair compensation, rewarding the effort and detail shoppers invest.
---
Overview
Rounding off our list is IntelliShop, a platform recognized for its expansive service offerings, spanning from traditional mystery shopping to video mystery shops and even competitor audits.
How it Works
Post-registration, users can delve into a variety of assignments. Each task comes with its own set of guidelines, ensuring that users are well-equipped to provide insightful feedback.
Features
What sets IntelliShop apart is its diverse range of assignments, catering to those who wish to explore beyond traditional mystery shopping.
Rewards
Shoppers are compensated through a mix of reimbursements and additional payments. The platform also prides itself on timely payouts, ensuring users receive their earnings promptly.
Conclusion
The digital evolution has reshaped the mystery shopping domain, making it more accessible, efficient, and rewarding.
These 15 apps stand testament to this transformation, each offering unique features and benefits tailored for today's discerning shoppers.
Whether you're new to the world of mystery shopping or a seasoned pro, there's an app out there that's a perfect fit for you.
Embrace this innovative approach to shopping and discover new ways to earn while you shop!
Related Posts:
Earn Everything… nearly!
Join Ipsos iSay, one of the few Faithful and Honest survey panels and earn prizes, gift cards and donations. Stack your points and redeem them: Simple! No hidden fees and completely free!