15 Ways to Make Money in a Crisis
Updated on: by Amy Kennedy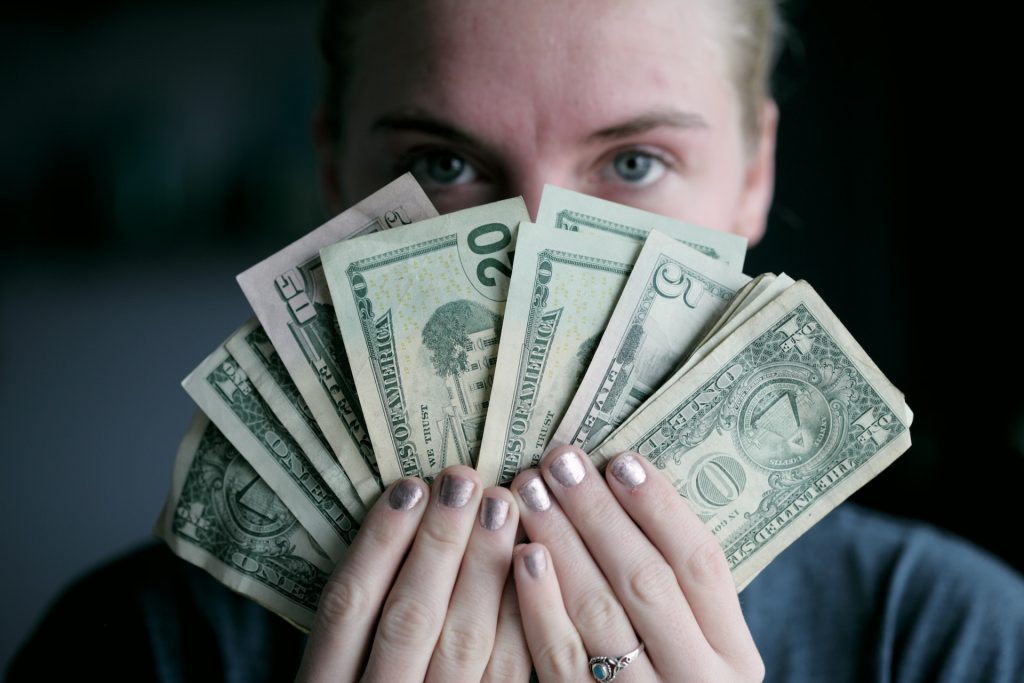 In times of crisis, finding ways to generate income becomes crucial.
Need Easy Extra $350+/Month For Free?
Explore these 10 creative ways to make money during a crisis, ranging from freelance work and online tutoring to starting an online business or offering essential services.
Discover how to adapt and thrive during challenging times:
1. Freelance Work
Finding Remote Freelance Opportunities
During a crisis, companies may cut back on full-time hiring but still require specific skills on a project basis. Freelancing offers flexibility and the potential to earn income by providing services remotely.
Websites like Upwork, Freelancer, and Fiverr connect freelancers with clients seeking various services such as writing, graphic design, programming, and virtual assistance.
Building Your Freelance Profile
To increase your chances of landing freelance gigs, create a professional profile that highlights your expertise, experience, and portfolio. Showcase your skills, past projects, and client testimonials to build trust and credibility.
Continuously update your profile and actively bid on relevant projects to secure consistent work.
2. Online Tutoring
Helping Others Learn Remotely
With the rise of online learning, the demand for online tutoring has increased. If you excel in a particular subject or possess teaching skills, online tutoring can be a lucrative option.
Platforms like VIPKid, Tutor.com, and Chegg Tutors connect tutors with students in need of academic support.
Setting Up Your Online Tutoring Business
To get started, create a professional profile that highlights your educational background, expertise, and teaching methodology. Determine your hourly rate based on your experience and the subject you'll be tutoring.
Utilize video conferencing tools and interactive learning materials to engage students effectively.
3. Virtual Assisting
Providing Remote Administrative Support
Businesses, entrepreneurs, and professionals often require virtual assistants to handle administrative tasks remotely. This can include managing emails, scheduling appointments, conducting research, or handling social media accounts.
Websites like Zirtual, Upwork, and Indeed offer platforms to connect virtual assistants with clients.
Showcasing Your Virtual Assisting Skills
Create a virtual assistant profile that highlights your organizational and communication skills, as well as any relevant experience. Be proactive in seeking clients by submitting proposals and demonstrating how you can add value to their business.
Deliver high-quality work and maintain open communication to build long-term relationships with clients.
4. E-commerce and Online Selling
Starting an Online Store
The rise of e-commerce provides an opportunity to start an online store and sell products or services. Platforms like Shopify, Etsy, and Amazon Seller make it easy to set up an online presence and reach a broad customer base.
Need Easy Extra Cash?
Pinecone Research, a leading name in online survey panel honesty, absolutely guarantees $3 cash for every survey you complete!
Take advantage of their time limited New Membership drive and register NOW. Join today: 100% free!


Identify trending or niche products and develop a marketing strategy to promote your store.
Building Your Online Store
Invest time in creating an appealing website, optimizing product descriptions, and providing excellent customer service. Utilize social media platforms, search engine optimization (SEO), and online advertising to drive traffic to your store.
Continuously evaluate and refine your product offerings based on market demand and customer feedback.
5. Content Creation and Blogging
Monetizing Your Content
If you enjoy writing, creating videos, or producing other forms of content, consider monetizing your creative skills through blogging or content creation. Build an audience by producing valuable, engaging content on platforms like WordPress, Medium, or YouTube.
Once you have a following, you can monetize your content through advertising, sponsored posts, or selling digital products.
Developing a Content Strategy
Identify your niche and target audience, and create a content strategy that aligns with their interests and needs. Consistently produce high-quality content and engage with your audience through comments and social media.
Collaborate with brands or businesses in your niche for sponsored content opportunities, partnerships, or affiliate marketing.
6. Online Consulting or Coaching
Sharing Your Expertise and Knowledge
If you have specialized knowledge or skills in a particular area, consider offering online consulting or coaching services. Whether it's business, finance, fitness, or personal development, there are individuals seeking guidance and mentorship.
Platforms like Clarity.fm, Coach.me, and Udemy provide opportunities to connect with clients and offer your expertise.
Building Your Consulting or Coaching Business
Establish yourself as an authority in your field by creating a professional website, showcasing your qualifications and success stories. Determine your consulting or coaching rates based on your experience and the value you provide.
Utilize video conferencing tools and online resources to conduct sessions and provide valuable insights to your clients.
7. Virtual Event Hosting or Speaking
Adapting to the Digital World
With the shift to virtual events and conferences, there is a demand for skilled virtual event hosts or speakers. If you have expertise in a particular field or can deliver engaging presentations, consider offering your services for virtual events.
Platforms like Zoom, Microsoft Teams, and Eventbrite host various virtual events where you can showcase your skills.
Marketing Your Virtual Event Hosting or Speaking Services
Create a compelling online presence through a professional website or social media platforms. Highlight your expertise, previous speaking engagements, and the topics you can cover.
Network with event organizers, join virtual speaking bureaus, and actively promote your availability for virtual events. Provide an engaging and interactive experience for participants to leave a lasting impression.
8. Online Fitness or Wellness Training
Helping Others Stay Healthy and Active
With the increased focus on health and wellness, providing online fitness or wellness training can be a rewarding way to make money during a crisis. Whether you're a certified fitness instructor, yoga teacher, or nutritionist, offering virtual sessions allows you to reach clients worldwide.
Platforms like Glo, Fitness Blender, and MyFitnessPal can help you connect with potential clients.
Establishing Your Online Fitness or Wellness Business
Create a professional website or social media accounts to showcase your services and expertise. Develop tailored workout or wellness plans for clients based on their goals and preferences.
Utilize video conferencing tools to conduct interactive training sessions or provide personalized coaching. Build a community and offer ongoing support through email newsletters, social media groups, or online forums.
9. Online Language Instruction
Teaching Language Skills Remotely
If you are fluent in multiple languages, offering online language instruction can be a lucrative way to make money during a crisis. Many individuals are eager to learn new languages for personal or professional growth.
Platforms like italki, Verbling, and Preply connect language learners with qualified instructors.
Establishing Your Online Language Teaching Business
Create a profile highlighting your language proficiency, teaching experience, and teaching methods. Determine your rates and availability for individual or group lessons.
Utilize video conferencing tools and interactive learning materials to deliver engaging and effective language lessons. Tailor your instruction to meet the needs and goals of your students.
10. Digital Marketing Services
Assisting Businesses with Online Presence
With businesses shifting their focus to online platforms, there is a growing demand for digital marketing services. If you have experience in social media marketing, search engine optimization (SEO), content creation, or online advertising, you can offer your expertise to businesses looking to enhance their online presence.
Platforms like LinkedIn, Freelancer, and HubSpot can connect you with potential clients.
Showcasing Your Digital Marketing Skills
Create a portfolio that showcases your previous work and the results you have achieved for clients. Highlight your expertise in specific areas of digital marketing.
Develop tailored strategies for businesses based on their target audience, industry, and goals. Stay updated with the latest trends and techniques in digital marketing to provide effective solutions.
11. Online Surveys and Market Research
Participating in Market Research Studies
Companies often conduct market research to gather insights and feedback from consumers. You can participate in online surveys and research studies through platforms like Survey Junkie, Swagbucks, or Toluna.
By sharing your opinions, you can earn rewards, gift cards, or cash.
Earn Everything… nearly!
Join Opinion Outpost, one of the few faithful and honest survey panels and earn cash and gift cards for your opinion. Stack your points and redeem them: Simple! No hidden fees and completely free!


Maximizing Your Earnings
To increase your earning potential, sign up for multiple reputable survey platforms and regularly check for available surveys. Be consistent in providing thoughtful and honest responses.
Some platforms also offer additional ways to earn, such as watching videos, playing games, or referring friends.
12. Online Reselling
Turning Unused Items into Cash
Take advantage of online platforms like eBay, Poshmark, and Depop to sell unused or secondhand items. Declutter your space and list items that may be in demand, such as clothing, accessories, electronics, or collectibles.
Take appealing photos and write detailed descriptions to attract potential buyers.
Effective Selling Strategies
Research the market value of your items to set competitive prices. Utilize social media and online communities to promote your listings.
Provide excellent customer service by promptly answering inquiries and shipping items in a timely manner. Consider bundling similar items or offering discounts to attract more buyers.
13. Online Transcription and Translation
Utilizing Language Skills for Transcription and Translation
If you have strong language skills, you can offer online transcription or translation services. Platforms like Rev, TranscribeMe, and Gengo connect freelancers with transcription and translation projects.
You can transcribe audio or video content, translate documents, or provide interpretation services.
Enhancing Your Transcription and Translation Business
Build a professional website or create profiles on freelancing platforms to showcase your language skills and expertise. Develop a reputation for accuracy and reliability in delivering transcriptions or translations.
Consider specializing in specific industries or niches to target a specific client base. Continuously improve your skills and stay updated with industry terminology and tools.
14. Online Craft or Art Sales
Turning Your Creativity into Income
If you have artistic skills or enjoy crafting, you can sell your handmade creations online. Platforms like Etsy, Handmade at Amazon, and Shopify allow you to showcase and sell your crafts to a global audience.
Establishing Your Online Craft or Art Business
Create visually appealing product listings with high-quality photos and detailed descriptions. Build a brand identity and engage with your target audience through social media and email marketing.
Offer personalized and customizable options to attract customers. Participate in online craft fairs or marketplaces to expand your reach.
15. Online Consulting Services
Sharing Professional Expertise
If you have specialized knowledge or expertise in a particular field, you can offer online consulting services. Businesses and individuals often seek guidance and advice in areas such as finance, marketing, business development, or personal coaching.
Establishing Your Online Consulting Business
Define your consulting niche and target audience. Develop a professional website or create profiles on consulting platforms. Highlight your qualifications, experience, and success stories.
Offer valuable insights and solutions tailored to your clients' needs. Utilize video conferencing and collaboration tools to deliver effective consulting sessions.
How to Protect Your Money During a Crisis
Having made your money, how can you protect it? Here are some tips:
1. Build an Emergency Fund
Having an emergency fund is vital during a crisis. Aim to save at least three to six months' worth of living expenses in a separate account.
This fund will provide a safety net in case of unexpected job loss, medical emergencies, or other unforeseen circumstances.
2. Review and Adjust Your Budget
During a crisis, it's crucial to reassess your budget and make necessary adjustments. Analyze your income and expenses to identify areas where you can cut back or reallocate funds.
Prioritize essential expenses such as housing, utilities, and groceries, while minimizing discretionary spending.
3. Diversify Your Investments
Diversification is key to mitigating risk and protecting your investments during a crisis. Spread your investments across different asset classes such as stocks, bonds, and real estate.
Consider consulting with a financial advisor to create a well-diversified portfolio that aligns with your financial goals and risk tolerance.
4. Stay Informed and Plan Ahead
Stay informed about economic trends and developments that may impact your financial situation. Monitor news and updates from reliable sources and seek professional advice if needed.
Plan ahead by considering different scenarios and preparing contingency plans to navigate potential challenges.
5. Maintain Adequate Insurance Coverage
Insurance is an essential component of financial protection. Review your insurance policies, including health, home or renter's, auto, and life insurance, to ensure you have adequate coverage.
Assess the deductibles and premiums to find the right balance between protection and affordability.
6. Prioritize Debt Management
During a crisis, it's important to manage your debt effectively. Prioritize high-interest debt and develop a plan to pay it off strategically.
Consider negotiating with creditors for lower interest rates or flexible payment options. Avoid taking on additional debt unless necessary.
7. Focus on Long-Term Goals
While it's crucial to address immediate financial concerns, don't lose sight of your long-term goals. Continue contributing to retirement accounts and investment portfolios, even if it's at a reduced rate.
Stay disciplined and maintain a long-term perspective to secure your financial future.
Conclusion
When faced with a crisis, it's essential to think outside the box and explore alternative income opportunities.
By leveraging your skills, embracing technology, and adapting to changing circumstances, you can find ways to make money and navigate through challenging times.
Stay resilient, stay innovative, and turn adversity into opportunity.
Related Posts:
Earn Everything… nearly!
Join Ipsos iSay, one of the few Faithful and Honest survey panels and earn prizes, gift cards and donations. Stack your points and redeem them: Simple! No hidden fees and completely free!