10 Apps That Pay You to Drive Safe
Updated on: by Amy Kennedy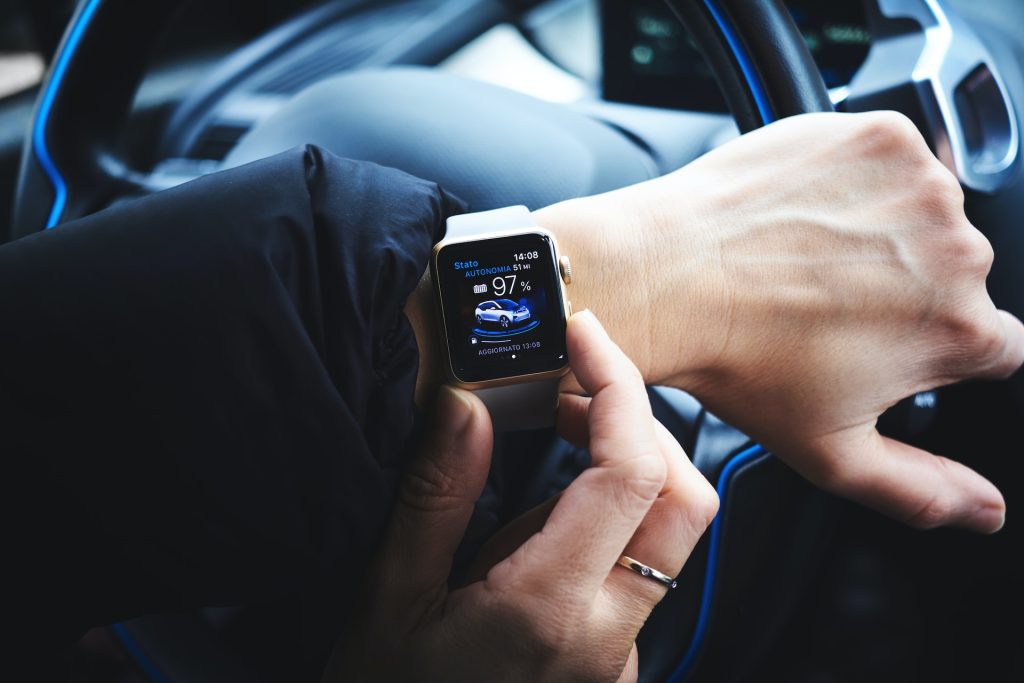 In today's digital age, incentives to encourage safe driving go beyond mere awareness campaigns; they come directly in the form of apps.
Need Easy Extra $350+/Month For Free?
With increasing road accidents due to distractions, especially from mobile devices, these apps aim to motivate drivers to stay focused and ensure safety.
The apps reward drivers for their safe habits, turning mindful driving into tangible rewards.
This not only helps individuals but also benefits society by promoting a culture of responsible driving. Such apps include:
Overview
OnMyWay is designed to motivate drivers to put their phones down while driving. With its intuitive interface, the app automatically starts when driving is detected, ensuring drivers remain undistracted.
How it Works
The app runs in the background and starts accumulating rewards as soon as you drive over 10 mph without using your phone. It detects phone usage through screen interaction, ensuring drivers remain hands-free.
Features
OnMyWay provides real-time tracking of earned rewards, with an option to refer friends for bonus points. Additionally, it integrates with popular map apps, ensuring seamless navigation without compromising on safety rewards.
Payment System
Drivers earn monetary rewards for every mile driven safely. These rewards can be redeemed for various offers, including cash, gift cards, and discounts at partnered businesses.
---
Overview
Safe 2 Save promotes the idea that "life is valuable, drive undistracted". The app's philosophy revolves around rewarding those who prioritize life over texts or calls while driving.
How it Works
Once the app detects the vehicle's movement, it starts tracking the driver's phone activity. Points are awarded for every minute the driver doesn't interact with their phone while driving.
Features
Safe 2 Save comes with leaderboards, encouraging friendly competition among users. Challenges can be set up between friends, family, or coworkers, further promoting safe driving habits.
Payment System
Accumulated points can be redeemed at various local businesses partnered with Safe 2 Save. This includes discounts at restaurants, stores, and various services.
---
Overview
TrueMotion Family focuses on family safety by providing parents insights into their kids' driving habits. It allows monitoring and feedback on driving behavior, ensuring the safety of young drivers.
How it Works
The app tracks driving habits, such as speeding, harsh braking, and phone usage. It then provides a driving score based on this data, offering insights and areas of improvement.
Features
Apart from individual driving scores, TrueMotion Family allows for trip history reviews and even real-time location tracking, which can be a boon for parents wanting to monitor their teen drivers.
Payment System
TrueMotion Family partners with insurance companies. Good driving habits can lead to potential discounts on insurance premiums, making safe driving financially rewarding.
Need Easy Extra Cash?
Pinecone Research, a leading name in online survey panel honesty, absolutely guarantees $3 cash for every survey you complete!
Take advantage of their time limited New Membership drive and register NOW. Join today: 100% free!


---
Overview
Drive Safe & Save is an initiative by State Farm, one of the major insurance companies. It's designed to offer insurance premium discounts based on safe driving habits.
How it Works
Drivers need to install a beacon in their vehicle. The beacon, in conjunction with the app, monitors various driving parameters, from speed to phone usage.
Features
The app provides detailed insights into driving habits, allowing users to understand areas they excel in and aspects they need to work on. The feedback loop ensures continuous improvement in driving behaviors.
Payment System
The primary incentive with Drive Safe & Save is a reduction in insurance premiums. The safer the driving, the more significant the potential savings on insurance costs.
---
Overview
MileUp aims to improve road safety by collecting driving data. In return for this data, which aids in accident predictions and prevention, drivers are rewarded.
How it Works
After installing, the app automatically tracks driving details, from distance traveled to driving behaviors. No manual input is needed as it seamlessly works in the background.
Features
MileUp stands out with its Accident Detection feature, offering immediate assistance in the unfortunate event of a crash. Furthermore, it provides insights into driving habits, helping users understand and improve.
Payment System
Users earn points for every mile driven. These points can be exchanged for gift cards from popular retailers, turning safe driving into shopping rewards.
Overview
DriveMode emphasizes a hands-free driving experience. Recognizing that smartphone usage is one of the leading causes of distracted driving, the app automates responses and simplifies the interface for essential functions.
How it Works
Once activated, DriveMode overlays a simplistic interface on the phone, which reduces the need for touch interactions. Incoming notifications and messages can be auto-responded to, signaling the sender that you're driving.
Features
Its voice-enabled commands allow for tasks like music control, navigation, and call answering without manual intervention. The app also integrates with popular messaging apps for seamless communication.
Payment System
DriveMode rewards users with points for miles driven without smartphone interaction. As points accumulate, they can be redeemed for various perks and offers from partners and affiliated brands.
---
Overview
RoadPoints is built on the principle that safe driving should be financially rewarded. The app encourages drivers to adhere to speed limits and avoid rapid acceleration or harsh braking.
How it Works
Using advanced algorithms, RoadPoints tracks driving patterns and behaviors. It gives instant feedback, allowing drivers to correct any unsafe actions immediately.
Features
The app offers daily driving challenges, encouraging users to maintain safe driving streaks. Additionally, the leaderboards inspire a competitive yet safe driving spirit among peers.
Payment System
For safe driving behaviors, users earn points. These can be exchanged for gift cards, cashback, or discounts at various partnered businesses.
---
Overview
FleetSafer focuses on commercial drivers and fleet management. It promotes safe driving among professional drivers, ensuring both individual and public safety.
How it Works
The app automatically detects driving status and activates a "Safe Mode", restricting access to texting, emailing, and browsing while driving.
Features
Beyond its primary function, FleetSafer offers detailed analytics. This allows fleet managers to understand driving patterns, ensure compliance with safety standards, and provide feedback.
Payment System
While the primary reward is a safer driving environment, some companies integrate FleetSafer with their reward systems, offering bonuses or incentives to drivers with consistent safe driving records.
---
Overview
LifeSaver is dedicated to ending phone-related distracted driving. With its user-friendly interface, it rewards drivers and their loved ones for keeping phones down while on the road.
How it Works
The app detects when driving starts and automatically locks the phone, preventing access to most apps. Once the drive is over, it unlocks, allowing full phone functionality.
Features
LifeSaver includes a Driver Portal for families to track members' driving behaviors and scores. It offers an added layer of safety by providing real-time tracking for loved ones.
Payment System
By maintaining undistracted drives, users accumulate points. These can be redeemed for gift cards or offers from partnered businesses, making every safe trip rewarding.
---
Overview
Mojo believes in turning safe driving into a fun, competitive game. The app gamifies the driving experience, pushing drivers towards safer habits on the road.
How it Works
Mojo runs in the background, tracking driving behaviors. Points are awarded for safe practices, while risky behaviors lead to point deductions.
Features
Mojo's unique feature is its leaderboards, which rank friends based on their safe driving scores. It encourages friendly competition, pushing everyone to be at their safest on the road.
Payment System
As drivers accumulate points, they become eligible for various rewards. Partnered sponsors offer gift cards, discounts, and other perks to top scorers and consistent safe drivers.
7 Tips for Finding Apps That Pay You to Drive
There are many apps that reward responsible driving. Discovering these apps requires a blend of research and vigilance.
Earn Everything… nearly!
Join Opinion Outpost, one of the few faithful and honest survey panels and earn cash and gift cards for your opinion. Stack your points and redeem them: Simple! No hidden fees and completely free!


Let's dive into some strategies to unearth these valuable tools.
1. Frequent App Store Browsing
Regularly skimming the App Store or Google Play Store can lead to fresh discoveries. Developers often promote their apps during launch, making them visible on the homepage or "trending" section.
Setting reminders to check weekly can keep you updated on the newest additions.
2. Join Driving Communities Online
Platforms like Reddit, Quora, or dedicated car forums are goldmines for shared experiences. Members often discuss and recommend apps they've benefited from.
Engaging in these communities not only keeps you informed but also offers a space to ask questions and get genuine feedback.
3. Monitor Insurance Company Initiatives
Insurance companies, in their bid to promote safe driving, often collaborate with or launch apps that reward good behavior on the road.
Regularly visiting their websites or subscribing to their newsletters can alert you to any new initiatives or partnerships they've entered.
4. Read Auto Tech Blogs
Tech-centric blogs like TechCrunch, CNET, or Autoblog often spotlight innovations in the automotive sector, including apps.
By setting up news alerts or RSS feeds for keywords like "safe driving apps" or "driving rewards apps," you can stay a step ahead in the information game.
5. Attend Auto Expos and Conventions
Physical events like car expos, tech conventions, or automotive showcases sometimes feature tech stalls or presentations on new apps.
Not only do these events provide firsthand information, but they also offer a chance to interact with developers or promoters, gaining deeper insights.
6. Explore Reviews on YouTube
Many tech enthusiasts and reviewers on YouTube delve into app functionalities, advantages, and payment structures.
Subscribing to such channels or periodically searching for "best driving reward apps" can yield comprehensive reviews, making your decision-making process smoother.
7. Word of Mouth and Local Networks
Never underestimate the power of traditional word-of-mouth. Asking friends, family, or local driving communities about apps they use can lead to trusted recommendations.
This grassroots approach often yields genuine insights into app reliability and effectiveness.
Wrap Up
Incentivizing safe driving through apps is a testament to how technology can promote positive behavior.
The ten apps highlighted showcase a fusion of innovation and responsibility, urging drivers to prioritize safety while offering tangible rewards.
As road safety remains paramount, such apps will likely gain further traction, benefiting both drivers and the broader community.
Exploring and utilizing these tools can pave the way for a safer, more responsible driving future.
Related Posts:
Earn Everything… nearly!
Join Ipsos iSay, one of the few Faithful and Honest survey panels and earn prizes, gift cards and donations. Stack your points and redeem them: Simple! No hidden fees and completely free!