Are Online Paid Surveys Legit?
Updated on: by Amy Kennedy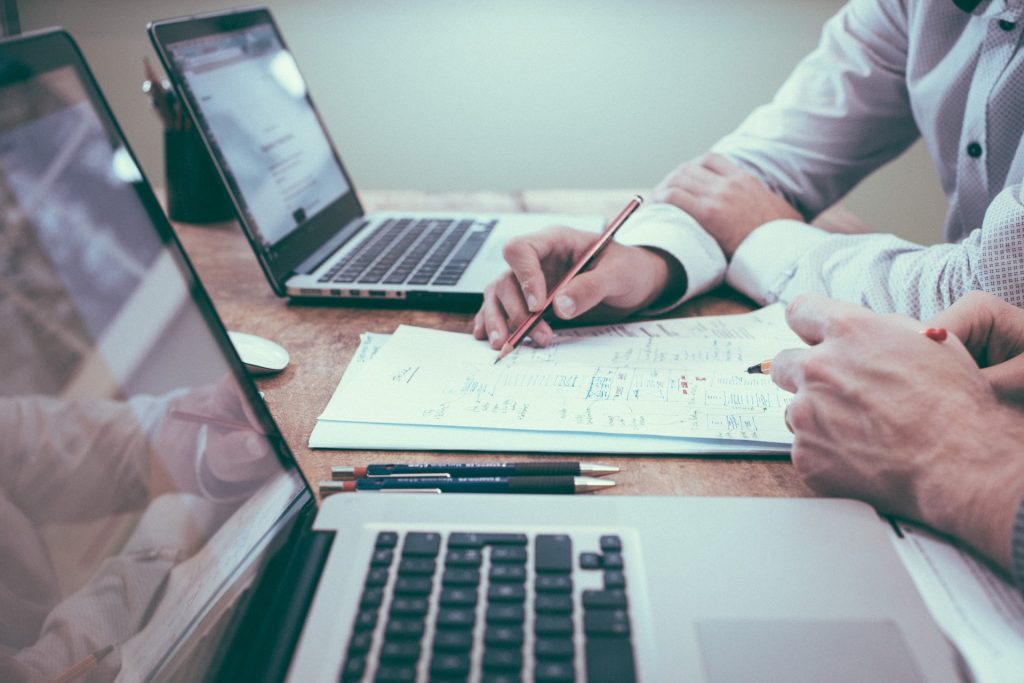 Online paid surveys have gained popularity as a convenient way to make some extra cash from the comfort of your home.
Need Easy Extra $350+/Month For Free?
However, the internet is rife with scams and questionable opportunities, making it essential to determine the legitimacy of online paid surveys.
In this guide, we'll dive deep into the world of online surveys, examining their pros and cons, identifying red flags, and providing you with tips to maximize your earnings.
The Pros of Online Paid Surveys
Online paid surveys offer numerous advantages, making them an attractive option for those looking to earn money from home or during their free time. Let's explore these benefits:
1. Flexibility and Convenience
Flexible Earning: Online paid surveys offer unparalleled flexibility, allowing you to earn money on your terms. You can participate in surveys at any time, from anywhere with an internet connection, making it an attractive option for those seeking a flexible side hustle.
2. Accessibility to a Global Market
Global Reach: The reach of online surveys extends worldwide, giving you access to a global market of companies and organizations eager to gather consumer opinions. This global reach translates to more opportunities and greater earning potential.
3. Potential for Additional Income
Earning Potential: While online surveys may not replace a full-time job, they provide a viable avenue for supplementing your income. Many survey platforms offer rewards, cash, gift cards, or product samples in exchange for your input, allowing you to accumulate earnings over time.
4. Entry-Level Requirement
Inclusivity: Online paid surveys are inclusive, with minimal entry requirements. As long as you have an internet connection and a device to access survey websites, you're eligible to participate. This inclusivity makes it accessible to individuals of varying backgrounds and experiences.
5. Diverse Survey Topics
Variety of Topics: Online survey platforms cover a wide range of topics, from consumer preferences and product reviews to political opinions and healthcare feedback. This diversity allows you to choose surveys that align with your interests and knowledge.
6. Potential for Passive Income
Passive Earnings: In some cases, you can receive survey invitations via email, turning online surveys into a source of passive income. Simply complete surveys when they become available, adding to your earnings without actively seeking out opportunities.
The Cons of Online Paid Surveys
While online paid surveys offer several advantages, it's essential to be aware of the potential drawbacks and challenges they entail. Let's delve into the cons:
1. Low Earning Potential
Limited Income: Online surveys typically don't provide substantial income. Most surveys pay a modest amount, often in the form of gift cards or small cash rewards. Earning a full-time income solely from surveys is unlikely.
2. Time-Consuming
Time-Intensive: Completing surveys can be time-consuming, especially when you consider the low payouts. Some surveys may take 20-30 minutes or longer to complete, making it challenging to earn a significant amount in a short time.
3. Inconsistent Opportunities
Availability Fluctuations: The availability of surveys can vary. There may be days when you receive numerous survey invitations, while others may offer limited opportunities. This inconsistency can affect your overall earnings.
4. Privacy Concerns
Data Sharing: Participating in online surveys often involves sharing personal information and opinions. While legitimate survey sites have privacy policies, there's always a concern about how your data is used or potentially shared with third parties.
5. Survey Disqualifications
Disqualifications: It's not uncommon to start a survey only to be disqualified partway through. This can be frustrating, as you invest time without earning any rewards. Some surveys have specific criteria, and if you don't meet them, you won't receive compensation.
Need Easy Extra Cash?
Pinecone Research, a leading name in online survey panel honesty, absolutely guarantees $3 cash for every survey you complete!
Take advantage of their time limited New Membership drive and register NOW. Join today: 100% free!


6. Limited Geography
Geographic Restrictions: Some survey platforms are limited to specific regions or countries. This can be a barrier for individuals outside those areas who wish to participate in surveys.
Red Flags to Watch Out For
As you explore the world of online paid surveys, it's essential to be aware of potential red flags that may indicate a survey website is not legitimate. By recognizing these warning signs, you can protect yourself from scams and make informed decisions about where to invest your time.
1. Unbelievably High Earnings
Warning Sign: One common red flag to watch out for is survey websites that promise unbelievably high earnings. These offers can be tempting, but if an opportunity sounds too good to be true, it likely is.
Legitimate survey sites offer reasonable compensation for your time and opinions.
2. Request for Payment
Caution: Legitimate survey sites do not ask for payment to join or access surveys. If a website requests money upfront, it's a red flag indicating a potential scam.
Keep your wallet closed and seek opportunities that are genuinely free to join.
3. Lack of Contact Information
Transparency Matters: Legitimate survey platforms provide clear contact information and customer support. If a site lacks transparency and makes it difficult to reach them, it raises concerns about their legitimacy.
Accessible customer support is a sign of a reputable platform.
4. Excessive Personal Information Requests
Privacy Warning: Be cautious when surveys request an excessive amount of personal information. While legitimate surveys may ask for demographic details to match you with relevant surveys, they shouldn't require sensitive data like Social Security numbers or bank account information.
5. Poor Website Design and Functionality
Professionalism Matters: A website's design and functionality can offer insights into its legitimacy. Legitimate survey websites invest in professional design and functionality. If a site appears amateurish, has broken links, or is filled with distracting ads, it could indicate a lack of professionalism.
6. Negative User Reviews
Research Feedback: Before signing up for a survey platform, take the time to research user reviews and feedback. Negative reviews or numerous complaints about payment issues should raise concerns and prompt further investigation.
How to Find Legitimate Online Paid Surveys
Finding legitimate online paid surveys is crucial for a rewarding and scam-free survey-taking experience. Here are some strategies and tips to help you identify trustworthy survey opportunities and avoid potential pitfalls.
1. Research Survey Websites
Thorough Investigation: Begin by conducting thorough research on survey websites you're interested in. Look for reviews, testimonials, and user feedback. Reputable platforms have a track record of paying participants promptly and are likely to have positive reviews from users.
2. Check for Privacy Policies
Data Protection: Legitimate survey sites have clear and comprehensive privacy policies. These policies detail how they collect, use, and protect your data. Before signing up, carefully read these policies to ensure your information is handled responsibly.
3. Look for Payment Options
Payment Methods: Check the payment options offered by the survey site. Legitimate platforms provide a variety of payment methods, including PayPal, gift cards, or direct deposits.
Having multiple payment options increases the chances of finding a method that suits your preferences.
4. Verify Contact Information
Transparency: Legitimate survey websites provide clear contact information. Look for websites that offer accessible customer support and straightforward ways to get in touch.
Reliable platforms are transparent about their operations and provide ways to address any concerns.
5. Start Small
Test the Waters: When you discover a new survey platform, it's a good practice to start small. Begin by participating in a few surveys to verify their legitimacy and reliability.
Don't invest too much time until you're confident about their credibility.
6. Join Reputable Survey Panels
Panel Participation: Consider joining reputable survey panels or market research companies that consistently offer legitimate survey opportunities. These organizations often have strict quality control measures in place to ensure the legitimacy of their surveys.
15 Legitimate Online Survey Sites
Online surveys have become a popular way to earn extra cash or rewards from the comfort of your home. However, with numerous survey sites available, it's essential to identify trustworthy platforms that offer legitimate opportunities.
Here, we've compiled a list of 15 reputable online survey sites known for their reliability, user-friendly interfaces, and timely payments. Explore these options to start earning today:
1. Swagbucks
Swagbucks is a versatile platform that not only offers paid surveys but also provides various earning opportunities like watching videos, shopping online, and playing games. With a user-friendly interface and a wide range of available surveys, Swagbucks is an excellent choice for both beginners and experienced survey-takers.
You can redeem your earnings for gift cards or cash via PayPal, and they even offer a $5 bonus for new members.
2. Survey Junkie
Survey Junkie is a dedicated survey platform known for its simplicity and user-friendliness. They match you with surveys based on your profile, ensuring you receive relevant opportunities.
With a low payout threshold, you can quickly cash out your earnings through PayPal or e-gift cards. Survey Junkie is transparent and reliable, making it a top choice for survey enthusiasts.
3. Vindale Research
Vindale Research is a high-paying survey site that offers substantial rewards for your time. In addition to surveys, they provide opportunities for product testing and watching paid videos.
You can cash out your earnings via PayPal once you reach the $50 minimum payout. While Vindale Research offers lucrative surveys, it may have fewer opportunities compared to other platforms.
Earn Everything… nearly!
Join Opinion Outpost, one of the few faithful and honest survey panels and earn cash and gift cards for your opinion. Stack your points and redeem them: Simple! No hidden fees and completely free!


4. Pinecone Research
Pinecone Research is an exclusive survey panel known for its reliability. They offer surveys on various topics, and each survey pays a fixed amount. However, membership is by invitation only, making it a bit exclusive.
Pinecone Research pays via PayPal, check, or prepaid virtual Visa cards.
5. InboxDollars
InboxDollars is a versatile platform that allows you to earn money through surveys, reading emails, watching videos, and more. They provide a $5 bonus just for signing up.
You can cash out your earnings via PayPal or receive a check. InboxDollars is a longstanding platform known for its reliability and prompt payments.
6. MyPoints
MyPoints offers a variety of earning opportunities, including surveys, online shopping, and watching videos. They provide a $10 Amazon gift card as a welcome bonus.
You can redeem your earnings for gift cards or cash through PayPal. MyPoints is user-friendly and has a history of providing rewards to its members.
7. Toluna
Toluna is a global survey community that offers numerous opportunities to earn rewards. In addition to traditional surveys, Toluna provides product testing and even offers its members a chance to create and participate in their surveys.
You can redeem your points for gift cards, PayPal cash, or merchandise. Toluna has a user-friendly website and a reputation for timely payments.
8. PrizeRebel
PrizeRebel is a versatile platform that allows you to earn rewards through surveys, paid offers, and online tasks. With a low minimum payout threshold, you can quickly cash out your earnings via PayPal or receive gift cards for popular retailers.
PrizeRebel has a responsive support team and a wide range of available surveys.
9. LifePoints
LifePoints is a global survey community that rewards members for sharing their opinions. They offer a range of survey opportunities on various topics, and you can earn points for each completed survey.
These points can be redeemed for gift cards, PayPal cash, or merchandise. LifePoints has a user-friendly platform and a strong presence in the market.
10. YouGov
YouGov is a reputable survey platform that specializes in political and social research. While they focus on opinion surveys, they also offer other survey categories.
YouGov's surveys often contribute to global discussions and research projects. You can redeem your earnings for gift cards, prepaid Visa cards, or even donate to charitable causes.
11. Branded Surveys
Branded Surveys offers a straightforward platform for survey-takers. They provide a variety of surveys and offer points for each completed survey.
You can redeem your points for gift cards or cash via PayPal. Branded Surveys is known for its user-friendly interface and prompt payments.
12. Valued Opinions
Valued Opinions is a survey site that focuses on market research. They offer a range of surveys on consumer products and services.
You can earn credits for completing surveys, which can be exchanged for gift cards to popular retailers. Valued Opinions has a reputation for providing relevant surveys.
13. Opinion Outpost
Opinion Outpost is a straightforward survey platform that offers various survey opportunities. You earn points for each completed survey, which can be redeemed for cash via PayPal or gift cards to popular stores.
Opinion Outpost is known for its user-friendly website and regular survey invitations.
14. OneOpinion
OneOpinion provides a user-friendly platform for taking surveys and sharing your opinions. They offer points for each completed survey, and you can redeem these points for cash via PayPal or gift cards to retailers like Amazon.
OneOpinion is known for its clear and simple reward system.
15. Harris Poll Online
Harris Poll Online is a well-established survey site that conducts market research on a variety of topics. They reward members with points for completing surveys, and you can redeem your points for gift cards or merchandise.
Harris Poll Online has a strong reputation and a history of providing valuable survey opportunities.
Conclusion
Online paid surveys offer a genuine avenue for individuals to earn rewards and supplemental income without leaving the comfort of their homes.
While the online survey landscape is rife with scams and less reputable platforms, diligent research, and an informed approach can lead to fruitful experiences.
The key is to choose well-established and trustworthy survey websites, exercise caution when sharing personal information, and be wary of offers that sound too good to be true. When approached wisely, this sites can be a legitimate and accessible way for people to have their voices heard and earn rewards for their time and opinions.
Related Posts:
Earn Everything… nearly!
Join Ipsos iSay, one of the few Faithful and Honest survey panels and earn prizes, gift cards and donations. Stack your points and redeem them: Simple! No hidden fees and completely free!