15 Best Personal Finance Podcasts To Make 2023 Better
Updated on: by Amy Kennedy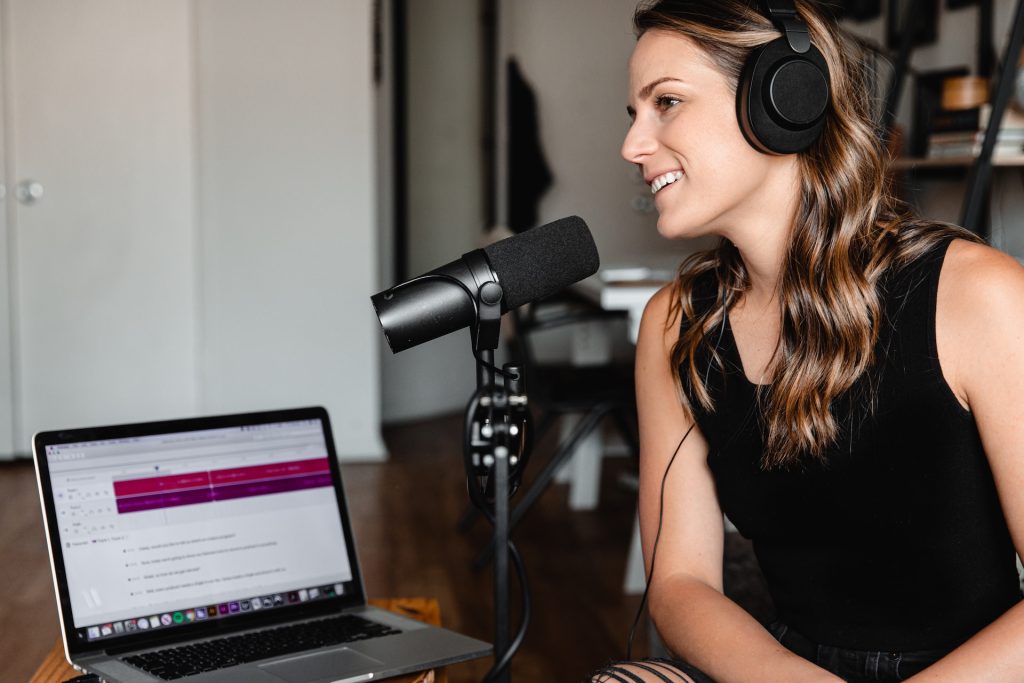 In a world where financial literacy is key to securing your financial future, personal finance podcasts have emerged as valuable resources.
These podcasts offer insights, strategies, and expert advice to help you manage your money, build wealth, and achieve your financial goals.
If you're looking to improve your financial health in 2023, look no further. We've curated a list of the 15 Best Personal Finance Podcasts that can make your year financially brighter.
Dave Ramsey's Expert Advice
"The Dave Ramsey Show," hosted by Dave Ramsey, is a beacon of financial wisdom. With decades of experience as a financial expert, Dave Ramsey guides listeners on their financial journeys, with a primary focus on achieving freedom from debt.
Master Budgeting
A cornerstone of Dave Ramsey's financial philosophy is mastering budgeting. He doesn't just preach it; he provides practical tips and actionable steps for creating and sticking to a budget. By following Dave's advice, listeners gain a newfound control over their finances and build a solid foundation for financial success.
Plan for Retirement
Dave Ramsey also dedicates episodes to discuss the importance of planning for retirement. He emphasizes the need for early and strategic retirement planning and offers a range of strategies for building a secure retirement fund. Whether you're just starting or have been on the journey for a while, Dave's insights can help you chart a path toward a financially secure retirement.
Suze's Financial Insights
In "The Suze Orman Podcast," hosted by the legendary Suze Orman, listeners gain access to a wealth of knowledge on achieving financial security. Suze's insights cover a wide spectrum of financial topics, providing valuable guidance to individuals seeking to secure their financial future.
Investment Strategies
Suze's podcast doesn't shy away from the complexities of investments. She dives into investment strategies, shedding light on how to make your money work for you. Whether you're a seasoned investor or just starting, Suze's advice can help you make informed investment decisions.
Money Mindset
Suze understands that personal finance is not just about numbers; it's also about mindset. In her podcast, she explores how your mindset impacts your financial decisions and offers guidance on developing a healthier and more empowered relationship with money. By tuning in, you can uncover and address the psychological factors that influence your financial choices.
Real Estate Investing
Paula Pant's "Afford Anything" podcast is a must-listen for anyone interested in real estate investing. Paula provides valuable insights into the world of real estate and how it can be a powerful path to financial independence.
Financial Freedom
Achieving financial freedom is a central theme of the podcast. Paula explores the concept of financial freedom and shares strategies for attaining it through smart money management, real estate investments, and more. Her podcast serves as a roadmap for those looking to break free from financial constraints.
Investment Insights
Paula doesn't stop at real estate; she also delves into broader investment strategies. Her podcast episodes offer insights into various investment approaches and provide guidance on making informed financial decisions. Whether you're interested in real estate or other investment avenues, Paula's expertise shines through in her podcast.
Real-Life Financial Journeys
"The BiggerPockets Money" podcast, hosted by Scott Trench and Mindy Jensen, is an inspiring collection of real-life financial journeys and success stories. Through their interviews and discussions, they provide a platform for individuals to share their financial triumphs and the lessons they've learned along the way.
Real Estate Wealth
A significant focus of this podcast is real estate wealth. Scott and Mindy explore the strategies and nuances of building wealth through real estate investments. Whether you're a seasoned investor or a novice, the insights shared in this podcast can help you navigate the real estate landscape more effectively.
Investment Tips
Investing can be daunting, but "BiggerPockets Money" aims to demystify it. The hosts share valuable investment tips and strategies that can assist you in achieving your financial goals. From traditional investments to alternative approaches, this podcast covers a wide range of investment topics.
Frugal Living
Clark Howard's "The Clark Howard Podcast" champions frugal living as a means to financial success. Clark shares practical tips and techniques for saving more and spending less, helping listeners make the most of their hard-earned money.
Consumer Advocacy
Consumer protection is a key theme in Clark's podcast. He educates listeners on how to protect themselves from scams, unethical practices, and financial pitfalls. By staying informed, you can make better consumer choices and safeguard your financial well-being.
Financial Security
Achieving financial security is a shared goal for many, and Clark discusses strategies for reaching this milestone. Whether it's saving for emergencies, planning for retirement, or tackling debt, his insights can guide you toward financial security and peace of mind.
Online Business Success
Pat Flynn's "The Smart Passive Income Online Business and Blogging Podcast" is a treasure trove for online entrepreneurs. Pat shares insights into building and scaling successful online businesses, offering valuable guidance for those looking to thrive in the digital landscape.
Passive Income Streams
Generating passive income is a central theme of the podcast. Pat explores various strategies for creating passive income streams, which can provide financial stability and ultimately lead to financial freedom. Whether you're interested in affiliate marketing, online courses, or other passive income avenues, Pat's podcast has you covered.
Entrepreneurial Inspiration
The podcast also serves as a source of entrepreneurial inspiration. Pat invites successful online entrepreneurs to share their stories and experiences, providing valuable insights into their journeys to financial success. By learning from others, you can gain inspiration and valuable lessons to apply to your own endeavors.
Women's Financial Issues
The "HerMoney Podcast," hosted by Jean Chatzky, addresses financial challenges unique to women. Jean offers solutions and insights into various financial issues that women may encounter, providing a supportive and empowering resource.
Investing for Women
Investing is a crucial aspect of financial success, and Jean delves into the specifics of investing for women. Whether you're new to investing or looking to refine your investment strategy, her podcast provides guidance tailored to women's financial needs.
Career and Finance
Jean recognizes the intersection of career choices and financial success. Her podcast explores how career decisions can impact your financial well-being and provides strategies for achieving both career and financial goals. It's a valuable resource for women seeking to excel in their professions while securing their financial futures.
Financial Freedom
"ChooseFI" is all about the pursuit of financial independence and early retirement. The podcast offers strategies, insights, and actionable steps for those looking to achieve financial freedom and take control of their financial futures.
Frugal Living
The art of frugal living is a central theme of the podcast. The hosts share tips and techniques for optimizing expenses, making the most of your resources, and accelerating your journey toward financial independence.
Investment Wisdom
Investing wisely is a key component of achieving financial independence. "ChooseFI" provides valuable tips on smart investing, building wealth for the long term, and navigating the world of investments with confidence.
Financial Success Stories
Farnoosh Torabi's "So Money" podcast brings listeners a wealth of financial success stories that provide inspiration and insights for their own journeys. Through interviews and discussions, guests share their financial triumphs and experiences, offering valuable lessons for listeners.
Financial Strategies
A wide range of financial strategies is explored in this podcast. Whether you're interested in budgeting, investing, or other financial topics, "So Money" provides insights and advice to help improve your financial well-being.
Personal Finance Stories
The podcast also features personal finance stories and experiences shared by guests. These stories can resonate with listeners and offer relatable insights into common financial challenges and opportunities for growth.
Wealth and Lifestyle Mastery
"The Tony Robbins Podcast" takes you on a deep dive into wealth mastery, lifestyle design, and achieving financial success. Tony Robbins, a renowned life and business strategist, generously shares his insights on how to take control of your financial destiny and create a life of abundance.
Investment Strategies
Within this podcast, you'll unearth a treasure trove of investment strategies and tactics to fortify your financial future. Tony Robbins and his guests dissect the world of investing, offering guidance on how to build wealth intelligently and secure your financial future.
Financial Planning Tips
Tony Robbins doesn't just stop at motivation; he provides actionable financial planning tips that can empower you to set and achieve your financial goals. Whether it's budgeting effectively, managing debt, or planning for retirement, you'll find practical advice that will help you design the life you desire.
Journey to Financial Independence
"The Mad Fientist Financial Independence Podcast" is your compass on the journey to financial independence and early retirement. Delve into the world of financial freedom and learn how to craft a plan that allows you to retire on your terms, potentially years or even decades earlier than the traditional retirement age.
Tax Optimization
Tax optimization is a cornerstone of achieving financial independence, and this podcast explores strategies that will help you retain more of your hard-earned money. Discover how to legally and ethically optimize your taxes to accelerate your path to financial freedom.
Investing for Early Retirement
The path to early retirement requires a unique approach to investing. Dive into investment approaches tailored to early retirement planning. Understand the nuances of investing with the goal of achieving financial independence and crafting the life you desire.
Success and Money Mindset
"The Ed Mylett Show" is your gateway to success stories, personal development, and cultivating a winning mindset. Ed Mylett explores the intricacies of how a successful mindset intersects with financial success. Learn how to adopt the mindset of high achievers and apply it to your financial journey.
Wealth-Building Strategies
Building wealth isn't just about making money; it's also about making smart financial decisions. This podcast is your guide to exploring various strategies for building wealth, from investments to entrepreneurship. Ed Mylett and his guests share invaluable insights into creating financial success.
Financial Wisdom from Guests
Ed Mylett's podcast isn't just about his wisdom; it's also a platform for guests to share their financial journeys and insights. Tune in to learn from successful individuals who have traversed the path to financial success and glean wisdom that you can apply to your own journey.
Personal Finance Strategies
"Radical Personal Finance" equips you with the knowledge and strategies needed to make informed financial choices. Joshua J. Sheats, a Certified Financial Planner, delves into various personal finance topics, providing practical advice and actionable steps to improve your financial well-being.
Financial Independence
Achieving financial independence is a core theme of this podcast. Explore the concept of financial independence and uncover the detailed steps to reach this milestone. Episodes often include in-depth discussions on investing, saving, and other strategies to achieve financial autonomy.
Financial Planning Insights
Joshua J. Sheats shares insights into financial planning, budgeting, and achieving financial goals. As a Certified Financial Planner, he brings a wealth of expertise to the podcast, offering guidance on how to navigate the complex world of personal finance.
Side Hustle and Income Boosting
"The Side Hustle School" podcast is your gateway to discovering side hustles and income-boosting opportunities that can transform your financial situation. Learn about innovative side hustles and income streams that can help you achieve your financial goals.
Entrepreneurial Skills
Side hustles often serve as a launchpad for entrepreneurial ventures. Gain essential entrepreneurial skills, including how to transform your side hustle into a thriving business that significantly increases your income and financial stability.
Income Stories
Explore inspiring stories of individuals who started with a side hustle and transformed it into a profitable venture. These income stories provide valuable insights into how to leverage your skills and passions to gain financial independence.
Personal Finance Variety Show
"Stacking Benjamins" is more than just a podcast; it's a personal finance variety show. The podcast covers a wide range of money-related topics, from budgeting and saving to investing and retirement planning. Each episode offers a unique perspective on managing your finances.
Money Lessons from Guests
Hear from a diverse array of guests who share their personal finance lessons, successes, and even failures. The insights and experiences of these guests provide valuable lessons and different viewpoints on managing money effectively.
Financial Planning Gameplan
Creating a financial plan is crucial for achieving your financial goals. "Stacking Benjamins" guides you in creating a financial planning game plan. Whether you're saving for a major purchase, investing for retirement, or paying off debt, this podcast offers practical strategies and advice to help you succeed.
Wrap Up
These 15 best personal finance podcasts are your ticket to making 2023 a financially prosperous year.
With each podcast offering a unique perspective on wealth-building, financial independence, and smart money management, you have a wealth of knowledge and inspiration at your fingertips.
Whether you're looking to master budgeting, explore investment strategies, or cultivate a winning mindset, these podcasts have you covered.
Related Posts: