The Best Free Personal Finance Tools
Updated on: by Amy Kennedy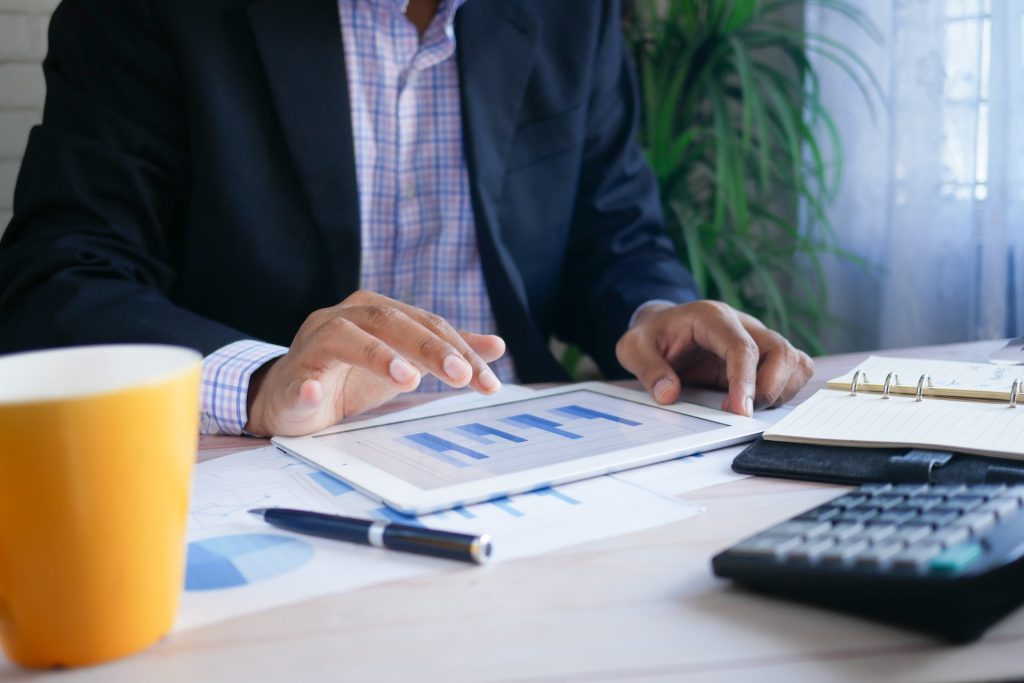 Managing personal finances effectively is essential for financial well-being.
Fortunately, numerous free tools are available online to help individuals track expenses, create budgets, and plan for the future.
These personal finance tools offer valuable insights and automation to simplify money management.
Let's explore 29 of the best free tools that can empower you to take control of your financial journey.
Budgeting and Expense Tracking Tools
Mint is a comprehensive budgeting tool that allows users to link their bank accounts, credit cards, and other financial accounts in one place. It automatically categorizes transactions, making it easier to track expenses and set budgets.
With personalized tips and suggestions, Mint helps users identify areas for potential savings and offers a holistic view of their financial health.
Personal Capital is known for its robust features, offering both budgeting and investment management tools. It aggregates all your financial accounts, providing insights into spending habits and investments.
Users can analyze their portfolio's performance, track net worth, and plan for retirement. With its focus on long-term financial planning, Personal Capital is ideal for those looking to achieve their financial goals.
PocketGuard simplifies budgeting with its easy-to-use interface. It automatically tracks income and expenses, categorizing transactions into essential, non-essential, and recurring expenses.
Users can set custom spending limits and receive alerts when they approach or exceed them. The app also provides personalized saving tips and insights to optimize spending habits and build a healthy financial future.
Investing and Retirement Planning Tools
Morningstar is a powerful tool for investors seeking in-depth research and analysis. It provides data on stocks, mutual funds, ETFs, and more. With its portfolio manager, users can track their investments' performance and risk.
The retirement planning tools help users set retirement goals, calculate savings targets, and evaluate the likelihood of achieving those goals.
Yahoo Finance is a popular platform for investors looking for market data, news, and insights. It offers real-time stock quotes, customizable watchlists, and comprehensive financial information.
Users can follow companies, monitor economic indicators, and access expert analysis to make informed investment decisions.
Debt Repayment Tools
Undebt.it is a valuable resource for individuals aiming to tackle their debt strategically. It offers various debt repayment plans, including the popular snowball and avalanche methods.
Users can visualize their debt payoff progress, track payments, and explore different scenarios to expedite the process and become debt-free sooner.
Credit Karma provides free access to credit scores, reports, and credit monitoring. Beyond tracking credit health, the platform offers personalized recommendations to improve credit scores and optimize financial decisions.
It also provides insights into how specific actions, such as opening a new credit account, may affect credit scores.
Tax Filing and Planning Tools
TurboTax is a widely-used tax preparation software that simplifies the process of filing taxes. With its user-friendly interface, it guides users through tax forms, deductions, and credits.
It ensures accurate calculations and helps users maximize tax refunds or minimize tax liabilities.
Credit Karma Tax is a free and straightforward tax filing platform. It offers step-by-step guidance to complete tax returns, including support for more complex situations like self-employment income and investment gains or losses.
With its seamless integration with Credit Karma's credit monitoring tools, users can gain a more comprehensive view of their financial health.
Savings and Investment Tools
Acorns is an innovative app that enables users to invest spare change from everyday transactions. It rounds up purchases to the nearest dollar and automatically invests the difference.
Acorns' approach helps users start investing with small amounts and grow their savings over time through a diversified portfolio.
Robinhood is a commission-free investment platform that allows users to trade stocks, options, cryptocurrencies, and exchange-traded funds (ETFs). With a user-friendly interface and no trading fees, it's an accessible platform for individuals interested in self-directed investing.
Retirement Savings and Planning Tools
AARP's Retirement Calculator is designed to help users estimate how much they'll need to save for retirement. By inputting information such as income, savings, and retirement age, users can determine if they're on track to achieve their retirement goals or if they need to adjust their savings strategy.
Vanguard's Retirement Nest Egg Calculator allows users to visualize their retirement savings trajectory. By adjusting factors such as savings rate and investment return, users can determine how their savings will grow over time and make informed decisions to meet their retirement goals.
Expense Reduction and Cashback Tools
Honey is a browser extension that automatically finds and applies coupon codes when shopping online. It also tracks prices of items users are interested in and notifies them when prices drop.
With these features, Honey helps users save money on online purchases.
Rakuten is a cashback platform that rewards users with cash rebates for online purchases made through their site. When shopping through Rakuten, users can earn cashback on a wide range of products and services, helping them save money on everyday expenses.
Insurance Comparison Tools
Policygenius is an insurance marketplace that allows users to compare quotes and policies from various insurers. Whether it's life, health, home, or auto insurance, Policygenius simplifies the process of finding the best coverage at the most competitive rates.
The Zebra is a platform that specializes in comparing auto insurance rates from multiple providers. Users can input their information once and receive quotes from various insurers, helping them find affordable coverage that suits their needs.
Estate Planning Tools
LegalZoom offers accessible estate planning services, including wills, trusts, and power of attorney documents. The platform guides users through the process of creating legally binding documents to protect their assets and loved ones.
Rocket Lawyer provides online legal services, including estate planning documents and legal advice. Users can create wills, living trusts, and other important legal documents to secure their assets and plan for the future.
Real Estate Tools
Zillow is a popular real estate website that provides free access to property listings, home values, and market trends. Whether you're buying, selling, or renting, Zillow offers valuable insights to help users make informed decisions in the real estate market.
Credit Score and Monitoring Tools
Credit Sesame provides users with a free credit score and credit monitoring services. It offers insights into factors impacting credit scores and suggests ways to improve them.
By monitoring credit regularly, users can stay alert to potential issues and protect their credit health.
CreditWise is a credit monitoring tool offered by Capital One. Even if you're not a Capital One customer, you can use CreditWise to access your VantageScore credit score and receive credit alerts.
The service also offers a credit simulator to understand how certain actions may affect your credit score.
More Retirement Savings Tools
Bankrate's Retirement Calculator helps users determine if they're saving enough for retirement. By inputting information about income, savings, and retirement plans, users receive a projection of their retirement savings and potential shortfalls.
The tool also offers suggestions for adjusting savings strategies to meet retirement goals.
Kiplinger's Retirement Income Calculator estimates how much income users may need in retirement and analyzes whether their savings and investments are on track to meet that goal.
Through providing insights into potential retirement income sources, users can make informed decisions to secure their financial future.
Student Loan Repayment Tools
Student Loan Hero helps users manage student loans effectively. It offers a range of tools, including loan calculators, refinancing options, and repayment strategies.
By exploring various repayment scenarios, users can find the most suitable plan for their student loan situation.
Expense Sharing and Splitting Tools
Splitwise is an excellent tool for those who share expenses with friends or roommates. It helps track and split bills, IOUs, and shared expenses.
Users can create groups and add expenses, making it easier to settle up and keep track of who owes what.
Personal Financial Dashboards
Clarity Money is a financial dashboard that helps users monitor their spending, track subscriptions, and identify potential savings.
The app's AI-powered features analyze your financial habits to provide personalized insights and recommendations for budgeting and saving.
Document Organization Tools
Expensify simplifies expense management for individuals and businesses. Users can scan receipts, track expenses, and generate reports effortlessly.
This tool streamlines expense tracking and helps users stay organized during tax season and financial audits.
Personal Finance Blogs and Educational Resources
The Penny Hoarder is a popular personal finance blog that offers practical tips on saving money, earning extra income, and managing finances. It covers a wide range of financial topics, providing valuable insights and actionable advice for readers.
Tips for Landing the Best Finance Tools
1. Identify Your Financial Goals and Needs
Before searching for finance tools, clarify your financial goals and identify the areas where you need assistance. Whether it's budgeting, investing, debt management, or retirement planning, knowing your specific needs will help you narrow down the search and find tools that align with your objectives.
Consider what features are essential to achieving your goals and prioritize them in your search.
2. Read User Reviews and Ratings
User reviews and ratings provide valuable insights into the effectiveness and usability of finance tools. Look for reviews from individuals with similar financial situations and objectives.
Pay attention to feedback regarding security, user experience, and customer support. Online reviews and forums can help you make informed decisions and avoid tools that may not meet your expectations.
3. Check for Security and Data Privacy
Since finance tools often require access to sensitive financial information, security and data privacy are paramount. Before choosing a tool, research the company's security measures and data protection practices.
Ensure that the tool uses encryption to safeguard your data and that they have clear policies regarding how your information is stored and shared.
4. Compare Features and Functionality
Compare the features and functionality offered by different finance tools to find the one that best suits your needs. Look for tools that are user-friendly and provide clear instructions on how to use them.
Consider whether the tool provides real-time updates, automatic categorization of expenses, customizable reports, and integration with your financial institutions.
5. Consider Mobile Accessibility
In today's digital world, having access to finance tools on your mobile device can be highly beneficial. Check if the tool has a mobile app that is compatible with your device's operating system.
A mobile app allows you to manage your finances on the go, ensuring that you stay on top of your financial situation, even when you're away from your computer.
6. Take Advantage of Free Trials and Demos
Many finance tools offer free trials or demos that allow you to explore their features before committing. Take advantage of these trial periods to test the tool's functionality and assess whether it meets your needs.
During the trial, evaluate how well the tool integrates with your financial accounts and whether it provides the insights and tools you require.
7. Consider Integration with Other Financial Apps
When selecting finance tools, consider whether they can integrate with other financial apps or platforms you already use. Integration can streamline your financial management process by allowing data to sync seamlessly across different tools.
For example, if you use a budgeting app and an investment tracking app, finding tools that can communicate with each other can provide a more comprehensive overview of your financial situation.
8. Seek Personalized Recommendations
Ask friends, family, or colleagues for recommendations on finance tools they have found useful. Personalized recommendations can give you valuable insights into how well the tool has worked for others in similar financial situations.
Additionally, financial advisors or experts in the industry may have suggestions based on your specific financial goals and needs. Combining these recommendations with your own research can help you make a well-informed decision on the best finance tools for your situation.
Conclusion
With these additional seven free personal finance tools, you have an even wider range of resources to manage your money effectively.
From credit score monitoring and student loan assistance to retirement planning and expense splitting, these tools cater to various financial needs.
By using these resources, you can take charge of your finances, make informed decisions, and work towards achieving your financial goals.
Related Posts: