Best 15 Platforms For Selling Art Online
Updated on: by Amy Kennedy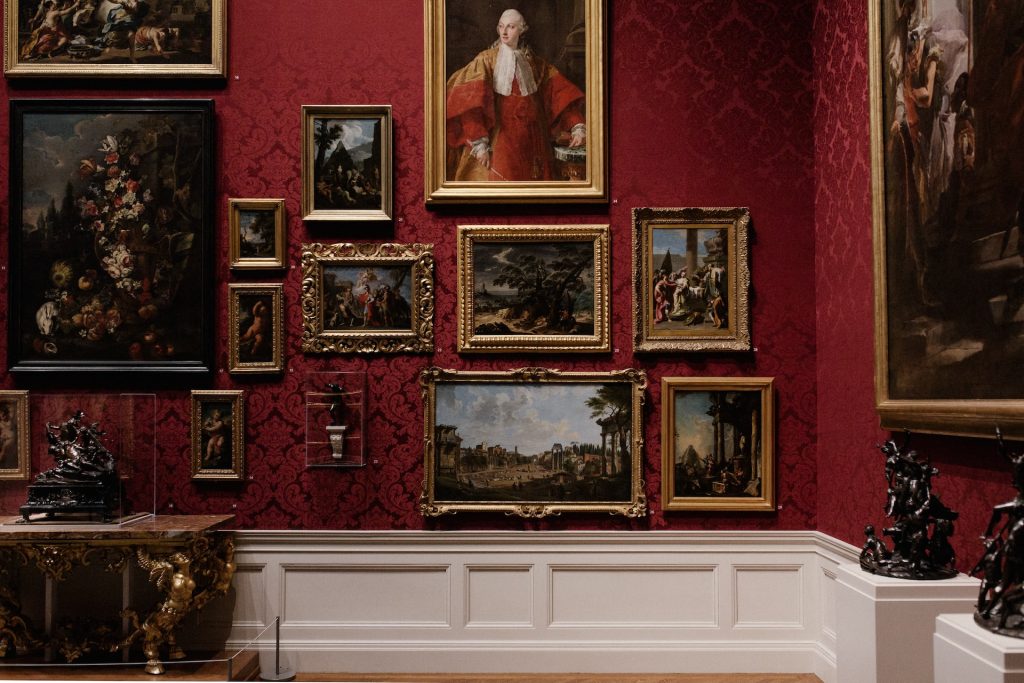 Artists have unprecedented opportunities to showcase and sell their artwork to a global audience in this digital age.
Need Easy Extra $350+/Month For Free?
Whether you're a painter, photographer, or digital artist, various online platforms cater to your creative needs.
This blog explores the top 15 platforms for selling art online, offering a comprehensive guide to help you choose the right canvas for your talent and passion.
General Art Marketplaces
These art marketplaces offer a broad range of art styles, making them suitable for artists of all kinds.
Etsy has gained fame as an artisan and craft marketplace, making it a natural choice for artists. Founded in 2005, Etsy has become a go-to platform for creators looking to sell their unique pieces, including artwork. Here's why Etsy stands out:
Unique Shop Creation: Etsy allows you to set up a shop uniquely tailored to your artwork. You can customize your shop's appearance and showcase your pieces in a way that reflects your artistic style.
Community Engagement: Being part of the Etsy community means you can connect with fellow artists and art enthusiasts. Engagement can help you gain exposure and grow your fan base.
Well-Established Platform: Etsy's reputation as a marketplace for handmade and creative goods works to your advantage. Buyers come to Etsy with the expectation of finding unique and original pieces.
eBay is a massive online marketplace that provides artists with a broad audience. While eBay is known for its wide array of products, it's also a platform where artists can thrive. Here's why eBay can be an excellent choice:
Broad Audience: eBay's vast user base means your artwork can potentially reach millions of buyers worldwide. This exposure can lead to significant sales opportunities.
Listing Flexibility: eBay offers flexibility in how you list your artwork. You can choose between traditional auctions, where buyers bid on your pieces, or fixed-price listings for more predictable sales.
Payment Options: eBay provides various payment options, making it convenient for both you and your buyers. You can receive payments through PayPal or other methods.
Saatchi Art specializes in contemporary art, making it an excellent choice for modern artists looking to showcase and sell their work. The platform offers several benefits:
Curated Experience: Saatchi Art curates collections, featuring artists and artworks in a way that enhances discoverability. Being featured by Saatchi Art can significantly boost your visibility.
Commission Structure: While Saatchi Art takes a commission on sales, the structure is designed to support artists. They offer transparent terms, allowing you to understand your earnings.
Focus on Contemporary Art: If your artwork aligns with contemporary styles and trends, Saatchi Art's platform is tailored to attract buyers who appreciate and invest in modern art.
Art-Specific Platforms
These platforms cater to artists looking for a community-focused or merchandise-oriented approach.
DeviantArt is more than just an art marketplace; it's a vibrant and supportive community for artists. Here's why DeviantArt is an excellent choice:
Community Engagement: DeviantArt's community aspect allows you to showcase your artwork, receive feedback, and connect with fellow artists. This interaction can help you improve your skills and gain exposure.
Commissions and Prints: DeviantArt provides opportunities to earn through commissions and selling prints of your artwork. You can offer custom creations to interested buyers and fans.
Customizable Profile: You can customize your DeviantArt profile to reflect your unique artistic style. This personal touch can help you stand out and attract followers.
Artfinder takes a curated approach to art sales, making it a platform where unique and high-quality art is appreciated. Here's why Artfinder stands out:
Curated Discovery: Artfinder's curation means that your work can be discovered by an audience specifically interested in unique and high-quality art. This can lead to more targeted exposure.
Application Process: Artists need to apply to join Artfinder, which ensures a level of quality on the platform. If your work aligns with their standards, you can benefit from the platform's reputation.
Supportive Community: Artfinder fosters a supportive community of artists, providing opportunities for collaboration and networking.
Print-on-Demand and Merchandise
These platforms allow artists to turn their designs into a wide range of merchandise.
Redbubble is a print-on-demand platform that offers a wide variety of products featuring your artwork. Here's why Redbubble is an excellent choice for artists:
Product Diversity: Redbubble offers an extensive range of products, from clothing and accessories to home decor items. This variety allows you to showcase your art in different ways.
Ease of Use: Uploading your designs to Redbubble is straightforward, making it accessible for artists who want to offer their designs on merchandise.
Passive Income: Redbubble handles printing, shipping, and customer service, allowing you to earn a passive income as your designs sell.
Society6 focuses on art-inspired merchandise, making it an ideal platform for artists looking to sell prints, home goods, and accessories with their designs. Here's what makes Society6 unique:
Art-Inspired Products: Society6 specializes in items that showcase your artwork, from wall art and clothing to tech accessories and furniture.
Global Marketplace: Society6 offers a marketplace that attracts art enthusiasts worldwide, giving your designs international exposure.
Profitable Partnerships: Society6 collaborates with artists to produce and sell their designs, allowing you to earn from your creative work.
Photography-Specific Platforms
These platforms cater specifically to photographers, providing opportunities to showcase and sell your photography.
500px is a dedicated platform for photographers to thrive. Here's why 500px is a top choice:
Photography Focus: 500px is dedicated solely to photography, making it the ideal platform for photographers to showcase their work. Whether you're a professional or enthusiast, you'll find your niche here.
Licensing Opportunities: 500px allows you to license your photos, potentially earning royalties when your images are used. This can be a lucrative avenue for photographers.
Community Engagement: The platform fosters a community of photographers who appreciate and critique each other's work. Engaging with this community can help you grow as a photographer.
SmugMug is tailored for professional photographers, providing customizable galleries and e-commerce features. Here's why professional photographers choose SmugMug:
Need Easy Extra Cash?
Pinecone Research, a leading name in online survey panel honesty, absolutely guarantees $3 cash for every survey you complete!
Take advantage of their time limited New Membership drive and register NOW. Join today: 100% free!


Customizable Galleries: SmugMug allows you to create personalized galleries that reflect your branding and style. This professionalism can attract clients and buyers.
E-Commerce Features: SmugMug offers e-commerce tools for selling prints and digital downloads of your photos. It streamlines the sales process for both you and your clients.
Portfolio Showcase: SmugMug acts as an online portfolio for photographers, helping you present your work to potential clients and fans.
Niche Art Communities
These niche communities cater to specific artistic interests and styles.
ArtPal is an artist-centric platform that offers a free gallery for your work. Here's why ArtPal is a valuable choice:
Free Listing: ArtPal allows you to list your artwork for free, making it accessible to artists without listing fees or commissions.
Artist-Centric Approach: The platform is designed with artists in mind, prioritizing your needs and providing a space to sell art directly to buyers.
Dribbble is a vibrant community for designers and illustrators. Here's why Dribbble is an excellent platform for design-focused artists:
Exposure and Networking: Dribbble offers exposure to design professionals and potential clients. Sharing your work on Dribbble can lead to freelance opportunities and collaborations.
Tiered Memberships: Dribbble's membership tiers provide various benefits, allowing you to choose the level that suits your needs, from showcasing your portfolio to seeking job opportunities.
Cryptocurrency and Blockchain Art Platforms
These innovative platforms are at the forefront of the digital art world, offering opportunities to sell digital art as NFTs.
SuperRare operates in the world of blockchain-based art ownership, allowing artists to sell unique digital artworks as non-fungible tokens (NFTs). Here's why SuperRare is a trailblazer:
Ownership and Scarcity: SuperRare leverages blockchain technology to establish ownership and scarcity of digital art. Each NFT represents a one-of-a-kind digital creation.
Royalties on Resales: Artists on SuperRare can earn royalties on secondary sales of their NFTs, creating the potential for ongoing income.
Rarible is a decentralized marketplace for digital art, where artists can create and sell NFTs. Here's why Rarible is an exciting platform:
Artist Empowerment: Rarible empowers artists to mint and sell their digital art as NFTs without relying on intermediaries. It puts creators in control of their work.
Royalty Potential: Like SuperRare, Rarible offers the potential for artists to earn royalties on secondary sales of their NFTs.
Specialized Art Platforms
These platforms cater to specific artistic niches and industries.
ArtStation is a dedicated platform for artists in the fields of gaming, film, media, and entertainment. Here's why ArtStation is a valuable platform:
Portfolio Showcase: ArtStation allows you to showcase your portfolio, making it easier to connect with industry professionals and potential clients.
Industry-Focused: The platform's focus on entertainment industries means your work can gain exposure in sectors like gaming, film, and concept art.
Fine Art America offers artists a platform to sell their artwork as prints, home decor, and more. Here's why Fine Art America is a valuable platform:
Product Variety: Fine Art America offers a wide range of products featuring your artwork, from prints and canvas art to home decor items like throw pillows and phone cases.
Marketing Tools: The platform provides marketing tools to help you promote your work and connect with buyers.
Supportive Community: Fine Art America fosters a supportive artist community, allowing you to engage with fellow artists and gain insights into successful selling strategies.
Choosing the Best Platform to Sell Your Art Online
When deciding where to sell your art online, consider these essential tips to find the platform that aligns with your artistic goals and business needs.
1. Define Your Artistic Niche
Before selecting a platform, define your artistic niche. Determine the style, medium, and subject matter of your artwork. Some platforms specialize in specific niches like photography, digital art, or traditional paintings.
Choose a platform that caters to your niche to connect with an audience that appreciates your work.
2. Evaluate Platform Specialization
Different platforms cater to various types of art and artists. Consider whether you want to join a general art marketplace or a platform specialized in your niche.
Evaluate their features, audience, and reputation within the art community. A platform that aligns with your art style and goals will likely yield better results.
3. Assess Fees and Commissions
Understand the fee structure of each platform. Some charge listing fees, commissions on sales, or subscription fees for premium features.
Compare these costs and assess how they align with your budget and expected earnings. Factor in any hidden fees that may impact your profitability.
4. Explore Artistic Control
Consider how much control you want over your art and brand. Some platforms allow extensive customization of your artist profile and shop, while others have more standardized layouts.
Decide if you prefer a platform that prioritizes artistic freedom or one that offers a streamlined selling experience.
5. Review Artwork Licensing and Rights
If you're concerned about maintaining control over your artwork's rights, review the platform's policies on licensing and intellectual property.
Ensure that the platform respects your ownership rights and provides clear terms regarding how your art can be used and sold.
6. Examine Marketing and Promotion Tools
Evaluate the marketing and promotion tools offered by each platform. Some provide built-in marketing features like email campaigns, social media integration, and analytics to help you reach a wider audience.
Choose a platform that aligns with your marketing strategy and offers tools to enhance your visibility.
7. Read Artist Feedback and Reviews
Research artist feedback and reviews to gain insights into the platform's reputation and user experience.
Look for comments on sales performance, customer support, payment reliability, and overall satisfaction. Artist testimonials can provide valuable insights into whether a platform is the right fit for you.
Conclusion
These 15 platforms offer diverse opportunities for artists to monetize their creativity online.
Whether you're a traditional painter, a digital artist, a photographer, or a designer, you can find the right platform to showcase your work and connect with art enthusiasts worldwide.
Explore these options and take the first step toward sharing your artistic vision with a global audience.
Related Posts:
Earn Everything… nearly!
Join Opinion Outpost, one of the few faithful and honest survey panels and earn cash and gift cards for your opinion. Stack your points and redeem them: Simple! No hidden fees and completely free!


Earn Everything… nearly!
Join Ipsos iSay, one of the few Faithful and Honest survey panels and earn prizes, gift cards and donations. Stack your points and redeem them: Simple! No hidden fees and completely free!