35 Places to Find Free Online Art Lessons
Updated on: by Amy Kennedy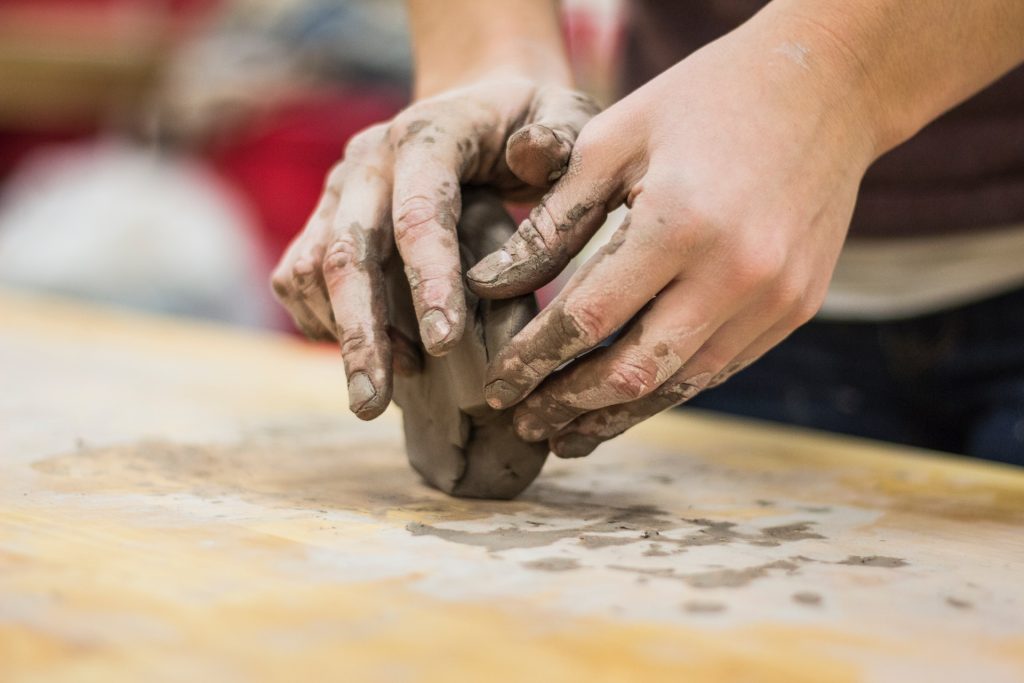 Artistic expression has the power to unlock creativity, provide therapeutic benefits, and connect us with our inner selves.
Need Easy Extra $350+/Month For Free?
Whether you're a beginner looking to explore a new hobby or an experienced artist seeking to refine your skills, there are countless online resources available to guide you.
In this comprehensive guide, we've curated a list of 35 places that offer free online art lessons across various disciplines.
From drawing and painting to digital design and animation, you'll find tutorials, insights, and communities dedicated to fostering artistic growth—all at no cost.
Drawing Lessons
Drawspace offers drawing lessons that cater to all skill levels. From beginners to advanced artists, the platform provides a comprehensive understanding of drawing techniques.
Its structured approach includes lessons on basic shapes, shading, texture, and more, allowing students to gradually build their skills.
Proko is renowned for its high-quality video tutorials on drawing. The free lessons cover essential topics such as figure drawing, anatomy, and perspective.
Presented in an engaging and interactive manner, Proko's tutorials make learning drawing enjoyable and effective for artists of all levels.
Line of Action provides free practice tools and lessons for drawing figures and animals. With interactive exercises and challenges, it's perfect for daily practice and skill development.
Line of Action's emphasis on practice and observation makes it an invaluable resource for aspiring artists.
Painting Lessons
The Virtual Instructor offers free lessons in various painting techniques such as acrylics, watercolors, and oils. With step-by-step guides and video tutorials, artists can learn clear and concise methods.
The platform's diversity in painting styles and techniques makes it suitable for artists ranging from beginners to professionals.
Jerry's Artarama is not only a supplier of art materials but also a valuable source of free video art lessons, including painting tutorials. From beginner guides in watercolors to advanced oil painting techniques, the platform offers a wide range of lessons accompanied by expert tips and tricks.
WetCanvas is an online community of artists offering free tutorials, forums, and resources, particularly in painting. Artists can find valuable insights, tips, and lessons, as well as connect with fellow painters.
WetCanvas's community-driven approach makes it a rich source of support and inspiration for painters of all levels.
Digital Art Lessons
Ctrl+Paint offers a comprehensive library of free digital painting tutorials. Designed specifically for beginners, these video lessons cover fundamental concepts, tools, and techniques required for digital art.
Need Easy Extra Cash?
Pinecone Research, a leading name in online survey panel honesty, absolutely guarantees $3 cash for every survey you complete!
Take advantage of their time limited New Membership drive and register NOW. Join today: 100% free!


The step-by-step approach ensures a solid foundation in digital art creation.
Blender Guru specializes in free tutorials for Blender, a robust free 3D creation tool. These tutorials range from modeling to animation, providing comprehensive training for those interested in 3D digital art.
Blender Guru's detailed guidance helps artists create complex 3D models and animations.
Pencil Kings provides free tutorials in digital painting and drawing. The lessons are engaging and approachable, offering a great introduction to the world of digital art.
Whether you're a hobbyist or looking to pursue a career in digital art, Pencil Kings offers lessons that are both fun and informative.
Sculpture Lessons
Sculpture Geek's YouTube channel offers free detailed tutorials on creating sculptures, particularly using clay. From character modeling to intricate designs, these tutorials are perfect for aspiring sculptors.
Sculpture Geek's step-by-step guidance and expert insights make it easier to master the art of sculpting.
Mixed Media and Collage
Willowing Arts offers free lessons in mixed media art, including painting, drawing, and collage. Taught by professional artists, these lessons are designed to spark creativity and innovation.
Willowing Arts' diverse range of artistic styles and techniques offers something for every aspiring mixed media artist.
Photography Lessons
Photography Life provides free tutorials, tips, and reviews for photographers at all levels. From basic photography concepts to advanced techniques, the platform offers comprehensive guidance.
Photography Life's practical approach and expert advice help photographers enhance their skills and understanding of the craft.
Cambridge in Colour offers a series of free interactive photography tutorials. These lessons cover various topics including camera settings, post-processing, and composition.
With easy-to-follow instructions and interactive tools, Cambridge in Colour makes learning photography accessible to everyone.
Art Appreciation and History
Smart History provides free insights and tutorials on art history, context, and appreciation. By exploring different art movements and styles, Smart History helps deepen understanding and enjoyment of art.
The platform's scholarly approach makes it a valuable resource for students, educators, and art enthusiasts.
Open Culture offers free art history courses and educational materials online. From ancient art to modern masterpieces, the platform covers a wide spectrum of art history.
Open Culture's extensive library and academic approach make it an ideal resource for serious art history scholars.
Art for Kids
Art for Kids Hub provides fun and engaging art lessons specifically designed for children. With easy-to-follow tutorials and creative themes, it helps kids discover the joy of creating art.
Art for Kids Hub's family-friendly approach makes it a favorite among parents and educators.
KinderArt offers free art lesson plans and craft activities for kids and teenagers. With a wide range of projects and themes, KinderArt encourages creativity, exploration, and learning through art.
Its well-structured lessons make it a valuable resource for teachers and parents.
General Art Education
Artists Network provides free tutorials, demonstrations, and tips from professional artists. Covering drawing, painting, mixed media, and more, it's a rich resource for artists of all skill levels.
Artists Network's expert guidance and practical approach make it a valuable asset for continuous artistic growth.
Coursera offers free online art courses from universities and renowned institutions. The platform provides lessons on subjects ranging from art history to modern art techniques.
Coursera's academic rigor and diverse course offerings make it an excellent place for serious art study.
Khan Academy's art history section offers insights into the context and evolution of art. From ancient to contemporary art, the lessons provide an in-depth understanding of different art movements and styles.
Khan Academy's educational approach ensures a well-rounded comprehension of art and its significance.
Graphic Design Lessons
Canva Design School offers free lessons and tutorials in graphic design. With a wide variety of courses and interactive exercises, aspiring designers can learn the principles of design, branding, and more.
Canva's user-friendly approach makes it ideal for beginners looking to start a career in graphic design.
Earn Everything… nearly!
Join Opinion Outpost, one of the few faithful and honest survey panels and earn cash and gift cards for your opinion. Stack your points and redeem them: Simple! No hidden fees and completely free!


Gravit Designer provides comprehensive tutorials on its free design software. Covering topics like vector design, page layout, and photo editing, these tutorials offer insights into digital design.
Gravit's hands-on tutorials are excellent for those looking to learn graphic design using free software.
Vitruvian Studio offers free drawing lessons focused on the foundational skills needed for graphic design. Their lessons include videos and detailed instructions on line drawing, shading, and composition.
Vitruvian Studio's methodical approach makes it a strong starting point for aspiring graphic designers.
Animation Lessons
Bloop Animation provides free insights and tutorials on different aspects of animation. From 2D to 3D, traditional to digital, Bloop's resources cover a wide range of techniques and software.
Whether you're an aspiring animator or a seasoned professional, Bloop Animation offers something valuable for everyone.
Animation Mentor offers free webinars and guides on animation principles and character design. These resources are crafted by industry professionals to provide practical insights into animation.
Animation Mentor's commitment to quality education makes it an essential resource for animation enthusiasts.
Pencil2D offers free tutorials on using their open-source animation software. These guides cover everything from basic drawing to complex animation techniques.
Pencil2D's user-friendly resources make it suitable for beginners looking to start their journey in 2D animation.
Pottery Lessons
Ceramic Arts Network offers free tutorials, tips, and videos on pottery and ceramic art. Learn various techniques such as glazing, hand-building, and wheel-throwing.
Ceramic Arts Network's comprehensive approach provides both inspiration and technical guidance for pottery enthusiasts.
Pottery Making Info provides a variety of free tutorials and resources on different pottery techniques. From beginner guides to advanced lessons, this site covers various aspects of pottery making.
Its well-organized content makes it a valuable resource for pottery artists of all levels.
Ingleton Pottery's YouTube channel offers free video tutorials on pottery wheel techniques. The step-by-step videos are suitable for both beginners and intermediate pottery enthusiasts.
The practical demonstrations provide valuable insights into pottery-making techniques.
Urban Sketching Lessons
Urban Sketchers is a global community that offers free tutorials and tips for sketching urban environments. With regional groups and events, this platform encourages artists to "show the world, one drawing at a time."
Urban Sketchers' community-driven approach fosters learning and sharing among sketching enthusiasts.
Sketchbook Skool provides free resources and tips on urban sketching, including drawing people, buildings, and landscapes. Their engaging content encourages artists to sketch on-the-go and capture the world around them.
Sketchbook Skool's interactive approach makes urban sketching accessible and enjoyable.
Liz Steel offers free urban sketching tutorials and insights on her blog. With personal experiences and practical tips, Liz encourages artists to develop their unique sketching style.
Her approach to teaching urban sketching is personal and insightful, making it valuable for both beginners and seasoned sketchers.
Art Journaling Lessons
Daisy Yellow offers free art journaling prompts and tutorials to inspire creativity and self-expression. The platform encourages experimentation with colors, textures, and shapes.
Daisy Yellow's mindful and playful approach to art journaling makes it an inspiring place for artists seeking to explore and express their inner world.
Journaling Sage offers free tips and ideas for creative journaling, including writing prompts and artistic techniques. Their resources help in building a regular journaling habit while enhancing creativity.
Journaling Sage's content is versatile and engaging, suitable for art journaling enthusiasts of all levels.
Art Journalist provides free tutorials and inspiration for art journaling. From basic techniques to themed journal pages, this site offers a wide variety of creative ideas.
Art Journalist's step-by-step guides and personal insights make it a go-to resource for art journaling.
6 Tips for Landing Free Art Lessons Online
1. Explore Reputable Art Platforms
Many well-known art platforms offer free tutorials, lessons, and guides. Sites like Coursera, Khan Academy, and others often provide free access to art courses created by professional artists or educators.
Look for platforms that offer free trials or entirely free sections dedicated to art education.
2. Subscribe to Artistic YouTube Channels
YouTube is a treasure trove of free art tutorials covering various disciplines. By subscribing to channels run by professional artists, you can access video lessons and live demonstrations.
Channels like Proko and The Art Assignment offer extensive, quality content at no cost.
3. Join Art Community Forums and Social Media Groups
Art communities and social media groups often share free resources and tutorials. Joining platforms like DeviantArt or art-focused Facebook groups can help you connect with fellow artists who share free lessons and tips.
Engaging with these communities can lead to valuable learning opportunities.
4. Utilize Open Source Software and Tools
Some free art software, like Blender for 3D modeling or Krita for digital painting, offer free tutorials on their official websites.
Learning through these resources ensures that you master tools that are specifically designed for artistic creation without incurring additional costs.
5. Check Local Libraries and Educational Institutions
Local libraries and educational institutions may offer free online access to art courses and tutorials. Some libraries provide free access to platforms like Lynda.com, which includes professional art lessons.
Check with your local institutions to explore these possibilities.
6. Sign Up for Newsletters from Art Websites and Blogs
Many art websites and blogs offer exclusive content to newsletter subscribers. By signing up for newsletters from sites like The Virtual Instructor or Artists Network, you may receive access to free lessons, ebooks, and webinars tailored to your interests in art.
Conclusion
The digital world has made art education accessible to everyone.
With these 35 free online art lesson platforms, artists of all levels can find the guidance, inspiration, and community they need to thrive.
From mastering basic techniques to experimenting with new styles, the journey of artistic discovery awaits you.
Embrace the joy of creativity, hone your talents, and let art become a fulfilling part of your life—all without spending a dime.
Whether you want to draw, paint, sculpt, or animate, these resources offer a world of endless possibilities. Start exploring today, and let your creativity flourish.
Related Posts:
Earn Everything… nearly!
Join Ipsos iSay, one of the few Faithful and Honest survey panels and earn prizes, gift cards and donations. Stack your points and redeem them: Simple! No hidden fees and completely free!