12 Best Ways to Teach English Online
Updated on: by Amy Kennedy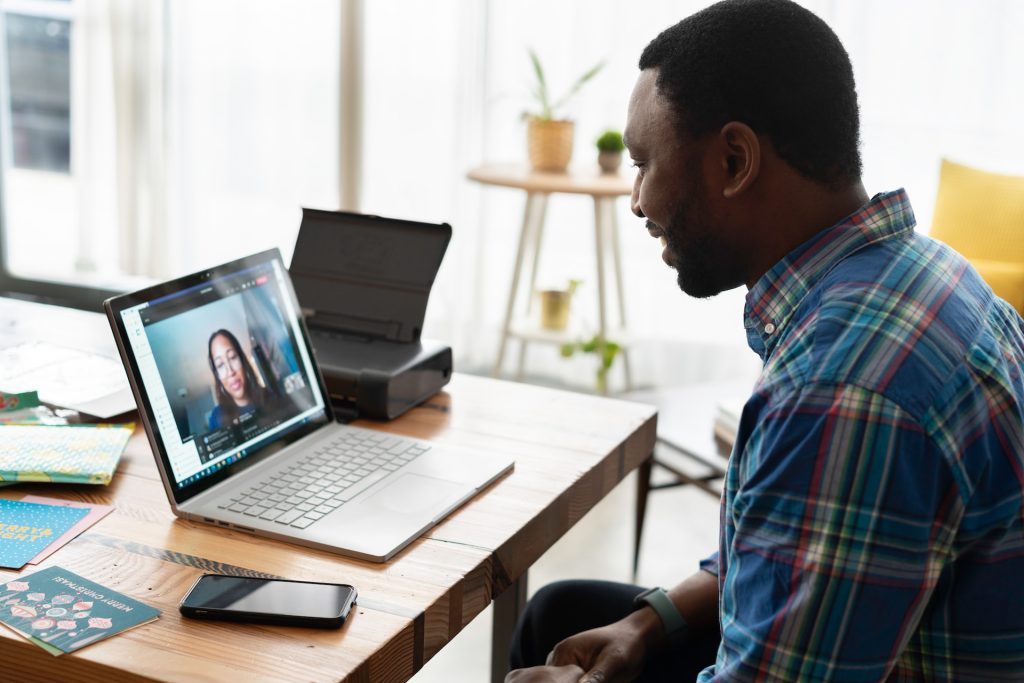 Teaching English online has emerged as a dynamic and rewarding avenue for educators and language enthusiasts alike.
Need Easy Extra $350+/Month For Free?
In an interconnected world, the demand for English proficiency continues to surge, making it one of the most sought-after skills globally.
But the question remains: What are the best ways to effectively teach English in the online realm?
This blog post delves into a comprehensive exploration of strategies, techniques, and tools to empower both experienced educators and aspiring tutors to excel in the digital English teaching landscape.
Best Ways to Teach English Online
Here are the best ways to teach English online, including popular platforms like Udemy:
Udemy is an expansive online learning platform that has become a powerhouse in the world of online education.
For English teachers, Udemy offers an unparalleled opportunity to create and distribute your courses to a global audience.
You can design your English courses to cover a wide range of topics, from beginner to advanced levels, including grammar, vocabulary, pronunciation, and even specialized areas like business English or test preparation.
The flexibility of Udemy allows you to set your prices and promotions, giving you control over your earning potential.
Moreover, Udemy provides robust tools for course creation and management, including analytics to track your course's performance.
VIPKID stands out as a dedicated platform for teaching English to Chinese students, primarily children aged 4 to 12.
The platform provides a structured curriculum that aligns with North American educational standards, making it an excellent choice for educators who enjoy working with young learners.
Teachers on VIPKID conduct one-on-one lessons, focusing on core English skills like speaking, listening, and reading.
The platform provides lesson plans and materials, simplifying the teaching process.
VIPKID offers flexible scheduling, allowing teachers to choose their hours and work from the comfort of their homes.
This flexibility, coupled with competitive hourly rates, makes VIPKID an attractive option for those seeking a reliable income stream while making a meaningful impact on young students' language development.
Need Easy Extra Cash?
Pinecone Research, a leading name in online survey panel honesty, absolutely guarantees $3 cash for every survey you complete!
Take advantage of their time limited New Membership drive and register NOW. Join today: 100% free!


iTalki operates as an innovative marketplace connecting language learners with native-speaking teachers.
Teaching English on iTalki gives you the freedom to set your rates, create your curriculum, and choose your availability, offering a personalized teaching experience for both you and your students.
This platform caters to a global audience, meaning you can connect with learners from diverse backgrounds, interests, and proficiency levels.
Whether your expertise lies in general English, business English, or exam preparation, iTalki provides the flexibility to tailor your lessons to your students' specific needs and goals.
It's an excellent choice for educators who value independence and want to build a global client base while sharing their passion for the English language.
Cambly is renowned for its unique approach to teaching English online through conversational lessons.
As a tutor on Cambly, your primary focus is engaging in one-on-one video conversations with students from all corners of the world.
These conversations serve as a platform for learners to practice speaking and listening skills in an informal, relaxed environment.
What sets Cambly apart is its simplicity. There's no need for elaborate lesson planning; instead, the emphasis is on fostering natural, authentic conversations.
This approach makes Cambly an excellent choice for educators who enjoy unstructured teaching sessions and appreciate the opportunity to connect with individuals eager to improve their English fluency.
Cambly's flexible scheduling allows you to teach whenever suits your lifestyle.
Verbling stands out as a premium platform for language learners seeking live lessons with certified teachers, including English instruction.
As an educator on Verbling, you'll benefit from a unique focus on personalized learning experiences tailored to individual students.
Verbling provides tools to track student progress, enabling you to adapt your teaching methods as needed.
Offering both one-on-one and group lessons, Verbling allows you to explore different teaching dynamics and styles.
Whether you specialize in general English, conversation practice, or specific language skills like IELTS or TOEFL preparation, Verbling offers a diverse and motivated student base eager to learn.
For teachers who prioritize customization and enjoy helping students achieve their language goals, Verbling is an appealing platform.
Teachable empowers educators to create and sell their online courses, making it an ideal platform for those who want complete control over their English curriculum.
Whether you're an experienced teacher or a subject matter expert, Teachable allows you to design engaging and informative English courses.
Within Teachable, you can incorporate a variety of content formats, including videos, quizzes, assignments, and downloadable resources, offering a rich learning experience for your students.
The platform provides robust analytics and marketing tools to help you promote your courses effectively and maximize your reach.
Teachable is an excellent choice for educators who want to establish their brand, monetize their English teaching expertise, and offer students a structured and immersive learning experience.
EF English Live is a well-established online language school that recruits experienced English teachers.
This platform is known for its comprehensive curriculum, suitable for students of all ages and language proficiency levels.
If you value structure and standardized content, EF English Live offers a reliable teaching environment.
As an EF English Live teacher, you'll have access to a wide range of resources and support, making it an excellent choice for educators looking for a well-rounded teaching experience.
The platform emphasizes professional development, ensuring that you stay updated with the latest teaching methods and materials.
If you're seeking stability, a proven curriculum, and the opportunity to teach English to a global audience, EF English Live is worth exploring.
Preply functions as a dynamic marketplace that connects language tutors, including English instructors, with students worldwide.
Earn Everything… nearly!
Join Opinion Outpost, one of the few faithful and honest survey panels and earn cash and gift cards for your opinion. Stack your points and redeem them: Simple! No hidden fees and completely free!


As an English tutor on Preply, you can set your own rates, determine your availability, and specify your teaching focus, allowing for a customized teaching experience.
Students can choose tutors based on various criteria, including expertise and teaching style, providing an opportunity for educators to build their profiles and attract a diverse range of learners.
Preply offers user-friendly tools for managing lessons, scheduling sessions, and processing payments, making it a convenient option for both tutors and students.
If you're looking for a platform that allows you to tailor your English lessons and reach a broad audience, Preply offers the flexibility and exposure you need.
YouTube, the world's largest video-sharing platform, provides a unique avenue for teaching English online.
As a content creator, you have the freedom to share your expertise in English instruction through video content, tutorials, and lessons.
YouTube offers a vast, diverse, and global audience, giving you the potential to impact learners from all walks of life.
Creating and maintaining a dedicated YouTube channel for English instruction allows you to establish yourself as an expert in the field and cultivate a loyal following.
You can cover a wide range of topics, from grammar and vocabulary to pronunciation and language proficiency exams.
The flexibility to structure your content and teaching style according to your preferences makes YouTube a rewarding platform for educators passionate about helping others improve their English language skills.
Wyzant serves as a versatile tutoring platform where educators can offer lessons in various subjects, including English.
Whether you prefer teaching in person or online, Wyzant provides a platform for connecting with students in your local area or from around the world.
As an English tutor on Wyzant, you have the flexibility to set your own rates and customize your teaching approach based on your students' needs and goals.
The platform simplifies scheduling, lesson management, and payment processing, offering a convenient and efficient experience for both tutors and learners.
If you're looking for a platform that supports one-on-one tutoring and allows you to find students within your local community, Wyzant is a valuable option.
LinkedIn Learning, formerly known as Lynda.com, is a platform that enables experts in specific areas of English to create and share courses.
Professionals and individuals seeking to enhance their language skills can access these courses to improve their career prospects.
If you possess expertise in a niche area of English, such as technical writing, creating courses for LinkedIn Learning can be a rewarding way to share your knowledge with a motivated and professional audience.
The platform offers a structured and organized environment for learners, making it a suitable choice for educators looking to provide targeted and career-focused English instruction.
Zoom and Skype are versatile and widely used video conferencing tools, often employed for one-on-one or group English lessons.
Independent tutors and language educators frequently utilize these platforms for teaching English online due to their accessibility and convenience.
Both Zoom and Skype provide essential features for online teaching, including video calls, screen sharing, and chat functions.
These tools allow you to create a personalized and interactive learning environment, just like a traditional classroom.
Teachers can schedule lessons, share resources, and engage with students in real-time, making it an effective and efficient method of delivering English instruction online.
Whether you're an independent tutor or part of an educational institution, Zoom and Skype offer flexibility in teaching hours and methods, making them valuable resources for online English educators.
Skills You Need to Teach English Online
If you're an aspiring online English teacher, the skills below are worth developing:
1. English Proficiency
As an English online teacher, your proficiency in the language is paramount.
You must possess a deep understanding of grammar, vocabulary, pronunciation, and language nuances.
Your ability to articulate and explain these aspects clearly and accurately to your students is fundamental to effective teaching.
Maintaining a high level of English proficiency ensures you can answer questions, provide examples, and help learners navigate the complexities of the language.
2. Effective Communication
Effective communication is a cornerstone skill for online English teachers.
You need to convey your thoughts, instructions, and explanations clearly and comprehensibly.
This includes using proper enunciation, intonation, and body language during lessons.
Furthermore, active listening skills are essential to understand your students' questions and concerns accurately.
Effective communication fosters a positive and productive learning environment, enabling students to comprehend and engage with the language effectively.
3. Patience and Empathy
Teaching English online often involves working with learners who may find language acquisition challenging.
Patience is crucial in helping students overcome obstacles, build confidence, and progress at their own pace.
Coupled with empathy, you can understand your students' struggles and tailor your teaching approach to their individual needs.
Demonstrating patience and empathy creates a supportive and inclusive learning environment where students feel encouraged to learn and make mistakes without fear.
4. Adaptability and Flexibility
Online teaching requires adaptability and flexibility in response to students' varying learning styles and needs.
Be prepared to adjust your teaching methods, materials, and pace based on individual feedback and progress.
The ability to pivot during lessons to address unexpected challenges or questions ensures a dynamic and effective learning experience.
Adaptability also extends to the use of different online platforms and technologies, as the digital teaching landscape is ever-evolving.
5. Cultural Sensitivity
Online English teachers often interact with students from diverse cultural backgrounds.
Cultural sensitivity involves understanding and respecting cultural differences, customs, and communication styles.
Being mindful of cultural nuances helps you create a welcoming and inclusive learning environment.
It also prevents misunderstandings and fosters a positive teacher-student relationship, promoting effective cross-cultural communication.
6. Tech Savviness
Online teaching relies heavily on technology, making tech savviness a crucial skill.
You should be proficient in using video conferencing tools, educational software, and online resources.
Familiarity with troubleshooting common technical issues, such as audio or video problems, ensures a seamless teaching experience.
Moreover, staying updated with emerging technologies and trends in online education allows you to leverage the latest tools to enhance your teaching methods.
7. Lesson Planning and Organization
Effective lesson planning and organization are essential for delivering structured and engaging lessons.
This skill involves setting clear objectives, creating comprehensive lesson plans, and organizing materials, activities, and assessments.
Well-structured lessons help students grasp concepts more efficiently and track their progress effectively.
Strong organizational skills also enable you to manage your teaching schedule, track student records, and ensure a smooth teaching process.
8. Time Management
Online teachers need strong time management skills to balance teaching, lesson preparation, and administrative tasks efficiently.
Effective time management ensures you can allocate sufficient time for planning engaging lessons, assessing student work, and providing timely feedback.
Staying punctual and managing your teaching schedule effectively demonstrates professionalism and respect for your students' time and commitment to learning.
Wrap Up
In summary, teaching English online offers a world of opportunities to engage learners from diverse backgrounds.
The key lies in honing your language expertise, fostering effective communication, and cultivating adaptability.
Patience and empathy, coupled with cultural sensitivity, create a supportive learning atmosphere.
Embrace tech savviness, master lesson planning, and stay organized.
Effective time management ensures a seamless teaching experience.
With these skills in your toolkit, you're well-equipped to navigate the dynamic realm of online English instruction, providing valuable insights and fostering language proficiency in eager learners.
Related Posts:
Earn Everything… nearly!
Join Ipsos iSay, one of the few Faithful and Honest survey panels and earn prizes, gift cards and donations. Stack your points and redeem them: Simple! No hidden fees and completely free!