25 Cheap Anniversary Ideas Your Spouse Will Love
Updated on: by Amy Kennedy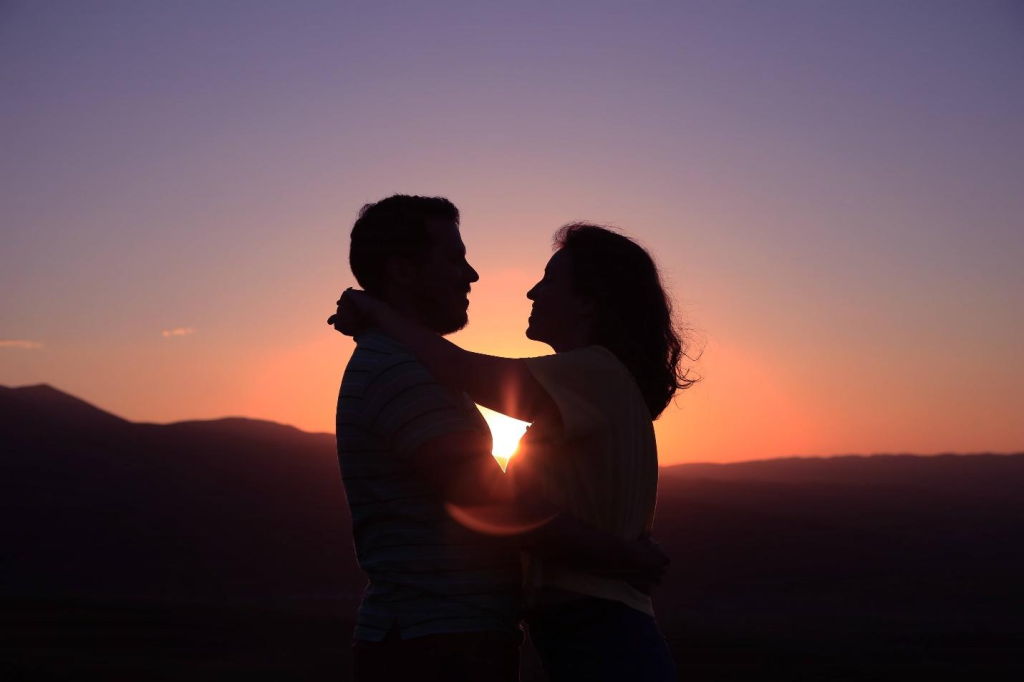 If you're reading this, chances are you're approaching a special milestone in your relationship and want to make it truly memorable.
Need Easy Extra $350+/Month For Free?
Congratulations on your upcoming anniversary!
Now, here's the thing: you don't need to empty your wallet to show your spouse how much they mean to you.
In fact, some of the most heartwarming moments are born out of simple, thoughtful gestures.
This blog post covers 25 budget-friendly anniversary ideas that will make your spouse's heart skip a beat.
Cheap Anniversary Ideas
Create a Personalized Photo Album or Scrapbook
Gather all your cherished memories and create a personalized photo album or scrapbook for your anniversary.
Take a trip down memory lane as you compile photographs, ticket stubs, and other mementos that capture special moments in your relationship.
The effort and thoughtfulness put into this gift will undoubtedly make your spouse feel loved and appreciated.
To add a touch of creativity, consider using themed pages or including handwritten notes alongside the photos.
You can find inspiration and helpful tips on creating a personalized photo album or scrapbook in guides like this one from WikiHow.
Plan a Romantic Picnic in the Park
Escape the daily routine and indulge in a romantic picnic in the park.
Pack a basket filled with homemade sandwiches, refreshing fruits, and delicious snacks.
Find a cozy spot under a shady tree or by a serene lake, lay out a comfortable blanket, and let the peaceful ambiance set the mood.
Spend quality time together, savoring the delicious food, engaging in heartfelt conversations, and relishing each other's company.
The simplicity and intimacy of a picnic make it a perfect choice for a budget-friendly anniversary celebration.
For mouthwatering picnic ideas and recipes, you can explore suggestions from articles like this one on The Kitchn.
Need Easy Extra Cash?
Pinecone Research, a leading name in online survey panel honesty, absolutely guarantees $3 cash for every survey you complete!
Take advantage of their time limited New Membership drive and register NOW. Join today: 100% free!


Write a Heartfelt Love Letter
Words have the power to convey the deepest emotions, so why not write a heartfelt love letter to your spouse?
Express your love, appreciation, and admiration through handwritten words.
Pour your heart out on paper, recounting cherished memories, and explaining what makes your spouse so special to you.
Capture the essence of your relationship and let your genuine emotions shine through.
Your partner will treasure this personalized and touching gift for years to come.
Cook a Romantic Dinner at Home
Who says you need to dine out at an expensive restaurant to have a romantic dinner?
Show off your culinary skills by cooking a special meal for your spouse right in the comfort of your own home.
Prepare their favorite dishes or try your hand at a new recipe together.
Set the table with elegant tableware, dim the lights, and create a cozy ambiance.
For recipe ideas and inspiration, websites like Food Network offer a wide range of delicious dishes to suit every taste.
Have a Movie Night at Home
Transform your living room into a cozy cinema for a memorable movie night together.
Choose a selection of your favorite films or dive into a movie marathon of a beloved series.
Pop some popcorn, snuggle up on the couch with blankets and pillows, and let the movie magic transport you to different worlds.
Streaming services like Netflix, Amazon Prime Video, and Hulu provide a vast library of movies and TV shows to enjoy from the comfort of your own home.
Take a Scenic Hike or Nature Walk Together
Get outdoors and connect with nature by embarking on a scenic hike or nature walk with your spouse.
Explore local parks, nature reserves, or nearby trails that offer beautiful views and tranquility.
Breathe in the fresh air, hold hands, and enjoy each other's company as you immerse yourselves in the beauty of the natural world.
To find hiking trails near your area, you can use websites and apps such as AllTrails or Hiking Project.
Plan a Surprise Treasure Hunt
Add an element of excitement and adventure to your anniversary by organizing a surprise treasure hunt for your spouse.
Create a series of clues that lead them from one location to another, ultimately leading to a special gift or a heartfelt message.
You can make the treasure hunt as elaborate or simple as you'd like, tailoring it to your partner's preferences and the available space.
If you need some inspiration or guidance on setting up a treasure hunt, websites like My Mystery Party provide ideas and templates to help you plan an exciting adventure.
Have a Game Night
Unleash your playful side and have a game night filled with friendly competition and laughter.
Dust off your favorite board games or card games and challenge your spouse to an evening of fun.
Whether you enjoy classics like Monopoly and Scrabble or prefer fast-paced card games like Uno or Exploding Kittens, the key is to enjoy each other's company and create joyful memories.
You can find a wide selection of board games and card games at local toy stores or browse through online retailers like Amazon for an extensive collection.
Enjoy a Relaxing Couple's Massage at Home
Indulge in a soothing and intimate experience by giving each other a couple's massage at home.
Create a serene atmosphere with soft lighting, calming music, and aromatic candles.
Use massage oils or lotions to pamper your partner and release tension from their muscles.
Earn Everything… nearly!
Join Opinion Outpost, one of the few faithful and honest survey panels and earn cash and gift cards for your opinion. Stack your points and redeem them: Simple! No hidden fees and completely free!


Take turns massaging each other's back, shoulders, and feet, allowing the stress to melt away and fostering a deeper connection.
For tips on techniques and massage routines, you can visit websites like Verywell Health that provide guidance on giving a relaxing couple's massage.
Create a Homemade Coupon Book
Show your spouse your commitment to making them happy by creating a homemade coupon book filled with thoughtful vouchers.
Include redeemable coupons for activities such as a romantic dinner cooked by you, a foot massage, a movie night of their choice, or a day dedicated to their favorite activities.
Personalize the coupons to cater to your partner's interests and desires.
Get creative with colorful paper, markers, and decorations to make the coupon book visually appealing.
It's a heartfelt and cost-effective way to give your spouse a gift they can enjoy throughout the year.
For inspiration and printable coupon templates, websites like The Spruce Crafts offer a variety of designs to choose from.
Visit a Local Art Gallery or Museum
Immerse yourselves in culture and creativity by visiting a local art gallery or museum.
Many galleries and museums offer free admission days or discounted tickets, making it a budget-friendly option for your anniversary celebration.
Explore the exhibits together, admire the artwork, and engage in conversations about the pieces that resonate with you.
It's an opportunity to appreciate the beauty of art while deepening your connection through shared experiences.
Check the websites of local art galleries and museums in your area to find out about admission fees and special offers.
Set Up a Cozy Backyard Camping Experience
Create a magical camping experience right in your own backyard.
Set up a tent, lay out cozy blankets and pillows, and create a warm and inviting atmosphere.
Enjoy the simplicity of nature as you stargaze, share stories, and savor delicious campfire treats like s'mores.
You can even bring board games or a deck of cards to enjoy some entertainment under the night sky.
This backyard camping adventure allows you to escape the ordinary without the need for extensive travel or expenses.
Take a Dance Class Together
Embark on a dancing journey with your spouse by taking a dance class together.
Explore different dance styles, such as salsa, ballroom, or even hip-hop, and let the music guide your steps.
Dance classes often offer trial sessions or introductory packages that are affordable and perfect for beginners.
Learning to dance as a couple not only improves coordination but also fosters a deeper connection through physical touch and shared experiences.
To find local dance studios or classes in your area, you can search online directories or websites like DanceNearYou.
Write Down 25 Reasons Why You Love Your Spouse
Express your love and appreciation for your spouse by writing down 25 reasons why you love them.
Reflect on their qualities, quirks, and the ways in which they enrich your life.
Get creative by presenting the list in a decorative jar or a beautifully designed note.
This heartfelt gift showcases your deep affection and serves as a constant reminder of the love you share.
It's a simple yet meaningful gesture that will warm their heart.
Take a Romantic Boat Ride
If you have access to a lake or river, rent a rowboat, paddleboat, or kayak for a romantic boat ride with your spouse.
Explore the calm waters together, enjoying the tranquility and serenity of the surroundings.
Take in the beautiful scenery, share quiet moments, and let the gentle rhythm of the water create a soothing ambiance.
It's a unique and intimate way to celebrate your anniversary and create lasting memories.
Organize a DIY Wine or Beer Tasting at Home
Bring the sophistication and enjoyment of a wine or beer tasting experience to your home by organizing a DIY tasting event.
Select a variety of affordable wines or craft beers and set up tasting stations with tasting notes and descriptions.
Explore the flavors and aromas together, discussing your preferences and sharing your impressions.
Enhance the experience with paired snacks or appetizers that complement the beverages.
It's a fun and interactive way to discover new flavors while spending quality time with your spouse.
You can find a diverse selection of wines and craft beers at local liquor stores or online marketplaces.
Plan a Surprise Breakfast in Bed
Start your anniversary day off right by surprising your spouse with a delightful breakfast in bed.
Wake up early and prepare their favorite morning treats, such as freshly baked pastries, a fluffy omelet, or a stack of pancakes.
Arrange the breakfast on a tray with a hot cup of coffee or tea and a heartfelt note.
Sneak into the bedroom and surprise them with the delicious spread, allowing them to savor the flavors while enjoying the comfort of their cozy bed.
It's a sweet gesture that shows your thoughtfulness and sets the tone for a lovely day together.
Take a Day Trip to a Nearby Town or City
Escape the familiar surroundings and embark on a day trip to a nearby town or city.
Discover new sights, attractions, and local flavors together.
Visit museums, explore unique shops, dine at local restaurants, or take a leisurely stroll through picturesque streets.
With a bit of research, you can find hidden gems and affordable activities to enjoy during your day trip.
Whether it's a charming small town or a bustling city, the change of scenery and shared adventures will make your anniversary memorable.
Have a DIY Spa Day at Home
Indulge in relaxation and pampering by having a DIY spa day at home.
Create a serene atmosphere in your bathroom with scented candles, soft towels, and calming music.
Draw a warm bubble bath for your spouse, complete with fragrant bath salts or oils.
Give each other facemasks, foot massages, and hand treatments.
Let the stress melt away as you focus on self-care and nurturing each other's well-being.
Websites like Well+Good offer recipes for homemade spa treatments and tips on creating a rejuvenating spa experience.
Watch the Sunset Together
Experience the breathtaking beauty of nature by watching the sunset together.
Find a picturesque spot, whether it's a beach, a park, or even your own backyard, and savor the romantic moment as the sun dips below the horizon.
Bring a cozy blanket to snuggle up and enjoy the vibrant colors painting the sky.
This simple and serene activity allows you to appreciate the beauty of nature while cherishing each other's presence.
Go Fruit Picking at a Local Farm
Celebrate your anniversary by going fruit picking at a nearby farm.
Spend a fun-filled day handpicking ripe and juicy fruits together.
Whether it's strawberries, apples, or peaches, the experience of gathering fresh produce will create lasting memories.
Plus, you'll have a delicious harvest to enjoy afterward. Check local farm directories or websites to find farms that offer fruit picking experiences.
Volunteer Together for a Cause
Give back to your community and strengthen your bond by volunteering together for a cause you both care about.
Whether it's helping at a local food bank, participating in a beach clean-up, or assisting at an animal shelter, working together for a greater cause can be a fulfilling and meaningful way to celebrate your anniversary.
Research local volunteer opportunities and find a cause that resonates with both of you.
The act of kindness and shared experience will create lasting memories and deepen your connection.
Create a DIY Couple's Art Project
Tap into your creativity and embark on a DIY art project as a couple.
Whether it's painting, pottery, or crafting, working on an artistic endeavor together allows you to explore your artistic side while enjoying each other's company.
Gather art supplies and choose a project that appeals to both of you.
You can find online tutorials and inspiration on platforms like YouTube or Pinterest to guide you through the process.
The collaborative and expressive nature of creating art together can foster a deeper connection and provide a platform for self-expression.
Go on a Romantic Bike Ride at Sunset
Combine the joys of biking and the beauty of a sunset by going on a romantic bike ride together during the golden hour.
Choose a scenic route or follow a path that offers stunning views.
As the sun begins to set, witness the sky's transformation into a canvas of vibrant colors.
Feel the wind against your face and share the joy of cycling side by side.
It's an active and enchanting way to celebrate your anniversary while enjoying the natural beauty of the world around you.
Write Future Love Notes to Each Other
Celebrate your journey as a couple by writing future love notes to each other.
Take a moment to reflect on your relationship and the dreams you share.
Write down your aspirations, goals, and promises for the future.
Seal the letters in envelopes and set a date, perhaps your next anniversary or another significant milestone, to open and read them together.
This activity symbolizes your enduring love and commitment, allowing you to look forward to the future while cherishing the present.
Wrap Up
Celebrating your anniversary doesn't have to be expensive.
With these 25 affordable and creative ideas, you can plan a memorable and meaningful celebration that your spouse will love.
From heartfelt handwritten letters to adventurous outdoor activities, there's something for every couple to enjoy.
The key is to prioritize quality time, thoughtfulness, and shared experiences.
Remember, the value of an anniversary celebration lies in the effort and thought you put into it, rather than the price tag.
By choosing activities that reflect your shared interests and expressing your love and appreciation, you can create a truly special anniversary celebration.
Related Posts:
Earn Everything… nearly!
Join Ipsos iSay, one of the few Faithful and Honest survey panels and earn prizes, gift cards and donations. Stack your points and redeem them: Simple! No hidden fees and completely free!