What Is The Cheapest Way to Ship Clothing?
Updated on: by Amy Kennedy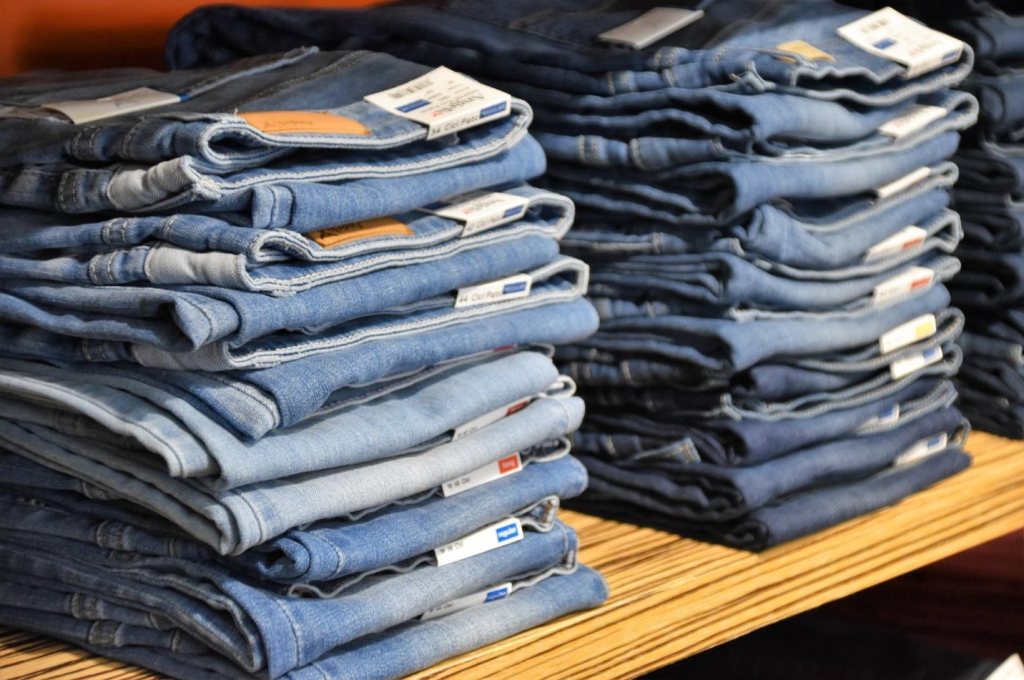 Shipping clothing items efficiently and affordably is a crucial concern for businesses and individuals alike.
Need Easy Extra $350+/Month For Free?
Whether you're an e-commerce entrepreneur, a thrifter looking to send items to friends, or simply want to clear out your closet, finding the cheapest way to ship clothing can save you valuable resources.
In a world where online shopping and secondhand exchanges are thriving, knowing the most cost-effective shipping methods can make a substantial difference.
From utilizing specific shipping services to optimizing packaging, there are several strategies to explore when aiming to minimize shipping costs for your clothing items.
This blog post delves into various approaches that can help you ship your clothes without breaking the bank.
Key Factors to Consider When Shipping Clothes Affordably
When aiming to ship clothes affordably, several key factors should be considered:
1. Package Size and Weight
The size and weight of your clothing package are pivotal factors in determining shipping costs.
Bulkier and heavier packages typically incur higher fees due to the increased resources required for transportation.
Therefore, it's essential to choose the right packaging materials and dimensions for your clothing items.
Consider using lightweight but sturdy materials like bubble mailers or appropriately sized boxes that provide adequate protection without adding unnecessary weight.
By doing so, you can minimize the overall shipping cost while ensuring your clothes reach their destination in good condition.
2. Shipping Distance
The distance your clothing package needs to travel is a fundamental determinant of shipping costs.
It's a straightforward concept: the farther your package must journey, the more you're likely to pay in shipping fees.
To manage these costs effectively, consider proximity when selecting a shipping method.
If possible, opt for regional or local carriers for shorter distances, as they often offer more cost-effective rates compared to national or international carriers.
3. Shipping Speed
Shipping speed is another factor that can significantly affect your clothing shipping costs.
Need Easy Extra Cash?
Pinecone Research, a leading name in online survey panel honesty, absolutely guarantees $3 cash for every survey you complete!
Take advantage of their time limited New Membership drive and register NOW. Join today: 100% free!


Expedited shipping services, which promise quicker delivery times, often come at a premium compared to standard or economy options.
When deciding on the right shipping speed, it's essential to balance your timeline and urgency with your budget.
Consider whether the faster delivery time is worth the additional expense for your specific shipment.
4. Shipping Carrier Selection
Selecting the right shipping carrier is paramount for cost-effective clothing shipping.
Different carriers offer various rates and services, making it crucial to compare and choose the one that best aligns with your shipping needs.
Consider factors such as package dimensions, delivery speed, and shipping discounts when making your decision.
Utilizing carrier-specific tools and calculators can also help you estimate shipping costs accurately.
5. Packaging Materials
Choosing the appropriate packaging materials is essential for minimizing shipping costs while ensuring your clothing items arrive in good condition.
Lightweight yet durable materials are your allies in this endeavor.
Select materials like poly mailers or corrugated cardboard boxes that provide sufficient protection without adding unnecessary weight to your package.
Properly packaging your clothing items not only reduces shipping costs but also minimizes the risk of damage during transit.
6. Shipping Insurance
Shipping insurance is an option to consider, especially for high-value clothing items.
While it adds to the overall cost of shipping, it provides peace of mind in case of loss, damage, or theft during transit.
Before deciding on shipping insurance, evaluate the value and importance of the clothing items you're sending.
For valuable or irreplaceable garments, the added expense of insurance may be well worth it to protect your investment.
7. Shipping Discounts
Shipping carriers frequently offer discounts based on various factors, such as shipping volume, business accounts, or seasonal promotions.
These discounts can significantly reduce your clothing shipping expenses, so it's essential to explore and take advantage of them.
8. Tracking Services
Package tracking is a valuable feature for both senders and recipients, providing transparency and accountability during the shipping process.
However, it's important to weigh the benefits of tracking against the additional cost it may incur.
For shipments where tracking is unnecessary, opting for a no-tracking option can help you save on the shipping fee.
Consider the importance of tracking for your specific shipment before making a decision.
9. Shipping Labels
Properly formatted and printed shipping labels are essential for smooth and cost-effective shipping.
Incorrect labels can lead to extra fees, delays, or even misdirection of your package.
To ensure your labels are accurate and compliant, follow best practices for creating and using shipping labels.
This will help you avoid costly mistakes and shipping complications.
10. Special Considerations
Certain shipments, such as international deliveries, oversized packages, or items with specific handling requirements, may have special considerations that can impact pricing.
Being aware of and addressing these special requirements is crucial for accurate cost estimation and a smooth shipping process.
11. Packaging Efficiency
Efficient packaging can have a substantial impact on reducing clothing shipping costs.
When items are packed efficiently, you maximize space within the package, reducing the need for larger boxes and saving on shipping fees.
Earn Everything… nearly!
Join Opinion Outpost, one of the few faithful and honest survey panels and earn cash and gift cards for your opinion. Stack your points and redeem them: Simple! No hidden fees and completely free!


Consider techniques like vacuum-sealing clothing to minimize the volume they occupy, or use adjustable packaging options that can accommodate various clothing sizes.
Efficient packaging not only lowers costs but also reduces the environmental footprint of shipping.
12. Seasonal Promotions
Shipping carriers often offer seasonal promotions and discounts that can lead to significant cost savings.
These promotions typically coincide with holidays, peak shopping seasons, or special events.
To leverage seasonal promotions effectively, plan your clothing shipments around these periods when carriers are likely to provide reduced rates or promotional deals.
Be sure to stay updated with carrier announcements to make the most of these cost-saving opportunities.
How to Ship Clothing
When it comes to shipping clothing, selecting the right shipping method can significantly impact your costs and the overall efficiency of the process.
Here, we'll explore three popular shipping options for clothing: USPS First Class, FedEx Clothing shipping, and UPS apparel shipping.
USPS First Class
USPS First Class is a cost-effective and reliable option for shipping lightweight clothing items.
This shipping service is ideal for small garments, accessories, and other items that weigh less than 13 ounces.
Here's a detailed look at how to use USPS First Class for shipping your clothing:
Package Requirements
Before you choose USPS First Class for your clothing shipment, make sure your items meet the following criteria:
Weight Limit: Ensure your clothing items, along with the packaging, weigh less than 13 ounces. This is the maximum weight allowed for First Class mail.
Size Restrictions: Check that your clothing items fit within USPS size restrictions for First Class mail. The maximum dimensions for First Class parcels are 15 inches in length, 12 inches in width, and 0.75 inches in thickness.
Proper Packaging: Use appropriate packaging materials, such as padded envelopes or small boxes, to protect your clothing items during transit. Ensure the packaging is secure and can withstand the shipping process.
Benefits of USPS First Class
Using USPS First Class for shipping clothing offers several advantages:
Affordable Rates: USPS First Class is known for its budget-friendly pricing, making it an excellent choice for small clothing shipments.
Quick Delivery: This service typically delivers within 1-3 business days, making it suitable for time-sensitive shipments.
Included Tracking: USPS includes basic tracking at no extra cost, allowing you and your customers to monitor the package's progress.
Tips for Savings
To maximize your savings when using USPS First Class, consider the following tips:
Online Label Printing: Print your shipping labels online through the USPS website or a shipping software platform. This can provide access to discounted postage rates compared to purchasing postage at the post office.
Flat Rate Envelopes: If your clothing items are bulkier but still meet the weight and size criteria, consider using USPS Flat Rate envelopes. These envelopes have a fixed price regardless of weight, offering potential savings for heavier shipments.
Package Consolidation: If you have multiple clothing items to ship, consolidate them into a single package whenever possible. This reduces the overall shipping cost compared to sending multiple individual packages.
Using USPS First Class for your clothing shipments is a budget-friendly choice, especially for lightweight items.
By adhering to package requirements and implementing cost-saving strategies, you can efficiently and affordably ship clothing to your customers or recipients.
FedEx Clothing Shipping
FedEx offers a range of shipping services that cater to the unique needs of shipping clothing items.
Whether you're a business sending out orders or an individual sending garments to friends or family, FedEx provides reliable options for getting your clothing where it needs to go.
Packaging Tips
Proper packaging is essential to ensure your clothing items reach their destination in excellent condition.
It's crucial to use appropriate boxes, choosing sturdy ones that can withstand the rigors of the shipping process.
Whenever possible, opt for new boxes to ensure structural integrity.
Additionally, securely seal all seams and edges of the box with packaging tape.
This helps prevent damage during transit and keeps the contents safe.
Benefits of FedEx Clothing Shipping
When you choose FedEx for shipping clothing, you gain access to several benefits:
Reliability: FedEx is known for its reliable delivery services, ensuring your clothing items reach their destination on time and in good condition.
Extensive Tracking: FedEx offers advanced tracking options, allowing you and your recipients to monitor the package's journey from pickup to delivery. This transparency enhances peace of mind.
Shipping Discounts: By signing up for a FedEx account, you can access discounted shipping rates. This is especially beneficial for businesses and regular shippers looking to save on shipping costs.
Tips for Savings
To save on your clothing shipments using FedEx, consider these strategies:
FedEx Account: Creating a FedEx account is a smart move if you plan to ship clothing items frequently. It grants you access to discounted rates, which can add up to significant savings over time.
FedEx One Rate: For predictable pricing on certain package sizes, consider using FedEx One Rate. This can be particularly beneficial for maintaining consistent shipping costs.
UPS Apparel Shipping
When it comes to shipping clothing items, UPS (United Parcel Service) offers a comprehensive range of services tailored to suit various clothing shipping needs.
Whether you're a business looking to dispatch clothing orders or an individual sending garments to friends and family, UPS provides solutions that can meet your requirements.
Packaging Guidelines
Proper packaging is a fundamental aspect to ensure your clothing items arrive at their destination in optimal condition.
Selecting appropriate packaging materials and techniques is crucial.
Consider using sturdy boxes that can withstand the rigors of the shipping process.
Opting for new boxes, when feasible, helps maintain structural integrity and enhances the protection of your items.
To ensure that your clothing items remain secure during transit, it's essential to securely seal all seams and edges of the box using packaging tape.
This precautionary step goes a long way in preventing damage during shipping and ensures that the contents remain well-protected.
Benefits of UPS Apparel Shipping
Utilizing UPS for clothing shipping presents several notable advantages.
First and foremost, UPS is renowned for its reliability in delivering packages.
This ensures that your clothing items reach their intended destination in a timely and dependable manner, enhancing customer satisfaction.
Additionally, UPS offers advanced tracking options, allowing both you and the recipients to monitor the package's journey from the moment of pickup to the final delivery.
This transparency fosters peace of mind and helps keep all parties informed about the shipment's progress.
Tips for Savings
To optimize your clothing shipments with UPS and reduce shipping costs, there are some strategies you can consider.
Small businesses can significantly benefit from enrolling in the UPS Small Business Program, which often provides access to shipping discounts.
These discounts can prove to be substantial cost savers, especially for businesses with frequent shipping needs.
Another cost-effective option to consider is UPS Ground.
This service offers reliable shipping within the United States and is often a more budget-friendly choice compared to express services, making it suitable for those looking to save on shipping expenses.
Wrap Up
Long story short, the cheapest way to ship clothing depends on several variables, including the weight and size of your clothing items, the distance to the destination, the urgency of delivery, and any special discounts.
It's essential to assess these factors and compare shipping rates and services from carriers like USPS, FedEx, and UPS to determine the most cost-effective option for your specific shipment.
Generally, USPS First Class can be economical for lightweight items, while FedEx and UPS Ground are suitable for larger or heavier shipments within the United States.
For international or expedited deliveries, other services may be more budget-friendly.
Related Posts:
Earn Everything… nearly!
Join Ipsos iSay, one of the few Faithful and Honest survey panels and earn prizes, gift cards and donations. Stack your points and redeem them: Simple! No hidden fees and completely free!