The Best Way to Become an Amazon Reviewer and Get Free Stuff
Updated on: by Amy Kennedy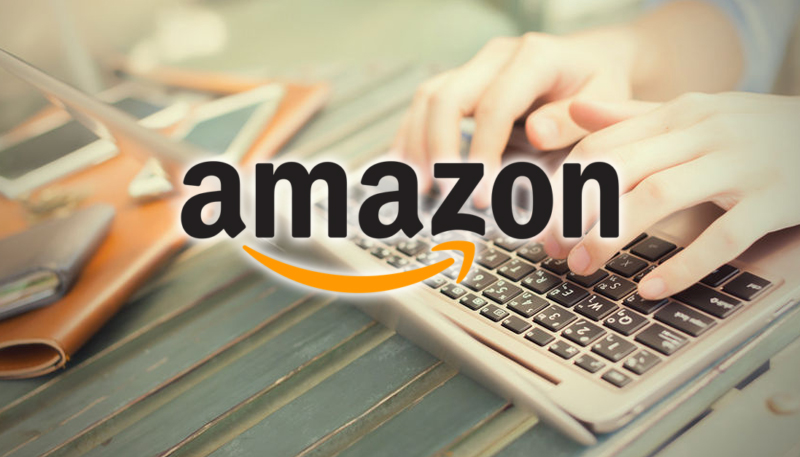 If you're anything like me, you absolutely love Amazon.
Need Easy Extra $350+/Month For Free?
I'm a Prime member because I order from Amazon at least once a week.
Groceries, cat food, clothing, crafts – you name it, Amazon has it! And, it's super convenient to use.
You just can't pass up ordering online from Amazon, whose prices on just about everything are some of the best around.
If you spend any time looking at product reviews, though, you've probably seen that some Amazon reviewers have a tag by their names that labels them as a Vine Voice Reviewer.
What does that mean?
Well, it means that they're a part of the Amazon Vine Program and they get FREE stuff from Amazon in exchange for reviews.
Now, if this sounds like an incredible opportunity, that's because it is!
I'm going to teach you all about the program and what you can do to grab a spot for yourself.
What is the Amazon Vine Program?
Amazon Vine is a program that gives the most trusted reviewers on Amazon a chance to score free stuff in exchange for their awesome reviews.
You've probably heard of bloggers getting free products that fit within the theme of their blogs.
Then, they'll write up an in-depth review about it for their blogs.
Companies partner with bloggers because they see them as influencers in that niche.
Amazon Vine is similar, only sellers want to partner with people who they see as influencers in the niche on Amazon.
Amazon Vine Reviewers will have a chance to get free products relating to categories they have demonstrated expertise in.
Moms, for example, may have opportunities to review baby gear and toys.
Need Easy Extra Cash?
Pinecone Research, a leading name in online survey panel honesty, absolutely guarantees $3 cash for every survey you complete!
Take advantage of their time limited New Membership drive and register NOW. Join today: 100% free!


Tech gurus will probably have opportunities to review things like computers, cameras, or external hard drives.
The point of the program is to help other Amazon members learn more about products by entrusting several reviews to some of the best Amazon reviewers.
How Are Products Selected for the Vine Program?
Companies and sellers can choose to have their products in the Vine Program.
To do so, they must pay a fee for the program and give away a certain number of their products for free.
In exchange, they get real, honest feedback from some of the most trusted members of the Amazon community.
Is There an Amazon Vine Program Sign Up Form?
Nope!
The only downside about this program is that you can't apply to become a member.
Instead, Amazon Vine is an invite-only program.
But, there's still some things you can do if you want to become one of the Amazon Vine Voices that the community trusts most!
How Can I Become a Member of the Program?
The biggest thing to remember when it comes to this program is review, review, review!
Amazon chooses its Vine Voice members based on their purchase and review history and how helpful and useful their reviews are.
So, just because you have thousands of reviews doesn't mean you'll automatically get into the program.
The key words are useful and helpful.
Amazon's FAQ about the program states:
"Vine Voices are selected based on several criteria, but primarily on the helpfulness of their reviews as judged by all other customers and by their demonstrated interest in the types of products that are featured in the program.
Customers who consistently write helpful reviews and develop a reputation for expertise in specific product categories are most likely to be invited into the program."
As you can see, writing reviews for a specific product category can help you score a spot.
But, more importantly, your reviews need to help others and provide useful feedback that can assist others in making a purchase decision.
Do I Have to Write Positive Reviews?
Absolutely not!
Amazon encourages its Vine reviewers to provide 100% honest feedback.
But, that feedback must be useful to both the customer and the manufacturer of the product.
In other words, you should always find ways to provide constructive criticism.
If, for example, there was something you didn't like about a lawnmower that you reviewed, you should give some suggestions as to how you would improve that feature.
And, there's usually at least one positive thing you can say about a product, so it's important to not focus on only negative things.
The more you help others, the better your chances of getting into the program, regardless of whether your reviews are positive or not.
Writing Stand-Out Amazon Reviews
What kind of reviews is Amazon looking for, exactly?
Basically, you need to have in-depth reviews of the products you purchase on Amazon.
You'll see a lot of one-line reviews, like "I really liked it" or "This coffee maker saves me time in the morning."
Those might help the overall rating of the products, but they won't necessarily help customers who are thinking of buying the products.
Earn Everything… nearly!
Join Opinion Outpost, one of the few faithful and honest survey panels and earn cash and gift cards for your opinion. Stack your points and redeem them: Simple! No hidden fees and completely free!


Instead, Amazon wants to see that you really spend a lot of time figuring out the product before reviewing it.
Some people get an item and review it that day before they really had time to use it.
Would you rather trust a review from someone who's spent 1 hour with the smartphone you want to buy or a review from someone who's used it consistently for 30 days?
I think the answer to that is easy!
Your best bet is to give yourself some time to become acquainted with the items you buy.
Then, you'll be able to paint a more accurate picture for prospective buyers when you go to write your review.
Be sure to write a few paragraphs. If you want to, you can create Pros and Cons sections along with your review to help organize your thoughts.
Add helpful points to your review, like:
Does the product look like the picture?
Did the item perform as stated?
Have you tried other similar products that you liked better? What were the main differences?
Did the product stop working after a certain period of time?
Is the product lighter/heavier than you thought?
What did you love?
What could be improved?
Spend time writing your thoughts and organizing them into a formatted review.
Remember that most people don't want to read huge paragraphs, so short sentences and paragraphs work best.
After you've written a review, double and triple-check for errors in grammar, spelling, and punctuation.
Consistently poor-written reviews with lots of mistakes will definitely not get you into the program.
If you notice a mistake after you've already submitted it, you can always edit your review, so don't stress about it too much.
That feature also comes in handy if you have something to add to your review after a couple of months of using the item.
What Constitutes a Review as 'Useful' or 'Helpful'?
Exactly what does Amazon mean when it says your reviews must be 'helpful'?
Look at some product reviews on Amazon.
You'll see a space below the customer review where it says Helpful or Not Helpful.
This is where other customers can upvote or downvote reviews based on how helpful they find them.
Guaranteed, the ones with the most detail and constructive feedback are the ones that most people will find helpful!
Amazon has its own algorithm and doesn't go into too much detail with the ranking process.
But, you can check out an overview of the ranking process here.
With every review you create, you'll have the chance for others to vote it as Helpful.
Obviously, you'll want to create the most helpful reviews with the most information for others to see it as helpful.
Before writing a review, check out the other ones on that product.
What did other people leave out that you can add into your review?
That's the kind of thing that can give you a stand-out review in a sea of so-so product reviews.
You might even make it into the Hall of Fame Reviewers list, which can definitely up your chances for getting into the Vine program.
Should I Add Photos or Videos?
There's not necessarily anything that Amazon states will help you get into the program other than leaving awesome reviews.
But, adding photos and videos to your reviews can certainly help them stand out.
Personally, I search for reviews that show pictures or videos of the item in use before I purchase it.
If I do that, I'm sure others do too! That means that your review may stand a better chance of being marked helpful.
So, yes, taking pictures of the product in use and leaving a quick video in your reviews could help your chances of getting an invite.
What Happens Once I'm Invited?
If you've made it to the Amazon Vine program, you'll receive an email about it with your invitation.
You'll want to make sure you read all information Amazon sends you about the program to make sure you adhere to its guidelines or you'll risk losing your spot.
I'd also recommend checking out Amazon's review guidelines, just to be sure you're following all the rules.
You can request two products at a time, but you must post your completed reviews before requesting any more.
Some lucky reviewers who rank at the top of the Vine community can get vendors to send them products for free, in addition to the free products they request.
Becoming a top reviewer is obviously a good goal to shoot for!
The Pros and Cons
Becoming an Amazon reviewer to get free or discounted products can seem like an enticing prospect. However, like all activities, it comes with its own set of pros and cons.
Pros
Free or Discounted Products: The most apparent benefit is that you get products for free or at a highly reduced cost. This can range from electronics, clothing, beauty products, and more, depending on the company's needs for reviews.
Variety of Products: You can get to try out a wide variety of products that you might not have considered buying otherwise. This can be an exciting way to discover new brands or items.
Improving Writing Skills: Writing product reviews frequently can help improve your writing and critical thinking skills. It can also be a fun hobby if you enjoy writing and sharing your opinions.
Cons
Time-Consuming: Writing thoughtful and detailed reviews takes time. You need to test the product, write a review, and sometimes take and upload photos. If you're busy, this might not be the best use of your time.
Ethical Considerations: There may be ethical concerns around writing reviews for products you get for free or at a discount. Some people might feel obligated to write a positive review even if they don't love the product. Additionally, your reviews may mislead other consumers if they're not an accurate reflection of the product's quality.
Negative Impact on Credit Card: If you're involved in programs where you have to purchase the product first before getting a refund, there is a risk of the seller not refunding you. This could lead to unnecessary credit card charges.
Not All Products are High Quality: You may end up with low-quality or useless products that are not of interest to you. Not all companies looking for reviews are offering high-quality items.
Conclusion: Everything You Need to Know About How to Become an Amazon Reviewer
The Amazon Vine program is one that many people want to join, but only a select few in the community get a chance to.
The truth is that it's somewhat difficult to get into the program.
You have to have consistently exceptional reviews full of helpful information to be considered.
And, many of the Vine members have been members for years, making it more difficult for others to snatch up the open spots.
Still, it's a worthwhile goal to have.
Once you're in, you'll have access to tons of great free products in the categories you love most.
Are you an Amazon Vine Reviewer?
Or, have you been trying to get into the program?
Let us know your thoughts in a comment below!
Related Posts:
Earn Everything… nearly!
Join Ipsos iSay, one of the few Faithful and Honest survey panels and earn prizes, gift cards and donations. Stack your points and redeem them: Simple! No hidden fees and completely free!