20 Christmas Promotions To Be On The Lookout For
Updated on: by Amy Kennedy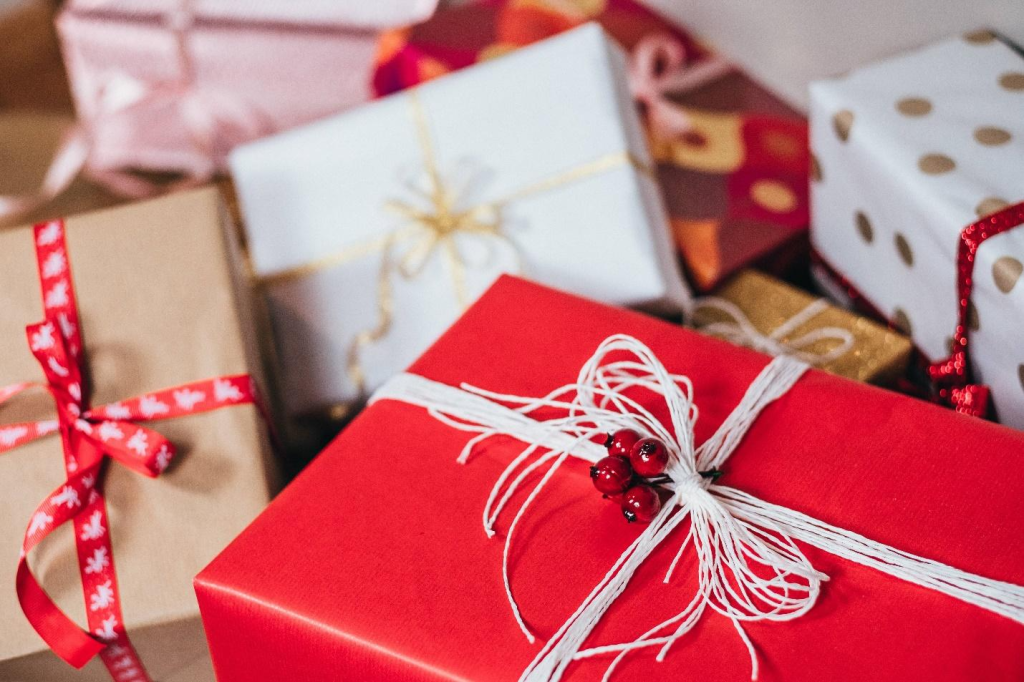 Imagine finding the perfect gift for your loved ones at a fraction of the price or stumbling upon a remarkable deal that allows you to treat yourself to something you've always wanted.
Need Easy Extra $350+/Month For Free?
With Christmas promotions, the possibilities are endless, and the excitement of stumbling upon hidden gems or discovering incredible bargains adds an extra layer of thrill to the holiday season.
Retailers, both online and offline, spare no effort in creating captivating promotions to entice shoppers like you.
It's their way of spreading cheer and gratitude during this season of giving.
Christmas Promotions to Be on the Lookout For
Doorbuster Sales
Get ready to brave the crowds and lines during the holiday season for some incredible doorbuster sales.
These promotions typically involve retailers offering deeply discounted prices on limited quantities of popular products.
They are often available for a short period, usually during specific hours or on a specific day.
Keep an eye out for stores like Amazon, eBay, and Walmart, as they often participate in doorbuster sales, offering amazing deals on electronics, toys, and more.
Buy One, Get One Free (BOGO) Deals
Who doesn't love a good BOGO deal?
Look out for promotions where you can buy one item and get another for free.
These offers are great for maximizing your shopping budget or finding a special treat for yourself while still checking off items from your gift list.
Many retailers, including clothing stores, beauty brands, and even restaurants, offer BOGO deals during the holiday season.
Flash Sales with Limited-Time Offers
Prepare for excitement and spontaneity with flash sales that bring irresistible discounts and limited-time offers.
These promotions pop up unexpectedly, creating a sense of urgency and encouraging you to make quick purchasing decisions.
Retailers like Best Buy and Target often host flash sales during the holiday season, offering fantastic deals on electronics, home appliances, and more.
Keep an eye on their websites and subscribe to their newsletters for notifications about these fleeting opportunities to snag incredible bargains.
Need Easy Extra Cash?
Pinecone Research, a leading name in online survey panel honesty, absolutely guarantees $3 cash for every survey you complete!
Take advantage of their time limited New Membership drive and register NOW. Join today: 100% free!


Free Shipping on All Orders
Enjoy the convenience of online shopping without the added cost of shipping fees.
Look out for retailers like ASOS and Zappos that offer free shipping on all orders during the holiday season.
Whether you're purchasing clothing, shoes, or accessories, take advantage of this promotion to save some extra cash and have your gifts delivered right to your doorstep without any additional charges.
Gift with Purchase Promotions
'Tis the season for delightful surprises! Gift with purchase promotions are a wonderful way to receive an extra treat while shopping for your loved ones.
Keep an eye out for retailers like Sephora and Ulta that often offer free deluxe samples, beauty sets, or other exclusive gifts when you spend a certain amount.
These promotions allow you to not only find the perfect presents but also receive a little something special for yourself.
Holiday Coupons and Discount Codes
Unwrap the joy of savings with holiday coupons and discount codes.
During the festive season, retailers across various industries release special coupon codes that provide additional discounts on your purchases.
Websites like RetailMeNot and Coupons.com aggregate these codes.
This makes it easy to find and apply them during checkout, whether you're shopping at popular stores like Macy's or Kohl's.
Loyalty Program Rewards and Bonuses
If you're a member of loyalty programs, the holiday season is the perfect time to reap the rewards.
Retailers like Starbucks, Target, and Amazon offer exclusive promotions, such as bonus points, cashback rewards, or even early access to sales events, to their loyal customers.
Make sure to check your inbox or the retailer's website for holiday-specific bonuses, allowing you to make the most of your loyalty program membership.
Clearance Sales on Seasonal Merchandise
As the holiday season draws to a close, retailers often offer clearance sales on seasonal merchandise.
This is an excellent opportunity to find steep discounts on holiday decorations, winter apparel, and other seasonal items.
Stores like Bed Bath & Beyond and Home Depot are known for their post-holiday clearance sales, where you can find great deals to stock up on essentials for the next holiday season.
Exclusive Online-Only Deals
Unlock a world of exclusive deals by shopping online during the holiday season.
Many retailers, including Walmart and Best Buy, offer online-only promotions that can't be found in their physical stores.
These deals often include significant discounts on popular items like electronics, home appliances, and toys.
By taking advantage of these exclusive online deals, you can enjoy the convenience of shopping from home while snagging amazing savings.
Price Match Guarantees
Ensure you're getting the best price possible by keeping an eye out for price match guarantees.
Retailers like Target and Best Buy often offer price match policies during the holiday season, allowing you to get the lowest price available on a product.
If you find an identical item at a lower price from a competitor, these retailers will match that price.
This ensures that you don't have to spend time hunting for the best deal. Take advantage of this promotion to save money and simplify your shopping experience.
Limited Edition Holiday Collections
Indulge in the magic of the season with limited edition holiday collections.
Many beauty brands, such as MAC Cosmetics and Too Faced, release special holiday-themed makeup sets and gift sets during this time.
These collections often feature exclusive shades, packaging, and bundled products that are perfect for gifting or adding a touch of festive flair to your own beauty routine.
Keep an eye on your favorite beauty brands' websites or social media accounts to be the first to know about their enchanting holiday collections.
Gift Card Bonus Offers
Give the gift of choice while receiving a little extra in return with gift card bonus offers.
Earn Everything… nearly!
Join Opinion Outpost, one of the few faithful and honest survey panels and earn cash and gift cards for your opinion. Stack your points and redeem them: Simple! No hidden fees and completely free!


Many retailers, such as Amazon, Target, and Best Buy, offer promotions where you can purchase a gift card for a certain amount and receive a bonus gift card or additional store credit for free.
These promotions are a great way to stretch your holiday budget and allow the recipients to pick out something they truly desire.
Online Auctions or Bidding Sales
If you enjoy the thrill of bidding and snagging unique items, online auctions or bidding sales during the holiday season are worth exploring.
Websites like eBay host special holiday-themed auctions where you can find one-of-a-kind gifts, collectibles, and rare finds.
From vintage toys to autographed memorabilia, these auctions offer an opportunity to find something truly special for the people on your gift list who appreciate unique and hard-to-find items.
Festive Giveaways and Contests
Spread holiday cheer by participating in festive giveaways and contests organized by various brands and retailers.
During the holiday season, many companies, including Samsung and Coca-Cola, run contests and sweepstakes where you can enter for a chance to win exciting prizes, such as electronics, vacations, or gift cards.
Follow your favorite brands on social media and visit their websites to stay updated on the latest giveaways.
This gives you a chance to win something special to brighten up your holidays.
"Spend and Save" Promotions
Maximize your savings by taking advantage of "spend and save" promotions.
Many retailers offer tiered discounts based on your total purchase amount.
For example, Gap might offer $25 off on a $100 purchase or $50 off on a $200 purchase.
These promotions encourage you to shop more to unlock greater savings.
Keep an eye on your favorite retailers' websites and newsletters for these promotions.
They allow you to make the most of your holiday shopping and save money in the process.
Early Bird Specials
Be an early bird and catch the worm with early bird specials.
Some retailers offer special discounts or incentives for shoppers who start their holiday shopping early.
This could include discounts on specific products or early access to sales events before they are open to the general public.
Keep an eye out for retailers like Kohl's and Macy's that often announce early bird specials to entice eager shoppers to start crossing items off their holiday gift lists.
Social Media Exclusive Offers
Engage with your favorite brands on social media to unlock exclusive offers and discounts.
Many retailers, such as Nike, Adidas, and The Body Shop, share special promo codes or limited-time offers exclusively through their social media channels.
By following these brands on platforms like Instagram, Facebook, and Twitter, you can stay up to date with their latest promotions and score unique deals that may not be available elsewhere.
Subscription Box Specials
Subscription boxes make for a fun and unique gift idea, and during the holiday season, many companies offer special promotions on their subscription services.
Whether it's beauty, fitness, books, or snacks, you can find subscription box services like Birchbox, FabFitFun, and Book of the Month offering limited-time discounts, bonus items, or extended subscription periods.
These promotions allow you to give the gift of surprise and delight throughout the year.
Cashback Rewards Programs
Make your holiday spending even more rewarding by participating in cashback rewards programs.
Websites and apps like Rakuten (formerly Ebates) and Ibotta offer cashback on purchases made through their platform.
Simply sign up, browse through their partner retailers, make your purchase, and earn cashback on eligible items.
With these programs, you can earn money while doing your holiday shopping.
This provides a little extra boost to your budget or allowing you to splurge on something special.
Price Drop Refunds
Ever made a purchase only to find the price dropped shortly after?
Some credit cards and apps offer price drop refund services that can help you get back the difference.
For example, Paribus monitors your online purchases and helps you get a refund if the price drops within a specified period.
Check if your credit card or favorite shopping apps offer this feature, as it can potentially save you money if you find a better price on an item you recently purchased.
Other Christmas Promotions
Exclusive Collaborations and Limited Edition Items
Brands often collaborate with popular designers, celebrities, or artists to create exclusive collections or limited edition items during the holiday season.
These collaborations offer unique and highly sought-after products that make for extraordinary gifts.
Keep an eye on retailers like H&M, Target, and Sephora that frequently feature exclusive collaborations.
They allow you to surprise your loved ones with something truly special and memorable.
Mystery Offers or Grab Bags
Add an element of surprise to your holiday shopping with mystery offers or grab bags.
Retailers like Sephora and Lush occasionally release mystery offers or grab bags filled with a variety of products.
These promotions allow you to discover new items or enjoy a curated selection of goodies at a discounted price.
If you enjoy surprises or want to try out different products, keep an eye out for these exciting holiday promotions.
Charity-Based Promotions
Spread goodwill and make a difference by supporting charity-based promotions during the holiday season.
Many companies partner with charitable organizations and donate a portion of their sales to worthy causes.
Look out for retailers that offer promotions like "buy one, give one" or "percentage of proceeds donated."
By participating in these promotions, you can shop with a purpose and contribute to making the holiday season brighter for those in need.
Personalized and Customizable Gifts
Make your gifts extra special by opting for personalized or customizable items.
Many retailers, such as Shutterfly and Etsy, offer a wide range of customizable products.
This includes photo albums, engraved jewelry, and monogrammed accessories.
These gifts add a personal touch and show your loved ones that you put thought and effort into finding something truly unique for them.
Wrap Up
The holiday season is a time of joy, giving, and celebration.
With these Christmas promotions, you can make your shopping experience more rewarding and enjoyable.
Take advantage of online sales, early bird specials, and social media exclusives to score great deals and savings.
Keep an eye out for limited edition holiday collections, gift card bonus offers, and online auctions to find unique and special gifts.
Participate in festive giveaways, explore subscription box specials, and make the most of cashback rewards programs to add extra excitement and value to your holiday shopping.
Related Posts:
Earn Everything… nearly!
Join Ipsos iSay, one of the few Faithful and Honest survey panels and earn prizes, gift cards and donations. Stack your points and redeem them: Simple! No hidden fees and completely free!