Getting Free Designer Clothes for Instagram Promotions
Updated on: by Amy Kennedy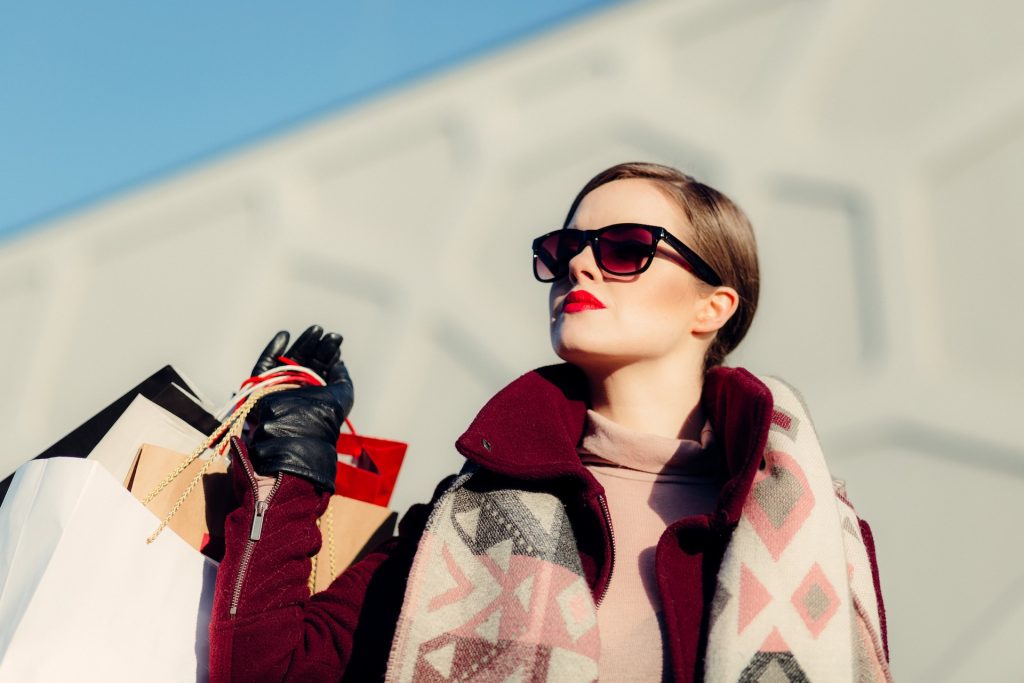 In the world of social media and influencer marketing, getting free designer clothes for Instagram promotions has become a coveted opportunity.
Need Easy Extra $350+/Month For Free?
As Instagram continues to dominate the fashion industry, brands are keen to collaborate with influencers and users to reach their target audience effectively.
In this blog, we will explore the steps to build a strong Instagram presence, identify collaboration opportunities, nurture relationships with brands, and address ethical considerations for successful and authentic promotions.
1. Find Your Niche and Build a Dedicated Following
Discover Your Unique Fashion Niche
Determining your unique niche in the fashion world is the first step towards becoming a successful influencer. Explore different styles, aesthetics, and fashion trends to identify the area that aligns with your personal interests and expertise.
Whether you have a penchant for high-end luxury fashion or have a passion for sustainable and ethical clothing, choosing a niche will give your content a distinct identity and attract like-minded followers.
The Power of a Dedicated Following
Brands are more inclined to collaborate with influencers who have a dedicated and engaged following. When you have a loyal audience that genuinely appreciates your content, it creates an authentic connection with your followers.
This sense of trust and loyalty will make you an attractive partner for designer brands looking to promote their products through influencers.
2. Create High-Quality and Visually Appealing Content
Showcase Your Creativity and Photography Skills
To attract designer brands, it's essential to showcase your creativity and photography skills through your content. Invest in a good camera or use professional photo editing tools to enhance the visual appeal of your posts.
Experiment with different angles, lighting, and compositions to create stunning and eye-catching images that captivate your audience.
Consistency is Key
Consistency in content creation is vital for building a strong brand identity. Develop a cohesive and recognizable aesthetic for your feed.
This doesn't mean every post should look identical, but there should be a sense of visual harmony that ties your content together. A consistent aesthetic will make your profile more visually appealing and leave a lasting impression on your followers.
Storytelling through Captions
Captions are an excellent opportunity to connect with your audience on a deeper level. Use your captions to tell stories, share personal experiences, and provide valuable insights into the fashion world.
Engaging captions can spark conversations and encourage your followers to interact with your content.
3. Engage with Designer Brands on Social Media
Actively Follow and Engage with Brands
Start by following designer brands on their social media platforms. Like and comment on their posts to show your genuine interest in their products and brand philosophy.
Engaging with brands can put you on their radar and increase the likelihood of being noticed for potential collaborations.
Tag and Mention Brands in Your Posts
When featuring designer clothes in your posts, make sure to tag and mention the brands responsible for the outfits. This increases the chance of the brand seeing your content and potentially reposting or engaging with your post.
Need Easy Extra Cash?
Pinecone Research, a leading name in online survey panel honesty, absolutely guarantees $3 cash for every survey you complete!
Take advantage of their time limited New Membership drive and register NOW. Join today: 100% free!


Tagging and mentioning brands can also demonstrate your enthusiasm for their products and willingness to promote them.
4. Participate in Fashion Events and Collaborations
Attend Fashion Events and Trade Shows
Fashion events and trade shows provide excellent networking opportunities. Attend industry events, fashion weeks, and pop-up shops where designer brands showcase their latest collections.
Networking in person allows you to make valuable connections with brand representatives and fellow influencers.
Collaborate with Brands for Campaigns
Participate in influencer campaigns run by designer brands. Many brands collaborate with influencers for product launches, seasonal campaigns, or special events.
Joining such campaigns not only provides exposure but also showcases your content creation skills to brands seeking influencers for future promotions.
Here are some top fashion events to look out for
5. Reach Out to Brands with a Professional Pitch
Craft a Compelling Pitch
When reaching out to designer brands, craft a professional and personalized pitch. Introduce yourself as an influencer, highlight your niche, and explain why your audience would be a perfect fit for the brand's products.
Include links to your best content and metrics demonstrating your engagement and reach.
Utilize Email or Direct Messages
Contact brands via email or direct messages on social media platforms. Keep your pitch concise, showcasing your uniqueness as an influencer and expressing your interest in collaborating with the brand.
Being proactive in reaching out to brands can lead to fruitful partnerships.
6. Collaborate with Influencer Networks and Agencies
Join Influencer Networks
Join influencer networks and agencies that connect influencers with brands for promotional opportunities. These platforms act as mediators, matching influencers with brands seeking collaborations.
Being part of such networks expands your exposure to potential brand partnerships.
7. Host Giveaways and Contests
Organize Giveaways and Contests
Hosting giveaways and contests in partnership with designer brands can attract new followers and increase engagement on your account. Brands often sponsor these giveaways, and participation can lead to greater visibility and recognition within the fashion influencer community.
Engage Your Audience
Encourage your followers to participate in giveaways and contests by following the brand's page, tagging friends, and sharing the post. The excitement generated by giveaways can enhance brand visibility and foster a positive perception of your influencer profile.
8. Leverage Your Audience's Feedback
Pay Attention to Audience Preferences
Listen to your audience's feedback and preferences. Take note of the designer brands and products they express interest in.
This information can be valuable when approaching brands for potential collaborations, as you can demonstrate a genuine connection with your audience's preferences.
Conduct Polls and Surveys
Use features like Instagram Polls or create survey questions in your Stories to actively involve your audience in decision-making. This not only increases engagement but also helps you understand your audience's tastes and preferences better.
9. Offer Value to Brands Through Authenticity
Align with Brand Values
Choose to collaborate with designer brands that align with your personal brand and values. Demonstrating a genuine passion for the brands you promote establishes you as an authentic influencer.
Brands value influencers who can authentically represent their products and ethos.
Showcase Brand Integration
When promoting designer clothes, showcase the brand's products in a way that seamlessly integrates with your personal style.
Demonstrating how the brand's clothing enhances your overall look and aesthetic adds credibility to your promotion and makes the collaboration more appealing to brands.
10. Follow FTC Guidelines and Disclose Sponsorships
Prioritize Transparency
Adhere to FTC guidelines on disclosure and transparency. Clearly indicate sponsored posts and brand partnerships, ensuring your audience is aware of any commercial relationships.
Transparency builds trust with your followers and fosters credibility with brands.
Use #Ad or #Sponsored
Use the hashtags #Ad or #Sponsored on your promotional posts to indicate that they are sponsored content. These hashtags are recognized by consumers and brands as a sign of proper disclosure, aligning with FTC guidelines.
11. Collaborate with Local Boutiques and Designers
Support Local Fashion Businesses
Collaborating with local boutiques and emerging designers can be mutually beneficial. Local businesses often seek partnerships with influencers to gain exposure within their community and beyond.
Showcase their unique designs on your Instagram feed, and they may provide you with free designer clothes to wear and promote, strengthening your relationship with the local fashion scene.
Curate Exclusive Looks with Local Designs
Create exclusive and visually captivating looks featuring the designs from local boutiques and designers. Share the stories behind the brands and the inspiration behind each outfit.
Your authenticity and support for local talent will resonate with your audience and showcase your influence as a trendsetter.
12. Enter Fashion Contests and Competitions
Showcase Your Creative Styling
Fashion contests and competitions provide a platform to exhibit your creative styling skills. Participate in these contests, curate innovative and eye-catching outfits, and use your Instagram platform to showcase your contest entries.
Earn Everything… nearly!
Join Opinion Outpost, one of the few faithful and honest survey panels and earn cash and gift cards for your opinion. Stack your points and redeem them: Simple! No hidden fees and completely free!


Winning or even being a finalist can earn you recognition and free designer clothes from the brands or organizers.
Leverage Contest-Specific Hashtags
When participating in fashion contests, use contest-specific hashtags to ensure your entries are visible to the organizers and their audience.
Engaging with the contest community and other participants can increase your chances of being noticed, and it may lead to additional collaborations and opportunities.
13. Attend Fashion Events and Press Days
Network with Industry Professionals
Attending fashion events and press days allows you to network with brand representatives and designers in person. Establishing meaningful connections can lead to receiving free designer clothes for promotional purposes.
Express your genuine interest in collaborating with the brands you admire and demonstrate how your Instagram presence can benefit their marketing strategies.
Obtain Exclusive Fashion Previews
Fashion events and press days often offer exclusive previews of upcoming collections. Use this opportunity to gain early access to designer clothes, and share sneak peeks on your Instagram feed.
Brands will appreciate your enthusiasm, and this exclusivity can generate excitement among your followers.
14. Join Fashion Affiliate Programs
Monetize Your Promotions
By joining fashion affiliate programs, you can monetize your Instagram promotions while potentially receiving free designer clothes. Promote products using your unique affiliate links, and earn commissions when your followers make purchases.
Some affiliate programs also offer influencers free clothing as incentives for successful referrals.
Curate Lookbooks with Affiliate Products
Create lookbooks featuring clothing from the affiliate programs you join. Showcase how the designs can be styled in various ways, and include your affiliate links in the captions.
This approach not only promotes the brands effectively but also increases the likelihood of receiving complimentary pieces to feature in future promotions.
Companies Offering Free Designer Clothes for Instagram Promotions
As an aspiring fashion influencer, here are some top companies that provide the opportunity to receive free designer clothes for Instagram promotions, allowing you to express your individual style and connect with a wider audience:
Revolve is a renowned fashion retailer that frequently collaborates with influencers for Instagram promotions. They offer free designer clothes to influencers who can stylishly showcase their products to their audience.
Fashion Nova is popular for its trendy and affordable clothing. They often collaborate with influencers to promote their latest collections and provide free clothes to influencers who can generate buzz around their products.
ASOS, a global fashion retailer, partners with influencers for promotional campaigns. They offer free designer clothes to influencers with a significant following and a passion for fashion.
Boohoo is known for its fast-fashion offerings and frequently collaborates with influencers to reach a wider audience. They provide free clothes to influencers who can create eye-catching content featuring their products.
PrettyLittleThing, a trendy fashion brand, often partners with influencers for sponsored posts and giveaways. They offer free designer clothes to influencers who can drive engagement and attract new customers.
Zaful, an online fashion retailer, collaborates with influencers to promote their diverse range of clothing. They provide free clothes to influencers who can showcase Zaful's products in a creative and appealing way.
Shein is a popular destination for budget-friendly fashion. They frequently partner with influencers and offer free designer clothes to those who can create compelling content highlighting their products.
Nasty Gal, a women's fashion brand, often works with influencers for marketing campaigns. They offer free clothes to influencers with a strong aesthetic sense and a sizable following on Instagram.
BoohooMAN, the men's division of Boohoo, collaborates with male influencers for promotional activities. They provide free designer clothes to influencers who can effectively showcase their men's fashion collection.
Missguided partners with influencers for sponsored content and collaborations. They offer free clothes to influencers who can authentically represent their brand and appeal to their target audience on Instagram.
Conclusion
Embracing Instagram promotions for designer clothes can be a rewarding journey for aspiring influencers.
By building a strong Instagram presence, connecting with designer brands, nurturing relationships, and maintaining ethical transparency, you can unlock opportunities to receive free designer clothes while creating authentic and impactful content that resonates with your audience.
Remember, credibility and honesty are paramount to building a successful career as an influencer.
Related Posts:
Earn Everything… nearly!
Join Ipsos iSay, one of the few Faithful and Honest survey panels and earn prizes, gift cards and donations. Stack your points and redeem them: Simple! No hidden fees and completely free!