14 Free Financial Empowerment Apps You Should Try
Updated on: by Amy Kennedy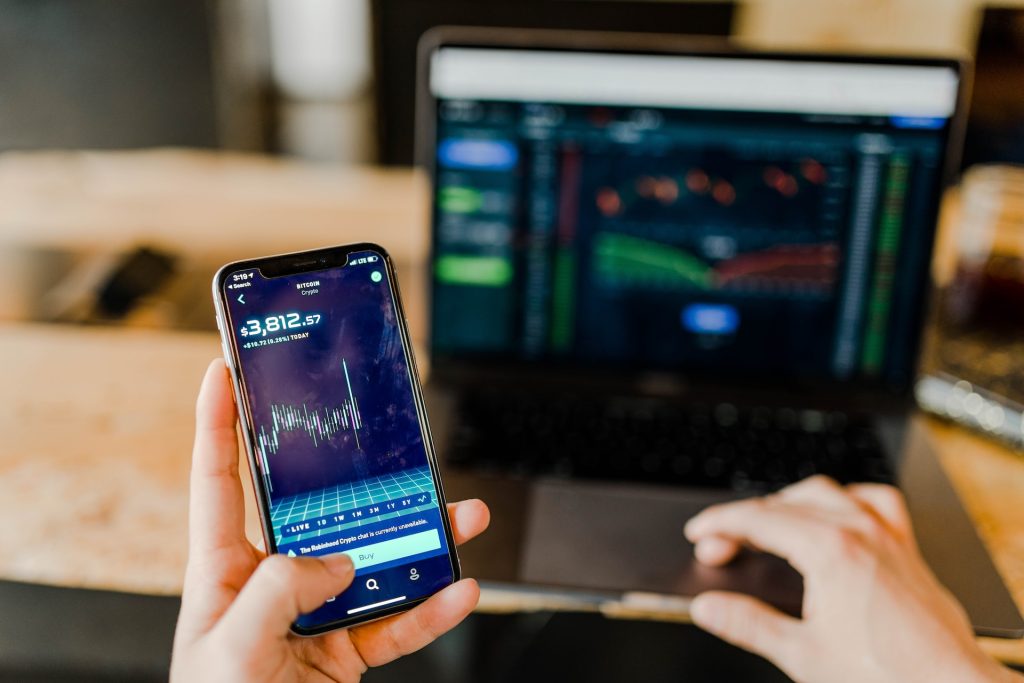 Today's digital era ensures managing finances effectively is more accessible than ever before.
Need Easy Extra $350+/Month For Free?
Financial empowerment apps have revolutionized how people approach saving, investing, and budgeting.
With a simple tap on a smartphone, individuals can gain insights into their financial health and make informed decisions.
For those keen on mastering their monetary goals, here's a list of 14 free financial empowerment apps worth exploring.
Overview of the App
Mint is a versatile financial tool that offers budgeting, bill tracking, and credit score monitoring. It seamlessly aggregates all your financial accounts into one platform, providing a holistic view of your finances.
Key Features
Mint's key attractions are its automated budgeting tools and real-time credit score updates. With automatic categorization of expenses, it's easy for users to see where their money is going at a glance.
How It Empowers Users
By giving a comprehensive overview of one's finances, Mint helps users identify spending habits, manage debts, and work towards financial goals more efficiently.
Ease of Use
Its user-friendly interface and customizable alerts ensure that users are always updated on any unusual spending or upcoming bills, making financial management smoother.
Overview of the App
YNAB operates on a philosophy that every dollar has a job. It emphasizes planning for the month ahead and adjusting as needed, giving users more proactive control over their finances.
Key Features
YNAB stands out with its rule-based budgeting system. These rules guide users in giving every dollar a purpose, embracing unexpected expenses, and rolling with the punches when overspending happens.
How It Empowers Users
YNAB is not just an app—it's a methodology. Through teaching users to live within their means and prioritize their spending, it fosters a proactive approach to personal finance.
Ease of Use
The app offers a streamlined interface with easy-to-follow guides and tutorials, ensuring users can make the most of its features.
Overview of the App
PocketGuard helps users "guard" their pockets by keeping track of their spending and offering insights into where they can save.
Key Features
PocketGuard automatically sorts purchases, bills, and subscriptions, offering insights into recurring payments and potential savings.
How It Empowers Users
By pinpointing where money leaks might be occurring, PocketGuard assists users in optimizing their spending habits and finding opportunities to save.
Ease of Use
Its intuitive "In My Pocket" feature calculates daily disposable income, ensuring users can make informed spending decisions at a glance.
Need Easy Extra Cash?
Pinecone Research, a leading name in online survey panel honesty, absolutely guarantees $3 cash for every survey you complete!
Take advantage of their time limited New Membership drive and register NOW. Join today: 100% free!


Overview of the App
Acorns is a micro-investing platform that rounds up your spare change from daily purchases and invests it in a diversified portfolio, turning small amounts into potential long-term savings.
Key Features
Its round-up feature is Acorns' standout offering. Through linking your bank account, it automatically rounds up purchases to the nearest dollar and invests the difference in a range of exchange-traded funds.
How It Empowers Users
Acorns is perfect for newcomers to investing. The app removes the complexity of investment decisions and makes it easier for individuals to start their investment journey, even with minimal funds.
Ease of Use
With a beginner-friendly interface, Acorns simplifies investment terminology and offers educational content, allowing users to learn as they invest.
Overview of the App
Credit Karma offers free credit scores, reports, and monitoring, helping users understand and improve their credit standing. It also provides personalized financial product recommendations based on your credit profile.
Key Features
The app provides updated credit scores from two major credit bureaus and explains the factors affecting the score. It also monitors your credit for any suspicious activity, offering an added layer of protection.
How It Empowers Users
Demystifying credit scores and reports, Credit Karma empowers users to take control of their credit health, making informed decisions and improving financial prospects.
Ease of Use
Credit Karma's clear visuals and detailed breakdowns make navigating the world of credit scores straightforward and informative.
Overview of the App
Robinhood is a commission-free trading app that allows users to invest in stocks, ETFs, options, and cryptocurrencies without the traditional brokerage fees.
Key Features
Offering commission-free trades is Robinhood's primary draw. It democratizes finance for all, allowing even those with limited capital to begin investing.
How It Empowers Users
Through removing financial barriers, Robinhood provides an accessible platform for those wanting to start their investing journey, broadening the investment community.
Ease of Use
Its sleek interface and real-time market data make it appealing to both novices and experienced traders. Robinhood also offers educational resources to boost users' financial knowledge.
Overview of the App
Chime is an online-only financial platform that offers fee-free banking services. It's geared towards those looking for an alternative to traditional banks.
Key Features
Chime stands out with no hidden fees, early direct deposit options, and automated saving features. It also provides users with a Chime Visa® Debit Card.
How It Empowers Users
Chime promotes healthy financial habits by automating savings and offering real-time transaction alerts, ensuring users are always in the know about their financial status.
Ease of Use
With a user-centric design and a simple setup process, Chime ensures a seamless banking experience for its users.
Overview of the App
Digit automates savings by analyzing your spending habits and intelligently transferring optimal amounts from your checking to your savings. This ensures users save money without having to manually manage the process.
Key Features
Digit's smart algorithms monitor your income and expenditure, determining the best amounts to save without risking an overdraft. An added feature guarantees no overdrafts, ensuring user trust.
How It Empowers Users
Users benefit from the app's automation, saving money without the regular manual transfers. Over time, Digit can help build a significant nest egg or emergency fund.
Ease of Use
Digit offers a user-friendly platform. Regular updates about savings progress keep users informed, and accessing saved funds is quick and straightforward.
Overview of the App
Honeydue is a unique couples' finance app. It facilitates budgeting, sets bill reminders, and tracks expenses, ensuring couples can effectively manage their finances collaboratively.
Key Features
Couples can view both shared and individual account balances, jointly track expenses, and even add comments on specific transactions. It's designed to promote transparency in financial communication between partners.
How It Empowers Users
Clear financial communication is vital in relationships. Honeydue reduces potential financial disputes, helping couples align on financial goals and spending habits.
Ease of Use
Designed for joint access, Honeydue offers a shared interface that promotes collaboration, making it easy for partners to understand and manage their shared finances.
Overview of the App
Wally provides users with a holistic view of their financial status, complete with tools to monitor income, expenses, and set and achieve savings targets.
Key Features
Wally aggregates data from various financial accounts, helping users to both set and track financial goals. It offers insights into spending habits, allowing for more informed financial planning.
How It Empowers Users
Wally centralizes financial data, enabling users to get a comprehensive perspective on their finances. With clearer insights, users can make better-informed decisions and prepare for any financial contingencies.
Ease of Use
Wally offers an intuitive interface, complete with visual data representation, ensuring users can easily understand and navigate their financial data.
Overview of the App
Personal Capital offers more than just budgeting tools; it provides comprehensive wealth management services. Users can track investments and get a panoramic view of their financial life.
Earn Everything… nearly!
Join Opinion Outpost, one of the few faithful and honest survey panels and earn cash and gift cards for your opinion. Stack your points and redeem them: Simple! No hidden fees and completely free!


Key Features
Personal Capital's features extend beyond standard budgeting tools, with offerings like a retirement planner and investment checkup tool. It offers users insights into their investment strategies and guidance on optimization.
How It Empowers Users
By combining investment tracking with everyday financial management tools, Personal Capital offers a platform for users to not only monitor spending but also actively grow their wealth.
Ease of Use
Despite its extensive feature set, Personal Capital maintains a user-friendly design, simplifying complex financial data into understandable metrics and insights.
Overview of the App
Toshl Finance is a playful yet serious budgeting and expense-tracking app. Designed with a touch of humor, it brings a bit of lightness to the often stressful financial management tasks.
Key Features
The app provides a clear visualization of income and expenses through engaging graphics. It supports various currencies, making it suitable for users who travel or manage international transactions.
How It Empowers Users
Toshl Finance encourages users to engage with their financial habits daily. Its fun, user-friendly design makes the often-tedious task of budgeting and tracking expenses more enjoyable, leading to more consistent financial management.
Ease of Use
Toshl has a straightforward and intuitive user interface. With added humor and engaging visuals, it becomes more of a daily companion than just a financial app.
Overview of the App
Created by personal finance guru Dave Ramsey, EveryDollar is built on his principles of zero-based budgeting. Every dollar earned has a designated purpose, ensuring effective allocation of all income.
Key Features
EveryDollar allows users to create monthly budget plans quickly. It also tracks spending against the budget in real-time, ensuring users always have a clear picture of their financial standing.
How It Empowers Users
The methodology behind EveryDollar teaches users to be intentional with their finances. Giving every dollar a job, it encourages thoughtful spending, discourages wasteful habits, and emphasizes the importance of saving.
Ease of Use
With a clean and easy-to-navigate interface, EveryDollar streamlines the budgeting process, making it more approachable even for those new to personal finance.
Overview of the App
Albert operates as a personal financial assistant. Through analyzing your finances, Albert makes automated savings recommendations, identifies unnecessary subscriptions, and even provides instant cash advances if needed.
Key Features
Albert's Genius feature offers financial advice, helping users navigate various aspects of their finances. It can also negotiate lower bills on the user's behalf, looking for ways to save them money.
How It Empowers Users
Albert takes on a proactive role in managing finances. By identifying and implementing saving opportunities, it ensures users maximize their financial potential without the stress of manual oversight.
Ease of Use
Albert offers a simple interface with user guidance. By automating many financial tasks, it ensures users get the best financial outcome with minimal manual intervention.
How to Choose Free Financial Empowerment Apps
1. Determine Your Primary Financial Need
Before diving into the world of financial apps, identify what your primary financial goal or need is. Whether it's budgeting, investing, credit monitoring, or debt management, having a clear objective will help you select the most suitable app.
Understanding your primary financial need will also prevent you from being overwhelmed by the myriad of options available.
2. Check for User Reviews and Ratings
Always consider what other users are saying about the app. Ratings and reviews can give you an insight into the app's reliability, user-friendliness, and effectiveness.
An app with numerous positive reviews and high ratings is likely to be trustworthy and efficient in meeting its users' financial needs.
3. Ensure Data Security and Privacy
Your financial information is sensitive, and its security should be a top priority. Check the app's data encryption features and privacy policies.
Ensure that the app has stringent security measures in place to prevent data breaches. Reading the app's terms and conditions can also provide clarity on how your data will be used and protected.
4. Consider the App's User Interface
A well-designed user interface can make all the difference in your financial management journey. Opt for apps that are intuitive and easy to navigate.
The ease of inputting information, viewing financial summaries, and accessing tools and resources should be seamless.
5. Look for Additional Resources and Features
Beyond the basic features, some apps offer additional resources such as financial education content, tutorials, or webinars. These can be beneficial in enhancing your financial literacy.
An app that provides value beyond its primary function can be a more holistic choice.
6. Check for Cross-Platform Compatibility
If you use multiple devices, like a smartphone, tablet, and computer, ensure the app is available and syncs across all these platforms.
This ensures you can access your financial data anytime, anywhere, and on any device, making your financial management more flexible and efficient.
Wrap Up
In today's digitally-driven world, managing finances has never been easier.
With a plethora of financial empowerment apps at our fingertips, individuals can now gain control over their finances, make informed decisions, and pave their way to financial freedom.
From budgeting tools and investment platforms to credit monitoring, these apps cater to a range of financial needs.
Embracing these resources is a step forward in building a secure and prosperous financial future.
Related Posts:
Earn Everything… nearly!
Join Ipsos iSay, one of the few Faithful and Honest survey panels and earn prizes, gift cards and donations. Stack your points and redeem them: Simple! No hidden fees and completely free!