20 Free Music Learning Apps and Sites You Should Try
Updated on: by Amy Kennedy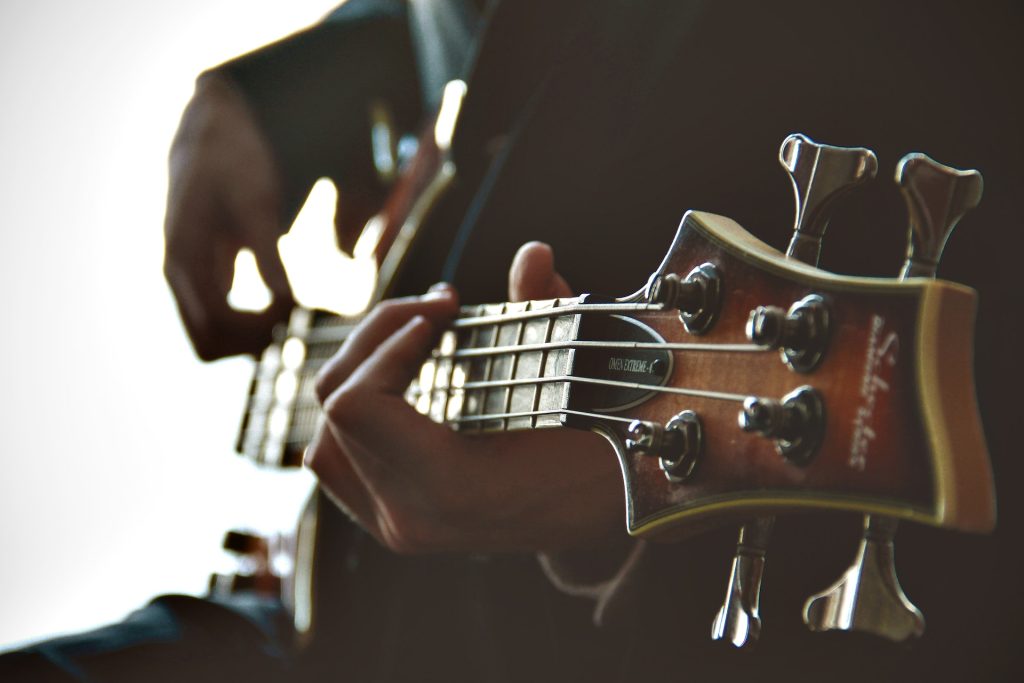 In the digital age, learning music has become more accessible than ever before.
Need Easy Extra $350+/Month For Free?
No longer confined to traditional lessons and textbooks, music enthusiasts can now learn and hone their skills through various online platforms.
With a plethora of music learning apps and sites available for free, picking the right one can be a task.
Here's a list of 20 free music learning apps and sites that can transform your musical journey.
About Yousician:
Yousician is a comprehensive music learning app designed to teach users how to play various instruments, including guitar, piano, bass, and ukulele, using real-time feedback.
How it operates:
Yousician listens to you play an instrument or sing through your device's microphone. It then provides instant feedback on your accuracy and timing, guiding you through lessons and songs tailored to your skill level.
Unique Features:
The app incorporates weekly challenges, enabling learners to compete with friends and users from around the world. Its expansive song library, ranging from pop and classical to rock, ensures a diverse learning experience.
About JustinGuitar:
JustinGuitar offers free guitar lessons crafted by renowned guitarist Justin Sandercoe. With structured modules, it's ideal for both beginners and advanced players.
How it operates:
The website hosts a series of structured lessons, starting from the basics and progressing to advanced techniques. Each lesson comes with video tutorials, practice schedules, and play-along tracks.
Unique Features:
JustinGuitar boasts of a community forum where learners can interact, seek advice, and share their progress. The site also offers ear training modules and a dedicated section for song tutorials.
About MusicTheory.net:
MusicTheory.net is a treasure trove for those looking to understand the theoretical aspects of music, from reading music sheets to understanding complex chords.
How it operates:
The site offers step-by-step lessons on various music theory topics. Each lesson is accompanied by interactive exercises to test your knowledge and reinforce learning.
Unique Features:
MusicTheory.net includes customizable tools, such as the chord calculator and scale ear trainer. It also supports multiple languages, making it a globally accessible platform.
About GarageBand:
GarageBand is Apple's music creation studio, perfect for budding composers looking to create their tracks.
How it operates:
GarageBand offers a range of virtual instruments, recording features, and pre-recorded loops. Users can record, edit, and produce music tracks directly from their Apple devices.
Unique Features:
GarageBand's "Live Loops" feature allows users to create music in real-time using a grid of looped sounds and beats. It also includes an extensive sound library and artist lessons from famous musicians.
Need Easy Extra Cash?
Pinecone Research, a leading name in online survey panel honesty, absolutely guarantees $3 cash for every survey you complete!
Take advantage of their time limited New Membership drive and register NOW. Join today: 100% free!


About Playground Sessions:
Endorsed by Quincy Jones, Playground Sessions reimagines piano lessons. It combines gaming elements with popular tunes to make learning engaging.
How it operates:
The software evaluates users' performances as they play along with popular songs, awarding scores based on their accuracy. Lessons are categorized by difficulty levels, ensuring a structured learning curve.
Unique Features:
Playground Sessions boasts of interactive bootcamp lessons that offer real-time visual feedback. It also includes a vast song store, with arrangements suitable for various skill levels.
About Chordify:
Chordify is an innovative platform that transforms any song into chords for guitar, piano, and ukulele.
How it operates:
Users simply input a song from YouTube, Deezer, SoundCloud, or their local device, and Chordify instantly provides the song's chord breakdown, synced with the music's timeline.
Unique Features:
Chordify offers an interactive interface where users can play along with the original song while following the displayed chords. The platform also has a library with curated playlists, enhancing the learning experience.
About Fret Trainer:
Designed for stringed instrument enthusiasts, Fret Trainer helps users learn the fretboard's notes, chords, and scales efficiently.
How it operates:
Through interactive games and challenges, learners get to know their instrument's fretboard. They can customize the app to the specific stringed instrument they are learning, be it a guitar, bass, mandolin, or others.
Unique Features:
Fret Trainer offers a "Lefty Mode" for left-handed players. It also provides detailed statistics, giving users insights into their learning progression.
About OnlinePianist:
OnlinePianist is a one-stop-shop for piano enthusiasts, offering tutorials for thousands of songs across various genres.
How it operates:
The platform breaks down each song into manageable parts, accompanied by an animated keyboard that shows the exact keypresses in real-time.
Unique Features:
One standout feature is the adjustable tempo, which lets learners practice at their own pace. Additionally, it offers a hands separation option, ensuring users can master each hand's movement independently.
About Songsterr:
Songsterr is a guitar, bass, and drum tab archive, catering to musicians seeking to play their favorite tracks.
How it operates:
Users can search for a particular song, and Songsterr provides the instrument tablature, playable in real-time with the option to isolate specific instruments.
Unique Features:
Songsterr boasts of a realistic sound engine, ensuring that the played tabs sound true to the original song. The platform also allows for half-speed playback, perfect for mastering intricate sections.
About Tone Ear:
Tone Ear focuses on ear training, a crucial skill for any musician. It offers exercises designed to sharpen one's ability to recognize pitches, chords, and rhythms.
How it operates:
The platform presents various interactive quizzes, ranging from identifying intervals to chord progressions. As users answer, they receive immediate feedback, refining their auditory skills.
Unique Features:
Tone Ear's minimalistic design ensures distraction-free learning. The platform is also browser-based, making it universally accessible without any downloads.
About SmartMusic:
SmartMusic is an online suite that offers a diverse range of music practice tools, ideal for both students and educators.
How it operates:
Learners can choose a piece from the expansive library, play along, and receive instant feedback on their performance. Educators can assign exercises, monitor student progress, and provide feedback.
Unique Features:
Its repertoire includes thousands of ensemble titles. Furthermore, the accompaniment feature ensures that learners always have a backup band to practice with.
About Perfect Ear:
Perfect Ear is an Android app dedicated to ear training and music theory, suitable for both beginners and professionals.
How it operates:
The app offers a combination of rhythm and melodic exercises. Users are tasked with identifying different musical elements, enhancing their auditory recognition skills.
Unique Features:
Apart from the standard exercises, Perfect Ear incorporates customizable exercises. It also includes a virtual piano, ensuring hands-on practice.
About Piano With Songs:
This is a piano tutorial app that focuses on popular songs. It's designed to make piano learning a fun and engaging experience.
How it operates:
The app displays the song's piano keys and the sequence in which they should be pressed. As users play, they can track their progress and accuracy.
Unique Features:
It offers a multi-touch feature, simulating the experience of a real piano. The app also provides daily challenges, ensuring sustained engagement.
About Drumistic:
For budding drummers, Drumistic is a mobile companion that transforms any space into a drum set.
How it operates:
Users attach sensors to their drumsticks and feet. The app then recognizes and translates the motions into drum sounds, allowing for on-the-go drumming sessions.
Earn Everything… nearly!
Join Opinion Outpost, one of the few faithful and honest survey panels and earn cash and gift cards for your opinion. Stack your points and redeem them: Simple! No hidden fees and completely free!


Unique Features:
Drumistic's standout feature is its configurability. Users can define their drum kit layout, ensuring a tailored drumming experience.
About Melodics:
Melodics is a desktop app that makes practice fun, offering lessons for keyboards, pad controllers, and drums.
How it operates:
The software provides interactive lessons, where users play along with visual cues. As they progress, they unlock more challenging lessons and tracks.
Unique Features:
Melodics emphasizes the importance of consistent practice with its streak counting feature. The app also offers personalized feedback, pinpointing areas of improvement.
About Guitar Tuna:
Guitar Tuna is a tuner app that ensures your stringed instruments are always pitch-perfect.
How it operates:
Using the device's microphone, the app detects the instrument's pitch and guides users to achieve the desired tuning.
Unique Features:
Apart from standard tuning, Guitar Tuna offers alternate tuning setups. It also includes mini-games focused on chord learning.
About Rhythm Trainer:
Rhythm Trainer focuses solely on one's rhythm skills, offering visual and auditory exercises to sharpen timing and beat recognition.
How it operates:
Users listen to a rhythm and then attempt to replicate it, receiving feedback on their accuracy.
Unique Features:
The platform includes both visual and auditory rhythm exercises. It also offers a diverse range of rhythm patterns, catering to various musical styles.
About Simply Piano:
Simply Piano transforms your device into a piano tutor, catering to both beginners and seasoned players.
How it operates:
Learners place their device near a keyboard or piano, and the app listens to the played notes, providing real-time feedback.
Unique Features:
Simply Piano covers various musical genres, from classical to pop. Its structured courses ensure a gradual and comprehensive learning curve.
About Sight Reading Factory:
For musicians aiming to improve their sight-reading skills, this platform offers unlimited exercises tailored to specific needs.
How it operates:
The software generates sight-reading exercises based on user preferences, such as difficulty level and musical style.
Unique Features:
Sight Reading Factory's exercises are algorithmically generated, ensuring that learners always encounter fresh material. It also supports ensemble exercises, catering to group practices.
About Functional Ear Trainer:
This app focuses on training the ear to recognize pitches in a musical context, an essential skill for musicians.
How it operates:
The application plays a sequence of chords followed by a single note. Users then guess the note, training their ear in the process.
Unique Features:
Functional Ear Trainer adopts a holistic approach, emphasizing the relationship between notes and chords. The app's exercises are grounded in real music theory, ensuring practical learning.
How to Choose the Best Free Music Learning App/Site
Choosing the right music learning platform can make a world of difference in one's musical journey. While there are numerous free options available, it's crucial to pick an app or site that aligns with your learning style, goals, and preferred instrument.
Here are seven tips to guide you in making an informed decision:
1. Define Your Learning Goals
Before diving into the myriad of options, clearly define what you aim to achieve. Are you looking to learn the basics, master an instrument, or improve your music theory knowledge?
Selecting a platform that aligns with your objectives will ensure a more tailored and effective learning experience.
2. Check User Reviews
User reviews can offer valuable insights into the effectiveness and usability of an app or site. Look for consistent feedback regarding the platform's strengths and weaknesses, and consider the overall user satisfaction and any common issues raised.
3. Explore the Curriculum
Examine the app or site's curriculum and teaching methodology. A structured and progressive learning path can make the process more organized and goal-oriented.
Check if the platform covers foundational concepts, advanced techniques, and offers practical exercises.
4. Compatibility with Your Instrument
If you're focused on a specific instrument, ensure the app or site offers specialized lessons for it. Some platforms might excel in piano tutorials, while others might be more geared towards stringed instruments or vocals.
5. Interactivity and Feedback
One of the advantages of digital learning is interactivity. Choose platforms that offer real-time feedback, interactive exercises, and perhaps gamified challenges.
This not only makes learning fun but also helps in retaining information and skills.
6. Check for Additional Resources
Beyond the core lessons, see if the platform provides supplementary resources like sheet music, play-along tracks, or forums for discussions. These added features can enhance your learning experience and offer additional support.
7. Ease of Use and Accessibility
The user interface and overall experience should be intuitive. Consider if the platform is mobile-friendly, if it offers offline capabilities, or if it's compatible with multiple devices.
The easier it is to access and navigate, the more likely you are to stick with your learning regimen.
Conclusion
The realm of music learning has expanded exponentially with the advent of technology.
With the plethora of apps and platforms available today, mastering an instrument or honing your musical skills has never been easier.
The platforms listed above not only cater to diverse musical tastes and aspirations but also ensure comprehensive, engaging, and effective learning experiences.
Dive in, explore, and let the musical journey commence!
Related Posts:
Earn Everything… nearly!
Join Ipsos iSay, one of the few Faithful and Honest survey panels and earn prizes, gift cards and donations. Stack your points and redeem them: Simple! No hidden fees and completely free!