Free Tools for Startups: Resources to Help Launch Your Business
Updated on: by Amy Kennedy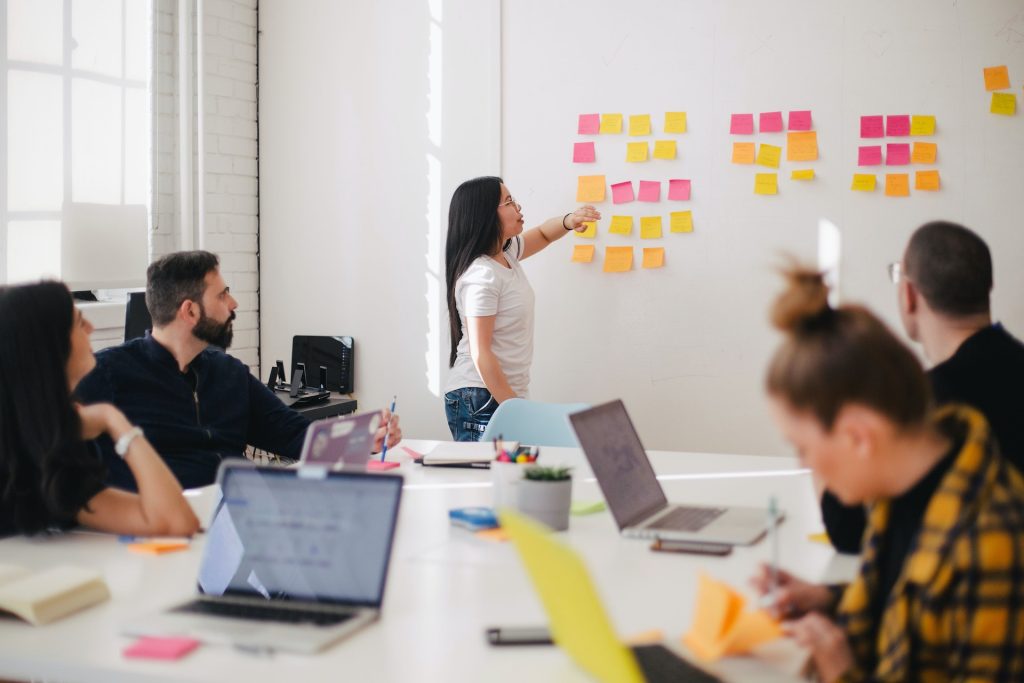 Starting a business requires strategic planning, execution, and a keen eye on the budget.
Need Easy Extra $350+/Month For Free?
Leveraging free tools can provide vital support in areas like project management, marketing, and financial planning.
This guide will uncover the top free resources available in 2023 to help launch and grow your startup without breaking the bank.
1. Project Management Tools
Effective project management is at the heart of every successful startup. Utilizing the right tools can make the task of managing projects, allocating resources, and tracking progress significantly more accessible.
Trello is a visually driven project management platform that allows teams to organize tasks using boards, lists, and cards. This setup helps prioritize work, provides visibility into project status, and ensures that everyone is on the same page.
Trello also offers integration with popular tools like Slack and Google Drive, making collaboration seamless. Its mobile app ensures that team members can stay connected and manage tasks on the go, enhancing productivity.
Asana brings structure and flexibility to project management, making it easy to assign and prioritize tasks. With its timeline view, teams can visualize their projects and identify potential bottlenecks or overlaps.
Reporting tools further enable the tracking of project progress and individual contributions. Asana's capability to define clear responsibilities and deadlines makes it a favorite among startups aiming to keep everyone aligned and focused on common goals.
Monday.com is more than a traditional project management tool; it offers a flexible work operating system. Teams can create customizable workflows, aligning them with their unique operational requirements.
Time tracking features provide insights into time allocation across projects, while automation capabilities streamline repetitive tasks. Monday.com's adaptability and wide array of features make it suitable for startups across various industries.
2. Marketing Tools
Marketing is a critical aspect for startups, and the right tools can help create and implement effective strategies that resonate with the target audience.
HubSpot's all-in-one platform offers solutions for lead management, email marketing, and landing page creation. Its free CRM efficiently manages leads, ensuring organized tracking and communication.
Email marketing tools empower businesses to create targeted campaigns and assess their impact, while the landing page builder drives conversions. HubSpot's robust functionalities enable startups to create comprehensive marketing strategies that drive growth.
Google Analytics provides startups with critical insights into website performance, user behavior, and conversion pathways. Audience insights reveal essential demographic information, enabling more targeted marketing efforts.
Real-time reporting offers live updates on user interactions, while conversion tracking tools optimize sales funnels. Google Analytics is an indispensable tool for startups looking to leverage data to make informed decisions.
Canva simplifies the design process with its extensive library of templates, collaboration features, and stock images. Startups can create professional-grade visuals without needing advanced design skills.
Need Easy Extra Cash?
Pinecone Research, a leading name in online survey panel honesty, absolutely guarantees $3 cash for every survey you complete!
Take advantage of their time limited New Membership drive and register NOW. Join today: 100% free!


The collaboration tools enable teams to work together in real-time, ensuring brand consistency. Canva's accessible platform makes it a favorite for startups aiming to make a visual impact without breaking the bank.
3. Communication Tools
Communication is the glue that holds a startup team together. Ensuring that everyone is aligned and engaged can be achieved with the right set of tools.
Slack has become a staple for team communication, offering real-time messaging, file sharing, and integrations with other popular tools. Teams can organize conversations into channels for different projects or departments, ensuring that everyone has the right information at the right time.
Slack also supports video conferencing and a rich set of plugins, making it a comprehensive communication hub for startups.
Zoom is synonymous with video conferencing, offering reliable and high-quality video meetings. It's suitable for one-on-one conversations, team meetings, webinars, or large virtual events.
The ease of use and various collaboration features, like screen sharing and breakout rooms, have made Zoom a favorite choice for virtual communication within startups and beyond.
Microsoft Teams integrates chat, video meetings, file storage, and collaboration in one platform. It seamlessly integrates with other Microsoft products, providing a unified communication space for startups.
Teams can customize their workspace, automate workflows, and collaborate on documents in real-time, making Microsoft Teams an all-in-one solution for communication and collaboration.
4. Financial Tools
Keeping track of finances is crucial for a startup's growth and sustainability. These tools assist in managing finances, from invoicing to expense tracking.
QuickBooks offers a range of financial tools designed for small businesses and startups. From invoicing to payroll, expense tracking to tax preparation, QuickBooks provides a comprehensive financial management solution.
Its user-friendly interface and robust reporting capabilities make financial tracking and analysis straightforward, even for those without a financial background.
FreshBooks provides cloud-based accounting solutions tailored for small businesses and freelancers. Startups can send professional invoices, track expenses, manage client information, and generate financial reports.
With its mobile app, financial management can happen anywhere, providing flexibility and real-time insights into a startup's financial health.
Wave offers free accounting, invoicing, and receipt scanning, specifically designed for small business owners and freelancers. The platform is intuitive, making financial management accessible even for those without accounting experience.
Wave's affordability and essential financial tools make it an attractive option for startups looking to manage their finances efficiently.
5. Customer Support Tools
Startups thrive on customer satisfaction. These tools ensure that customer queries and concerns are addressed promptly and effectively.
Zendesk is a customer service platform that centralizes customer interactions, whether via email, chat, phone, or social media. It streamlines support tickets, enabling quick responses and maintaining customer satisfaction.
Zendesk's analytics and reporting capabilities also offer insights into support performance, allowing startups to continually improve their customer service efforts.
Intercom offers a conversational relationship platform that helps startups engage with customers through personalized, messenger-based experiences. It enables real-time chat support, targeted communication, and customer segmentation.
Intercom's approach fosters a more personal connection with customers, enhancing their experience and satisfaction.
Help Scout provides an email-based customer support platform, organizing customer interactions into a collaborative inbox. Teams can manage support tickets, create knowledge base articles, and provide self-service resources.
Help Scout's focus on email makes it a straightforward and efficient tool for startups looking to provide top-notch customer support without overwhelming complexity.
6. Human Resources Tools
Managing a team effectively involves more than just communication; it requires tracking performance, attendance, and other HR functions. Here are some popular free tools for these purposes:
BambooHR is a comprehensive HR software designed to centralize employee data, improve hiring processes, and enhance reporting. Startups can streamline their HR operations, from tracking applications to managing employee performance and benefits.
BambooHR's user-friendly interface and robust functionalities make it suitable for startups aiming to professionalize their HR processes.
Workable specializes in simplifying the recruitment process. It offers tools for posting job openings, tracking applicants, scheduling interviews, and collaborating on hiring decisions.
Workable's integrated approach and intuitive design make it a preferred choice for startups looking to optimize their hiring efforts and secure top talent.
Zenefits offers a cloud-based HR platform that encompasses everything from payroll and benefits to attendance and compliance. It provides an all-in-one solution for startups, ensuring that HR functions are handled efficiently and cohesively.
Zenefits' flexibility and integrated features help startups manage their growing teams effectively.
Earn Everything… nearly!
Join Opinion Outpost, one of the few faithful and honest survey panels and earn cash and gift cards for your opinion. Stack your points and redeem them: Simple! No hidden fees and completely free!


7. Development Tools
Development tools are essential for startups in the tech sector or those needing to create digital products. Here are some robust free tools:
GitHub is a platform for version control and collaboration, allowing developers to work on projects simultaneously. Startups can host and review code, manage projects, and build software alongside millions of other developers.
GitHub's comprehensive features and large community make it a must-have tool for software development startups.
Visual Studio Code is a free source-code editor made by Microsoft. It includes support for debugging, embedded Git control, syntax highlighting, intelligent code completion, snippets, and code refactoring.
For startups involved in coding, Visual Studio Code offers a powerful yet lightweight platform that can handle various programming languages and tasks.
Postman simplifies the process of developing APIs. Startups can design, test, and observe APIs all within the Postman platform.
Collaborative features and extensive documentation support make it a valuable tool for startups aiming to streamline their API development processes.
8. Design Tools
Design is a vital aspect of branding and product creation. These tools enable startups to create stunning visuals without needing a professional designer.
Inkscape is a free and open-source vector graphics editor. Startups can create intricate illustrations, line arts, charts, logos, and complex paintings.
Inkscape's flexible tools and broad file format compatibility make it a robust tool for startups needing vector graphics.
Blender is a free and open-source 3D creation suite. Startups can use it for 3D modeling, animation, rendering, post-production, and game creation.
Blender's versatility and professional-grade features make it a standout option for startups needing 3D design capabilities.
9. Sales Tools
For a startup, managing sales efficiently can be the difference between success and failure. Here's a selection of tools that provide vital support for sales management and automation:
Salesforce is a customer relationship management solution that brings companies and customers together. It provides an integrated customer management solution that includes marketing, sales, commerce, and service.
Salesforce's robust features and extensive customization options make it a powerful tool for startups looking to manage and grow their sales operations.
Pipedrive is a sales management tool designed to help small sales teams manage intricate or lengthy sales processes. With its visual sales pipeline, startups can easily track deals and identify opportunities.
Pipedrive's automation and integration capabilities enable sales teams to work more efficiently and close deals faster.
Zoho CRM offers an online CRM software with sales force automation, marketing automation, analytics, multichannel communication, and more. Startups can manage their sales, marketing, and support in a single system.
Zoho CRM's affordability and comprehensive features make it suitable for startups aiming to streamline their sales processes.
10. Content Management Tools
Content is king in the digital age, and managing it effectively is crucial for marketing, branding, and engagement. Here are some popular content management tools:
WordPress is the world's most popular content management system, powering more than a third of all websites. Startups can create professional websites, blogs, or online stores without needing to write code.
WordPress's extensive plugin ecosystem and template library allow for a high degree of customization, making it a flexible choice for startups of all kinds.
Joomla is a free and open-source content management system that enables the creation of powerful websites and online applications. It offers extensive functionalities and customization options for startups that need more than just a basic website.
Joomla's user-friendly interface and strong community support make it a solid choice for content management.
Drupal is a scalable and open-source platform for web content management. It's known for its flexibility and ability to handle complex content relationships and workflows.
For startups that need a robust and highly customizable content management solution, Drupal's features make it an appealing option.
11. Research and Data Analysis Tools
Understanding your market, competition, and customer behavior requires robust research and data analysis. These tools provide valuable insights:
Google Trends allows startups to analyze the popularity of search queries in Google Search. It provides insights into market trends and consumer behavior, helping startups to understand their audience and tailor their strategies.
Google Trends' real-time data and easy-to-use interface make it a vital tool for startups looking to stay ahead of the market curve.
Tableau Public is a free tool that enables the visualization of data, turning raw data into understandable charts and graphs. Startups can use Tableau to gain insights from data, share those insights publicly, and make informed decisions.
Its user-friendly design and powerful visualization capabilities make Tableau Public an essential tool for data-driven startups.
SurveyMonkey allows startups to create professional online surveys quickly. Whether gathering customer feedback, conducting market research, or testing new product ideas, SurveyMonkey's features support comprehensive survey design and analysis.
Its intuitive interface and analytical tools make it a go-to option for startups needing valuable insights from their audience.
Conclusion
Choosing the right tools can make a significant difference in the successful launch and growth of your startup.
The free tools discussed in this guide cover everything from planning to marketing, design, and finance, ensuring a well-rounded foundation.
Subscribe today to stay informed and make the most of these cost-effective solutions tailored for budding entrepreneurs.
Related Posts:
Earn Everything… nearly!
Join Ipsos iSay, one of the few Faithful and Honest survey panels and earn prizes, gift cards and donations. Stack your points and redeem them: Simple! No hidden fees and completely free!