20 Hidden Costs of Hotels
Updated on: by Amy Kennedy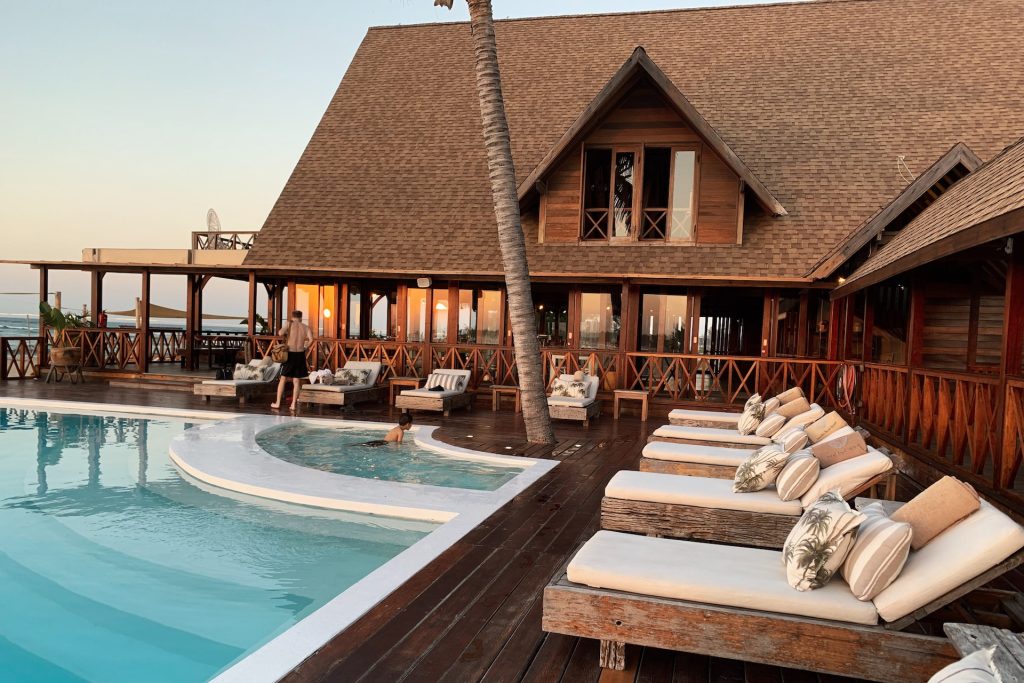 Stepping into a luxurious hotel room after a long day of travel can feel like a dream come true.
You've made your booking, considering the room rate and taxes, but are you aware of the hidden charges that could sneak up on your bill during check-out?
It's important to be aware of these additional costs to avoid blowing your travel budget.
Unpacking the Hidden Costs
When you're scanning through hotel prices online, the figures you see initially are usually the base rates. These cover the essentials – a room for the night.
However, as pointed out by Consumer Reports, the final cost of your hotel stay might be much more than the figure you first laid eyes on, thanks to hidden costs.
Hidden costs are typically expenses incurred for amenities and services that are not bundled into the room rate. These might range from services like Wi-Fi, room service, laundry, to facilities like the gym, pool, and parking.
While some guests might perceive these as integral to their stay, these services often aren't 'free'. They are billed separately, and the costs can accumulate to a hefty amount, catching you off guard if you're not prepared.
These costs are termed 'hidden' because they are not prominently displayed or communicated to the customer at the time of booking. Hotels might include these charges in the fine print, which many guests overlook.
As a result, what seemed like a great deal initially might turn out to be much more expensive.
To make your hotel stay more predictable and stress-free, it's essential to delve deeper into these charges, asking the right questions and reading all the information available before making a booking.
Hidden Costs of Hotels
1. Resort Fees
Resort fees have become a major concern for many travelers, especially in popular tourist destinations. These fees are not always disclosed upfront during the booking process, and guests may only discover them upon arrival or during checkout.
Resort fees typically cover access to various amenities, such as pools, fitness centers, beach chairs, and Wi-Fi, whether guests use these facilities or not. This practice has faced criticism for being misleading and adding a substantial amount to the overall cost of the stay.
To avoid surprises, it's essential for travelers to check for resort fees when booking and factor them into their budget.
2. Parking Fees
Parking fees can be an unwelcome surprise for guests, particularly in urban areas or at hotels with limited parking space. Some hotels charge high daily rates for valet parking, and even self-parking can come with a considerable cost.
Travelers who plan to rent a car during their stay should research parking options in advance, considering nearby public parking garages or off-site parking facilities to save on costs.
3. Wi-Fi Charges
In the digital age, Wi-Fi has become a necessity for most travelers, whether for work or leisure. While many hotels offer complimentary Wi-Fi in common areas, some still charge for in-room access.
Guests should be aware that free Wi-Fi might have limitations in terms of speed and data usage, while the paid option may come with a daily fee.
To avoid unexpected charges, travelers can check with the hotel about their Wi-Fi policy or consider using their mobile data if the hotel charges exorbitant rates for internet access.
4. Cancellation or Change Fees
Hotel reservations often come with specific cancellation or change policies, which can vary depending on the hotel's terms and the booking platform used.
Guests who need to modify their plans or cancel their reservations may face fees that can be substantial, especially if done close to the intended check-in date.
To minimize the risk of incurring these fees, travelers can opt for flexible booking options or choose refundable rates when available.
5. Mini-Bar and Snacks
The mini-bar in hotel rooms is a convenient option for a quick snack or beverage, but it's also one of the most notorious hidden costs. The items provided in the mini-bar are often priced significantly higher than their regular retail value, and simply indulging in a few items can lead to a surprisingly high final bill.
Travelers can avoid this expense by refraining from using the mini-bar or, if needed, purchasing snacks and drinks from nearby stores at more reasonable prices.
6. Room Service Charges
Room service is a luxury that many guests enjoy, but it's essential to consider the additional costs associated with this convenience. Beyond the cost of the food itself, hotels may impose service charges, delivery fees, and even mandatory tips.
To save on expenses, travelers can explore nearby restaurants or food delivery services that may offer more budget-friendly options.
7. Early Check-In or Late Check-Out Fees
Hotels generally have standard check-in and check-out times, and guests arriving earlier or wanting to stay later may incur extra charges. Early check-in and late check-out fees can add up, especially when guests are looking to maximize their time in the destination.
To avoid these fees, travelers can communicate their arrival and departure plans with the hotel in advance or consider joining the hotel's loyalty program, as some offer benefits like complimentary early check-in or late check-out.
8. Baggage Holding Fees
Hotels often provide baggage holding services for guests who arrive before the designated check-in time or wish to explore the area after check-out.
While this service can be convenient, some hotels may charge a fee for storing luggage. To avoid this additional expense, travelers can inquire about the hotel's policy regarding baggage holding or explore other options, such as luggage storage facilities near the hotel.
9. In-Room Safe Charges
Hotels often provide in-room safes for guests to store their valuables securely. However, using the in-room safe may not always be free of charge.
Some hotels implement a daily fee for its use, which can add to the overall cost of the stay. To assess the cost-effectiveness, travelers should weigh the convenience of using the in-room safe against alternative options, such as using the hotel's front desk safe or bringing a portable travel safe.
10. Gym or Spa Access Fees
While hotels may boast state-of-the-art gyms and relaxing spa facilities, they may not offer free access to these amenities for all guests. Some hotels require an additional fee or membership to use these facilities, which can be an unexpected expense.
To ensure a pleasant stay without incurring unnecessary costs, travelers can research the hotel's policy on gym and spa access before booking or seek accommodations that offer complimentary use of these amenities.
11. Taxes and Service Charges
Taxes and service charges can significantly impact the final cost of a hotel stay. These charges are often not included in the advertised room rate, and their percentages may vary depending on the location and the hotel's policies.
Travelers should carefully review the breakdown of charges before confirming their reservation to accurately budget for their trip.
12. Currency Conversion Fees
For international travelers, paying in a foreign currency might lead to currency conversion fees imposed by the hotel or the payment provider. These fees can be hidden in the exchange rate and may not be immediately noticeable, making it essential for travelers to be aware of potential currency conversion costs.
To mitigate these expenses, travelers can consider using credit cards with no foreign transaction fees or currency exchange services that offer competitive rates.
13. Hidden Deposit Charges
Hotels often require guests to provide a credit card or cash deposit upon check-in to cover potential expenses like room damage, unpaid services, or incidentals.
While the deposit is usually refundable, it can tie up funds in guests' accounts temporarily, limiting their available spending during their stay. To avoid any inconvenience, travelers should inquire about the hotel's deposit policy beforehand and confirm the refund process upon check-out.
14. Mandatory Resort Charges for Amenities Not Used
Some hotels bundle additional services into mandatory resort charges, even if guests don't plan to use them. For example, guests may be required to pay for access to a golf course, even if they have no intention of playing golf.
To avoid paying for unused amenities, travelers should carefully review the resort fee breakdown and negotiate with the hotel if they have no interest in certain services.
15. Business Center and Printing Fees
Business travelers who rely on hotel business centers to print documents or use other office facilities may encounter hidden costs. Some hotels charge for access to these services or impose fees based on the number of pages printed.
Travelers can save on printing expenses by utilizing mobile devices or finding nearby public printing services.
16. Hidden Charges for Extra Guests or Beds
Hotels may advertise attractive rates for double occupancy, but additional fees can apply when more guests stay in the room or when extra beds are required. Some hotels may charge a per-person fee or an extra bed fee that can substantially increase the overall cost.
To avoid surprises, travelers should inquire about extra guest charges and bedding arrangements when making their reservation.
17. Luggage Handling and Porter Tips
While it's customary to tip hotel porters for assisting with luggage, some guests may not anticipate the additional expense. Porter tips are generally not included in the hotel's pricing, and neglecting to tip may lead to uncomfortable situations.
Travelers should be prepared to budget for tipping, keeping in mind that the amount can vary based on the level of service and local customs.
18. Hidden Fees for Package Deliveries
In an era of online shopping and package deliveries, some guests may have items shipped to their hotel during their stay.
However, hotels may charge a handling fee for receiving and holding packages. It's crucial for travelers to inquire about these fees in advance, especially if they expect multiple deliveries during their visit.
19. Overpriced Hotel Transportation Services
While hotel transportation services, such as airport shuttles or private car hires, offer convenience, they often come at a premium price. Guests may be charged significantly more than if they were to use alternative transportation options like taxis or ride-sharing services.
To save on transportation costs, travelers can explore other transportation methods or check if public transit is a viable option.
20. Expensive Bottled Water and Snacks
Many hotels provide bottled water and snacks in guest rooms for convenience, but these complimentary items can sometimes be surprisingly expensive. Guests should be cautious when consuming these items, as they are often offered as part of the hotel's minibar selection and can come with inflated prices.
To avoid unnecessary expenses, travelers can purchase snacks and water from local stores at more reasonable rates.
Tips to Avoid Hidden Hotel Costs
1. Thoroughly Research Hotel Policies
Before booking a hotel, take the time to read through their policies carefully. Look for any mention of additional fees or charges for specific amenities or services.
Knowing the hotel's policies in advance will help you make an informed decision and budget accordingly.
2. Book Directly with the Hotel
Booking directly with the hotel's official website or calling their reservations line can sometimes lead to better transparency regarding fees and potential discounts.
Online travel agencies may not always provide all the necessary information upfront, making it easier for hidden costs to slip through the cracks.
3. Join the Hotel's Loyalty Program
Many hotels offer loyalty programs that provide perks and benefits to members. Joining these programs may grant you access to complimentary amenities like Wi-Fi, gym usage, or even breakfast.
Additionally, loyalty program members might be exempt from certain charges, so sign up to take advantage of potential cost savings.
4. Inquire about Package Deals
Some hotels offer package deals that include various amenities at a discounted rate. These packages may bundle services like parking, breakfast, or access to the spa for a lower price than if you were to pay for them individually.
Don't hesitate to inquire about these offers to see if they align with your needs.
5. Ask for a Detailed Receipt at Check-Out
Upon checking out, request a detailed receipt that breaks down all the charges on your bill. This receipt will help you identify any unexpected fees or discrepancies, giving you the opportunity to address them with the hotel staff before leaving.
6. Bring Your Own Essentials
Avoid the temptation of the mini-bar and in-room snacks by bringing your own essentials. Pack snacks, beverages, and other items you might need during your stay to sidestep the high costs of in-room convenience items.
7. Check for Off-Site Amenities
If the hotel charges steep fees for services like parking or Wi-Fi, look for nearby alternatives. Public parking lots or garages might offer more affordable options, and many cafes, restaurants, or public spaces provide free Wi-Fi.
Conclusion
Hidden hotel costs can be a nasty surprise if you're not prepared.
By being aware of these potential charges and knowing what to look out for, you can make informed decisions and keep your travel budget intact.
So the next time you check in, don't let hidden costs check out with you.
Related Posts: