50 Ways to Get a Free Hotel Stay from Your Favorite Hotels!
Updated on: by Amy Kennedy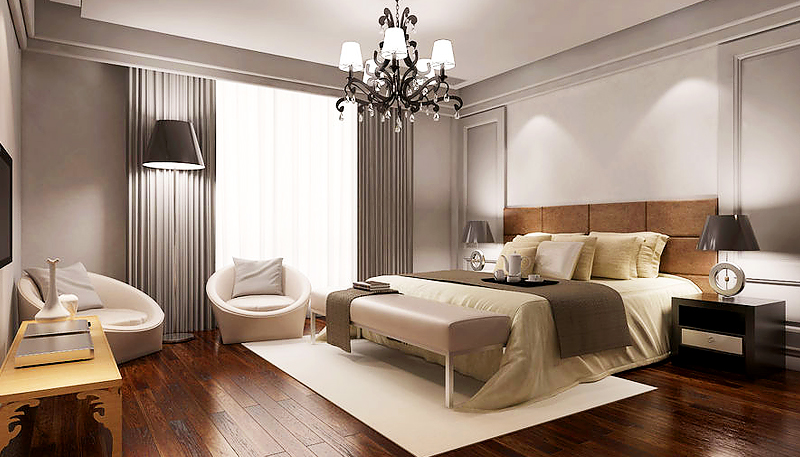 Hotels can be expensive, especially if you're looking to stay for more than one night for an extended getaway or vacation.
Need Easy Extra $350+/Month For Free?
Thankfully, hotels know that they need to make their stays more affordable for people who want to travel but may not have the funds to shell out $100 a night or more just to stay in a hotel.
That's why there are several ways to get a free night at a hotel (you might be surprised just how easy it can be!).
We've done some research to find out all about reward programs, credit cards, and other ways you can get a free hotel stay.
How to Get a Free Hotel Stay
Ask Your Employer
Are you going to be traveling and staying in hotels for work?
Your employer may (and should) reimburse you for any traveling you do that relates to your job.
Before you go spending money on your hotel stay, you should see what perks your employer offers regarding traveling.
Make sure you find this out during your interview if you know that traveling will be part of the job.
Start a Travel Blog
Another route you can go is becoming a travel blogger.
If you already love traveling and do it frequently, then you can document your travels on your blog and social media accounts for others to enjoy.
When you grow a big enough following as a blogger, you fall into becoming an influencer because your audience starts to trust what you say and follows your guidance.
As a travel blogger, you might have opportunities for sponsored posts and even sponsored travel!
If you're going on a sponsored trip, you might be able to get free hotel stays in addition to a free flight and free activities on your trip.
You can always set up these sponsored trips by reaching out to travel companies or your favorite travel destinations or resorts.
But an even easier way to do it is to join an influencer network, which connects influencers with companies who want to sponsor them for blog posts and other opportunities.
Buzz & Go is a good one for travel influencers to try.
Need Easy Extra Cash?
Pinecone Research, a leading name in online survey panel honesty, absolutely guarantees $3 cash for every survey you complete!
Take advantage of their time limited New Membership drive and register NOW. Join today: 100% free!


Become a Mystery Shopper
Mystery shopping often sends shoppers to restaurants and stores to act like customers and then provide feedback on their experiences.
However, some companies also partner with hotels for mystery shoppers to provide feedback on hotel hospitality.
Shoppers may be eligible for a free hotel stay in exchange for their honest feedback.
Here are a few mystery shopping companies to apply for:
BestMark works with places like casinos, hotels, resorts, and other hot travel spots.
Shoppers must be at least 18 years old, have reliable transportation, and have good internet access to be able to complete feedback forms.
Coyle Hospitality focuses mostly on travel-related businesses, like hotels, restaurants, spas, cruises, and more.
As a mystery shopper for the company, you could get complimentary tickets, hotel rooms, and other travel goodies to complete each job.
In addition to anything you receive for free, you'll still get paid to complete each assignment.
The focus of Reality Based Group's mystery shops is improving the hospitality of its clients.
Once you sign up, you'll have access to open assignments to apply for.
The company has worked with Marriott and other hotel chains to help improve their customer service.
Shoppers Confidential helps its shoppers get paid for each assignment, plus get free stuff like food, hotel stays, trips, and more.
You must be fluent in English and have a valid PayPal account to take on assignments.
Take Advantage of Best Rate Guarantees
The following hotels have offers for what they call "Best Rate Guarantees", which can help you price match the deals you find on third-party sites with the prices you might find booking directly with a hotel.
Most of these programs will give you the same rate you find, and maybe even a better rate.
However, depending on the hotel, you might even get a free night stay if you find a better deal!
The following hotels are some that have Best Rate Guarantees:
This hotel chain will not only match the price you find somewhere else, but they'll also beat it by 10%.
The rate you find must be within 24 hours of booking it, though.
Best Western has one of the best price match programs around.
Not only will you get the better rate you found when you bring it to the company's attention, but Best Western will also give you a $100 travel card to use at any of its locations.
That's like getting a night or two for free!
Find a lower rate than one you've already booked with Choice Hotels, and the company will give you one free night during your stay, plus a $50 gift card.
You must be a US or Canada resident to be eligible for this price match.
Destination Hotels offers a Best Rate Guarantee with the lower price you found plus a 10% discount on the rate when you submit a quick claim form.
Within 24 hours after booking a Hilton Hotels stay, you can submit a form with information about a lower rate you found.
Then, get that price match plus a 25% discount on every night you stay. Stay for four nights, and that's the same as getting one free night!
The IHG Hotels price match program works a little differently than others.
Earn Everything… nearly!
Join Opinion Outpost, one of the few faithful and honest survey panels and earn cash and gift cards for your opinion. Stack your points and redeem them: Simple! No hidden fees and completely free!


The company will match the better rate you found but will also give you five times the normal rewards rate it would pay out to members of its rewards program (so make sure you sign up before getting your price match!).
IHG rewards points can give you free hotel stays.
Marriott not only matches the better rate you found when you submit a claim, but it'll also gift you with a 25% discount on your stay or points for its rewards program, which you can redeem for free stays.
If you find a lower rate than what you booked for a Radisson hotel, you'll get that rate plus a 25% discount.
If you stay at least four nights, you're basically getting one night free.
Find a rate that's at least $1 less than what you paid to book at a Wyndham hotel, and you'll get that rate for your stay, plus 3,000 reward points for its program, which you can save for a free night.
Offer Constructive Feedback for Your Hotel Stays
We all know that complaining at a store, restaurant, or basically, any consumer location can usually get you something for free.
After all, companies want to see their customers happy, no matter what bad things you have to say about them.
They'd rather make things right than chance having a bad word get out about them,
But have you ever heard of the saying, "You catch more flies with honey than you do with vinegar"?
That simply means that being kind will usually get you more than being mean or rude.
If you have a less than amazing stay at a hotel, by all means, be honest.
But it's a good idea to provide constructive criticism rather than complaining.
That way, the hotel will know what it needs to improve on to be better for other customers and your potential future stays!
And, since you offered helpful feedback, you might be likelier to get a free night's stay in return.
Offer your feedback during the checkout process or call the hotel's management to give them your thoughts.
Don't do it expecting a free night in return because you won't always get one, but it could happen.
Use Hotel Rewards Programs (They Might Even Give You a Voucher to Get a Free Hotel Room on Your Birthday!
The hotels below have their own rewards programs for people who frequently visit their locations.
You can usually use the programs to rack up points that give discounts or even free hotel stays!
LeClub is AccorHotels rewards program that gives members a 10% discount on the hotels they book, plus exclusive discounts and early bird prices.
You'll even get points when you book a hotel, which can help you earn free nights and other travel perks.
Members of Best Western's rewards program can get free hotel stays just for being a member!
The company occasionally has promotions that give out free nights after you book one or two.
Join for free and get exclusive rates only for members, plus points toward free stays at Choice Hotels.
Join Drury Rewards if you frequently stay at the company's hotels and you can earn points toward meals, airline miles, and free nights.
The Hilton Honors program gives members access to the best hotel rates, free WiFi, special features like choosing your own room, and points for every $1 you spend.
You can book a free night with your points, or use them for shopping, experiences, and more.
The Hyatt Loyalty Program keeps customers coming back with special offers, free bookings, and more.
Earn points when you book hotel stays with IHG, and you'll earn points that you can redeem for a free night or two.
If you have an IHG rewards credit card, you can earn even more points on all your purchases.
Benefits of this program include getting 10 points for every $1 you spend, quick check-ins and check-outs, a members-only service number, and quicker bookings.
Not only can you score big at Marriott hotels by joining its loyalty program, but you can also have access to deals with 29 partnered brands.
Plus, use the points you get to stay for free!
Join the Omni Hotels reward program and have access to global rewards in 79 countries.
Earn your way toward a free stay.
Exclusive member rates, free WiFi, priority check-ins, and points toward free stays are all perks of joining the Preferred Hotels & Resorts loyalty program.
As a member of Radisson's reward program, you can save 20% just by staying at one of its hotels for two nights.
You can also use the app to check and redeem the points you earn.
Join Wyndham's program and you can get a 20% discount for staying at a hotel for two nights.
You'll also get points toward free nights for hotels or resorts.
Join a Travel Site Rewards Program
Booking websites usually help you find the best rates for your hotel stays by comparing prices for different hotels.
Most of them also have their own rewards programs to encourage you to keep coming back and using their site to find deals.
Sometimes, you can earn points for free hotel stays and other perks.
As a Booking.com member, you can get points when you use the site to secure a hotel, flight, or something else for your travels.
There's also a referral program that gives you cash bonuses for friends you bring to the site!
Use Expedia to book hotels and get members-only prices, hotel price guarantees, and more.
Redeem the points you earn for travel experiences, hotel stays, and other fun stuff.
Hotel Tonight recently made over its rewards program, offering tiers that can give members extra bonuses when they reach new levels.
Get to a new level and earn $30 in bonuses, which you can use to book a hotel.
This site is awesome if you're a travel agent, but you can use it as a regular consumer too.
Book through the platform and get commissions for everything you book, which you can save up to pay for your hotel stays.
When you complete your hotel stay bookings through Hotel.com, you can earn free stays.
Just make sure you use them before they expire.
Join OneTravel to get up to 55% off your hotel stays, plus access to rewards tiers for points.
This program helps members earn free stays at their choice hotels – and your earned points don't expire!
Get a Travel or Hotel Credit Card with Rewards
Credit cards can be excellent for earning rewards, especially if you choose a card that has travel rewards for discount hotel stays and other travel perks.
Some hotels also have their own credit cards that let members earn rewards for their hotels.
This credit card does have a whopping annual fee of $550, so I don't encourage you to apply for it unless you do a lot of traveling that would level out how much you spend in fees in the rewards you'll make.
But it definitely does have some amazing rewards, like giving you access to free hotel nights and upgrades, plus airline fee credits, Uber rides, and more.
Apply for this card and get 25,000 bonus points right off the bat once you've made $1,000 in purchases.
You can turn your points into cash back, which you can save up for your next hotel stay.
This card comes straight from Best Western and gives cardholders four free nights at a Best Western hotel just from their accrued bonus points.
You'll earn points when you use the card to pay for your Best Western stays and wherever else you use the card.
You'll get 2x points when you use this card for traveling.
Spend $4k within the first three months, and you'll be eligible for 50,000 bonus points to redeem on your next adventures!
Get 15 points for every $1 you spend on this card at Choice Hotels.
If you spend $1,000 in the first few months, you'll get 32,000 bonus points which you can spend on perks like a free night at a hotel.
Sign up for the IHG Rewards Club and use your card to get even more rewards.
When you book at least four nights with your card, you'll get a free night's stay.
Open an account for this credit card and get 75,000 bonus points if you spend at least $3k in the first three months.
Use your points for exclusive vacations and stays.
Starting in 2019, you'll also get 15 free nights every calendar year, and all members get one night free on the anniversary of their account's opening.
This Orbitz card has no annual fee!
Get up to 10% off your bookings through Orbitz, plus cash back rewards to redeem for other bookings on the site.
You'll get 10% back on any bookings you make on Priceline for flights, hotels, and other travel expenses when you use this credit card.
The Wyndham Rewards Visa card has no annual fee and lets you get one night at one of its hotels for free when you accrue 15,000 points.
Participate in Hotel Social Media Contests
Hotels often run social media contests to engage with their audience and promote their brand. 
By actively participating in these contests, you have a chance to win free hotel stays or other valuable prizes. 
Keep an eye on the social media pages of your favorite hotels and follow their contest announcements. 
You may be asked to like, share, comment, or tag friends in their posts, or submit your own content related to their brand. 
Take advantage of these opportunities and you might just win a complimentary hotel stay!
Volunteer for Hotel Events
Hotels often host various events, such as charity galas, conferences, or cultural festivals. 
These events require additional assistance, and hotels may seek volunteers to help with different tasks, such as event setup, registration, or hospitality services. 
By volunteering your time and skills, you can not only contribute to the event's success but also have the opportunity to enjoy a complimentary hotel stay as a gesture of gratitude from the hotel. 
Keep an eye out for event announcements or reach out to hotels directly to inquire about volunteering opportunities.
Attend Travel Expos and Trade Shows
Travel expos and trade shows are excellent platforms for hotels and hospitality providers to showcase their offerings. 
Many hotels participate in these events to promote their properties and attract new customers. 
When attending such expos or trade shows, make sure to visit the booths or stalls of hotels that catch your interest. 
Engage in conversations, gather information, and express your enthusiasm for their brand. 
In some cases, hotels may offer exclusive deals or giveaways, including free hotel stays, to attendees who show genuine interest. 
Attend these events and you may find yourself with a complimentary hotel stay!
Attend a Timeshare Presentation
Timeshare companies often invite potential customers to attend presentations or tours of their properties. 
While the primary aim is to sell timeshare ownership, these presentations sometimes come with incentives, such as discounted or free hotel stays. 
By attending a timeshare presentation, you can learn more about their offerings and take advantage of the perks that may be offered in exchange for your time. 
Keep in mind that these presentations usually involve a sales pitch. 
So it's important to make an informed decision and evaluate whether the timeshare is suitable for your needs.
Read More: Get Free Stuff on Your Birthday Without Signing Up for Other Stuff
Get Free Hotel Stays!
Whether you're a blogger or influencer, or you sign up for a rewards program from your favorite hotels, there are several ways for you to earn free hotel stays wherever you're traveling.
If you know how to take advantage of these rewards, you can potentially save yourself a lot of money over time when you travel.
That means more money for future travel!
Do you know of other ways to earn hotel rewards and get free stays? Let us know in the comments!
Related Posts:
Earn Everything… nearly!
Join Ipsos iSay, one of the few Faithful and Honest survey panels and earn prizes, gift cards and donations. Stack your points and redeem them: Simple! No hidden fees and completely free!