Ebates Review 2017 – Earn an Easy $200 Cash Back a Month
Updated on: by Amy Kennedy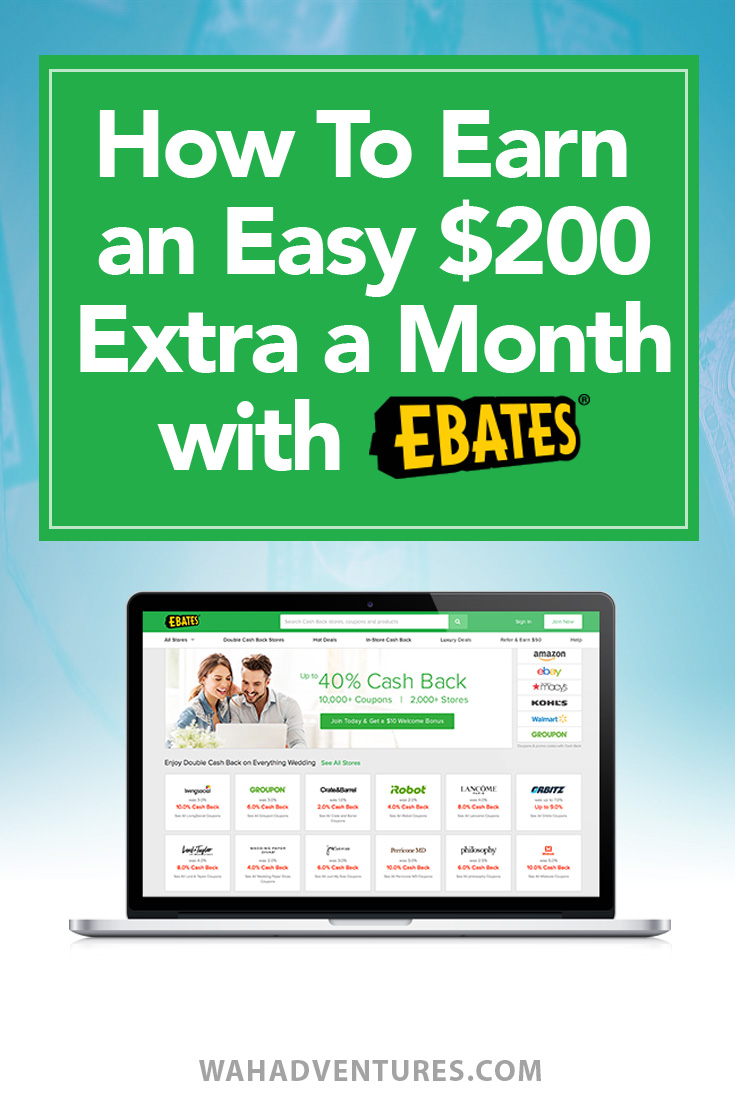 It's a pleasure to review a site when you are really struggling to find any negative things to say, and this is one of those sites.
Need Easy Extra $350+/Month For Free?
What is Ebates?
It is a website that exists to find you discounts and then rewards you with cash back from purchases that you would be making anyway.
I know it might seem like a scam, but read on to find out how you could be getting money back from your online purchases.
Is It Legit Or A Scam?
They are absolutely legitimate.
There are literally thousands of positive reviews for this company.
When I was researching before I signed myself up, I never saw less than a 4-star rating – and this is from pools of thousands of online reviewers.
That is unheard of, especially for an online money-making scheme!
Ebates is an accredited business with the Better Business Bureau and has the top rating of A+ for great business practices.
They also have a comprehensive privacy policy and Terms and Conditions page, which clearly states how your information will be used and what the expectations are if you sign up.
With all these areas checking out, you can be completely confident that they will do what they promise.
How Does It Work?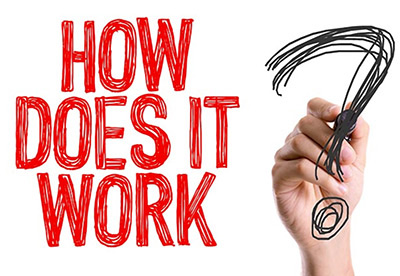 Ebates has literally hundreds of companies that have agreed to partner with the site.
They advertise the percentage of cash back on the website, and members click on the links to those shops and make purchases.
Once the purchases are finalized, the amount of cashback is held on the website.
Assuming they have more than $5.00 in their account and it has been there for longer than 60 days, members receive the promised cashback in the form of a PayPal payment made on February 15, May 15, August 15, and November 15.
How Can They Afford To Pay You?
Ebates uses affiliate sales to earn money and provide you with great offers.
When you shop via a link on their website, the company treats your shopping as having come as a direct result of Ebates referring you onto them.
Need Easy Extra Cash?
Pinecone Research, a leading name in online survey panel honesty, absolutely guarantees $3 cash for every survey you complete!
Take advantage of their time limited New Membership drive and register NOW. Join today: 100% free!


The company then pays Ebates a commission – for example, they might pay them $10 for referring you as a paying customer.
Ebates keeps $5 and gives you $5 – so you are both earning.  Y
ou would not be receiving the cash back without Ebates, and the company is making a profit for connecting customers with companies.
There are no losers in that scenario!
Key Features
Easy sign-up, with rewards for signing up and making at least $25 worth of purchases
A staggering number of online retailers to choose from
Cashback percentage clearly
Coupons for discounts and free shipping also often available
Purchase goods as normal through the Ebates link
Receive cash back, paid every 3 months
Toolbar available
How To Use Ebates
Follow the link to the Ebates site, where you can easily sign up using basic contact information.
You cannot have access to any of the site's functions without an active username.
Don't forget to confirm the link that they send to your email address.
Sign in, and use the links to find the stores that you would usually purchase from online.
It is a good idea to scroll through the list when you first sign up to get an idea of the kinds of retailers that could be available to you.
The percentage shown on each retailer tells you the amount that you can expect to receive as cash back.
Very occasionally stores have restrictions, like a maximum amount of cash back you can receive.
There is a section with that information on the website.
Your account should show your earnings from your recent shopping trips within 48 hours, and the cash back amount should update within 7 days.
Give it some time, but if you don't see the amount appear you can submit a query.
The Toolbar
As soon as you have signed up and familiarized yourself with the site, you should head straight over and download the toolbar.
The toolbar is available for Chrome, Firefox and Internet Explorer, and could save you money.
As you are normally browsing the internet, the toolbar will alert you if there are savings you can access from the page you are on and the percentage of cash back that they are offering.
Make sure you click the links so that your purchases can be traced back to Ebates and therefore credited to you.
Coupons
What are Ebates coupons?
They don't just offer cash back – you can access some great discounts by using coupons from their website!
Search the store that you are buying from and then enter the coupon code when prompted.
There are codes for almost all retailers, and could be anything from an extra savings percentage to free shipping.
Remember as well that these discounts are in addition to your cash back – so you're saving twice!
Referrals and Affiliate links.
If someone signs up on your recommendation, they earn a $10 gift card of their choice once they have spent $25.
You will also receive $5 once one of your referrals spends their first $25 on Ebates retailers using their links.
If you have a website, adding an affiliate link might be a good way to get some extra cash.
Tips For Using Ebates
Links expire.  When you click on an Ebates link you should have 60 days to make your purchases before it expires – but truth be told, sooner rather than later is the wisest course of action.  That way you can be sure that you will receive your cash back as promised.
Get more than $5.  To get paid within a 3-month cycle, you need more than $5 (so $5.01 or higher) and it needs to have been in your account for longer than 60 days.  Don't worry if you don't qualify this pay cycle – there is always the next one!
Link your PayPal.  You will need to either link your PayPal account or opt to receive your earnings by check.  Remember that posting things does often take more time than an electronic transaction, and PayPal is free and easy to sign up.  However, to each their own!
Earn Everything… nearly!
Join Opinion Outpost, one of the few faithful and honest survey panels and earn cash and gift cards for your opinion. Stack your points and redeem them: Simple! No hidden fees and completely free!


Turn off your ad blocker.  Ad blockers sometimes don't play nicely with Ebates – either turn it off or whitelist Ebates to avoid further problems.
Check your purchases on the website.  Problems are rare, but of course with a company handling thousands of transactions there could be a mistake here and there.  It's easier if you just keep tabs on it by returning to the website after 7 days and just double-checking that the listed cash back looks correct.
Click links for every purchase.  Don't get carried away with your shopping – remember to click the links separately each time to make sure you are getting the discount, especially if you change shops or have multiple transactions.  It's a good habit to get into while using Ebates anyway – checking the links and checking coupons before any purchases.  The toolbar gives you added security.
Problems with Ebates
You are not making money, you're just receiving back some of the money you spent.
This is an important distinction because firstly, you cannot get rich off a scheme like this, and secondly, you are really only earning money if you are making purchases you would normally make.
For example, if you normally shop in department stores but choose to shop at a high-end store through an Ebates link, you will probably end up losing money.
To make the most of the system, only buy things that you would normally buy – then the cash back is like money in your pocket.
If you are not a big spender online, it might not be worth the trouble of signing up and constantly following Ebates links to shop.
With an average cash back percentage of 5%, you would need to spend more than $100 to get the $5 needed to receive your PayPal payment.
Before shopping on Ebates, you might want to check that you can't get the item at a cheaper rate somewhere else.
They do not guarantee the items you want to buy are the cheapest available – only that you will get money back from the purchase.
If you are a true bargain hunter, keep checking that you're getting your money's worth from the purchase before making it through the Ebates link.
Should You Join?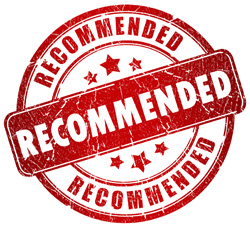 If you shop online, I cannot see any reason that someone would not take advantage of this fantastic opportunity to get money back while still making their usual purchases.
It might take you a while to get used to checking the Ebates website before shopping – but if you download the toolbar, even that becomes easier.
It's free and easy to join, offers coupons and other discounts, and then gives you cash back on your purchases as well!
You should absolutely join, and make the most of your online shopping.
Official site: www.ebates.com
Related Posts:
Earn Everything… nearly!
Join Ipsos iSay, one of the few Faithful and Honest survey panels and earn prizes, gift cards and donations. Stack your points and redeem them: Simple! No hidden fees and completely free!