Inspired Opinions Review – Does Your Opinion Really Count?
Updated on: by Amy Kennedy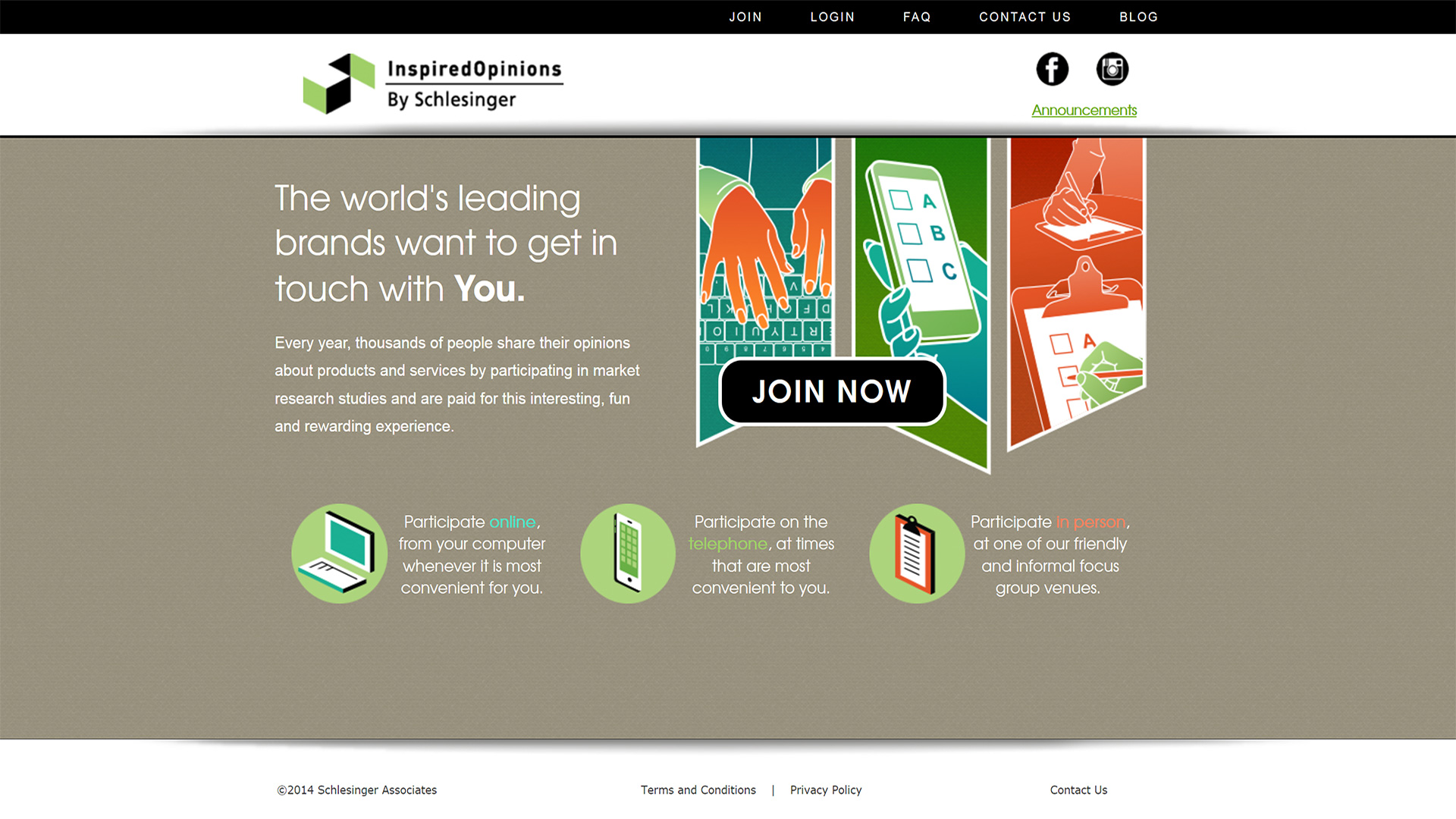 If you're looking for a paid market research site – you could do worse than Inspired Opinions, but you could probably do better.
Need Easy Extra $350+/Month For Free?
Here's my review of Inspired Opinions.
What is Schlesinger Associates?
Schlesinger Associates come from the parent company behind Inspired Opinions.
It's the name you'll need when researching the company on the Better Business Bureau, or BBB – where they have an A+ rating and no complaints filed.
However, they are not specifically accredited.
Even without accreditation, they still have a good reputation as being trustworthy due to their 40+ years in the market research industry.
Is Inspired Opinions a Scam?
Inspired Opinions meets the usual tests for being a legitimate paid survey opportunity.
Their parent company has a rating on the BBB, they have a clearly defined privacy policy, and they have many reviews and a generally impressive online presence.
They are also affiliated with some major research organizations such as Usability Professionals' Association, Qualitative Research Consultants (QRCA), and the Council of American Survey Research Centers (CASRO).
All of these associations make Inspired Opinions more trustworthy, and confirm that they are not a scam.
Where does the money come from?
Schlesinger Associates is a leader in market research, and attracts many big businesses and research institutions as clients.
In the case of Inspired Opinions, the client business pays Schlesinger Associates an agreed sum of money to conduct research on a particular group of people.
Schlesinger Associates then looks at the pool of people registered as panelists on their website and offers the opportunity to participate in research to the people who are the best match for the clients.
The original payment is then given to the participants in the form of points – after Inspired Opinions takes their cut, of course.
Sometimes your original profile information indicates that you might be a good fit, but they need to ask you further information to ensure that you meet the requirements of their client.
That does mean that occasionally you will not qualify for surveys you are invited to.
Need Easy Extra Cash?
Pinecone Research, a leading name in online survey panel honesty, absolutely guarantees $3 cash for every survey you complete!
Take advantage of their time limited New Membership drive and register NOW. Join today: 100% free!


Key Features
Minimum age of 18+.
Multiple members from the same household allowed.
Members are rewarded with points.
Points don't expire except for inactivity.
Surveys offered a few times a month.
Can be asked to participate in person, by phone or online.
Opportunity to participate in focus groups
Points redeemed for Amazon gift cards.
How to sign up?
Signing up is easy and free.
I thought the sign-up process resembled the kind of survey you will soon be taking – you answer questions, and move on to the next set providing your answers qualify you to move forward.
You need to provide a telephone number, which isn't standard for most sites.
Inspired Opinions does contact members by phone to offer them further opportunities.
My Experience
I so far have not been invited to participate in any focus groups or phone polls.
It's a shame, because that's where the big money really is.
I receive between 4 – 6 surveys per month, and I don't qualify for all of them, so the rate of pay is pretty underwhelming.
There are extensive screening requirements for most surveys.
I'm also a bit underwhelmed that an Inspired Opinions reward card was the main (if not the only) way to redeem points – I prefer to receive cash so that I can spend it wherever I choose, instead of having gift cards that sometimes expire before I get to use them.
The surveys I did receive from them were fine – not too boring, but certainly not thrilling, and definitely not enough of them.
I could easily do 3 or 4 times more surveys, especially with the rate that I was screened out.
While it is normal that you will sometimes be disqualified from completing a survey, it feels even worse when you only have 4 surveys per month and you don't qualify for 3 of them!
To be perfectly honest, I did cancel my membership.
While there was absolutely nothing wrong with Inspired Opinions, I wasn't getting the points I needed to redeem my reward.
Someone in a different demographic could have a different experience, but from my research online it seems that I am not alone.
I personally left Inspired Opinions to focus on other paid survey companies, but perhaps you would prefer to register and hope for a highly-paid trial to make it worthwhile – it's up to you.
What Are Focus Groups?
Focus groups and phone studies are the real money earners, if you can get into one.
There are a huge number of reviews from people who got into these studies and have received payments that are large enough to be shocking to a survey-enthusiast, used to being paid in cents.
Some people earned over $100 for their participation.
Focus groups are a group of people who meet very specific demographic information and are offered the opportunity to participate in a specialized market research program, often conducted in person.
The higher rate of pay reflects the in-depth work that the panelist is required to undertake, the specific demographic required by the client, and the fact that they have to go to a physical location to complete the study.
Some people have been given tasks like wearing and washing a t-shirt, then commenting on how the fabric felt after each wash.
Others had to review advertising, or give opinions on short videos.
There are a wide range of opportunities available, but unfortunately Inspired Opinions has a huge pool of eager people wanting the higher paid opportunities.
It is often luck (as well as demographics) that determines who gets offered the higher paying panels.
Pros and Cons
Positives:
Interesting range of surveys.
Reasonable rate of pay.
Reputable company.
Points redeemed for popular gift cards.
Work with major companies and brands.
Other lucrative opportunities like test panels.
Relatively low cash-out rate of $10.
Points don't expire except through inactivity.
Multiple members from the same household allowed.
Negatives:
Huge pool of people competing for the same surveys.
Lots of pre-screening and often disqualification.
Not enough surveys.
Extensive pre-screening.
Not enough choice when redeeming points.
Regular surveys are low paid.
Tips For Making The Most Out Of IO
Read the Terms and Conditions.  This is boring advice I give to anyone looking to participate in market research, but it is absolutely vital to know what you are getting yourself in for before you give out your personal information.  I can say that they agree not to sell or misuse your information, and that I was happy to sign up – but you have to decide for yourself whether you like their policies.  It also stops you having your account terminated for accidentally breaking the rules.
Keep active so your points don't expire.  Inspired Opinions is reasonably generous in that your points won't expire unless you stop using the site for longer than 12 months.  Anyone looking to make money from paid surveys should try to take as many surveys as possible.
Get in quick.  If you are offered a survey or other opportunity, remember to act soon, so it doesn't get filled up.  The higher paying opportunities obviously fill up the fastest, so you should get onto the survey as soon as possible.  With so many members all competing for a few surveys, Inspired Opinions has a lot of choice and as the saying goes, "If you snooze, you lose".
Can you take a break?  Some surveys will let you stop them and come back, whereas others will mark you as disqualified if you exit the browser in the middle – and you will lose any points you should have been awarded.  Take a mental note of whether you can stop a survey mid-way – it should tell you before you begin.
Combine it with other sites.  If you do want to give Inspired Opinions a go, you are not going to make the best use of your time if you limit it to only this company.  It's great if you get a high-paying focus group – but if not, you could be waiting a long, long time to see any payment.  Sign up to multiple paid survey sites to get more regular surveys to complete.
Should I Join?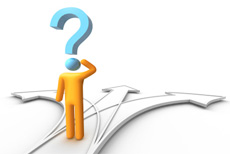 On one hand, Inspired Opinions is trustworthy, recognized as a leader in market research.
They will pay you for your time and opinions, and they do have some exciting opportunities that other survey sites are unable to offer.
Earn Everything… nearly!
Join Opinion Outpost, one of the few faithful and honest survey panels and earn cash and gift cards for your opinion. Stack your points and redeem them: Simple! No hidden fees and completely free!


On the other hand, the surveys can be very few and far between.
It's nice to think that you might be invited into a high-paying trial with little effort on your part, but your chances are the same as a sweepstakes; it's theoretically possible but statistically unlikely.
While Inspired Opinions is not a scam, you probably can do better.
If you do choose to sign up for this company, you do have the option to combine your membership with other paid survey sites to make sure you're getting as many surveys as you can.
But in my opinion – there's nothing really wrong with it, but there is also a lot better out there.
Check out the: Top 10 Legit High Paying Survey Sites
Related Posts:
Earn Everything… nearly!
Join Ipsos iSay, one of the few Faithful and Honest survey panels and earn prizes, gift cards and donations. Stack your points and redeem them: Simple! No hidden fees and completely free!