The Truth About Ipsos i-Say: Legit or Scam? The Detailed Review.
Updated on: by Amy Kennedy
Ipsos i-Say is a market research site that offers paid surveys, but with a significant point of difference – they reward loyalty with bonus points!
Members can be offered around 8 surveys per month.
Points are awarded based on the length and difficulty of the survey, and there is a wide range of rewards to choose from when it comes time to redeem those points.
But is it worth signing up with Ipsos i-Say?  Here's what you need to know before you register.
Is the Ipsos i-Say Panel Legit or a Scam?
Ipsos is a well-known name in market research, with a few different branches of their company.
Ipsos is accredited by the Better Business Bureau, which says they have been trading for more than 40 years, and have an A+ rating!
There are many, many reviews from people who have been a part of the Ipsos i-Say panel and received a pay-out.
Ipsos i-Say is definitely not a scam.
You really can earn rewards for your participation in user surveys, including cash payouts.
Key Features
Earn points.  Ipsos i-Say offers points for completing surveys and a number of other simple tasks.  The points are approximately $10 per 1000 points, although this can vary depending on the kinds of rewards that you select.  Surveys are normally worth between 10 – 100 points each, with bonus points awarded if you aren't selected to take part in that survey.  You can also earn points for referring friends and family.
Sweepstakes. Ipsos i-Say has a new member's sweepstakes.  New members are automatically entered into a $1000 cash drawing once they have signed up.  Winners are notified by email and their names are shared on the site.  Every 4 months, 10 lucky members win sweepstakes worth 5,000 points.  Members earn entries by being active on the site and participating in polls and surveys.
The surveys. Ipsos i-Say has partnerships with some major brands, and members are often asked to complete surveys for these brands – sometimes about products that have not been released yet.  Survey opportunities are sent by email and are also available on the dashboard.  The surveys on the dashboard will show the amount of points on offer and a prediction of how long the survey should take.
Polls and community. After every survey, the member is offered the chance to take part in a "poll predictor", which asks the member to guess what the most common responses to a question might be.  If they are correct, they win extra entries into the sweepstakes draw.  Ipsos i-Say also has a vibrant community where you can create your own polls and get opinions from fellow panel members.
The rewards. Ipsos i-Say panel offers a number of rewards to redeem your hard-earned points on.  These include PayPal deposits, vouchers, and even charity giving.  The cash options can take some time to cash out, and the points required to redeem these prizes are not always the same – so for example, for $15 worth of cash through PayPal you need 1,530 points, but $100 will only cost you 9,600 points.
The Requirements
To work on this platforms, here are the requirements:
1. Eligibility:
To participate in surveys and earn rewards, you generally need to meet certain eligibility criteria, which may include:
Age Requirement: Most survey panels require participants to be at least 18 years old or have parental consent if they are under 18.
Residency: Survey panels may have specific country or regional restrictions. Make sure you are in a location where the survey panel operates.
Demographics: Some surveys target specific demographics, such as gender, occupation, or household income. Meeting the desired demographics increases your chances of receiving survey invitations.
2. Registration:
To get started, you need to register an account with the survey panel, usually through their website or mobile app. Registration typically involves providing the following information:
Personal Details: This includes your name, email address, and sometimes additional contact information.
Demographic Information: You may need to provide details about your age, gender, occupation, education, household size, and other relevant demographics.
3. Active Participation:
Once registered, active participation is key to earning rewards through surveys. Here are some aspects of active participation:
Survey Completion: Respond to survey invitations in a timely manner and complete surveys accurately and honestly.
Profile Updates: Keep your profile information up to date, as it helps survey panels match you with relevant surveys based on your demographics.
4. Consent and Compliance:
When participating in surveys and earning rewards, you'll typically need to agree to the following:
Terms and Conditions: Review and accept the survey panel's terms and conditions, which outline the rules and guidelines for participation.
Privacy Policies: Understand how your data will be collected, used, and protected by reading and agreeing to the survey panel's privacy policy.
Survey Guidelines: Follow the survey panel's guidelines for survey completion, including providing truthful and thoughtful responses.
Rewarding Loyalty
One of the biggest points of difference for this survey company is the emphasis Ipsos i-Say places on loyalty.
As well as getting incentives to sign up, this company offers incentives to stay active.
With their loyalty scheme for members, Ipsos tracks the number of surveys their members take within a calendar year (January to December).
For completing 5 surveys, the member will receive a 30-point bonus, and the amounts increase with the number of surveys taken within that year – all the way up to a 600-point bonus for completing 200 surveys in a year.
While 200 surveys might be difficult for some people to achieve, at the very least Ipsos is prepared to reward their members for completing surveys, as well as the usual points for completing the required tasks.
Keeping up your activity levels on this site will also earn you bonus entries into the sweepstakes competition.
Active, loyal members are also often asked to download the Ipsos i-Say app, which is not available to everyone.
My Experiences
I signed up for Ipsos i-Say quite easily, although I had read reports of some people not being able to sign up because the service is oversubscribed.
If this does happen to you, try waiting a while and then re-trying in case a spot opens up.
After the usual sign up questions, I began taking surveys through the dashboard and whenever one became available through email.
I liked being able to see the available surveys on the dashboard, and the best bonus of logging in to the site to check for surveys is that the expected time and payout was very clearly displayed, allowing me to choose the best surveys for the time I had available.
I did have some issues with surveys showing as available, but showing as unavailable when I tried to complete them.
While the estimated time was helpful, it was not always correct; and a few times the points were not correct either.
I had minimal problems though, and often the surveys actually took less time than expected.
I was not invited to try the mobile app, but the site worked fine on my phone or tablet.
As in all survey sites, I was disqualified for some surveys after completing some initial questions.
However, I found that I was normally disqualified quite quickly, and I received the sweepstakes entries which were welcome.
I didn't spend a lot of time participating in the community, but some members really seemed to enjoy the polling function and the opportunity to discuss products and ideas with other people.
The short poll after a survey was fun to complete; it makes a nice change from the longer surveys.
I enjoyed my time as a part of the Ipsos i-Say panel, and I will continue to use this site in conjunction with other sites in order to make the most money.
They offer a fair number of surveys, but I would prefer to be a member in a number of different survey panels in order to get the maximum benefit.
I could see myself earning about $5 – $10 a month from Ipsos i-Say – which is not enough to become rich, but certainly some welcome spending money every few months.
Pros and Cons
First, the negatives:
Limited number of surveys
Some technical issues with the site
Some people can't join straight away
Cash payouts take a long time to process
Usual complaints about most survey sites – some people saying they lost points, had their account deleted, didn't earn enough.
But the positives are:
Easy and free to sign up
More surveys available than many other sites
Regular prize draws, including a new member draw
Fun polls and community interaction
Points even on disqualification
Incentives to participate regularly
Number of rewards to choose from
Top brands showing unreleased products.
Spam
Ipsos i-Say takes accusations of spamming very seriously, and have a number of posts outlining their policies and methods of preventing spam.
While you are entrusting a site with personal information, it is good to know that they are committed to maintaining your privacy.
The FAQ page lists different groups that they are registered with, including Habeas and TRUSTe, which are reputable email compliance organizations.
They make no claims to offer a "get rich quick" scheme, and their honesty about the kinds of benefits and rewards you can expect is refreshing.
Survey sites are best used as a supplementary income, rather than a person's main source of earnings.
You might not get rich, but as Ipsos i-Say writes on their FAQ page,
"Your say WILL count.  You WILL get chances to earn points to redeem for great rewards.
And, we WILL deliver the rewards we promise."
Is Ipsos i-Say Panel Worth Signing Up For?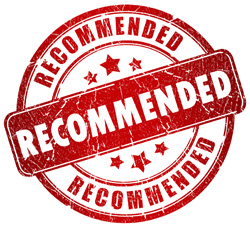 Ipsos i-Say panel values their members, and they value long-term participation in the surveys that they offer.
They allow members to access a reasonable number of surveys, they pay standard rates, and they have sweepstakes that can be entered many times in the space of 4 months.
This panel has made an effort to encourage community participation as well, and is a great place to go if you need an opinion from everyday people.
Ipsos i-Say panel does have some technical issues, and the usual problems that are encountered with most survey sites – it doesn't pay very well when considered as an hourly rate, it is sometimes inaccurate with the estimations of timing, and the payout can take a long time, depending on what reward you choose.
However, this market research group are absolutely worth participating in – especially when used in conjunction with other similar sites.
If members complete every survey they are offered, and participate as much as possible, being a member of the Ipsos i-Say panel is a rewarding experience that might put you first in line to learn about new products and help you earn some cash or other rewards while doing so.
Sign up with Ipsos i-Say, and remember to stay active!
Official site: www.i-say.com
Related Posts: