Is WordGigs Legit or a Scam? Read Our Full Review
Updated on: by Amy Kennedy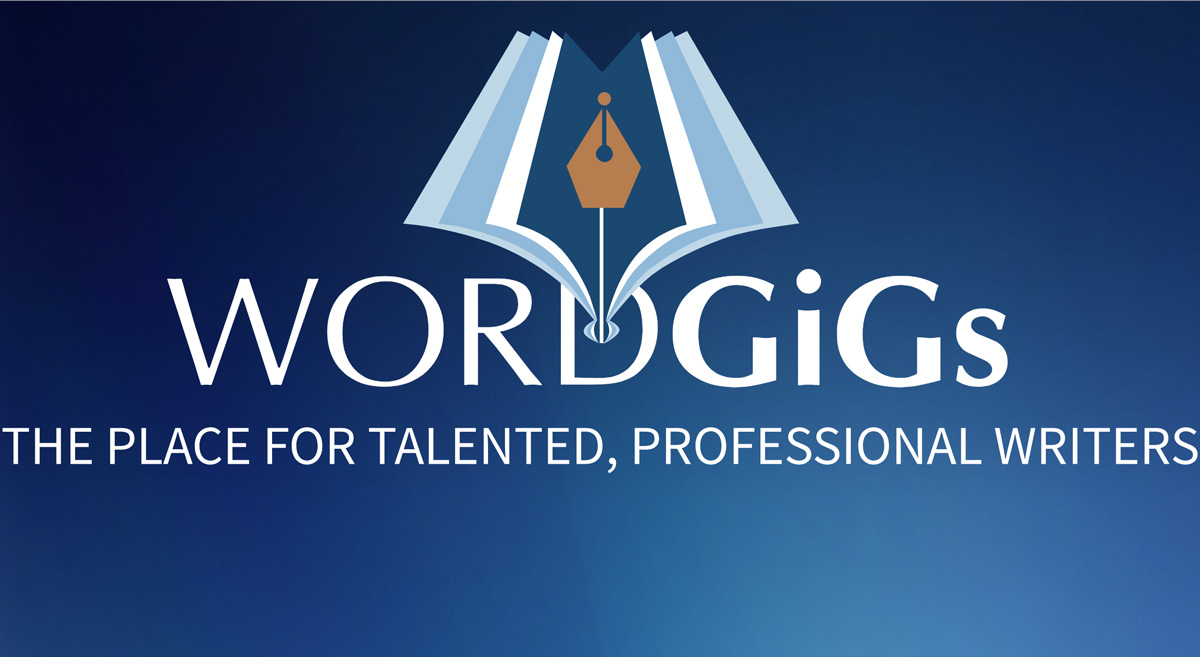 Freelance writing is an excellent career to start if you want to work from home and have good writing skills and the desire to help people.
Need Easy Extra $350+/Month For Free?
But in recent years, the freelance writing market has become saturated with scam websites, content mills, and other things promising writers steady work with good pay.
Some of these claims are legitimate while others aren't all they're cracked up to be.
As more and more freelance writers pop up in the industry, it's becoming more difficult for some of them to find work because there's more competition for gigs.
Unfortunately, that leaves many clamoring for low-paying jobs that they think they can score quickly to make some money.
That's where content mills come into play.
A content mill is a place that usually pays relatively low rates to freelance writers willing to pick up bulk work for their clients.
You'll get paid much lower at content mills than you would if you were to seek out your own clients or apply for open writing positions.
But for some people, they're simply the best way to guarantee some steady work if they don't yet feel ready to branch out on their own and look for clients.
One of those content mills that's fairly well-known in the industry is WordGigs (Wordgigs.com), and this WordGigs review covers just about everything you'll need to know to find out if it's the right place for you.
What is WordGigs?
WordGigs is a content mill that seems to have as many enemies as it does fans.
Those that love it really love it and do great there, and those that hate it hate it with a passion and let everyone know.
It's been around for several years and obviously seems to have enough clients and writers that like it to keep it in business.
The company doesn't always have openings for writers depending on its current client needs and how many writers are currently available to take assignments, so you'll need to keep an eye on the application page to see if you can sign up if you're interested.
On WordGigs, you'll be able to see the current jobs and take what you want to work on.
In that respect, it's a flexible way to earn money from writing.
Need Easy Extra Cash?
Pinecone Research, a leading name in online survey panel honesty, absolutely guarantees $3 cash for every survey you complete!
Take advantage of their time limited New Membership drive and register NOW. Join today: 100% free!


Most people use content mills like WordGigs in conjunction with several other similar sites to ensure that they'll have a consistent flow of work, so you might want to do the same if you sign up.
Each writing task will have a deadline in which you'll need to complete it and a specific pay rate for the assignment.
Who Can Join WordGigs and How?
Like most content mills, there are some requirements WordGigs has of its writers before they can start getting assignments on the site.
Most importantly, you'll need to be a United States citizen and a native English speaker.
This isn't anything against international writers, but you'll see this requirement often on sites like these.
That's because so many clients operate in English-speaking countries, so they want to make sure they're getting native English speakers who can clearly communicate the ideas they need to express in their content.
You'll also need a reliable computer with an internet connection to be able to sign onto the system, grab assignments, and turn them in.
Most tasks are due within 48 hours, although they can range from 24 hours and up.
Writers will be judged and placed on levels depending on their experience and the work they turn in, and it's important that you maintain your level and try to move up to higher levels to get better assignments.
Consistently turning in low-quality work can make you move down a level and even get booted from the site.
Finally, you'll need to complete the full application process, which includes filling out a form about yourself, your writing experience, your writing interests, and attaching a few previous writing samples.
Those samples will help the WordGigs team know what level to place you on based on your ability to write and communicate your ideas.
You must provide a PayPal address, as well as an email address to create your free account, too.
Writers moving forward with the application process will also be asked to pass a writing test that will evaluate your usage of grammar, punctuation, spelling, etc.
If you completed Jr. High English, you should be able to pass.
Of course, be sure to eliminate distractions and pay attention.
Mistakes happen no matter how easy the quiz is, and there are no second chances.
It's also reported that WordGigs will schedule a quick phone interview before allowing you to become a registered member, mostly to explain how the site works and to ensure that you can communicate clearly in English.
Some member state getting set up with this phone call while others don't mention it (I never got one when I applied), so it may not be required of everyone.
Read More: These 45 Freelance Online Writing Jobs are Perfect for Beginners
All About WordGigs' Pay
Pay from WordGigs is twice per month with PayPal, usually on the 1st and 15th.
Remember that transferring money from PayPal to other accounts may take a day or so, so plan accordingly with your payments.
A 1099 and a PayPal address are required before first payment can be received.
I found no mention of minimum earnings for payout; instead, WordGigs will pay you whatever it owes you when it's ready for pay day.
There are a few different types of writing assignments offered at different rates of pay.
These include:
Articles: These are typically blogs or long-form articles that pay depending upon their length.
Those that are up to 400 words pay $4.50, while those up to 1,000 words pay $18.
Longer articles up to 2,000 words aren't listed in the pay rate, but it's safe to assume that if you get longer article projects, you'll get paid more.
Earn Everything… nearly!
Join Opinion Outpost, one of the few faithful and honest survey panels and earn cash and gift cards for your opinion. Stack your points and redeem them: Simple! No hidden fees and completely free!


Press releases: You can write press releases for clients for $15 a piece, and they usually range between 400 and 700 words.
Elite content: These are long-form pieces of content that are 2,000 words or above and pay between $65 and $95.
eBooks: Some clients want WordGigs writers to create eBooks for them to sell or give away as part of a lead generation funnel.
Depending again on their length, the eBook rate can range anywhere from $85 for 4,000 words and $425 for 20,000 words.
While these pay rates seem really low (they are!), there are some writers that report making 300 dollars a week, give or take.
Of course, these writers are probably also spending most of their working time each week on WordGigs writing assignments for these low amounts.
It comes down to how fast you can write and how much is available to write.
At the time I am writing this, there are no projects posted, but of course this can vary during seasons and depending on how many clients are currently looking for work.
Training
There is at least one video that is required as training to write for WordGigs.
This video basically introduces you to WordGigs and its processes to show you around the site and help you understand how to claim and complete assignments.
The video also goes over important formatting information you'll need to follow before turning in assignments.
Failure to watch the video and apply what it teaches you might make you ineligible for future work from WordGigs.
How WordGigs Assignments and Levels Work
As I mentioned, you'll be placed on a level when you join.
This level is determined by what you did in the application process, like your writing test, samples, and the experience you indicated.
When you complete an assignment, you'll also get rated by the team that reviewed your work.
As you'd expect, there are WordGigs editors that check over every piece of content before sending it to a client to make sure it meets their standards and includes the information they needed.
The editors will also be responsible for letting you know how you did.
They'll not only check your grammar, spelling, punctuation, etc., but they'll also fact-check your work for accuracy, make sure you met the formatting standards explained in your training, and ensure that it meets the client's expectations.
If you failed to meet any of those criteria, you won't be eligible to move up levels.
Why are levels so important?
Higher levels get access to the best tasks on the site, meaning more opportunities and more pay.
As far as choosing assignments, you're able to choose from whatever ones are available to you.
The site will only show you assignments available for people on your level.
Once you've completed it, you can turn in the assignment using your dashboard and wait for its review, which may take 24-48 hours.
Is WordGigs Legit or a Scam?
Is WordGigs a legit site that pays writers?
Sure.
I've seen plenty of reports about it actually paying, so in that respect, it's not a scam.
But is it somewhere respected writers should turn to for work?
In my opinion, no.
I've read a lot of reviews from real members and, from those reviews, it certainly doesn't seem like WordGigs gives a lot of respect to its writers.
You can also browse through its blog and see this for yourself.
The blog's main page, for example, says this:
Any monkey can write the same garbage you see online and have to weed through to find the real answers your looking for when researching a topic, but a writer, a professional writer, that is, writes work that doesn't waste the readers time, doesn't frustrate the review team, and actually earns the money we pay them."
WordGigs acts as if it pays writers a fair rate for all the work they do.
That same post mentions $100 for a 20,000 eBook!
For those who don't know, that's not even close to a fair rate for that amount of work.
Add a couple of zeroes on there and you might be getting a fair rate.
So, the paragraph above basically says that WordGigs expects the world from its writers, but it only willing to pay them a tiny fraction of what they should be making – not okay!
Take it from me: This is one content mill you should seriously consider passing up.
It's just not worth the headache for the ridiculously low pay they offer for each project.
What Are Some Better Alternatives?
Don't worry – I have some alternatives to try if you're a freelance writer who's serious about getting some decent work.
Verblio used to be known as BlogMutt and is technically a content mill, but it's lightyears ahead of WordGigs.
Verblio has levels that you can work your way up by producing more content that clients choose to use.
So, the more you write, the easier it is to move up.
The thing is, Verblio pays much fairer rates to start, even at the bottom level, than WordGigs.
There are a ton of jobs to choose from here, too, on any given day.
For example, there are currently more than 1,000 assignments open on my dashboard.
The downside of this place is that all of your content might not get picked by a client.
You might sign up to write something for that client only for the client to choose another writer's content over yours.
Then, you don't get paid for it.
However, you are free to reuse that piece of content for other clients who need relevant work.
Although I don't love suggesting content mills, this is one of the better ones if you really feel like they're best for you right now.
A lot of people mistake Upwork for a content mill, but it's not at all.
In fact, it isn't even just for freelance writers.
It's for any freelancer who wants to meet clients for more work.
Upwork has a bidding system instead of a dashboard where you claim assignments.
You can browse open jobs and then use your bids to apply for them and send along a proposal.
You do have to pay for your bids, but most jobs won't cost more than $1 to apply for.
Impress the client with your cover letter and proposal and you might just snag your next freelance writing gig in no time.
Bloggers can find work on ProBlogger's Job Board, and there are even some jobs posted for other types of content writing, like copywriting and press releases.
The job board is super clean and easy to use and there are new jobs posted daily.
One thing to consider with ProBlogger, though, is that there tends to be a lot of competition on the site because it's free to use and doesn't cost anything to apply for a job.
Therefore, you'll really need to make sure that your resume, cover letter, and application stand out so clients will want to choose you over the other applicants.
Indeed is certainly not just for freelance writers.
Instead, it's one of the top job search sites on the web.
But it is an excellent place for freelance writers to find work for legitimate clients who are already looking for writers.
If you're not yet into cold pitching clients for writing work, then this can be a great alternative.
To find writing jobs, you can use the Indeed search bar to look for "home-based" or "remote" writing jobs.
Freelancer is another platform that connects freelance writers with clients. From a writer's perspective, you can create a compelling profile showcasing your writing expertise and past work.
The platform offers a vast pool of writing projects across different industries and niches.
As a freelancer, you can browse available projects, submit proposals, and negotiate terms with clients.
Freelancer provides a platform for seamless communication and secure payment transactions, allowing you to work on writing assignments and build relationships with clients.
Textbroker is a content mill designed specifically for writers.
As a writer on Textbroker, you can register and complete a writing sample to determine your initial skill level.
Based on your writing quality, you'll be assigned a star rating that determines the pay rate for your work.
Textbroker offers a variety of writing assignments across different topics and industries.
Writers can choose from available assignments and submit their completed work through the platform.
Textbroker handles the payment process, providing a streamlined way for writers to earn income by writing content.
Constant Content provides a platform for freelance writers to create and sell their written content.
From a writer's perspective, you can create articles, blog posts, and other forms of content and set your own prices for each piece.
Constant Content acts as a marketplace where clients can browse through available content and purchase articles directly.
This platform allows you to retain ownership of your work while earning income from the sales.
Constant Content provides writers with exposure to potential buyers and a platform to monetize their writing skills.
WriterAccess is a content creation platform that connects writers with clients seeking written content.
As a writer on WriterAccess, you can create a profile highlighting your expertise, writing styles, and industry knowledge.
The platform offers various writing opportunities, including articles, blog posts, social media content, and more.
Clients post assignments on the platform, and writers can apply to work on those projects.
WriterAccess facilitates communication, project management, and payment processes, making it easier for writers to find work and collaborate with clients.
If you've tried WordGigs in the past or currently use it, we'd love to learn your thoughts.
Please drop a comment below about your experience to help other users considering it!
Related Posts:
Earn Everything… nearly!
Join Ipsos iSay, one of the few Faithful and Honest survey panels and earn prizes, gift cards and donations. Stack your points and redeem them: Simple! No hidden fees and completely free!