MyPoints Review: How to Get Paid For The Things You Love
Updated on: by Amy Kennedy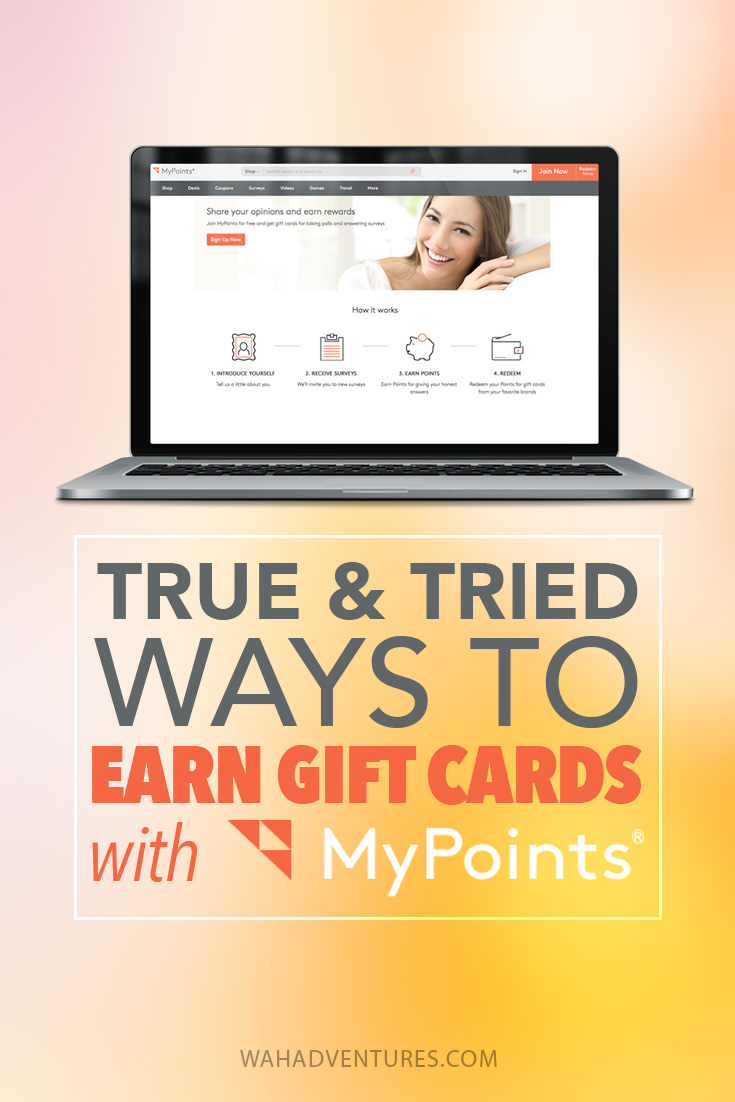 Most people who use the internet are familiar with survey sites or other market research options online.
Need Easy Extra $350+/Month For Free?
Many first-timers join these sites and are disappointed with boring surveys and low earnings.
MyPoints is a reputable, interesting site that boasts a business model with a difference.
If you use the internet to shop, play and explore – you could be earning rewards for your time, with almost no extra effort required.
How is this possible?
Is MyPoints Legit or a Scam?
MyPoints has been around since 1996, and boasts a huge number of members.
Many members have been a part of the MyPoints site for years, unlike many sites where the members tend to lose interest after a relatively short amount of time.
MyPoints is a Better Business Bureau accredited business.
The company that currently owns the site, Prodege, LLC., has achieved a rating of A+ for their excellent business practices.
With the high number of satisfied users and affiliations with major organizations (including email compliance organization TRUSTe, which means that MyPoints will not send you spam), MyPoints is a legitimate business with real rewards.
They are absolutely legitimate, and are a fantastic option for people looking to make money online – as long as members sign up with a clear idea of what they are participating in and a realistic idea of their rewards.
The Business Model
MyPoints started out as a shopping rewards site and has since expanded to include other areas, such as market research and click-through advertising.
Members used MyPoints to access deals for a large number of shopping websites, and get rewards for dollars spent on these sites.
The company has since expanded to include a wide range of different ways to accumulate points.
There are many ways to earn points, but the main idea is to collect MyPoints while shopping and using the internet as normal.
MyPoints receives payment for sending customers to the stores, members then receive a percentage of this payment in the form of points.
Need Easy Extra Cash?
Pinecone Research, a leading name in online survey panel honesty, absolutely guarantees $3 cash for every survey you complete!
Take advantage of their time limited New Membership drive and register NOW. Join today: 100% free!


Member's points can then be redeemed for cash or on a wide range of gift cards which MyPoints are also buying at a discount.
Members of MyPoints are encouraged to receive their rewards in the form of gift cards.
A lower number of points is required for a gift card than an equivalent value in cash.
As long as a member is using MyPoints to shop for things that they would buy anyway, they are getting potential discounts through the site, being rewarded for those discounted purchases, and then using their rewards to buy discounted gift cards.
The companies get customers, MyPoints is paid by the companies for sending them customers, and the customers get rewarded. Everybody wins!
The points have no standard conversion rate, as it depends on what you would like to redeem them on.
As previously mentioned, MyPoints prefers you to redeem on rewards rather than cash, as they get a discount for the gift cards.
As an idea, a $25 Starbucks gift card costs 3,700 points, while a $25 Amazon gift card costs 3,950 points, and a $25 Dell gift card costs just 3,600 points.
An equivalent amount of cash would require even more points.
These numbers are just a guide as they do change.
Points expire after 12 months of MyPoints account inactivity, so remember to keep participating.
How Does MyPoints Work?
Members create an account via the website, and confirm it.
You must come from either Canada or the U.S., and be over the age of 18. Once the account has been created, log in to the website and have a look around.
Many first-time users comment that the initial impression is a bit overwhelming – there are so many things to see and advertisements to follow!
It is a great idea to install the Google Chrome toolbar called "Score!" and practice using it as often as possible.
Using this toolbar to make your internet searches will earn you points and alert you to vouchers and discounts that might be available for the sites you are looking at.
The best way to earn points for shopping is to get into the habit of looking at the MyPoints site first, before making any purchases.
And I mean any other purchases – you really might be surprised what sort of businesses will earn you points!
How Can You Earn?
In addition to the search bar, there are a number of ways to earn points and rewards.
Shopping. Clicking on links through the MyPoints website when you shop online will earn you points.  It is important to go directly through the MyPoints link, not to add coupon codes from other sites, and not to spend too long before making a purchase, as some sites will consider you logged out from MyPoints if you are inactive or change browser windows.  The vendors send their points at different times but they will eventually be credited to your account.
Bonusmail. MyPoints sends users mail with links to click – each link takes around 10 seconds to click and will earn you points, no further action or purchases required.  If you do choose to purchase through that link, you will earn extra points.  Many members choose to only open mail as a way of earning points, and are still able to get rewards.
Coupons. Coupons can be hit and miss, but when they are on offer they are a great way to earn points.  Look for coupons in your area, and use them while shopping to get discounts and points for your normal shop.
Surveys. From time to time MyPoints will send surveys – although unlike most similar sites, this is probably not where you will get the bulk of your earnings from.  Most surveys take around 10 minutes and will earn you points, even if you are disqualified.  Make sure your profile is updated from time to time, and don't forget to check in regularly to the survey section of the MyPoints website.
Games and Videos. Members can watch a limited number of videos per day to gain points.  These videos are on a wide range of topics, and sometimes include advertising.  There is a limit of 10 videos per day.  There are also games available, but they require cash deposit with a points reward – so it's probably best not to participate unless you play those sorts of games normally anyway.
Referrals. MyPoints will give members 25 points for each friend they refer who signs up and earns their own points.
New Member Offer. New members who sign up to MyPoints and spend $20 within the first 30 days of membership get a $10 balance in their account, equivalent to 1,750 points.
Pros and Cons
It's really difficult to talk about the negative aspects of MyPoints, as there really are very few!
Unlike survey sites, you won't be spending large amounts of time for little reward, as you can earn points for simply using your computer as you normally do to shop and search.
As always with popular sites with large numbers of members, there are some complaints – mostly about customer service and points not being added correctly.
The best way to guard against these issues is to be very careful to read the FAQs, and contact customer support when necessary.
Have realistic expectations of your earnings – a few gift cards a year make a nice extra income, as opposed to huge earnings.
There are so many positive aspects to talk about:
Easy to sign up
Legit company, no scam
Wide range of reward options
Free to join
Earn points for everyday activities
Wide range of reputable affiliated companies
Use coupons for discounts and points
Simple surveys and email links for points
Very little extra effort required
Handy search bar that alerts you to opportunities for more points
Easy to redeem points
Reasonable turnover time to receive vouchers etc.
And the list goes on!
Should You Join MyPoints?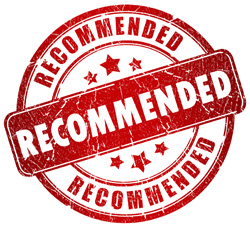 If you are over 18, a resident of either Canada or the U.S., and use the internet to search and/or shop – MyPoints is for you!
The biggest struggle is remembering to use MyPoints for making your purchases, and even then, the toolbar can help remind you.
Instead of waiting around for a company to send you survey links (that you will probably be disqualified for), MyPoints allows you to be as proactive as you like.
Earn Everything… nearly!
Join Opinion Outpost, one of the few faithful and honest survey panels and earn cash and gift cards for your opinion. Stack your points and redeem them: Simple! No hidden fees and completely free!


From searching out links, emails, surveys, games and videos, to simply using the Score! toolbar instead of another search bar – you decide how you will earn your points and how much effort you would like to put into it.
This company offer an exciting system that benefits everyone involved, and earns its members rewards for doing what they would normally do – with very little extra effort required.
There's no reason to not to join MyPoints!
Click the link, go to the site, and sign up today to become part of one of the top recommended money-making sites, and see what rewards you can receive for your time.
Official site: www.mypoints.com
Related Posts:
Earn Everything… nearly!
Join Ipsos iSay, one of the few Faithful and Honest survey panels and earn prizes, gift cards and donations. Stack your points and redeem them: Simple! No hidden fees and completely free!