Nielsen Digital Voice Review – A Safe Way to Win Rewards?
Updated on: by Amy Kennedy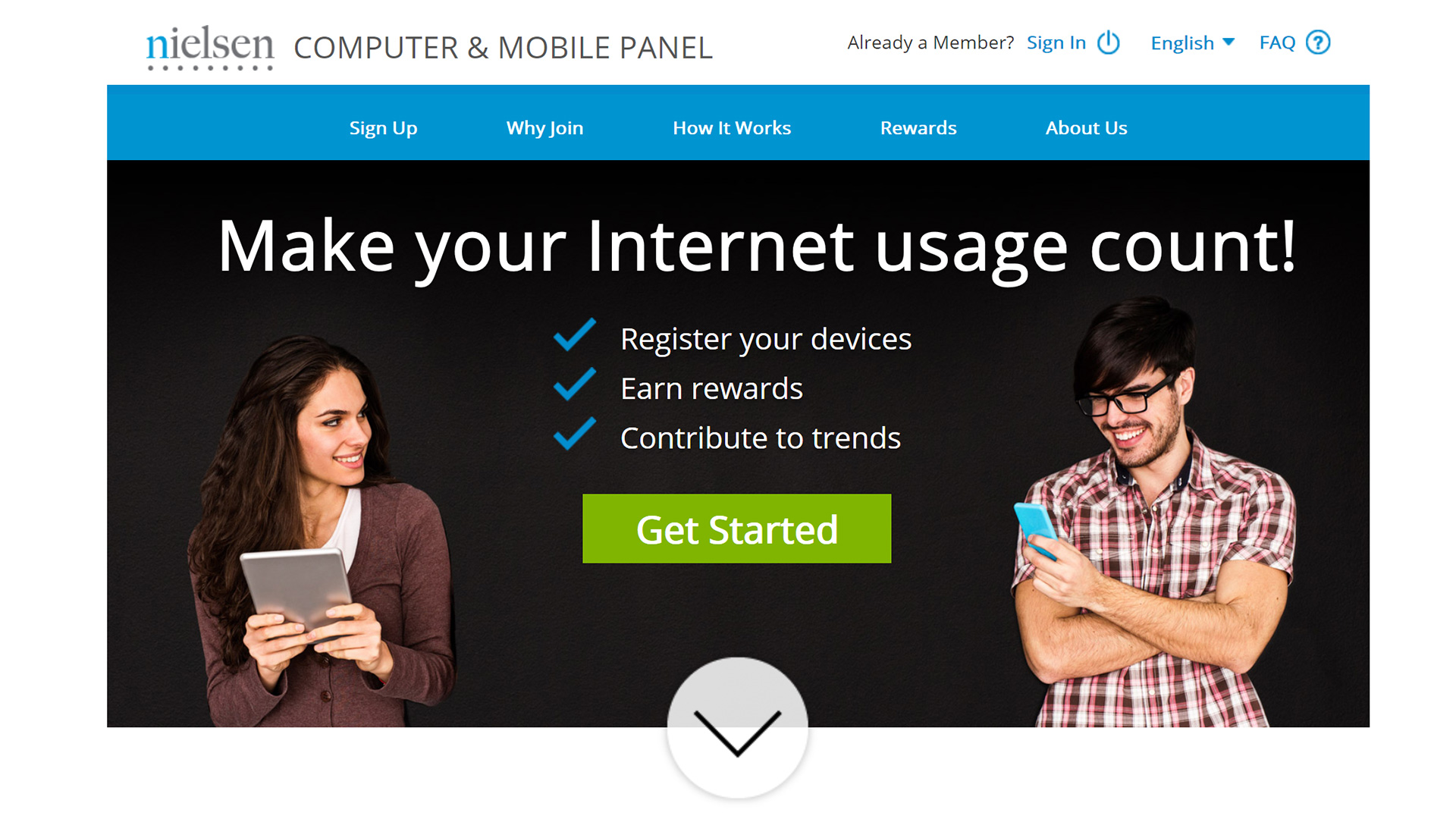 People say there is no such thing as free money – but there are some opportunities that come very close.
After signing up for many websites offering lengthy surveys for little return, here is a site that offers a chance at a cash reward – almost without effort.
By simply downloading a basic program and then using your computer as normal, you can win up to $1000 per month.
Nielsen Digital Voice gives all its members the chance to win cash in exchange for collecting anonymous information on the way they use their computer. But should you join?
Is It Safe?
Nielsen Digital Voice is owned by Nielsen Co., who are a very well-known and trusted brand in market research.
While Nielsen Digital Voice does not have their own rating with the Better Business Bureau, their parent company has the highest possible rating of A+ and has been a BBB accredited business since 1946 – meaning the company is trustworthy and has safe business practices.
Nielsen Digital Voice is the branch of the company dedicated to researching how people use the Internet and their digital devices.
Could This Really Be Legit? 
This is no scam – Nielsen Digital Voice offers an application that is downloaded and installed on the computer.
This application monitors how you use your computer, including your internet usage and some offline usage.
The data is sent anonymously (other than basic demographical information), aggregated and mixed in with data from thousands of other people, and cannot be traced to you.
In return, you gain entries into the monthly $10,000 sweepstakes, where 400 users are randomly selected to win cash prizes of up to $1,000.
Key Features
The users.  Users must be over 18, and come from United States, Italy, Spain, Germany, France, Switzerland, Australia, Brazil, China, New Zealand, or the United Kingdom. You must own the computer you use, and inform all other users that the program is installed. If children use the computer, you must be their legal guardian, and if you use it at work, you must have permission from your employer.
The app. The application is extremely easy to download, with many guides and helpful customer support available if necessary. It takes up very little memory and simply runs in the background. As long as the application is activated, you will earn entries into the monthly sweepstakes. It has numerous privacy features and only sends encrypted information back to Nielsen Digital Voice.
The rewards. In place of cash or other rewards, Nielsen Digital Voice offers entries into a monthly sweepstakes totaling $10,000. There are 400 winners who earn anything from $25 to $1,000. There are also very occasional optional surveys sent that will earn the user extra entries into the sweepstakes, or small cash returns. Winners are notified by email, and their winnings sent by check in the mail within a few weeks after the draw.
The privacy policy. All survey sites require the collection of personal information, but some people might be concerned about the idea of a computer program directly monitoring details from their computer use. Nielsen Digital Voice is extremely open and honest about what data they collect, how they use it, and who can see it. Ultimately, they are not interested in your personal information, just an overview of what people like you do on their computers. Information is aggregated and not traceable to you.
What Information Do They Collect?
On your application, you will need to provide your name, address, e-mail address, telephone number, date of birth, sex, occupation, level of education and annual income, as well as other demographic information – this is seen only by Nielsen Digital Voice, and is simply used to categorize the anonymous information you send.
For example, if you shop for cosmetics online, the data will not see your name attached to that information.
This data could be used to answer the marketing question, "Are men or women most likely to shop online?"
As Nielsen Digital Voice knows you are a woman (for example), they can use that information to answer the question.
They do not give out identifying details, and even strictly control which Nielsen employees have access to it.
What Do They Have to Say on Information And Privacy?
The FAQ section of the Nielsen Digital Voice website says:
"For example, we track the type, name and use of some of applications, files and hardware on your computer (including Microsoft Office, music and video files, and printers and routers), the address and content of the Internet sites you visit, the date and duration of the Internet sites you visit, the advertisements you receive or view, the Internet Service Provider you use, and the details of some types of transactions you enter into on the Internet (including during secure sessions)."
It also assures users:
"We have in place certain security measures, including encryption methods, firewalls and access protocols, to help protect the security and confidentiality of personal data… You may contact us at any time if you would like to see the information we hold about you, or to ask us to correct or update this information, or to ask us to delete all personal data that we hold about you on any storage media, or to stop your participation in our panel."
There is far more information available on the FAQ section of their website, for any potential members who might have concerns.
They also have a helpful support team who will be able to answer any questions you might have.
Why Should You Join?
The most important feature of Nielsen Digital Voice is their trustworthy reputation and the lengths they go to in order to ensure your privacy and security.
While the types of data it collects might seem daunting, don't forget that none of it can be traced to you.
So, market researchers might know that a 40-50-year-old man from California listens to classical rock, but go to great lengths to keep your specific information private.
Nielsen clearly state in their privacy policy that they will never give or sell any information that can be linked to you.
On the other hand, this application gives you the chance to win up to $1000 with no further effort required, after the program is installed.
There are occasionally surveys offered, but they are completely voluntary.
Almost all users report no noticeable change to their computer function.
Deregistering is as simple as uninstalling the application and contacting Nielsen to remove your information.
For most people, they can "set and forget" – until they are notified that they have won money!
Reviews
There are some reviews with people upset at not receiving surveys, thinking that they are therefore not eligible for the rewards – but this is not how the system works! You will only rarely be sent surveys – if ever.
The surveys simply complement the main data, which is the information on how you are using your computer.
Other complaints are the lack of rewards, but unfortunately that is down to luck.
On the other hand, many people have received big payouts for almost no effort.
Pros and Cons
Negatives:
The type and amount of data collected
No money or rewards other than the sweepstakes
Check only – no PayPal or other options
Check takes a few weeks to arrive.
Positives:
Simple installation
Good privacy and security features
Little-to-no effort after installation
Long-term members rewarded with more entries
No long surveys, except the occasional optional survey
Great chance of cash rewards
Is It Worth the Risk?
There is very little risk involved.
While normally advice would be against installing programs that monitor your computer activity, you are as safe as possible under the trusted Nielsen brand.
In a way, there is very little difference to how search engines and other websites collect information about how you use them – except this time, you could be the one with the rewards.
Even without the attraction of sweepstakes entries, you are contributing to better websites.
Nielsen Digital Voice has an extensive section on privacy and information security on their website that should answer any questions or concerns you might have.
Alternatives to Nielsen Digital Voice
There are other credible market research platforms that offer freelance research positions.
You can check out the following:
Smart Panel is a market research panel that collects data on internet usage and mobile device behaviors.
Users can install the Smart Panel app on their devices and contribute anonymous data in exchange for rewards.
The app runs in the background and provides insights into online activities.
Participants can earn rewards such as gift cards or PayPal cash.
MobileXpression is a research panel that focuses on mobile device usage.
Participants can install the MobileXpression app on their smartphones or tablets to share anonymous data about their app usage, internet browsing, and online behaviors.
In return, they earn credits that can be redeemed for various rewards, including gift cards.
Cross Media Panel, previously known as Screenwise Panel, is a program by Google that gathers data about internet usage across multiple devices.
Users can join the panel and install the Cross Media Panel app on their devices to contribute to research.
Participants earn rewards, such as gift cards, for keeping the app active.
Panel App is a mobile app that rewards users for sharing their location data and completing surveys.
By allowing the app to collect location information, users contribute to market research insights.
Users can accumulate points and redeem them for gift cards from popular retailers.
Placed Panel is a research program that collects location data from mobile devices.
Users who join the panel and install the Placed Panel app share their anonymized location data, helping businesses better understand consumer behavior.
Participants can earn rewards, such as gift cards, for their contributions.
ScreenLift is a platform that offers rewards for sharing anonymous data about smartphone usage and lock screen behavior.
Users can install the ScreenLift app, which displays ads on their lock screen, and earn points that can be redeemed for gift cards.
The app respects privacy and only collects non-personalized data.
Should I Become a Member?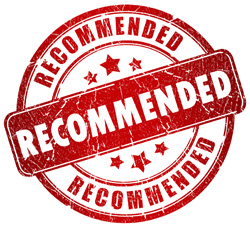 Nielsen Digital Voice is a safe, easy way to earn a chance to win large sums of money.
For simply installing a program and then letting it run unnoticeably in the background, you could earn far more than most people will ever earn on survey sites.
Some members have forgotten the program is even installed until they receive a very welcome email detailing their winnings and telling them to expect a check in the mail.
Your information is aggregated with many thousands of people, meaning that you are unidentifiable by the collected data.
With a share in $120,000 annually up for grabs and thousands of real winners, there is no reason not to try your luck.
The Nielsen Digital Voice application would be great used in combination with other top-ranking sites that offer surveys for money.
Join Nielsen Digital Voice, help businesses make decisions that benefit Internet users like you, and potentially earn big rewards.
Official site: digitalvoice.nielsen.com
Related Posts: