Swagbucks Review: The #1 Survey Site to Earn Real Rewards
Updated on: by Amy Kennedy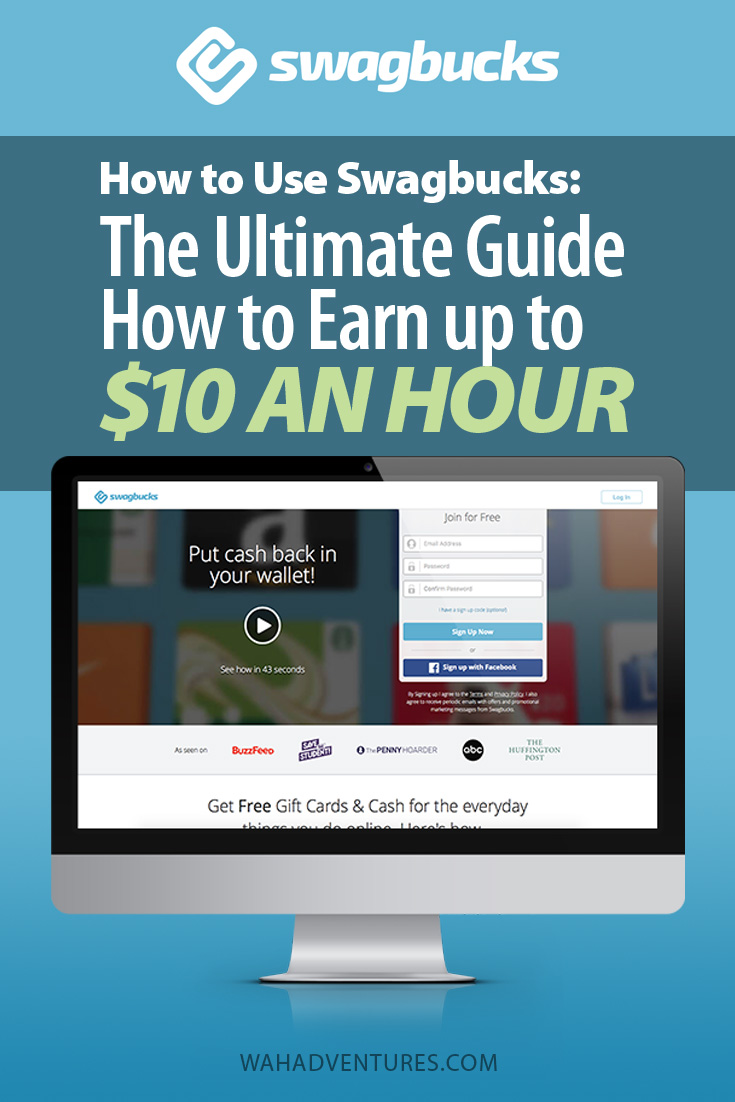 There are many, many survey sites out there, offering different features to attract members – and truthfully, I have tried most of them.
Need Easy Extra $350+/Month For Free?
Even among so much competition, Swagbucks still stands out as one of the top survey opportunities available online for me.
They will actually reward you for completing tasks you would routinely do anyway, and has a range of ways that you can earn points that can be exchanged for cash and prizes.
I personally earned real rewards for things I routinely do online.
Interested?
You should be!
What is Swagbucks?
Swagbucks is owned by Prodege, LLC who also own the MyPoints market research site.
The site offers its members the chance to participate in a number of activities that earn them points, called SB.
Once you have enough points, you can redeem them for a PayPal deposit or a wide range of rewards.
Is it legit or could it be a scam?
Swagbucks is very safe.
When in doubt, I always check the Better Business Bureau rating – Protege LLC has been registered since 2005 and have earned the highest BBB rating of A+ for their excellent business practices.
So many people are earning rewards – the website says that they give out 7,000 gift cards every day!
They claim to be the world's most popular rewards program, and have given out $185,320,544 in cash and gift cards since the company began.
That is a lot of people who have received rewards.
I can personally say that Swagbucks is a real opportunity to make some extra money – you won't get rich from it, but you absolutely can be rewarded for doing the things that you would normally do anyway.
Key features
Different ways to earn points. Unlike most survey sites, Swagbucks offers many ways to earn points – which is a welcome break from other sites I've used that only offer surveys.  You can also watch videos, play games, and use the search engine, as well as other money-making features.
Earn in Swagbucks. Members are awarded points called "SBs" for participating in the activities offered by the site.  1 SB is approximately 1 cent, although that can sometimes change slightly depending on what kind of reward is selected.
Redeem for cash or prizes. The site offers a huge range of options for redeeming your hard-earned points.  Options include gift cards from major retailers like Amazon, charity giving, or you can choose to have the money deposited straight into your PayPal account.
Overview on getting points
One of the things that I think sets Swagbucks apart from similar sites is the wide variety of ways that you can earn SB, like:
Need Easy Extra Cash?
Pinecone Research, a leading name in online survey panel honesty, absolutely guarantees $3 cash for every survey you complete!
Take advantage of their time limited New Membership drive and register NOW. Join today: 100% free!


Surveys
Points for shopping
Search engine
Coupons
Swagbutton
Swagcodes
Watching videos
Referral program
Let's look at these in more detail:
Surveys
Even if it's not the only way to earn, one of the best ways I've found to earn on Swagbucks is through completing surveys.  Surveys normally range from a few minutes to about 20 minutes.  If you don't fit the type of person they are looking for after a few questions, you will be disqualified and offered 1 SB as a consolation prize.  I qualified for most of my surveys because I keep my profile information up-to-date.
Online Shopping
Swagbucks partners with some major brands to reward you just for your normal online shopping.  If you shop via the links on the web page, you can earn up to 4 Swagbucks per dollar you spend – although it's normally a bit less.  Still, it was great for me to get cash back for basically no effort.  As an added bonus, they give special offers and discounts on their partners' products and services, as well as the SB you get back for each dollar – so you're really earning twice.
Search Engine
Swagbucks offers a search engine that is powered by Yahoo!.  By making the Swagbucks Search Engine my default way to browse online, I can earn SB at random intervals, with occasional bonuses.  I found it really easy to use – Yahoo! wouldn't normally be my preferred search engine but for the rewards I was happy to use the Swagbucks one, and it did the same thing for some welcome extra points.
Coupons
Swagbucks exclusive coupons for local shops also allow me to combine earning points and saving on your purchases.  By using the coupons, you save money and also gain 10 SB for each coupon you use.
Swagbutton.
Swagbucks offers a browser extension for the major internet browsers like Chrome and Firefox.  Downloading and enabling the extension will earn you 1 SB per day, but it also gives you alerts when the website you are visiting could earn you SB.  I found it really easy to install and use, but if you need help they have a very handy section to walk you through the steps.
Swagcodes.
Swagcodes are codes that are found around the website and the Swagbucks social media pages.  They expire after a set time, so you need to act on them fast whenever you see them.  Using the Swagcodes will earn you a set bonus of SB, and the app will notify you when a new one is available.
Watching videos.
You can earn SB simply for watching videos!  You might expect that it would be boring advertising or similar, but there was a wide range of topics available so I was able to choose ones that interested me.  Some people prefer to leave the videos going in another browser while they are online, so they don't have to actively watch each second.  The number of SB you can earn is capped, so there is only a certain number per day that you will be rewarded for watching.  Still, it's a very painless way to add to your points total!
Referral program.
Swagbucks has one of the best referral incentives I have seen for a survey site.  If you successfully refer one of your friends and family, you will earn 10% of all the SB they earn, for as long as you both are on Swagbucks.  This can significantly increase your earnings, for almost no effort on your part!  They does have some do's and don't's on this subject that are worth reading if you want to utilize this amazing way to earn a basically passive income.
Ways to earn (that you should be careful of)
There are some other ways that the offers will earn you money, but you do need to have a bit of caution so you can earn money instead of losing it by making unwise decisions.
Once again: Swagbucks is absolutely not a scam, and will in no way take your money without permission– but people have been known to get carried away, myself included.
Here are some added opportunities that can be a fun way to earn, but need to be used with caution:
Sweepstakes. Are you feeling lucky?  You can swap SB to enter into a sweepstakes competition for high-value gift cards and similar.  Entering will only cost you a few SB and you could win big.  On the other hand, you could be swapping your hard-earned SB for nothing in return, especially as there are a lot of people who enter into these.  I must admit I entered a few sweepstakes – I didn't win, but the chance was worth the few SB I used.  Just like any sweepstakes, you should make use of it if it appeals to you – just be aware that once those points are spent, there's no getting them back.
Games. You can earn SB for playing games, which is exciting – but be aware that some of the games require real money to play, in return for potential SB and/or cash rewards.  If you would normally play these games anyway, then using the Swagbucks site will earn you points as well as the entertainment value; but if not, you could actually lose money.  There are other options for games that don't require payment, but if you do gamble be careful you don't end up with less money than SB.
Shopping. Shopping for SB has already been mentioned as a positive feature, and it is!  However, make sure that you aren't tempted by all the offers to buy things you wouldn't normally purchase.  Like any advertising, I sometimes found that I spend more money than the Swagbucks I accumulate.  If you were going to buy those things anyway, it makes sense.  If not, then you've lost money.
Other ways to earn. Swagbucks offers members the chance to sign up for trial offers, where you buy something with your own money and trial it, and are paid back for the cost plus more for the effort of participating.  If you take them up on a trial, remember to cancel your membership after the agreed term so that you don't keep paying for it out of your own pocket – unless you'd like to!  They also offer a daily goal, which gives you a 10% bonus when you reach a given number of SB.  There is an hourly random winner, but if your name comes up you must see it and click on the link to claim your reward.
Earning potential
So how much can you earn with Swagbucks?
Really, it's up to you.
While there is a limit on how many SB you can earn per day in some areas, mostly you can make as little or as much effort as you like.
Surveys can earn you anywhere from 1 SB to 1000 SB, depending on the length and complexity – although most surveys you qualify for will take you around 20 minutes.
Most reasonably dedicated survey takers can look to pocket at least $15 a month, depending on how many surveys you qualify for – I earned that amount without too much trouble.
Of course, there are other ways to earn.
Members who are truly dedicated can earn up to $15 a month, just by using the search engine offered by Swagbucks.
Switching to their search engine was an easy change and I definitely noticed the increased earnings.
Watching videos every day could potentially earn you a massive $45 a month, but that takes some serious dedication to watching the maximum daily amount.  Videos are capped 150 SBs per day.
Remember, none of these figures I listed take into account the savings that you can take advantage of by using the offers and promotions on the website, the coupons, or the cash-back in the form of SB that you can earn, just by doing your normal shopping with Swagbucks in mind.
Successful referrals will also keep adding to your balance, as well as Swagcodes and any other ways you choose to participate.
The Rewards
Swagbucks offers a large range of things to redeem your SB on.
There are gift cards from Amazon, Target, Walmart, iTunes, and many more.
One of my favorite options that not every survey site offers is the chance to redeem your points for a PayPal deposit.
You will often have to wait up to 10 days after you put in your claim to receive your reward but it's worth the wait.
The exchange rate is roughly 100 SB for $1, although sometimes options for redemption will have a sale, which means you can purchase them at a more favorable rate.
There is no minimum amount for redemption, and you can cash out at any time.
You won't find better than that!
Earn Everything… nearly!
Join Opinion Outpost, one of the few faithful and honest survey panels and earn cash and gift cards for your opinion. Stack your points and redeem them: Simple! No hidden fees and completely free!


Maximize your earnings            
Know your FAQs. One of the most important things with sites like Swagbucks is to read their FAQ section.  There are always complaints from customers getting their account deleted, and while I am sure there are some genuine mistakes, most people probably broke (or appeared to break) a condition for using the site.  Seemingly innocent things like signing up two people from the same household can see people barred.
Answer honestly. You give your profile information so that Swagbucks can match you to your correct demographic.  Providing false information makes your feedback worthless and is cause for your account to be deleted.  They can also tell when you are rushing too fast through surveys to be fully considering your answers – be quick, but don't rush through them.
Use the app. The app is a great way to access the site on the go, and has a great deal of useful functions to help you get the most out of Swagbucks.  I think it is definitely worth downloading and using the app to maximize your earnings – and it's great to complete surveys on the go.
Pros and cons
Negatives:
Some people have been banned
Compulsive shoppers might spend unwisely
Not a "get rich quick" scheme
Positives:
A huge variety of ways to earn
High payments for this type of site
A lot of opportunities to earn (not just infrequent surveys)
Spend as much time as you like to earn more points
A great app and an easy to navigate website
Great reward options, including PayPal payments
Top rewards for successful referrals
Cash discounts from offers and coupons, as well as the SB payment
A huge community of members
How to sign up?
If you are a resident of one of the countries that they offers membership in (for example, the US, Canada, Australia, India, UK, and many others) then signing up is easy and free.
Go to their website – the best way is to find a referral link from another website that could earn you a SB bonus.
Fill in the information required honestly, confirm your email address, and you're good to go!
Once you have an account, log in and get familiar with the site.
There is a lot to see and do, but it won't take long before it becomes familiar.
You can earn extra SB for filling in your profile, and it will help Swagbucks to increase the chances that you'll qualify for the surveys you are sent.
Other ways to make the most of the first few logins and what I did, are installing the browser extensions, making the Swagbucks search engine your default option, and beginning to refer friends.
Alternatives to Swagbucks
GrabPoints is an online rewards service where you can earn gift cards and cash in exchange for watching videos, completing surveys, and other online tasks.
Similar to Swagbucks, GrabPoints rewards you with points for each task you complete.
Once you accumulate a certain number of points, you can exchange them for a variety of rewards including gift cards from popular retailers or cash via PayPal.
PointsPrizes offers users the ability to earn points by completing paid surveys, offers, or watching videos.
Once users accumulate a sufficient amount of points, they can be converted into gift cards, Bitcoin payment, or direct cash transfer via PayPal.
One unique aspect of PointsPrizes is that they offer a variety of ways to earn points, including participating in contests and games.
instaGC, or Instant Gift Cards, offers a variety of tasks you can complete to earn points.
This includes watching videos, shopping, completing surveys, and searching the web.
The accumulated points can be redeemed for gift cards (hence the name), with over 300 retailers to choose from, including Amazon and Walmart, or cash via eCheck, Direct Deposit, and PayPal.
SquishyCash is another online platform where users get paid for completing tasks like taking surveys, clicking on links, signing up for trials, and referring other users.
Money is paid out via PayPal, gift cards, and checks.
They also have a unique loyalty program where users can earn chips (SquishyCash's point system) to redeem for bonuses.
SuperPay.me offers users the opportunity to earn money through surveys, watching videos, and participating in free contests.
There are also cashback offers for those who shop through their portal.
SuperPay.me uses a point system where 1 point equals $0.01. Once you have earned $1.00, you can request a payout via PayPal, Bitcoin, or Skrill. They also offer a variety of gift cards as payment options.
Should I sign up?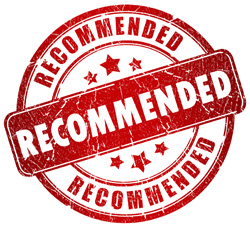 If you are looking for a fun, varied way to earn cash and rewards in your spare time – you absolutely should sign up!
This is free, trustworthy and earned me rewards for doing things I would normally do online – you really can get payouts for very minimal effort.
The amount of time I spend on this is completely controlled by me.
Perhaps you would like to focus on areas of the site that interest you, or maybe you have some free time and can pursue everything that the site has to offer.
No matter which style you prefer, Swagbucks will earn you cash and rewards, as long as you keep utilizing their many options for earning.
Unlike many other sites, you will not run out of ways to earn points when you are with Swagbucks.
While you won't be able to quit your job, you will be able to receive extra prizes.  What could you spend your gift cards or PayPal balance on?
As the leading survey site, you should definitely give this one a go.
They are the best survey site I have personally come across – Swagbucks has the most interesting ways to make money, the best rates for your time, and a great range of rewards.
I highly recommend getting on board with them and seeing how much money you can make with just a few simple changes.
Sign up, and watch your points turn into cash and rewards!
Official site: www.swagbucks.com
Related Posts:
Earn Everything… nearly!
Join Ipsos iSay, one of the few Faithful and Honest survey panels and earn prizes, gift cards and donations. Stack your points and redeem them: Simple! No hidden fees and completely free!