Tellwut Review – Legitimate Survey Site, But Is It Worth It?
Updated on: by Amy Kennedy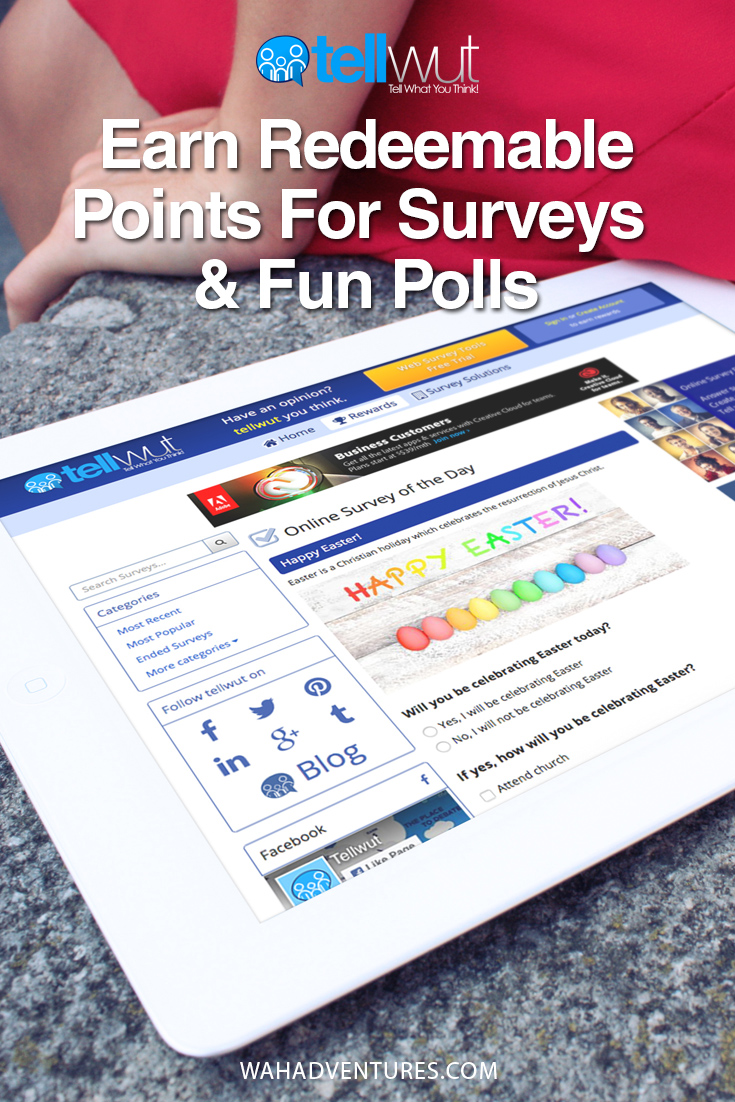 Tellwut wants to hear what you have to say – it's all there in the name.
Need Easy Extra $350+/Month For Free?
Tellwut (What U Think) is a market research site that focuses on basic polls to gain consumer information, and awards points to its members that can be redeemed for prizes.
Tellwut is one of many similar survey sites offering rewards for opinions.
I investigated to see if it was worth my time.
Why Tellwut?
With so many websites offering paid surveys, the companies frequently try to offer a slightly different emphasis to stand out from the crowd.
At Tellwut, they specialize in allowing small businesses to access their community of users.
Members can also be rewarded for creating polls up to twice a week, which can be accepted by Tellwut and made public.
Other members are then rewarded for completing the quick surveys.
Tellwut also offers the usual surveys from outside companies, which you can complete depending on whether you fit the criteria that the business wants to poll.
How does it work?
Tellwut offers member-created polls to unregistered voters – if you like to give your opinion and want to avoid the commitment, you can start offering your responses straight away.
However, you won't be earning any rewards for those opinions – and where's the fun in that?
For the rest of us, an account needs to be created using either Facebook log-in information, or by starting from scratch with an email address.
Points are awarded for signing up, for completing profile information, and for referring friends.
As a member, you can also receive points for creating polls – although they have to be accepted by Tellwut.
You can participate in any member-created polls that you see, and the bigger surveys from outside companies will depend on whether the information you provide qualifies you.
Tellwut claims that they do not often send out email requests.
Need Easy Extra Cash?
Pinecone Research, a leading name in online survey panel honesty, absolutely guarantees $3 cash for every survey you complete!
Take advantage of their time limited New Membership drive and register NOW. Join today: 100% free!


It is up to you to participate as often as possible and try to increase your points.
Once you have accumulated enough points, they can be redeemed on a number of gift cards and items.
Tellwut tends to have good reviews in this area – once members have redeemed their points, the process of receiving the reward is fairly straight forward.
There are many gift cards and items from major brands, with a $10 gift card to Amazon being a popular example.
However, the points don't come easy – after the initial 100 for sign-up and more bonus points for completing your profile, the member-created surveys will only net you about 25 points.
With the lowest redemption amount set around 4000 points, you have some hard work ahead of you if you wish to earn any prizes.
The surveys on offer from outside businesses are said to offer between 25-2000 points, so you need to complete as many as possible in the quest to accumulate points.
However, as experienced on many other survey sites, you may find that after entering a number of responses you are not qualified to take the survey.
On Tellwut, external surveys are not as common, and are more likely to be from smaller companies than the excitement of viewing unreleased products from major brands.
What is it like to use?
The Tellwut homepage is crowded with ads and information.
The layout is not attractive, and it is quite distracting to search for different parts of the website.
I like the idea of being rewarded for creating polls, but in practice it means the surveys don't feel like that have any real purpose or function.
A very exciting part of taking surveys is when you are invited to give your opinions on yet-to-be-released products and marketing for big household names.
Unless you are accepted for the external surveys, you are unlikely to encounter this type of survey at Tellwut.
After all the sign-up and referrals, I found myself with a few hundred points, no way to gain more at that time and not nearly enough to actually redeem them for something.
There were a few member polls available that I completed that were quick and easy, but they weren't particularly enjoyable or rewarding.
Part of the enjoyment of completing surveys is feeling like your opinion counts for something.
While interesting and varied, the member-created polls are simply for interest's sake.
I enjoyed not being bombarded with emails every day, but I also found that my interest started to fall away.
I had to personally remember to check the site and complete the available polls, and I started to forget.
As members are only allowed to create two quizzes per week, it was easy to forget how many I had made, which meant lost opportunities to gain points.
Falling behind on the polls meant I accumulated fewer points, which made me even less interested.
The occasional reminder led me back to the site but in the end, it was too much effort for not enough reward.
Pros and cons?
Tellwut has many positives:
Perhaps the most positive is that it is not a scam – Tellwut is a legitimate website with real rewards, if you are prepared to work for them. It does offer a good variety of rewards, with something for everybody.
Many users do seem to be happy with Tellwut, leaving good reviews about their experiences with the company.
Coupons are another bonus of working with Tellwut – they offer coupons based on your location that you can print and use in local stores. You can potentially gain a very low number of points for redeeming coupons offered on the website.
Tellwut focuses on attracting small businesses to make use of the pool of market researchers. They have trial periods for business that are deciding whether online surveys are a good idea for them. While you might not have as many big brand surveys, you can feel good about contributing to the success of a smaller business and assisting with their decision making.
Tellwut allows you to get involved beyond the normal survey invitations – you can become a part of creating fun polls and interacting with other members. If you have a topic you could use a crowd's opinions on, Tellwut might just be the place for you to survey a group and see what they have to say. As long as your poll is accepted by Tellwut, you have access to a service that businesses pay big money to use.
Negatives:
However, in my opinion the negatives of using this website outweigh the positives. The website was not really enjoyable to use or visit; and while I initially loved the idea of fewer email reminders, I did fall out of the habit of checking for new surveys.
This company only accept registration from Canadian and US residents, so a large number of potential members are excluded from joining. It is also only open to people over the age of 18, so teenagers looking to earn some rewards in their free time will have to look elsewhere.
Member-created polls are very short and simple to take, but there is no real sense of contribution. I like that you get points for participation in surveys and for creating polls, but the points are so low as to be almost meaningless. Big brands are more likely to take their business elsewhere, so most surveys will not be for brands you recognize. If you do find external surveys, bear in mind that you may waste some time filling in questions before finding that you do not qualify for the survey.
While there are a large number of rewards, there is no cash or PayPal option when you do accumulate the required points. Cashing out your points for a reward is possible, but so difficult as to be unachievable without long-term dedication – and remember, you're on your own without many notifications.
The final word – I've seen better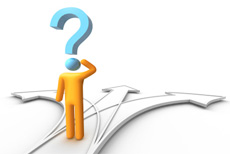 Tellwut is definitely not a scam – they are a legitimate company who are providing a slightly different angle on gaining points for your opinion.
However, the rewards are so difficult to achieve that you should really look elsewhere to be part of a market research company.
If you do decide to join, don't forget to carefully read the FAQ section so that you can avoid any errors that could see you banned – forfeiting the points that you did manage to accumulate.
Do get involved as much as possible, taking part in quizzes, creating your own, referring friends and checking back regularly to see if new surveys are available.
Earn Everything… nearly!
Join Opinion Outpost, one of the few faithful and honest survey panels and earn cash and gift cards for your opinion. Stack your points and redeem them: Simple! No hidden fees and completely free!


There are much better options available.
If you love the idea of taking short, unique quizzes and don't mind the tiny reward, you might find that Tellwut meets your needs.
It certainly provides another angle on community participation.
While you are not likely to make significant amounts of money out of any survey site, this one offers even less reward than most.
If the site appeals to you there is no harm in signing up, but there are many other options available, and that is where I will be investing my time in future.
Official site: www.tellwut.com
Related Posts:
Earn Everything… nearly!
Join Ipsos iSay, one of the few Faithful and Honest survey panels and earn prizes, gift cards and donations. Stack your points and redeem them: Simple! No hidden fees and completely free!