Toluna Online Surveys Review – Should You Get on Board?
Updated on: by Amy Kennedy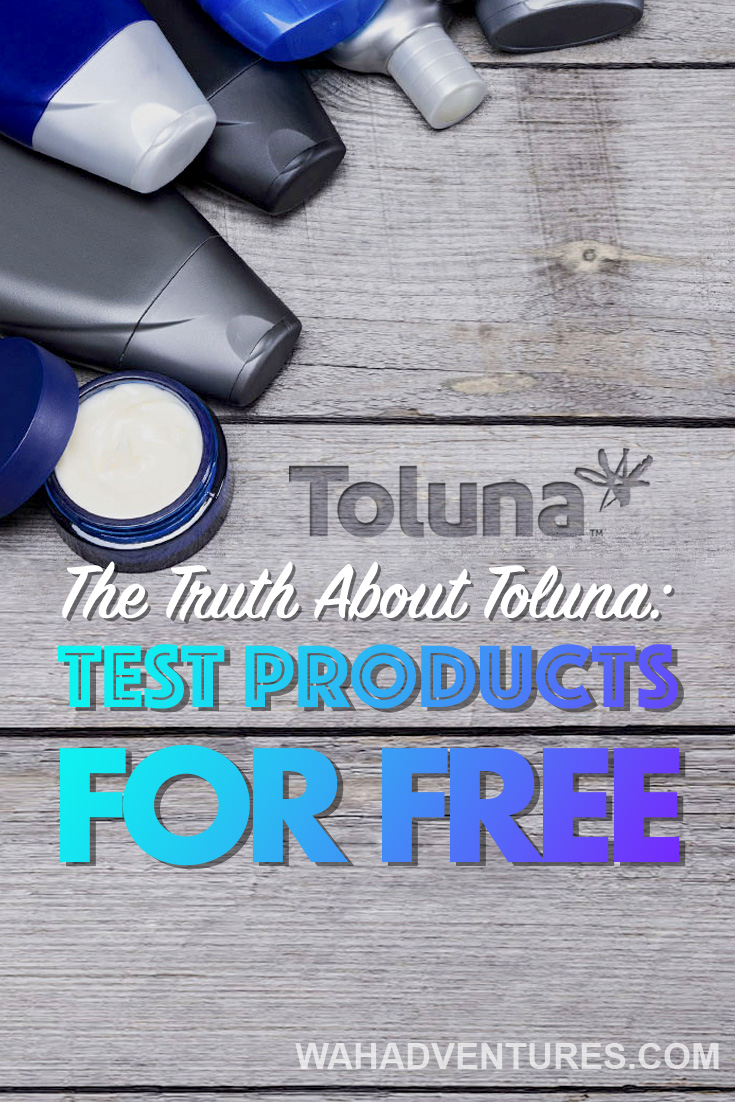 While on my quest to earn some extra cash online, I researched a few companies and was impressed by Toluna's B+ rating from the BBB (Better Business Bureau), which made me feel more secure about registering.
Need Easy Extra $350+/Month For Free?
Toluna has been around since 2000, is widely known by people who participate in market research, and it has grown a massive international community of users that spans 57 countries.
Clearly, it is not a scam.
However, is it a good money-making option?
I was interested to find out.
The Concept
Market research websites are a good way for businesses to find out what consumers are looking for, and for consumers who want to give their opinions and earn rewards for it.  Toluna gives points for completing surveys and participating in their online community, which can then be redeemed for cash, prizes and "gifties" – a system where you gamble points to potentially gain real rewards.
The rate of exchange is 3000 points per $1, with a minimum of 60,000 points before you can cash out.
These points do expire, so you need to maximise your participation in order to benefit.
It sounds obvious, but prepare to spend time completing surveys!
Getting Started with Toluna Surveys
Registering with Toluna means providing fairly specific personal information, including your birthday, gender, a profile picture, and more.
This process is common to all market research sites, because it allows them to decide which businesses and brands might want your opinion.
It's  a little bit uncomfortable to put everything out there, but Toluna is a reputable company and had a good BBB rating so I was OK with providing all the information they requested.
Toluna awards you 500 points just for signing up, and then has many categories of "profile quizzes" to get to know you better and allow you to earn a few more points.  Once you have completed them, you can be matched to surveys of different lengths on a huge range of topics.
Each survey will give you an estimate of the time it takes to complete, and the number of points you will receive for finishing it.
Do not be tempted to rush through it without reading the questions – surveys do have quality control that could see you lose your points or even become banned from the community.
The first thing I did after registration was to check out the FAQ sections that Toluna provides.  They outline the rules of the site and let you know how you can use it to gain the maximum benefit.
Need Easy Extra Cash?
Pinecone Research, a leading name in online survey panel honesty, absolutely guarantees $3 cash for every survey you complete!
Take advantage of their time limited New Membership drive and register NOW. Join today: 100% free!


There are complaints about Toluna in online forums, but on closer examination most of the negative experiences occurred because of inattention to the rules.   Make sure you read all the rules and follow them and your experience will be worth it.
The more surveys you complete, the more points you accumulate.  Checking in regularly will give you the best chance of finding new surveys to complete – especially as surveys will close once a target number of respondents is reached.
Toluna also have an app that allows you to receive notifications and complete surveys on your phone, putting you in prime position to be selected for surveys.  Points can sometimes take up to six weeks to be added to your total and they do expire, so it's probably best to cash out once you've reached your total.
Don't miss the opportunity to become part of the community – Toluna boasts that they are "the world's largest social voting community and streamlined research platform", and there are plenty of members who are willing to answer your questions and engage with any online quizzes or polls you might create.  If you are wanting help deciding between products, you can create a statement and request other users to "thumb it" – giving it a thumbs up or down depending on their opinions.
The Pros and Cons
Toluna has a lot of positives going for it.  Signing up is completely free, and I found the whole site to be very easy to navigate and understand.  Tasks that can be complex on other sites – like creating polls or updating profile information, were a breeze to complete on Toluna.
The community is a huge selling point for Toluna, and it provides an extra dimension that other sites fail to provide.  Creating and participating in polls and quizzes allows everyday people to benefit from the same community wisdom that the larger companies pay money to access.  You can even receive rewards for creating popular polls.
There are a lot of great incentives to complete surveys.  Perhaps the biggest incentive is that points can be turned into cash.  However, Toluna also have a wide range of options from major retailers.  "Gifties" are an exciting way to redeem points when you do not have enough to cash out – small amounts of points are gambled on the chance to win real prizes.  They can even be gifted to friends and family who are not Toluna members.  There is also a cash sweepstakes that you are automatically entered into – however, your profile must be up to date and you must have participated in recent surveys to be included.
Toluna is very safe and easy to use, with the promise of real rewards.  There are many available surveys on offer, unlike some sites that can have members waiting weeks for any chance to participate.  There is a very useful "help" section, and assistance can always be sought from members of the community. Communication is a positive on this site.
Not the Best
However, there are some not-so-positive aspects for signing up with this company.  No one will be giving up their day job to answer surveys fulltime – it's best to not think too carefully about the rate of points per minute you are accumulating, as the short answer is "not many".  If you're happy to give up 20 minutes of your time for around $2, then there are no problems.
Points are tricky little things as well.  Aside from needing a lot of them, they often take a while to be credited to your account and can expire – which makes it all the more important to stay on top of things.  You can redeem as little as 50 points on Gifties, but as they work on a lottery system you could well be spending your hard-earned points on nothing.
Surveys do sometimes take a long time to complete, and can be boring.  There are stories of people completing 20 minutes of their survey, only to be told that they do not qualify and not receiving their points.  It has never happened to me, but I have definitely experienced the boredom of the occasional survey that is taking forever.
There have been some complaints from unhappy customers who have lost points, found their questions to management go without satisfactory answers, or who have been blocked from the site and not given a reason.  Most of these problems can be solved by carefully reading the FAQs, but be aware that some people do have complaints about the company.
Getting the most from Toluna
There are some important ways that you can get the most out of your experience as a part of Toluna group.  Firstly – the more information you provide initially, the better your chances of being matched with surveys.  Be honest, as untruthful information will eventually be discovered and could see you banned.  Try to complete every possible survey to improve your chances of finding one that will earn you points.
Accessing surveys is much easier when you can complete them on the go.  Downloading the mobile app means you get notifications when a new survey is due, and can complete them wherever you have an internet connection.  Email notifications are also available, and other people in the community will have fun quizzes, "thumb its" and polls for you to participate in.  Connect with other users as much as possible – being involved in the community will help you utilise the system, as well as benefiting from group input and discussion.
Toluna also has the option to sign up to become a product tester.  Once you have indicated your interest in trialling a product, people are chosen at random to have the product delivered to their door.  They get to keep whatever is sent, in return for reviews and opinions.  You will need to be able to keep a secret – sometimes these products have not been released for general purchase and have to be kept quiet until their release. Product testing offer is not available since 03/28/2018.
Toluna Worthy Alternatives
1. Swagbucks
Swagbucks is a popular online rewards platform that allows users to earn points, called Swagbucks (SB), for completing surveys, watching videos, shopping online, and more. Users can then redeem their SB for gift cards or cash via PayPal. Learn more about Swagbucks.
2. Survey Junkie
Survey Junkie is a platform that connects users with market research surveys in exchange for rewards. Users can earn points for completing surveys and redeem them for cash via PayPal or e-gift cards. Survey Junkie is known for its user-friendly interface and a wide range of available surveys. Learn more about Survey Junkie.
3. Vindale Research
Vindale Research offers paid online surveys and product evaluations for users to earn money. Users can participate in surveys, watch videos, read emails, and refer friends to earn cash. Payments are made via PayPal. Learn more about Vindale Research.
4. Pinecone Research
Pinecone Research is an invitation-only survey panel that offers paid surveys to its members. They focus on gathering consumer opinions on a wide range of products and services. Participants earn points for completed surveys and can redeem them for cash or various rewards. Learn more about Pinecone Research.
5. YouGov
YouGov is a global market research company that conducts surveys on various topics, including politics, consumer behavior, and social issues. Users can join YouGov's panel, participate in surveys, and earn points. These points can be exchanged for cash, gift cards, or charitable donations. Learn more about YouGov.
The Final Word
Toluna is definitely not a scam.  It is completely legit, a great way to give your opinion and be rewarded for it.  It is fun and easy to use, with a large range of survey topics, a good selection of reward options, and a large community of people to interact with.  I got addicted to answering surveys – it's definitely enjoyable when you are a person with a lot of strong opinions!
While it is a real opportunity to make some extra cash, it is definitely far from a "get rich quick" scheme.  It gives you something to do while watching TV that could turn in to a gift card or some rewards, and can have the added benefit of being able to learn about (and sometimes even test) new products before they come onto the market.  You are directly influencing the market, and if you are someone who likes to share their views it is a great opportunity to tell businesses what you think.
I would absolutely recommend giving Toluna a try if you would like to get involved in the world of online market research.  While it is not my top-rated site, it is a legitimate opportunity to earn some prizes while participating in a huge global community.  I found it easy and enjoyable to use, with a lot of relevant surveys.  I have already given in to the temptation to buy some gifties – wish me luck!  As a great entry point into the world of online market research, sign up to Toluna and start earning rewards for making your opinions heard.
Related Posts:
Earn Everything… nearly!
Join Ipsos iSay, one of the few Faithful and Honest survey panels and earn prizes, gift cards and donations. Stack your points and redeem them: Simple! No hidden fees and completely free!