20+ Side Hustles Apps for Teachers to Make Extra Money
Updated on: by Amy Kennedy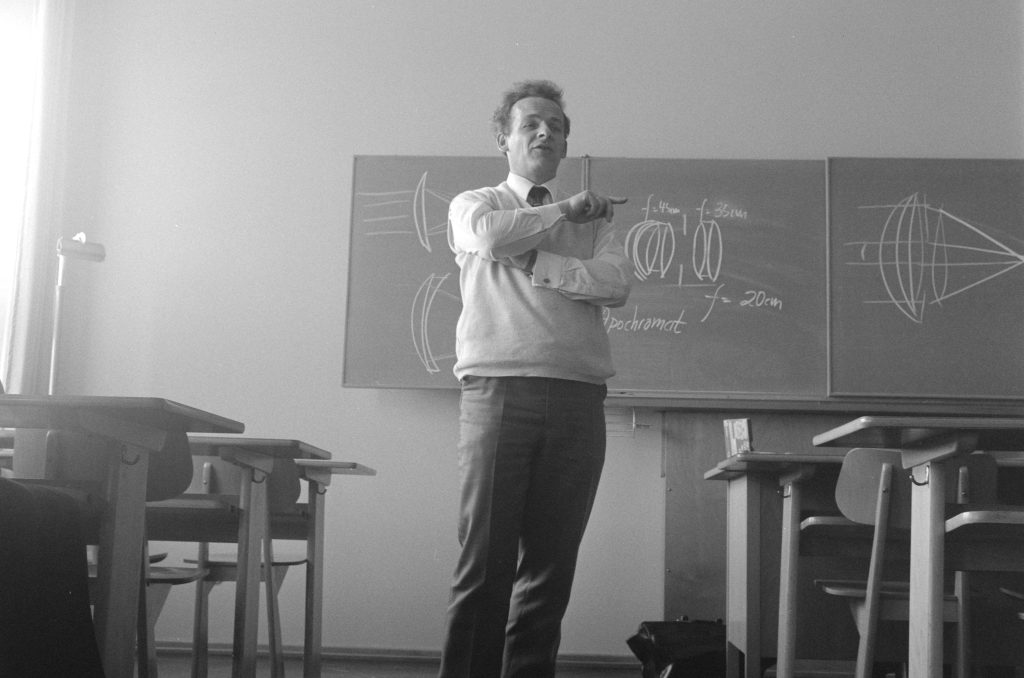 Teaching is a rewarding profession, but it's no secret that educators often seek ways to supplement their income.
Need Easy Extra $350+/Month For Free?
Fortunately, in today's digital age, there are numerous side hustle apps that provide teachers with opportunities to earn extra money.
Whether you're looking to tutor online, create educational resources, or offer your expertise in various fields, these apps can help you maximize your earning potential.
In this guide, we'll explore 20+ side hustle apps tailored for teachers, categorizing them for your convenience.
Tutoring Apps
Tutor.com
Tutor.com is a versatile platform that allows teachers to put their expertise to good use. If you excel in subjects like math, science, or literature, you can help students of all ages overcome academic challenges.
The application process is straightforward, and once approved, you can set your own schedule and tutoring preferences. The earning potential here is impressive, with experienced tutors earning competitive rates for their services.
VIPKid
VIPKid is an excellent option for teachers looking to teach English online. With a flexible schedule, you can work when it suits you best. The platform connects you with young learners in China, providing lesson plans and materials to make teaching a breeze.
Not only does VIPKid offer competitive compensation, but it also offers various incentives and bonuses, allowing teachers to boost their earnings significantly.
Content Creation Apps
Teachers Pay Teachers
Teachers Pay Teachers is a haven for educators with a knack for creating educational resources. Whether you're skilled in crafting lesson plans, worksheets, or educational games, you can sell your creations to a vast community of teachers.
Many teachers have turned this into a lucrative side hustle, with some earning substantial income by sharing their expertise with fellow educators.
Udemy
Udemy is an online platform that enables you to create and sell your online courses. If you have a passion for teaching and a particular expertise in a subject, consider developing comprehensive courses.
You can monetize your knowledge by enrolling students worldwide. Udemy provides tools and support to help you create engaging courses, and you earn money based on course sales, making it an excellent option for teachers with specialized knowledge to share.
Freelancing Apps
Upwork
Upwork offers a wide range of freelance opportunities for educators. You can leverage your teaching skills for various projects, from curriculum development to content writing.
Building a strong profile and clientele is key to success on Upwork. With time, you can secure high-paying projects that complement your teaching career.
Freelancer
Freelancer is another platform where educators can explore freelance projects. It provides opportunities in fields such as writing, graphic design, and web development.
Freelancer allows you to bid on projects and showcase your skills to potential clients. Earnings on this platform vary depending on the complexity of the projects you undertake.
Need Easy Extra Cash?
Pinecone Research, a leading name in online survey panel honesty, absolutely guarantees $3 cash for every survey you complete!
Take advantage of their time limited New Membership drive and register NOW. Join today: 100% free!


Language Learning Apps
Duolingo
Duolingo offers teachers the chance to teach languages online. With its flexible teaching schedules, you can work around your primary job.
Duolingo provides lesson plans and materials, making it easier for teachers to get started. Earnings depend on the number of students you teach and your consistency.
italki
italki is a platform where you can become a language tutor. It allows you to connect with students from around the world and share your language expertise.
By setting your rates and availability, you can earn money while helping others improve their language skills. The more students you attract, the higher your earning potential becomes.
Online Survey and Market Research Apps
Swagbucks
Swagbucks is an app that lets you participate in surveys and complete various tasks to earn rewards and gift cards. While it might not replace a full-time income, Swagbucks provides teachers with a simple way to earn extra money during their free time.
Vindale Research
Vindale Research offers an opportunity for teachers to earn money by sharing their opinions on various products and services. The platform compensates you for your time and input, making it a straightforward way to make some extra cash.
Ride-Sharing and Delivery Apps
Uber
Uber allows teachers to become drivers during their spare time. You can drive passengers to their destinations and earn money based on the number of trips you complete.
It's a flexible way to make extra income that suits your schedule.
DoorDash
DoorDash is a food delivery platform that offers teachers the chance to earn money by delivering food. With the freedom to choose your working hours, you can fit deliveries around your teaching schedule, making it a convenient side hustle option.
Virtual Assistance Apps
Time etc
Time etc provides opportunities for teachers to offer virtual assistant services. You can help with tasks like email management, scheduling, and research.
Balancing your teaching job with virtual assistance requires effective time management, but it can be a rewarding side hustle.
Belay
Belay offers virtual assistant opportunities with a focus on executive-level tasks. If you have administrative skills and are good at multitasking, you can provide virtual assistance while teaching.
Belay helps teachers strike a balance between their primary job and their side hustle.
Pet Care Apps
Rover
Rover is a platform that allows teachers to provide pet sitting and dog walking services. If you love animals, this is an excellent way to earn money by caring for pets when you're not in the classroom.
Rover offers flexibility and the chance to enjoy the company of furry friends.
Wag!
Wag! offers on-demand dog walking services. Teachers can take advantage of flexible schedules to earn extra income by walking dogs in their spare time.
It's a simple and enjoyable way to boost your earnings while helping pet owners.
E-commerce and Reselling Apps
eBay
eBay is a popular platform that allows teachers to become e-commerce entrepreneurs. You can sell a wide range of products, from vintage items to new merchandise.
As a seller, you have control over your listings, pricing, and shipping options. Teachers with an eye for unique finds or expertise in niche markets can turn their passion into profit on eBay.
Poshmark
Poshmark is a specialized app for selling fashion items and accessories. If you have a penchant for fashion or enjoy curating your wardrobe, Poshmark is an ideal platform to monetize your style.
Teachers can list clothing, shoes, and accessories they no longer need, turning their closets into cash.
Fitness and Wellness Apps
Fitbit Coach
Fitbit Coach offers teachers an opportunity to become virtual fitness coaches.
If you're passionate about health and fitness, you can create personalized workout plans and offer guidance to users looking to achieve their fitness goals. Teachers can earn by providing one-on-one coaching or selling pre-made fitness programs.
MyFitnessPal
MyFitnessPal allows teachers to earn money by helping others with their nutrition and fitness journeys.
As a certified nutritionist or someone knowledgeable about healthy eating habits, you can offer coaching services and meal planning advice to users seeking a healthier lifestyle. It's a rewarding way to use your expertise to improve others' well-being.
Photography and Stock Media Apps
Shutterstock
Shutterstock is a platform that enables teachers to monetize their photography skills. If you have a passion for capturing compelling images, you can sell your photos on Shutterstock's marketplace.
Teachers can earn royalties each time their photos are downloaded, making it a passive income stream for those with a library of high-quality images.
Adobe Stock
Adobe Stock is another platform for selling photos, illustrations, and videos. If you're proficient in graphic design or video production, you can showcase your creative work on Adobe Stock.
Teachers can earn royalties as their content gets purchased and used by businesses, media outlets, and individuals.
Earn Everything… nearly!
Join Opinion Outpost, one of the few faithful and honest survey panels and earn cash and gift cards for your opinion. Stack your points and redeem them: Simple! No hidden fees and completely free!


7 Tips for Choosing the Ideal Side Hustle Apps for Teachers
When it comes to selecting the most suitable side hustle apps as a teacher, several factors should be considered to ensure a seamless and rewarding experience.
Here are seven essential tips to help you make informed choices:
1. Alignment with Your Skills and Interests
The first step in choosing the right side hustle app is to assess your skills and interests. Consider what you excel at and what you're passionate about.
If you're a math whiz, tutoring apps or creating educational resources might be a great fit. If you love fashion, e-commerce platforms could be more appealing. Selecting a side hustle that aligns with your skills and interests will not only make the work enjoyable but also increase your chances of success.
2. Flexibility to Fit Your Schedule
As a teacher, your primary job takes up a significant portion of your day. Therefore, it's crucial to choose a side hustle app that offers flexibility.
Look for opportunities that allow you to set your own hours and work around your teaching schedule. Apps like tutoring, freelancing, or fitness coaching often offer flexibility, making them suitable choices for educators.
3. Earning Potential and Stability
Evaluate the earning potential of the side hustle app you're considering. Some apps offer competitive compensation, while others may provide more modest earnings.
Additionally, consider the stability of your income. Is it a one-time gig, or can you expect consistent earnings over time? Assessing the financial aspect is essential to ensure your side hustle meets your income goals.
4. User-Friendly Interface
A user-friendly app can significantly impact your experience. Choose apps that have intuitive interfaces and provide clear instructions.
This is especially important if you're new to side hustles or the app's specific industry. An easy-to-navigate platform will save you time and frustration.
5. Reviews and Ratings
Before committing to a side hustle app, do some research. Read reviews and check the ratings from other users. Pay attention to feedback from educators who have similar backgrounds or interests.
This will give you insights into the app's reputation, reliability, and whether it's a good fit for teachers.
6. Support and Resources
Consider the level of support and resources offered by the app. Does it provide training materials, tutorials, or customer support?
Apps that invest in their users' success are more likely to help you thrive in your side hustle. Look for platforms that offer assistance when you encounter challenges or have questions.
7. Scalability and Growth Potential
Finally, think about the scalability and growth potential of your chosen side hustle. Can you expand your efforts over time? Are there opportunities to increase your earnings as you gain experience?
Scalability is crucial for long-term financial goals, so choose an app that allows you to grow and adapt as your side hustle journey progresses.
Conclusion
These 20+ side hustle apps offer teachers a diverse range of opportunities to earn extra income.
Whether you choose to tutor online, create educational content, freelance, teach languages, participate in surveys, drive passengers, provide virtual assistance, or care for pets, there's a side hustle that can complement your teaching career.
Diversifying your income through these apps not only helps with financial stability but also allows you to explore new skills and passions.
So, why wait?
Start exploring these side hustle opportunities and unlock your earning potential today!
Related Posts:
Earn Everything… nearly!
Join Ipsos iSay, one of the few Faithful and Honest survey panels and earn prizes, gift cards and donations. Stack your points and redeem them: Simple! No hidden fees and completely free!