16 Realistic Side Hustles for Lawyers: How Attorneys Can Make Extra Money
Updated on: by Amy Kennedy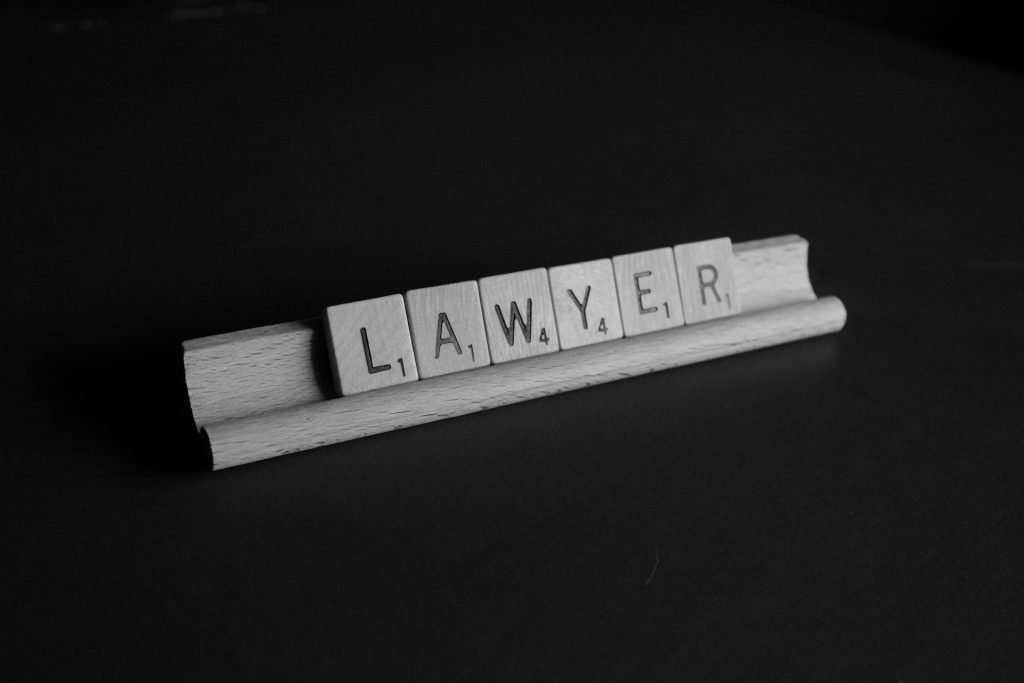 Lawyers possess unique skills and knowledge that extend far beyond the courtroom, making them well-suited for a variety of lucrative side hustles.
Need Easy Extra $350+/Month For Free?
In this guide, we'll delve into 16 realistic and profitable side hustle ideas for lawyers, highlighting how they can capitalize on their legal expertise to make extra money.
Whether you're seeking to pay off student loans, save for a dream vacation, or simply diversify your income streams, these side hustles offer attorneys the flexibility to achieve their financial goals while maintaining their legal careers.
1. Legal Consulting Services
Contract Review and Drafting
Leverage your legal expertise to offer contract review and drafting services to businesses and individuals. You can help clients navigate complex contracts, ensuring their interests are protected. Platforms like UpCounsel connect lawyers with clients seeking contract-related assistance.
Small Business Compliance
Assist small businesses in navigating the legal intricacies of compliance, licensing, and regulatory matters. Your knowledge of business law can help entrepreneurs establish and operate their businesses while staying compliant with local and federal regulations.
Mediation and Dispute Resolution
Specialize in mediation and dispute resolution services, helping parties reach mutually agreeable solutions without going to court. Mediation is increasingly popular as it offers a cost-effective and less adversarial alternative to litigation.
2. Legal Writing and Content Creation
Legal Blogging
Start a legal blog where you can share insights on legal topics, case studies, and industry trends. Monetize your blog through advertising, affiliate marketing, or sponsored content. Legal bloggers often attract a broad readership interested in legal issues.
Freelance Legal Writing
Offer freelance legal writing services to law firms, legal publications, and websites. You can contribute articles, legal guides, and research papers. Platforms like Freelancer and Upwork connect writers with legal writing gigs.
Legal eBooks and Guides
Write and publish legal eBooks and guides on platforms like Amazon Kindle Direct Publishing. Topics can range from legal self-help guides to explanations of recent legal developments. EBooks can provide passive income as they continue to sell over time.
3. Legal Education and Training
Bar Exam Tutoring
Leverage your experience passing the bar exam to tutor aspiring lawyers. Bar exam tutoring is in high demand, and platforms like BarMax offer opportunities to become a bar exam tutor.
Continuing Legal Education (CLE) Courses
Create and offer CLE courses on specialized legal topics. Lawyers are required to complete CLE credits, and your courses can cater to their professional development needs. Online platforms like Lawline facilitate the creation and delivery of CLE courses.
Legal Seminars and Workshops
Host legal seminars and workshops in your area of expertise. These events can be conducted in person or virtually and provide lawyers with opportunities to enhance their knowledge and skills while generating income for you.
4. Legal Technology Consulting
Legal Tech Integration
Assist law firms and legal departments in integrating and optimizing legal technology solutions. Your familiarity with legal processes positions you as a valuable resource in adopting tools for case management, document review, and e-discovery.
Cybersecurity for Law Firms
Specialize in cybersecurity consulting for law firms, ensuring the protection of sensitive client data. Your expertise can help legal practices safeguard against cyber threats and comply with data privacy regulations.
Legal Software Development
If you have programming skills, consider developing legal software solutions. This can include case management software, document automation tools, or legal research applications. The legal industry continually seeks innovative technology solutions, and your software can fill those needs.
5. Expert Witness Services
Legal Testimony
Leverage your legal expertise by offering expert witness services in legal cases related to your field of specialization. Whether it's providing testimony on legal standards or offering opinions on complex legal matters, your insights can be instrumental in court proceedings.
Need Easy Extra Cash?
Pinecone Research, a leading name in online survey panel honesty, absolutely guarantees $3 cash for every survey you complete!
Take advantage of their time limited New Membership drive and register NOW. Join today: 100% free!


Litigation Support
Assist law firms in preparing for litigation by offering litigation support services. This may involve conducting legal research, analyzing case documents, and assisting in trial preparation. Your support can be invaluable in ensuring that cases are well-prepared and thoroughly documented.
Forensic Analysis
Explore opportunities in forensic analysis, such as digital forensics or financial forensics. Lawyers with a background in these areas can offer their expertise in investigations involving electronic evidence or financial fraud.
6. Patent Services
Patent Search and Analysis
Leverage your legal skills to offer patent search and analysis services to inventors and businesses. You can help clients assess the patentability of their inventions and navigate the patent application process.
Intellectual Property Consulting
Specialize in intellectual property (IP) consulting, assisting clients in protecting their IP assets, including patents, trademarks, and copyrights. Your knowledge of IP laws can help clients safeguard their creative and innovative works.
Patent Writing and Filing
Offer patent writing and filing services to clients seeking to secure their inventions. Your ability to draft comprehensive patent applications can increase the likelihood of successful patent grants.
7. Legal Transcription
Court Transcription
Transcribe court proceedings, depositions, and legal interviews. Accuracy and attention to detail are crucial in legal transcription, making it a suitable side hustle for lawyers with strong listening and typing skills.
Legal Document Transcription
Provide transcription services for legal documents, such as contracts, agreements, and legal correspondence. Your legal background ensures that you accurately transcribe complex legal language and terminology.
Remote Transcription Platforms
Join remote transcription platforms like Rev or TranscribeMe to access transcription opportunities and earn income from transcription projects.
8. Real Estate Investment
Property Investment
Invest in real estate properties as a source of passive income. Your legal knowledge can be advantageous in understanding property laws and contracts. You can explore various real estate investment options, such as rental properties or real estate crowdfunding.
Real Estate Law Consulting
Offer consulting services to individuals and businesses involved in real estate transactions. Your expertise in real estate law can help clients navigate property purchases, leases, and land use regulations.
Property Management
Manage rental properties on behalf of landlords. Your legal background equips you with the knowledge to handle lease agreements, tenant disputes, and property maintenance effectively.
9. Online Legal Marketplaces
Online Legal Services
Join online legal marketplaces like Avvo or LegalZoom to provide legal services on a freelance basis. These platforms connect lawyers with clients seeking legal assistance for various issues.
Legal Document Review
Participate in legal document review projects on platforms like LawGeex or eBrevia. These platforms offer opportunities to review contracts and legal documents for accuracy and compliance.
Virtual Law Practice
Establish a virtual law practice, offering legal services to clients remotely. With the right technology and online presence, you can attract clients from different geographical locations and offer legal consultations and services online.
10. Legal Podcasting
Legal Podcast Creation
Launch your own legal podcast where you discuss various legal topics, share insights, and interview legal experts. Monetize your podcast through sponsorships, ads, or listener support platforms like Patreon.
Legal Analysis Podcast
Specialize in creating in-depth legal analysis podcasts on current legal cases, legislation, or court decisions. Legal enthusiasts and professionals may become avid listeners, enhancing your podcast's reach and revenue potential.
Guest Appearances
Collaborate with existing legal podcasts as a guest speaker or commentator. Sharing your legal expertise on established platforms can help you build your own audience and increase your visibility in the legal community.
11. Legal Photography and Videography
Legal Photography
Offer legal photography services for law firms and insurance companies. This can involve documenting accident scenes, injuries, or property damage for use in legal proceedings.
Video Depositions
Provide video deposition services for attorneys conducting remote depositions. Your knowledge of legal procedures ensures that video depositions are conducted in compliance with legal requirements.
Legal Videography for Trials
Assist lawyers in presenting evidence during trials through legal videography. Capturing witness testimonies, expert interviews, and courtroom proceedings can be a critical component of legal strategy.
12. Legal Translation and Interpretation
Document Translation
Utilize your language skills to offer legal document translation services. Lawyers often require accurate translations of contracts, agreements, and legal correspondence for international clients.
Legal Interpretation
Provide legal interpretation services for clients who require language assistance during legal proceedings, such as depositions, hearings, or client meetings. Your linguistic skills can bridge language barriers in the legal context.
Multilingual Legal Consulting
Offer consulting services to clients involved in cross-border legal matters. Your ability to navigate legal systems in multiple languages can be a valuable asset for international clients seeking legal guidance.
13. Legal Mediation
Mediation Services
Become a certified mediator and offer mediation services for legal disputes. Mediation is an alternative dispute resolution method that can be more cost-effective and less adversarial than traditional litigation.
Family Mediation
Specialize in family mediation, helping individuals resolve family-related legal disputes, including divorce, child custody, and estate planning. Your legal background adds credibility to your role as a family mediator.
Online Mediation Platforms
Join online mediation platforms like Mediate.com or Virtual Mediation Lab to access mediation opportunities and expand your mediation practice.
14. Legal Coaching and Mentoring
Career Coaching for Law Students
Offer career coaching and mentoring services to law students seeking guidance on career paths, job searches, and interview preparation. Your experience can help aspiring lawyers make informed decisions.
Legal Practice Management Coaching
Assist early-career lawyers in managing their legal practices effectively. Topics can include client management, marketing, and law firm operations.
Leadership and Communication Coaching
Provide coaching on leadership and communication skills for legal professionals looking to enhance their effectiveness in the workplace. Your guidance can contribute to their career growth.
Earn Everything… nearly!
Join Opinion Outpost, one of the few faithful and honest survey panels and earn cash and gift cards for your opinion. Stack your points and redeem them: Simple! No hidden fees and completely free!


15. Legal App Development
Legal Technology Apps
Combine your legal knowledge with programming skills to develop legal technology apps. These apps can assist lawyers with case management, document automation, or legal research.
Legal Document Automation
Create apps that automate the generation of legal documents, such as contracts, wills, or legal agreements. Legal professionals often seek efficient document automation tools.
Legal Research Apps
Develop apps that streamline legal research, providing lawyers with quick access to relevant case law, statutes, and legal resources. Your understanding of legal research needs can inform app development.
16. Legal Blogging and Content Marketing
Legal Blog Creation
Start a legal blog where you can share your legal insights, opinions on legal developments, and advice on various legal topics. Regularly publishing informative and well-researched articles can help you establish authority in your niche.
Guest Blogging
Collaborate with legal publications, websites, or blogs as a guest author. Contributing articles on legal matters allows you to reach a broader audience and build your online presence within the legal community.
Content Marketing Services
Offer content marketing services to law firms and legal businesses. Develop content marketing strategies, create engaging legal content, and manage content distribution to enhance their online visibility and attract clients.
Tips for Choosing a Side Hustle as a Lawyer
When exploring side hustle opportunities as a lawyer, it's essential to make informed decisions that align with your skills, interests, and career goals. Here are six valuable tips to guide you in selecting the right side hustle:
1. Align with Your Expertise
Leverage Your Legal Knowledge: Opt for a side hustle that capitalizes on your legal expertise. Your background in law can be a significant asset, particularly in areas like legal consulting, writing, or mediation.
By leveraging your knowledge, you can excel in your side hustle while providing valuable services to clients.
2. Passion and Interest
Pursue Your Interests: Select a side hustle that resonates with your passions and interests. Whether it's writing, coaching, or technology, choosing something you genuinely enjoy can make the experience more fulfilling.
Passion often translates into dedication and success in your side hustle.
3. Evaluate Time Commitment
Balance with Your Legal Career: Consider the time commitment required for your side hustle and ensure it doesn't interfere with your legal career. Side hustles should complement your primary job, allowing you to balance both effectively and maintain a healthy work-life equilibrium.
4. Identify Target Audience
Define Your Clientele: Identify the target audience or clientele for your side hustle. Understanding who your services are tailored to will enable you to customize your offerings and craft effective marketing strategies that resonate with your ideal clients.
5. Monetization Potential
Assess Income Potential: Assess the income potential of your chosen side hustle. Some side hustles, such as legal consulting or writing, can be financially rewarding, while others may provide a steady stream of passive income over time.
Evaluate the potential returns to ensure your efforts are worthwhile.
6. Legal and Ethical Considerations
Ensure Compliance: Prioritize legal and ethical considerations when selecting a side hustle. As a lawyer, it's crucial to uphold the integrity and professionalism of the legal profession in all your endeavors. Ensure that your side hustle complies with relevant laws and ethical standards.
Conclusion
From offering legal consulting services to diving into legal writing and beyond, lawyers have a plethora of side hustle options at their disposal.
These side hustles not only provide additional income but also allow attorneys to explore their passions and interests outside the courtroom.
With the right approach, lawyers can successfully balance their primary legal practice with these supplementary ventures, enjoying both financial rewards and career satisfaction.
Related Posts:
Earn Everything… nearly!
Join Ipsos iSay, one of the few Faithful and Honest survey panels and earn prizes, gift cards and donations. Stack your points and redeem them: Simple! No hidden fees and completely free!