15 Side Hustles to Start with No Money
Updated on: by Amy Kennedy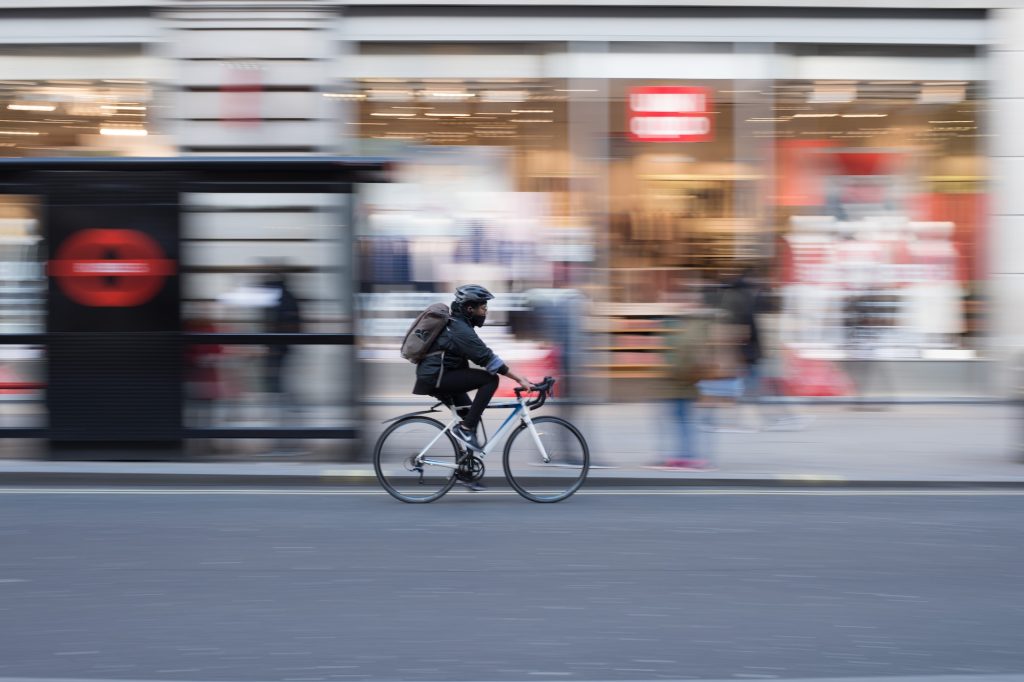 In today's fast-paced world, side hustles have become a popular way to supplement income, pursue passions, and achieve financial goals.
Need Easy Extra $350+/Month For Free?
The beauty of side hustles is that they don't always require a substantial upfront investment.
In this guide, we'll explore 15 side hustles you can start with little to no money, each with its unique opportunities and benefits.
1. Freelance Writing
Freelance Platforms
Freelance writing offers a flexible way to earn money online. Websites like Upwork and Fiverr connect writers with clients seeking various content services.
You can create a profile, showcase your writing skills, and bid on projects that match your expertise.
Blogging
Starting a blog on platforms like WordPress or Blogger is an excellent way to showcase your writing skills. Over time, you can monetize your blog through ads or affiliate marketing. Blogging allows you to express your creativity and build a loyal readership.
Guest Blogging
Pitch articles to established blogs and websites in your niche. Guest blogging not only pays but also helps you build a portfolio and network with industry professionals. It's a great way to gain exposure and credibility as a writer.
Freelance writing requires minimal startup costs, mainly involving a computer and an internet connection.
2. Virtual Assistance
Virtual Assistant Marketplaces
Websites like Time Etc and Belay connect virtual assistants with clients seeking administrative support. These platforms offer a wide range of tasks, from email management to scheduling and research.
Freelance Platforms
Platforms like Freelancer and Guru list virtual assistant opportunities alongside other freelance jobs. You can browse projects, submit proposals, and negotiate terms with clients.
Networking
Leverage your existing network to find virtual assistant gigs. Many small businesses and entrepreneurs require remote assistance. Reach out to your contacts and let them know about your services.
Virtual assistance typically requires only a computer, a phone, and organizational skills. It's a versatile side hustle that can adapt to your strengths.
3. Content Creation on YouTube
Start a Channel
Create a YouTube channel for free and start producing content in your niche. YouTube offers ad revenue opportunities once you accumulate views and subscribers. Choose a niche that interests you and has an audience.
Affiliate Marketing
Use your videos to promote affiliate products or services. You earn a commission for each sale made through your referral links. Be transparent with your audience about affiliate relationships.
Sponsorships and Partnerships
As your channel grows, explore sponsorships and partnerships with brands relevant to your content. Brands may reach out to collaborate or you can contact them directly.
Starting a YouTube channel only requires a camera (often just your smartphone), creativity, and dedication. Building a subscriber base takes time, but it can be a lucrative long-term side hustle.
Need Easy Extra Cash?
Pinecone Research, a leading name in online survey panel honesty, absolutely guarantees $3 cash for every survey you complete!
Take advantage of their time limited New Membership drive and register NOW. Join today: 100% free!


4. Online Surveys and Market Research
Survey Websites
Join survey websites like Swagbucks or Survey Junkie to earn money by sharing your opinions. These platforms offer surveys on various topics, and you can earn points that can be converted into cash or gift cards.
Market Research Panels
Participate in market research panels like Pinecone Research or Vindale Research to provide feedback on products and services. These panels often pay for your time and opinions, providing a steady source of income.
Focus Groups
Occasionally, you may qualify for paid focus groups that offer higher payouts for your time. Focus groups involve more in-depth discussions about specific products or services.
Engaging in online surveys and market research requires nothing more than a computer and an internet connection. It's a flexible way to earn extra cash during your free time.
5. Affiliate Marketing
Choose Your Niche
Select a niche you're passionate about and choose affiliate products or services relevant to your audience. Your niche should align with your interests and expertise.
Content Creation
Create content (blog posts, videos, social media posts) that promotes these affiliate products and includes your unique affiliate links. Your content should provide value to your audience while subtly encouraging them to make a purchase.
Monitor and Optimize
Track your affiliate marketing performance and optimize your strategies to increase earnings. Use analytics tools to understand what's working and what needs improvement. Experiment with different approaches to find the most effective ones.
Starting affiliate marketing is cost-free, as you earn a commission only when someone makes a purchase through your affiliate links. However, success requires dedication and effective content creation.
6. Blogging
Choose a Niche
Select a niche that aligns with your interests, knowledge, and the needs of your target audience. A well-defined niche helps you stand out in a crowded blogosphere.
Create High-Quality Content
Produce informative, engaging, and well-researched content that provides value to your readers. Your blog posts should address their questions, solve problems, or entertain.
Monetize Your Blog
Explore various monetization strategies such as ads (e.g., Google AdSense), affiliate marketing, sponsored posts, and selling digital products or services. Choose strategies that fit your niche and resonate with your audience.
7. Social Media Management
Freelance Social Media Management
Offer your social media management services to businesses and individuals looking to enhance their online presence. Platforms like Fiverr and Upwork can connect you with clients seeking social media experts.
Niche-Specific Management
Specialize in managing social media accounts for a particular niche, such as fitness, fashion, or travel. This approach allows you to target a specific audience and become an expert in that field.
Content Creation and Scheduling
Create engaging social media content and schedule posts in advance. Use free scheduling tools like Buffer or Hootsuite to streamline your social media management tasks.
Social media management requires an understanding of various platforms, creativity, and a knack for engaging with online communities. It's an ideal side hustle for those who enjoy interacting on social media and staying updated on the latest trends.
8. Online Tutoring
Subject Specialization
Identify your areas of expertise or subjects you excel in and offer online tutoring services. Websites like Chegg Tutors and Tutor.com connect tutors with students seeking assistance.
Language Teaching
If you're proficient in a second language, consider teaching it online. Platforms like iTalki and Verbling connect language learners with tutors.
Educational Resources
Create educational resources such as worksheets, study guides, or online courses. Platforms like Teachers Pay Teachers allow you to sell these resources to educators.
Online tutoring is a rewarding side hustle that enables you to share your knowledge and help others succeed academically.
9. Dropshipping
Find a Niche
Identify a niche market or product category that interests you. Research products with good profit margins and demand.
Create an E-commerce Store
Set up an e-commerce store using platforms like Shopify or WooCommerce. You won't need to invest in physical inventory.
Supplier Partnership
Partner with suppliers or wholesalers who offer dropshipping services. When customers make purchases from your store, the supplier ships the products directly to them.
Dropshipping allows you to run an online retail business without the hassle of stocking and shipping products. However, successful dropshipping requires effective marketing and customer service.
10. Pet Sitting and Dog Walking
Pet Sitting Services
Offer pet sitting services to pet owners in your area. Platforms like Rover can connect you with pet owners looking for reliable sitters.
Dog Walking
Start a dog walking service for busy pet owners. This side hustle allows you to enjoy the outdoors while earning money.
Pet Care Tips
Create informative content about pet care on social media or a blog. Share your knowledge about pet nutrition, grooming, and training to attract clients.
Pet sitting and dog walking require a love for animals and a responsible attitude. It's a great way to combine your passion for pets with a side hustle.
11. Remote Customer Service
Remote Customer Service Jobs
Search for remote customer service job listings on websites like Remote.co and FlexJobs. Many companies hire remote customer service representatives.
Virtual Call Centers
Consider working for virtual call centers that provide customer service support for various businesses. These centers often hire remote agents.
Earn Everything… nearly!
Join Opinion Outpost, one of the few faithful and honest survey panels and earn cash and gift cards for your opinion. Stack your points and redeem them: Simple! No hidden fees and completely free!


Online Training
Invest time in training and improving your customer service skills. Courses and certifications can make you a more competitive candidate for remote customer service positions.
Remote customer service positions offer flexibility and the opportunity to work from home. It's a valuable side hustle for those with excellent communication skills.
12. Photography
Stock Photography
Capture high-quality photos and sell them on stock photography websites like Shutterstock and Adobe Stock. Each time your photo is downloaded, you earn a royalty.
Event Photography
Offer event photography services for local events, parties, or weddings. Word of mouth and networking can help you find clients.
Photography Workshops
Consider teaching photography workshops or offering one-on-one photography lessons. Share your knowledge with aspiring photographers.
Photography is a creative and potentially lucrative side hustle. Whether you're selling your photos online or offering photography services, it allows you to turn your passion into profit.
13. E-book Publishing
Writing E-books
Write and publish e-books on platforms like Amazon Kindle Direct Publishing (KDP). Choose a niche or genre you're passionate about.
Self-Publishing
Self-publishing eliminates the need for traditional publishers. You retain creative control and earn royalties for each sale.
Marketing Your E-books
Promote your e-books through social media, blogging, and email marketing. Engage with readers and gather reviews to boost your e-book's visibility.
E-book publishing is an excellent way to share your expertise, stories, or creative works with a global audience.
How to Choose Your Ideal Side Hustle with No Money
When embarking on a side hustle journey without a substantial upfront investment, it's crucial to make informed decisions. Here are seven tips to guide you in selecting the most suitable side hustle:
1. Assess Your Skills and Interests
Before diving into a side hustle, evaluate your skills, strengths, and interests. Choose a side hustle that aligns with your expertise or passions. Your existing knowledge and enthusiasm will make it easier to excel and enjoy the work.
2. Research Market Demand
Investigate the demand for your chosen side hustle in your area or online. Explore whether there's a need for your skills or products. Utilize tools like Google Trends and industry forums to gauge interest and potential customer bases.
3. Consider Online Platforms
Many side hustles can be launched online for free or with minimal costs. Explore platforms like freelancing websites, social media, and e-commerce platforms to start your venture. Utilize the power of the internet to reach a broader audience.
4. Network and Collaborate
Build connections within your chosen industry or niche. Networking can lead to opportunities, collaborations, and mentorships that can enhance your side hustle. Attend relevant events, join online communities, and connect with peers.
5. Evaluate Time Commitment
Assess the time you can realistically dedicate to your side hustle. Balance it with your primary job or other commitments. Choose a side hustle that aligns with your available time and energy, ensuring you can maintain consistency.
6. Set Clear Goals
Establish specific, measurable goals for your side hustle. Define what success looks like to you, whether it's earning a certain amount, reaching a particular audience, or acquiring specific skills. Having clear objectives keeps you motivated and focused.
7. Learn and Adapt
Be open to learning and adapting along the way. Your side hustle may evolve, and you may encounter challenges. Embrace opportunities to acquire new skills, refine your approach, and pivot if necessary. Continuous learning is key to long-term success.
Conclusion
You can start these side hustles with little to no money, and each offers a unique path to additional income and personal fulfillment. Whether you're looking to earn extra cash, pursue your passions, or gradually transition into a full-time venture, these side hustle ideas provide a range of opportunities to explore.
However, each side hustle presents its own set of advantages and challenges, allowing you to choose the one that aligns best with your skills, interests, and available resources.
The key to success in any side hustle lies in dedication, consistency, and a willingness to learn and adapt. While some side hustles may begin as small endeavors, they have the potential to grow into significant income streams over time.
Related Posts:
Earn Everything… nearly!
Join Ipsos iSay, one of the few Faithful and Honest survey panels and earn prizes, gift cards and donations. Stack your points and redeem them: Simple! No hidden fees and completely free!