13 Ways to Make Money as a Video Game Coach
Updated on: by Amy Kennedy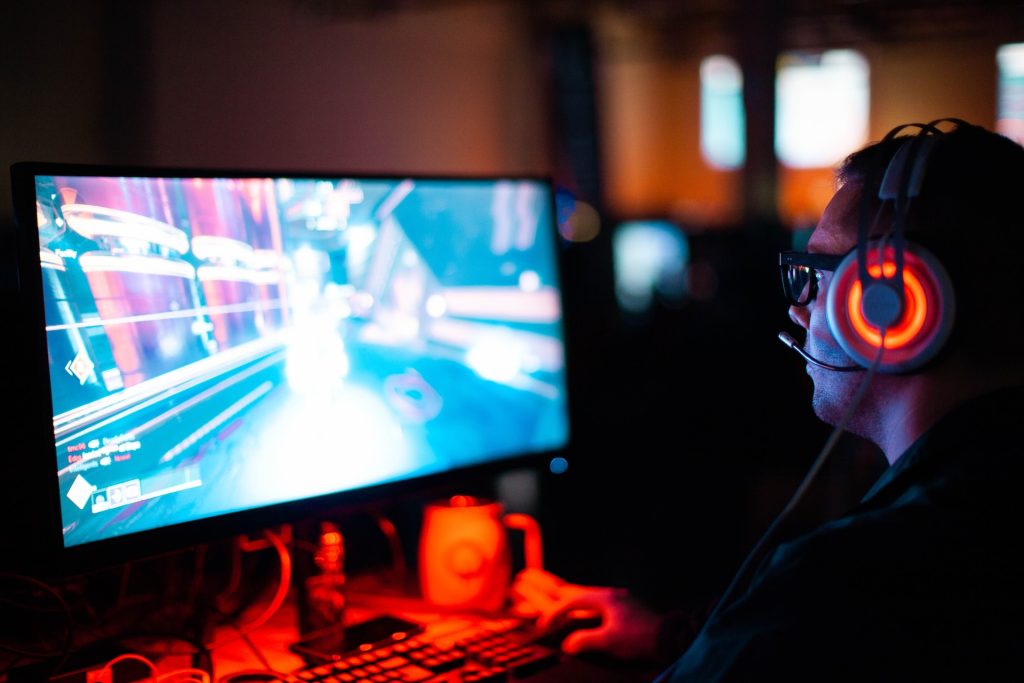 As the world of esports continues to expand, so does the demand for skilled video game coaches.
Need Easy Extra $350+/Month For Free?
Gamers with a passion for teaching and a talent for gaming can find numerous opportunities to turn their hobby into a lucrative career.
In this blog, we will explore 13 ways to make money as a video game coach, from online tutoring and eSports coaching to content creation and sponsored streaming.
Understanding Video Game Coaching
The world of video game coaching has seen significant growth alongside the booming popularity of esports and online gaming communities.
As competitive gaming gains recognition as a legitimate professional sport, opportunities for skilled gamers to monetize their expertise as coaches have expanded.
The Rise of Video Game Coaching
The Growing Popularity of Esports
Esports has witnessed explosive growth in recent years, attracting millions of viewers and players worldwide. As competitive gaming gains mainstream recognition, the demand for skilled coaches to train and mentor aspiring players has surged.
Recognition of Gaming as a Professional Sport
The gaming industry's evolution into a recognized professional sport has paved the way for video game coaching as a legitimate career. Major esports organizations, universities, and even traditional sports teams are investing in coaching staff to elevate their players' performance.
Opportunities in Online Gaming Communities
The rise of online gaming communities and platforms has fostered a robust environment for video game coaching. Gamers now have easy access to coaching services, creating a thriving marketplace for coaches to showcase their expertise.
13 Ways to Make Money as a Video Game Coach
Becoming a video game coach opens up various opportunities for gamers to monetize their skills and passion.
Whether you excel at a specific game or have a talent for teaching and strategy, here are 13 ways to turn your gaming expertise into a profitable venture:
1. Online Tutoring
One-on-One Coaching Sessions: Offer personalized coaching sessions to individual players seeking to improve their gaming skills. Platforms like Gamer Sensei and ProGuides connect coaches with students, facilitating one-on-one interactions.
Group Coaching and Webinars: Conduct group coaching sessions or webinars to cater to multiple students simultaneously. Webinar platforms like Zoom enable coaches to share knowledge and interact with a broader audience.
Creating Video Tutorials and Courses: Develop video tutorials and courses covering specific game mechanics and strategies. Platforms like Udemy and Skillshare allow coaches to monetize their courses and reach a global audience.
2. eSports Coaching
Training Competitive Teams: Work with competitive esports teams, guiding them through practice sessions, analyzing gameplay, and strategizing for tournaments. Organizations like Overwatch League Teams and League of Legends Championship Series (LCS) hire coaches for their professional teams.
Preparing Players for Tournaments: Prepare players for upcoming tournaments by analyzing opponents' strategies, conducting mock matches, and improving teamwork. Coaches play a crucial role in enhancing players' performance during high-stakes events.
Offering Analysis and Feedback: Provide detailed game analysis and constructive feedback to help players understand their strengths and weaknesses. Tools like Plays.tv and Coach's Eye assist coaches in reviewing gameplay and providing valuable insights.
3. YouTube and Twitch Streaming
Monetizing through Ad Revenue: Create a YouTube channel or Twitch stream and monetize your content through ad revenue. Popular gaming channels attract advertisers looking to reach a large gaming audience.
Building a Subscriber Base and Community: Engage with viewers, build a loyal subscriber base, and encourage donations and sponsorships. A supportive community can significantly boost a coach's earnings.
Tips and Donations from Viewers: Viewers often tip or donate to coaches they appreciate. Utilize platforms like Streamlabs and TipeeeStream to facilitate donations during live streams.
4. Content Creation and Merchandising
Selling Game Guides and eBooks: Share your in-depth knowledge by creating and selling game guides and eBooks. Platforms like Amazon Kindle Direct Publishing enable you to reach a wide audience of gamers.
Designing Merchandise and Apparel: Leverage your personal brand and design merchandise like t-shirts, hoodies, and accessories. Websites like Teespring and Redbubble help you manage production and sales.
Launching a Gaming Podcast or Blog: Start a gaming podcast or blog to discuss strategies, industry news, and gaming-related content. Monetize through ads, sponsorships, or affiliate marketing.
5. Sponsored Streaming and Endorsements
Collaborating with Brands and Gaming Companies: Partner with gaming brands and companies for sponsored streams and content. Negotiate deals for brand endorsements and product promotions.
Sponsored Gameplay Videos and Reviews: Showcase new games and products through sponsored gameplay videos and reviews. Honest and authentic reviews can attract sponsors and viewer trust.
Promoting Products and Services: Promote gaming-related products and services, such as equipment, game keys, or game-related websites, through affiliate marketing. Earn commissions for every sale referred through your unique links.
6. Hosting Workshops and Bootcamps
Organizing In-Person or Virtual Events: Host workshops and bootcamps for gamers looking to enhance their skills. These events can be conducted in-person or virtually, attracting participants from around the world.
Providing Intensive Training Programs: Offer intensive training programs that cover various aspects of gaming, including mechanics, strategy, and teamwork. Tailor the programs to cater to different skill levels and gaming genres.
Charging Registration Fees: Charge registration fees for participants to attend your workshops or bootcamps. These fees can contribute to your earnings while offering value to the attendees.
7. Game Coaching Subscriptions
Offering Monthly or Yearly Coaching Plans: Provide coaching subscriptions that offer continuous access to your coaching services. Subscribers can receive regular sessions, feedback, and exclusive content.
Exclusive Access to Premium Content: Offer exclusive content, such as advanced tips and strategies, to coaching subscribers. This encourages gamers to opt for premium subscriptions.
Loyalty Rewards for Subscribers: Show appreciation to long-term subscribers with loyalty rewards, such as discounts on merchandise or additional coaching sessions.
8. Participating in Gaming Tournaments
Competing in eSports Events: Showcase your coaching skills by participating in coaching competitions or friendly matches. Winning or performing well in these events can enhance your reputation and attract potential clients.
Prize Money and Sponsorships: Some tournaments offer cash prizes and sponsorships to coaches and players. Participating in such events can be financially rewarding.
Establishing a Strong Gaming Reputation: Building a reputation as a successful coach in competitive tournaments can lead to increased coaching opportunities.
9. Patreon and Crowdfunding
Creating a Patreon Account for Supporters: Set up a Patreon account to receive support from fans and followers. Offer various tiers of rewards, such as early access to content or exclusive coaching sessions, to incentivize support.
Crowdfunding Campaigns for Specific Projects: Launch crowdfunding campaigns to fund specific projects, such as creating a new coaching course or attending gaming events. Platforms like Kickstarter and Indiegogo can help you reach your funding goals.
Exclusive Benefits for Patrons: Provide exclusive benefits to your Patreon supporters, such as access to a private Discord server or personalized coaching sessions.
10. Becoming a Gaming Consultant
Advising Game Developers and Studios: Leverage your gaming expertise to consult for game developers and studios. Offer insights into game mechanics, balancing, and player engagement.
Playtesting and Providing Feedback: Participate in playtesting sessions for upcoming games and offer valuable feedback. Game developers value the input of experienced players and coaches.
Charging Consultation Fees: Charge consultation fees for your expertise and insights. As a gaming consultant, you can earn money while contributing to the development of new games.
11. Virtual Coaching Platforms
Joining Coaching Websites and Platforms: Register as a coach on dedicated coaching websites and platforms, such as Gamer Sensei and Skill Capped. These platforms connect coaches with gamers seeking coaching services.
Connecting with Potential Clients Online: Utilize social media, gaming forums, and gaming communities to connect with potential clients. Engage with your target audience and showcase your coaching expertise.
Utilizing Secure Payment Gateways: Choose virtual coaching platforms that offer secure payment gateways to ensure a smooth and reliable payment process for your coaching services.
12. Partnering with Gaming Academies
Collaborating with Gaming Training Institutes: Partner with gaming training institutes and academies to offer coaching programs as part of their curriculum. These partnerships can bring a steady flow of students interested in coaching.
Becoming an Instructor or Mentor: Become an instructor or mentor at gaming academies to share your knowledge and skills with aspiring gamers. Your experience as a coach can add value to the academy's programs.
Earning from Referral Programs: Some gaming academies offer referral programs, where you can earn commissions for referring new students to their coaching programs.
13. Developing Coaching Apps and Tools
Creating Coaching Apps: Develop mobile or web-based coaching apps that provide tips, guides, and personalized coaching for gamers. Charge a fee for premium features or a one-time download cost.
Offering Game-Specific Tools: Develop and sell game-specific coaching tools that assist players in improving their gameplay. These tools can analyze in-game statistics and offer tailored recommendations.
Collaborating with Game Developers: Collaborate with game developers to create official coaching tools and content for their games. This partnership can provide a steady income stream and boost your credibility.
10 Platforms to Find Video Game Coaching Opportunities
As a video game coach, connecting with potential clients is crucial to growing your coaching business. Here are 10 platforms where you can find coaching opportunities and engage with gamers seeking to improve their skills:
1. Gamer Sensei – Link
Gamer Sensei is a dedicated platform for esports coaching. Coaches can create profiles, showcase their expertise, and offer coaching services to gamers across various popular games.
The platform facilitates one-on-one coaching sessions and provides tools for coaches to manage their schedules and payments.
2. ProGuides – Link
ProGuides offers coaching services and educational content for competitive gamers. As a coach, you can join their roster of expert instructors and offer personalized coaching to students looking to improve their gameplay in popular esports titles.
3. Skill Capped – Link
Skill Capped focuses on providing high-level educational content and coaching for players in games like League of Legends and World of Warcraft. As a coach, you can contribute to their coaching programs and interact with a community of avid learners.
4. Fiverr – Link
Fiverr is a versatile freelance marketplace where you can offer your coaching services and reach a global audience. Create a gig showcasing your coaching expertise and specify the games you specialize in to attract potential clients.
Need Easy Extra Cash?
Pinecone Research, a leading name in online survey panel honesty, absolutely guarantees $3 cash for every survey you complete!
Take advantage of their time limited New Membership drive and register NOW. Join today: 100% free!


5. Coach.gg – Link
Coach.gg is a platform that connects coaches with gamers seeking improvement in League of Legends. As a coach, you can set your hourly rates and provide personalized coaching sessions to players of different skill levels.
6. eBay Classifieds – Link
eBay Classifieds can be an unconventional platform to find video game coaching opportunities. You can post coaching services on the site's "Services" section, targeting gamers interested in improving their gameplay.
7. GamerCoach – Link
GamerCoach allows coaches to offer their services to gamers who want to get better at popular competitive games like Overwatch, Fortnite, and Valorant. Coaches can create profiles and provide coaching in various formats.
8. Facebook Groups and Communities
Engage with gaming communities and groups on Facebook. Many gaming enthusiasts actively seek coaching opportunities within these communities. Participate in discussions, showcase your expertise, and offer coaching services.
9. Discord Servers
Join gaming-related Discord servers where players often seek coaching opportunities. Some servers have dedicated sections for coaches to advertise their services and interact with potential clients.
Reddit's /r/GamingCoach subreddit is a community where gamers can find coaches and coaches can promote their services. Engage with the community and provide information about your coaching expertise.
6 Tips for Landing Video Game Coaching Opportunities
As a video game coach, attracting potential clients and securing coaching opportunities is essential for growing your coaching business.
Here are six tips to help you effectively land video game coaching opportunities:
1. Build a Strong Online Presence
Establish a professional online presence to showcase your expertise and coaching services. Create a website or a portfolio showcasing your coaching credentials, gaming achievements, and testimonials from satisfied clients.
Use social media platforms to engage with the gaming community and demonstrate your knowledge.
2. Focus on Niche Specialization
Identify your niche and focus on specific games or gaming aspects where you excel.
Specializing in certain games or skills will position you as an expert in that area, making it easier to attract gamers looking to improve in those aspects.
3. Offer Free or Trial Sessions
Provide free or trial coaching sessions to potential clients. This allows them to experience your coaching style and see the value you bring.
Positive experiences during trial sessions can lead to long-term coaching commitments.
4. Leverage Gaming Forums and Communities
Engage with gaming forums, subreddits, and other gaming communities where players actively seek coaching. Participate in discussions, answer questions, and offer valuable insights.
Be authentic and avoid excessive self-promotion, focusing on adding value to the community.
5. Create Engaging Content
Produce educational and engaging content related to video game coaching. This could include video tutorials, coaching tips, gameplay analysis, and strategy breakdowns.
Share this content on platforms like YouTube, Twitch, or your website to attract potential clients who find value in your expertise.
6. Offer Personalized Coaching Plans
Tailor coaching plans to meet the individual needs of your clients. Understand their gaming goals, skill level, and preferred learning style.
Personalized coaching plans demonstrate your commitment to helping clients achieve their gaming aspirations.
Conclusion
Becoming a video game coach opens up a world of possibilities for gamers to monetize their skills and passion.
By leveraging online platforms, creating valuable content, and engaging with the gaming community, aspiring coaches can build a successful and rewarding career in the gaming industry.
So, level up your coaching journey and explore these diverse avenues to unlock your gaming potential and financial success.
Related Posts:
Earn Everything… nearly!
Join Ipsos iSay, one of the few Faithful and Honest survey panels and earn prizes, gift cards and donations. Stack your points and redeem them: Simple! No hidden fees and completely free!