15 Ways to Monetize Your Social Media Presence in 2023
Updated on: by Amy Kennedy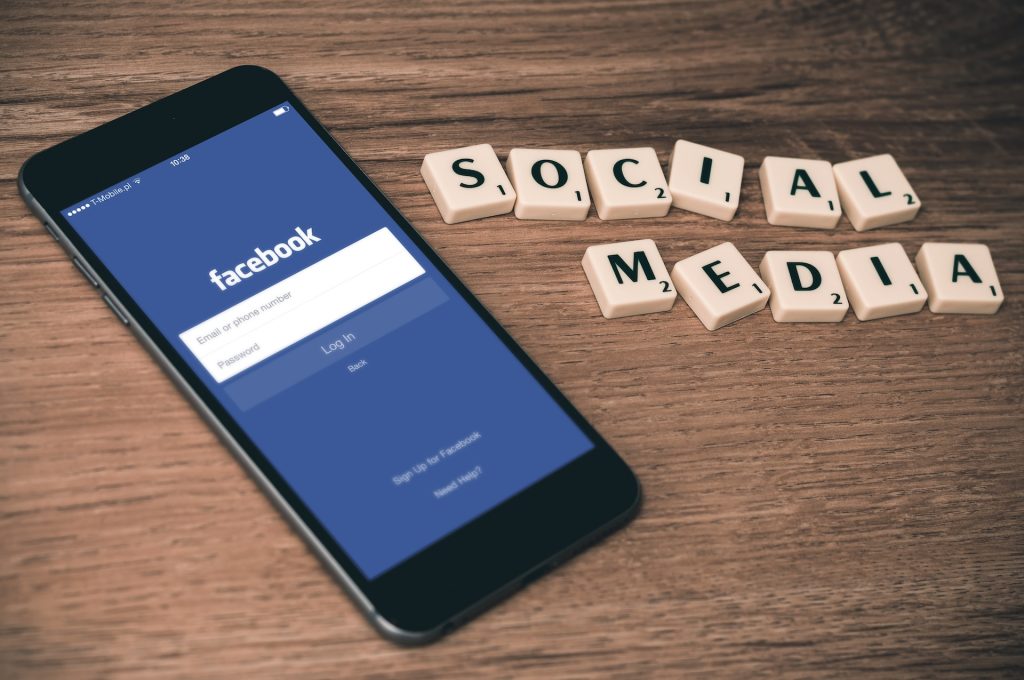 In the digital age, social media platforms serve as vibrant marketplaces teeming with opportunities.
These platforms are more than just social networking sites, they are potential goldmines for anyone willing to invest time and effort.
With the right strategies, monetizing your social media presence in 2023 can be a game-changing move.
Understanding the Social Media Landscape in 2023
As the social media space continues to evolve, so do the opportunities for monetization. To effectively capitalize on these opportunities, one must first understand the current landscape.
Changes in the Social Media Landscape
The year 2023 has seen significant shifts in the social media sphere, with trends leaning towards more immersive experiences, personalized content, and increased e-commerce integration.
Evolution of Social Media Trends
Augmented Reality (AR) and Virtual Reality (VR) are increasingly becoming mainstream on platforms, enhancing user engagement. Platforms like Facebook have integrated these technologies into their interfaces, offering new ways for brands to engage with users.
Rising Popularity of Personalized Content
Social media users now expect content that's tailored to their interests and needs. Advanced algorithms and AI have made personalized content a reality on platforms like Instagram and TikTok, opening new avenues for targeted marketing and monetization.
Integration of E-commerce Features
Many platforms have embraced e-commerce, with "shoppable" posts and integrated online storefronts. Instagram Shopping and Pinterest's Shop the Look are leading examples of this trend.
Current Popular Social Media Platforms and Their Opportunities
While Facebook, Instagram, and Twitter continue to be popular, newer platforms like TikTok and Clubhouse are making their mark.
Facebook: A Monetization Powerhouse
With its vast user base, Facebook offers numerous monetization opportunities, from Facebook Marketplace to sponsored posts. It remains a lucrative platform for influencers and businesses alike.
Instagram: The Influencer's Playground
Instagram's visual-centric platform is ideal for influencers, content creators, and businesses. Features like Instagram Shopping and sponsored posts provide solid monetization prospects.
Emerging Platforms: TikTok and Clubhouse
TikTok's short-form video content and Clubhouse's audio-only format have captivated users globally. These platforms offer fresh monetization opportunities, from brand partnerships to in-app tipping.
Why Monetize Your Social Media Presence?
Monetizing your social media presence can unlock new revenue streams and enhance your brand. Here's why you should consider it.
Advantages of Monetizing Social Media Presence
Monetization isn't just about making money. It's about leveraging your online presence to create value for your audience and yourself.
Revenue Generation
Monetizing your social media channels can provide an additional, often substantial, income stream.
Enhanced Brand Value
Through monetization strategies like brand partnerships and sponsored posts, you can enhance your brand's value and visibility.
Greater Audience Engagement
Monetization often involves creating premium or exclusive content, which can boost audience engagement and loyalty.
Real-Life Examples of Successful Monetization
Many individuals and businesses have successfully monetized their social media presence, showcasing the potential of these platforms.
Influencer Success Stories
Influencers like Kylie Jenner and Cristiano Ronaldo have monetized their massive social media followings through sponsored posts, product endorsements, and even their own product lines.
Business Success Stories
Businesses like Glossier and Fashion Nova have used social media to drive their sales, leveraging platforms like Instagram to showcase their products and engage with customers.
Preparing for Monetization
Before you can monetize your social media presence, there are some crucial steps you need to take.
Building an Engaged Social Media Audience
Having an engaged audience is essential for successful monetization. This means cultivating a follower base that's not just large, but also active and interested in your content.
Consistent Posting
Regularly posting high-quality content keeps your audience engaged and encourages growth.
Interaction with Followers
Engage with your audience through comments, messages, and shares. This not only builds a sense of community but also fosters stronger relationships with your followers.
Utilizing Platform Features
Make use of platform-specific features to engage your audience. For instance, Instagram Stories, Twitter Polls, or Facebook Live can all be used to interact with followers in unique ways.
Identifying Your Unique Value Proposition
What sets you apart from others in your niche? Identifying your unique value proposition (UVP) is key to attracting and retaining an engaged audience.
Finding Your Niche
Identify your area of expertise or interest that resonates with a specific audience. This will help you stand out and attract followers who are genuinely interested in your content.
Showcasing Your Expertise
Share content that highlights your knowledge and skills. This not only builds credibility but also positions you as an authority in your field.
Aligning with Audience Needs
Ensure your UVP aligns with the needs and interests of your target audience. This will make your content more attractive and relevant to them.
Creating High-Quality Content
High-quality content is the backbone of any social media monetization strategy. It attracts followers, engages your audience, and opens up monetization opportunities.
Importance of Quality Over Quantity
While regular posting is important, never compromise on the quality of your content. High-quality content is more likely to engage your audience and attract brand partnerships.
Leveraging Visuals
Visuals are crucial on social media. Use high-quality images, compelling graphics, or engaging videos to capture your audience's attention.
Storytelling and Authenticity
Authentic storytelling can help create a deeper connection with your audience. Share your experiences, insights, or behind-the-scenes glimpses to make your content more relatable and engaging.
15 Ways to Monetize Your Social Media Presence in 2023
Once you've laid a strong foundation with an engaged audience and high-quality content, you're ready to monetize. Here are 15 effective ways to do it in 2023.
1. Sponsored Content
Sponsored content is one of the most popular ways to monetize a social media presence.
Partnering with Brands
Collaborate with brands that align with your niche and audience interests. Sponsored posts can involve product reviews, tutorials, or simply showcasing a product in your posts.
Disclosure Transparency
Ensure transparency about your sponsored content. Most platforms require users to disclose sponsored content, like with Instagram's paid partnership tag.
Maintaining Authenticity
It's essential to maintain authenticity when creating sponsored content. Promote products or services that you genuinely like and believe in to maintain your audience's trust.
2. Affiliate Marketing
Affiliate marketing involves promoting a brand's product and earning a commission for each sale made through your unique link.
Selecting the Right Affiliate Programs
Choose affiliate programs that offer products relevant to your niche and audience. Platforms like Amazon's Affiliate Program have a wide range of products to choose from.
Promoting Affiliate Products
Integrate affiliate products naturally into your content. Whether it's an Instagram story, a Facebook post, or a TikTok video, ensure it aligns with your content style and audience's interests.
Tracking Your Success
Use analytics to track your affiliate marketing success. This helps identify what type of content drives the most affiliate sales, helping you refine your strategy over time.
3. Brand Collaborations
Working directly with brands can provide multiple monetization opportunities.
Brand Ambassadors
Become a brand ambassador for companies that align with your values and target audience. This often involves regularly promoting a brand in exchange for free products or a fee.
Product Collaborations
Partner with brands to create a co-branded product. This can be an effective way to leverage your personal brand, as seen with influencers like James Charles and his collaboration with Morphe.
Hosting Brand Events
Work with brands to host events, both online and offline. This could be a product launch, a brand-sponsored meetup, or an Instagram Live Q&A session.
4. Selling Products or Services
If you have a product or service to offer, social media is an excellent platform to promote and sell it.
Physical Products
Promote and sell physical products to your audience. This could be anything from branded merchandise to handcrafted items.
Digital Products
Sell digital products like e-books, online courses, or downloadable art. Platforms like Instagram and Facebook even offer integrated e-commerce features to facilitate this.
Services
Promote your services, such as coaching sessions, consulting services, or freelance work. Use your platform to showcase your expertise and attract potential clients.
5. Paid Memberships and Subscriptions
Creating exclusive content for paid members can be a profitable monetization strategy.
Patreon
Platforms like Patreon allow creators to offer exclusive content to their subscribers in exchange for a regular payment.
Social Media Subscriptions
Some social media platforms have integrated subscription features. For instance, YouTube's Channel Memberships allows creators to offer exclusive content to paying members.
Exclusive Content
Offer exclusive content to your paying subscribers. This could be advanced access to your content, exclusive videos, live streams, or personalized advice.
6. Crowdfunding
Crowdfunding involves raising small amounts of money from a large number of people, typically via the Internet.
Kickstarter Campaigns
Platforms like Kickstarter allow you to create a crowdfunding campaign for specific projects or ideas. This can be particularly useful for creatives or entrepreneurs.
Donations
Encourage your audience to support your work through donations. Platforms like Buy Me a Coffee make it easy for creators to receive support from their fans.
Crowdfunding for Causes
Use your platform to raise funds for causes you believe in. This not only helps the cause but also strengthens your relationship with your audience.
7. Online Courses and Webinars
Sharing your knowledge and expertise can be a profitable way to monetize your social media presence.
Creating an Online Course
Create an online course in your area of expertise. Platforms like Udemy and Skillshare make it easy to create and sell courses online.
Hosting Webinars
Host live webinars on a topic of interest to your audience. You can charge for access or offer the webinar for free and monetize it through product promotions or donations.
Providing Paid Consultations
Offer your expertise in the form of paid consultations. Whether you're a fitness coach, a marketing expert, or a fashion stylist, you can offer personalized advice and guidance to your audience for a fee.
8. In-App Monetization Features
Many social media platforms offer built-in monetization features.
YouTube Monetization
Monetize your videos on YouTube through ads, channel memberships, and Super Chat donations during live streams.
Instagram Shopping
Use Instagram Shopping to sell your products directly on Instagram. This feature allows users to shop your products straight from your posts and stories.
TikTok Creator Fund
Join the TikTok Creator Fund to earn money based on the performance of your videos.
9. Licensing Your Content
If you create original content, such as photos, videos, or music, you can license it to others for a fee.
Stock Content
Sell your content on stock content platforms like Getty Images or Shutterstock.
Direct Licensing
License your content directly to brands or media outlets. This often involves negotiating licensing terms and fees.
Creative Commons Licensing
Consider Creative Commons Licensing if you're open to others using your work with certain restrictions, and can potentially earn income through donations or patronage.
10. Social Media Consulting
If you're a social media expert, consider offering consulting services to other businesses.
Social Media Strategy
Help businesses develop a social media strategy, including content creation, audience engagement, and growth strategies.
Social Media Advertising
Provide businesses with advice on social media advertising, including ad creation, targeting, and analysis.
Training and Workshops
Conduct training sessions or workshops to teach businesses or individuals how to effectively use social media.
11. Selling E-books
If you're knowledgeable in a particular field, consider writing and selling an e-book.
Self-Publishing
Self-publish your e-book on platforms like Amazon Kindle Direct Publishing.
Promoting Your E-book
Use your social media platforms to promote your e-book, offering a glimpse into its content to entice your audience.
Offering Exclusive Content
Consider offering exclusive additional content, like worksheets or checklists, to enhance the value of your e-book.
12. Hosting Paid Live Events
With live streaming becoming more popular, consider hosting live events for your audience.
Virtual Meet-and-Greets
Host virtual meet-and-greets where fans can interact with you in real-time. These can be done via platforms like Zoom or Instagram Live.
Paid Workshops
Conduct paid workshops on a topic related to your niche. This provides valuable content to your audience and revenue for you.
Live Performances
If you're a musician or performer, consider hosting live performances and charging a ticket fee.
13. Selling Merchandise
Selling merchandise is a popular way to monetize your social media presence, particularly for influencers or personalities.
Branded Merchandise
Sell branded merchandise, such as t-shirts, mugs, or stickers, featuring your logo or catchphrases.
Dropshipping
Consider dropshipping, where you sell products directly from the manufacturer. This can be an effective way to sell merchandise without having to handle inventory.
Print-on-Demand
Use print-on-demand services like Printful to create custom merchandise without the need for a large upfront investment.
14. Podcasting
If you have a topic you're passionate about, consider starting a podcast and monetizing it.
Podcast Sponsorships
Secure sponsorships for your podcast episodes. This typically involves promoting a product or service during your podcast in return for a fee.
Paid Subscriptions
Consider offering paid subscriptions for exclusive podcast content. This could be bonus episodes, early access to episodes, or ad-free listening.
Donations
Encourage listeners to support your podcast through donations. Platforms like Patreon make it easy to set up recurring donations.
15. Influencer Marketing Platforms
Join influencer marketing platforms to connect with brands looking to collaborate with influencers.
Finding Brand Partnerships
Platforms like Influence.co and AspireIQ connect influencers with brands looking to promote their products.
Managing Collaborations
These platforms often provide tools to manage collaborations, track metrics, and ensure you're paid fairly for your work.
Expanding Your Reach
Joining an influencer marketing platform can also help expand your reach and grow your audience, further increasing your potential for monetization.
Conclusion
In essence, there are countless ways to monetize your social media presence in 2023, each providing unique opportunities to generate income.
The key lies in understanding your audience, offering value, and maintaining authenticity.
Embrace the potential and start your social media monetization journey today.
Related Posts: