Weird Items You Can Borrow from Libraries: Beyond Books and DVDs
Updated on: by Amy Kennedy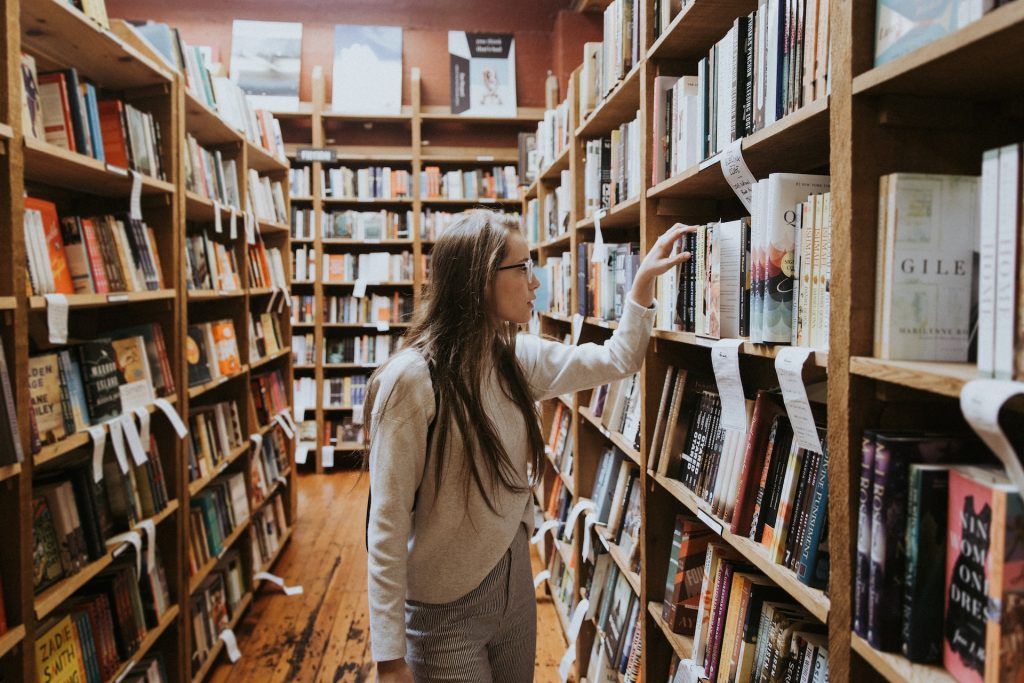 Libraries have long been synonymous with lending books and DVDs, but did you know that many modern libraries offer an array of unconventional items for borrowing?
Need Easy Extra $350+/Month For Free?
Step into the fascinating world of libraries' diverse services as we explore the weird and wonderful things you can borrow beyond the traditional offerings.
Unconventional Borrowable Items
Libraries are breaking the mold by offering more than just books and DVDs. Let's delve into some of the unique items you can borrow from your local library.
1. Musical Instruments
Some libraries now offer an unexpected selection of musical instruments for patrons to borrow. Whether you're a seasoned musician or an aspiring one, these libraries provide an opportunity to try out different instruments without the need for expensive purchases.
From guitars and keyboards to drums and violins, you can unleash your musical talent and explore various instruments with the help of your local library.
2. Board Games and Puzzles
In a world dominated by screens, libraries are promoting social interaction and cognitive development by offering a selection of board games and puzzles for borrowing. Gather friends and family to enjoy quality time and put your problem-solving skills to the test.
Whether you prefer classic board games like Chess and Monopoly or modern strategy games like Settlers of Catan and Ticket to Ride, libraries have an exciting assortment for all ages.
3. Tools and DIY Equipment
Libraries are evolving into community tool lending centers, providing access to an assortment of tools and DIY equipment. From hammers and drills to sewing machines and soldering irons, patrons can now tackle various projects without the hassle of purchasing seldom-used tools.
Whether you're a seasoned DIY enthusiast or a beginner looking to explore your creative side, the library has you covered.
4. Sports Equipment
For fitness enthusiasts and sports aficionados, some libraries offer a range of sports equipment for borrowing. From basketballs and soccer balls to yoga mats and resistance bands, you can stay active and explore different sports without the need to invest in specialized gear.
Get out there and enjoy the thrill of trying new physical activities.
5. Kitchen Appliances and Gadgets
Libraries with kitchen lending programs often provide a surprising collection of kitchen appliances and gadgets.
Borrowing items like blenders, food processors, and specialty cookware allows you to experiment with new recipes and culinary techniques without cluttering your kitchen with rarely-used items. Bon appétit!
6. Art Supplies and Craft Kits
For aspiring artists and crafters, libraries are becoming creative havens with art supplies and craft kits for borrowing. Unleash your artistic side with paints, brushes, and sketchbooks, or try your hand at crafting with DIY kits that provide everything you need to create something unique.
7. Fitness and Wellness Equipment
Libraries are increasingly promoting health and wellness by offering fitness equipment for borrowing. Patrons can find items like resistance bands, dumbbells, and yoga blocks to support their fitness routines and overall well-being.
Stay active and take care of your health with the help of the library's fitness resources.
Need Easy Extra Cash?
Pinecone Research, a leading name in online survey panel honesty, absolutely guarantees $3 cash for every survey you complete!
Take advantage of their time limited New Membership drive and register NOW. Join today: 100% free!


8. Science and Educational Kits
For young learners and curious minds, some libraries offer science and educational kits that encourage exploration and discovery.
These kits may include chemistry sets, telescope kits, or coding projects, providing hands-on learning experiences and fostering a love for science, technology, engineering, and mathematics (STEM).
9. Video Game Consoles and Gaming Accessories
Gaming enthusiasts can find a treat at certain libraries, where video game consoles and gaming accessories are available for borrowing.
Whether you're into gaming classics or the latest releases, indulge in immersive gaming experiences without the need to invest in expensive gaming setups.
Unique Technology and Gadgets
Libraries have fully embraced the digital age, and some now offer an exciting range of tech gadgets for borrowing, opening up new worlds of possibilities for their patrons.
1. Virtual Reality (VR) Headsets
Immerse yourself in virtual worlds with VR headsets borrowed from the library. Experience breathtaking adventures, explore historical landmarks, or dive into interactive educational simulations.
Libraries are now expanding learning opportunities and providing exciting entertainment experiences through virtual reality. Try out the latest VR technology and see where your imagination takes you.
2. Digital Cameras and Camcorders
Capture life's moments with professional-grade photography and videography equipment from your local library. Borrowing digital cameras and camcorders encourages creativity and visual storytelling.
Whether you're an aspiring filmmaker or a photography enthusiast, having access to high-quality equipment can elevate your artistic expressions and document cherished memories in stunning detail.
3. Exploration Kits and Science Equipment
Libraries are sparking curiosity in various scientific fields by offering hands-on exploration kits and science equipment. From telescopes that reveal distant celestial wonders to microscope kits that unlock the tiny world of microorganisms, patrons can delve into the wonders of science.
Uncover the mysteries of the natural world and conduct fascinating experiments that inspire a love for scientific inquiry.
4. Mobile Hotspots and Tablets
Stay connected wherever you go with mobile hotspots and tablets available for borrowing. Libraries are empowering their communities with internet access, ensuring that everyone can stay connected, access online resources, and engage in digital learning.
Whether you need to work remotely, research, or simply stay in touch, these gadgets provide the convenience of connectivity on the go.
5. Noise-Canceling Headphones
Dive into your favorite books, music, or podcasts without distractions using noise-canceling headphones. Libraries understand the value of a quiet and immersive experience, and these headphones offer a sanctuary from the hustle and bustle of the outside world.
Borrow a pair and indulge in uninterrupted moments of relaxation and focus.
6. Smart Home Devices
Experience the future of home automation with smart home devices available for borrowing. From smart speakers that respond to voice commands to smart plugs that control appliances remotely, libraries are providing access to the latest technology for enhancing daily living.
Embrace the convenience and efficiency of a connected home.
7. Coding Kits and Robotics
Foster creativity and critical thinking skills with coding kits and robotics resources from the library. Libraries are equipping young learners with the tools to explore the exciting world of programming and robotics.
From building and programming robots to creating interactive games, these kits inspire the next generation of innovators and problem solvers.
8. E-Readers and Tablets for E-Books
Discover a vast digital library at your fingertips with e-readers and tablets for borrowing. Libraries are offering access to an extensive collection of e-books and digital resources.
Explore various genres, dive into bestsellers, or indulge in classic literature with the convenience of portable e-readers.
Unusual Art and Artifacts
Libraries are embracing culture and creativity by offering unconventional artistic experiences, providing patrons with access to a world of diverse art and artifacts.
1. Art Prints and Framed Artwork
Some libraries curate a collection of art prints and framed artwork that patrons can borrow for home decoration or simply to appreciate the works of local artists. Explore different artistic styles, from classic masterpieces to contemporary creations, and adorn your living space with inspiring visuals.
Borrowing art prints and framed artwork from the library allows you to enjoy the beauty of art without the need for purchasing expensive pieces.
2. Museum Passes and Exhibition Tickets
Enhance your cultural experiences with museum passes and exhibition tickets available for borrowing. Libraries are supporting access to local museums and galleries, fostering a love for art and history. Immerse yourself in captivating exhibits, learn about diverse cultures, and gain insights into the artistic achievements of humanity.
Whether you're an art enthusiast or looking for a fun family outing, borrowing museum passes from the library opens doors to enriching cultural adventures.
3. Rare Books and Special Collections
Preserving history and encouraging research, libraries provide access to rare books and special collections, allowing patrons to explore valuable and unique literary works. Delve into the past, discover ancient manuscripts, and immerse yourself in the literary treasures of generations gone by.
Borrowing rare books and special collections from the library offers a rare opportunity to connect with the knowledge and wisdom of the ages.
4. Local Artisan Crafts and Artifacts
Some libraries collaborate with local artisans to offer unique craft items and artifacts for borrowing. From handmade pottery and sculptures to traditional crafts from different cultures, patrons can explore the artistic diversity of their community.
Earn Everything… nearly!
Join Opinion Outpost, one of the few faithful and honest survey panels and earn cash and gift cards for your opinion. Stack your points and redeem them: Simple! No hidden fees and completely free!


Borrowing local artisan crafts and artifacts not only supports local talent but also enriches your understanding of regional artistry.
5. Photography Equipment
Capture life's moments in stunning detail with photography equipment available for borrowing. Libraries provide access to cameras with various lenses and accessories, enabling patrons to experiment with different photography styles.
Whether you're a professional photographer or a hobbyist, borrowing photography equipment can elevate your visual storytelling.
Practical and Everyday Items
Libraries are catering to patrons' everyday needs by offering practical items for borrowing, ensuring that the library becomes a one-stop destination for various essentials.
1. Kitchen Appliances and Kitchenware
Save kitchen space and reduce waste by borrowing kitchen appliances and kitchenware from the library. From blenders and food processors to slow cookers and waffle makers, libraries are facilitating resource sharing, allowing patrons to experiment with new recipes and cooking techniques without the burden of ownership.
Borrowing kitchen appliances from the library promotes sustainability and encourages a sense of community sharing.
2. Sports and Outdoor Gear
Stay active and adventurous with sports equipment available for borrowing. Whether you want to try a new sport or simply enjoy a weekend outdoors, libraries have you covered.
Borrow bicycles, camping gear, or hiking equipment to embark on exciting outdoor pursuits. Trying out different sports and outdoor activities with borrowed gear allows you to explore your interests without committing to expensive equipment purchases.
3. Umbrellas, Power Banks, and More
Libraries are making everyday life easier by providing various items for borrowing, including umbrellas, power banks, and other useful gadgets. Borrowing an umbrella during unexpected rain showers or a power bank for your smartphone can be a lifesaver.
These practical items ensure that patrons are well-prepared for the challenges of daily life and help create a more connected and convenient community.
4. Home Improvement Tools
Libraries are expanding their offerings to include home improvement tools for borrowing. From drills and saws to paint sprayers and stud finders, patrons can tackle DIY projects without the need to invest in costly tools.
Borrowing home improvement tools from the library empowers homeowners to take on home renovations and repairs with confidence.
5. Musical Instruments for Beginners
Aspiring musicians can explore their passion for music with beginner-friendly musical instruments available for borrowing. Libraries are providing opportunities to learn and practice instruments like keyboards, guitars, and ukuleles without the initial investment.
Borrowing musical instruments allows individuals to discover their musical talents and interests before committing to purchasing an instrument.
Conclusion
Libraries have evolved into versatile community resources, offering an incredible array of borrowing options beyond books and DVDs.
Embrace the opportunity to explore and borrow these weird and wonderful items, as libraries continue to redefine their role as hubs for learning, creativity, and exploration.
Related Posts:
Earn Everything… nearly!
Join Ipsos iSay, one of the few Faithful and Honest survey panels and earn prizes, gift cards and donations. Stack your points and redeem them: Simple! No hidden fees and completely free!