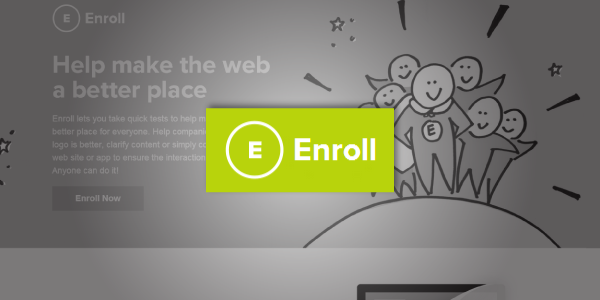 Enroll is a part of ZURB,  a product design company located in Campbell, California. ZURB uses Enrollapp.com to get feedback from true website users like you and I on their product designs. I signed up with Enroll after being contacted by a team member who informed me they are currently seeking new testers because their "demand for user testers is surpassing the number of testers [they] have".
Money to be Made at Enroll
I find it explained best by the EnrollApp Product Marketer himself:
Tests are extremely quick, sometimes only take a few seconds to take.User Testers earn 10 cents per test, and there are monetary bonuses for earning badges that range from 50 cents to a dollar. On occasion users will be asked to complete longer tests in the form of a prototype, these testers are rewarded $2.00 per test.
How to Cash Out Your Earnings
Payments are made using PayPal. Your Enroll balance pays out automatically every month (appears to be around the 10th) for any accounts with at least one dollar by the end of the previous month. (Example– If you have a dollar or more in your account by April 30th then you will be paid around the 10th of May. If balance is under the payout then it rolls over to the next month)
Need Easy Extra Cash?

Renowned Swagbucks delivers what you need: More rewards, more money! Watch videos, take surveys, shop and more to earn Extra Cash. 100% free to join!


How to Receive Tests from Enroll
When there are tests available you will receive an email from Enroll. As with many other usability sites, if you wait too long to log in and give your feedback, you may miss your chance.
My Experience with Enroll
Enroll tests are a lot of fun. There are different types but I think my favorite are the comparison tests. You are given two different images of websites or product designs. You compare the two and then choose which one is your favorite. You are then asked to tell them why. It doesn't take long and is a lot of fun!
Here is an example of another type of test: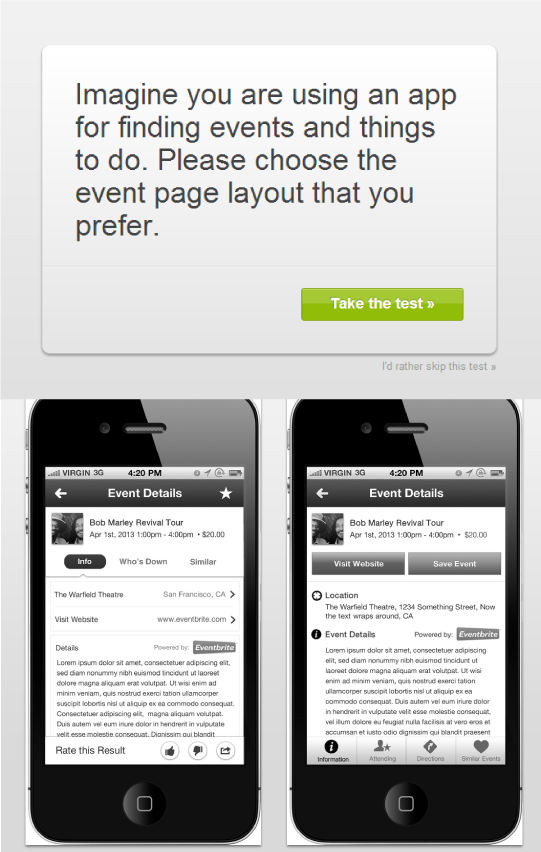 As you can see above, the tests are very brief.
In 3 days I have taken 4 tests and earned 1 badge worth fifty cents- meaning I have earned 90 cents at Enroll.
This is definitely not a big money supplemental opportunity. I think the people who will find the most benefits are the ones who enjoy this type of work. As a web designer- I love being able to compare two site design samples and give my opinion of which is better. It's right up my alley. The fact I earn a little money is just a bonus.
Register to be a Tester for Enroll
Registering for Enroll does not require any preliminary testing. From what I can tell, anyone who wants to give their opinion is welcome to sign up!
When you register with Enrollapp.com you will be offered to take a sample test to get an idea of what you can expect. The samples can lead on for a long time, be aware that these samples do not pay. Offer for the paid testing will come in through your email.
Related Posts:
Want more money?

Easy Extra Cash! Join the famed Vindale Research site and earn rewards by doing nothing more than sharing your experience of using the internet. Guaranteed 100% free membership.