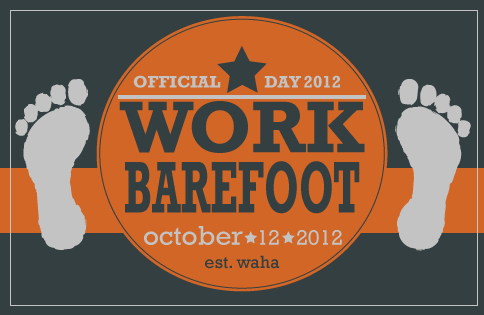 Visit Us on Facebook Today (10/12/12) to Celebrate and Win Prizes!!
https://www.facebook.com/Adventuresofworkingfromhome
---
People are more productive and happier if they are comfortable while they work. One of the greatest things about working from home is that we have the right to choose our attire and our environment– meaning we can snuggle up and get comfy! Majority of home workers work barefoot but Friday October 12, 2012 will be a day of celebrating that freedom!
Will you Celebrate your Freedom?
It can be easy to forget how much freedom and flexibility working from home has. Which makes Work Barefoot Day 2012 a great reminder for many of us! How will you celebrate?
Need Extra Cash for Free?

Join Vindale Research, the famous survey site where you earn rewards to share your experiences about how you use the internet.


Do you Already Work Barefoot Most Days?
That's okay! This is more about celebration than the actual act of working barefoot. I mean, there is a national Work Naked Day coming in February for the self-employed if you really want to get involved!!! I think I prefer to stick with letting my piggies go bare.
Don't Work from Home?
Sucks to be you! Remember us as you tie on your shoes or slip on those heels 😉
Want to Spread the Word with your Work at Home Friends?
If you want to help spread the news of Work Barefoot Day 2012 you can share the following link:
or Share a Badge on your blog or website!: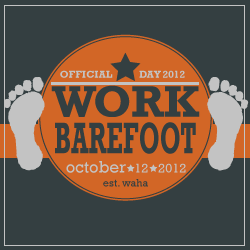 ---
---
Related Posts: