This is a Sponsored post written by me on behalf of AeroLife™ for SocialSpark. All opinions are 100% mine.
Need Easy Extra $350+/Month For Free?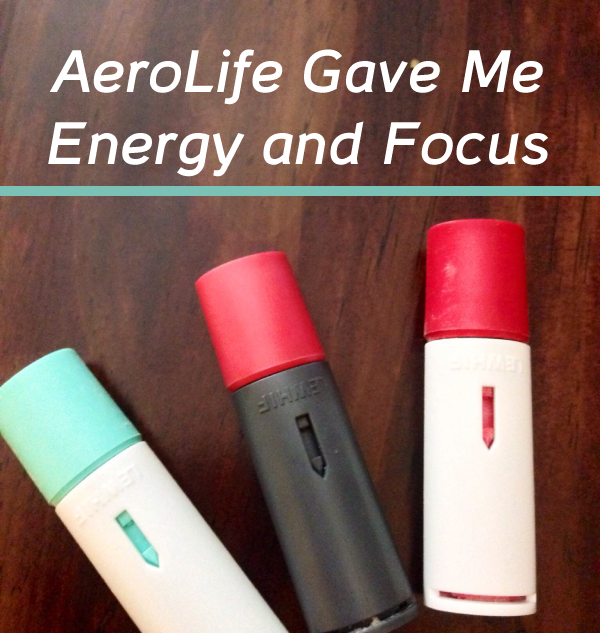 Every day around 3 o'clock I have to avoid the couch. If I sit down then I will surely lay down. If I lay down then I will surely fall asleep. Are you like that too?
I have had several crutches through my Work at Home Freelancing career to help me get through a day while working in my comfortable house.  I've tried coffee, energy drinks, energy shots, B12 Vitamin pills, Metabolism boosting pills, carbonated drinks and yes even water to help me get through each day more alert and awake.
That's why when I received an offer from AeroLife to try a product claiming to give me energy and mental focus – I knew I had to pursue the opportunity! AeroLife offered to send me a package filled with free trials of their new revolutionary product that gives you energy and focus. Never heard of AeroLife? Watch this video:
AeroLife sent me these stylish portable tubes that you can pull to open. On one side there is a vent that allows you to gently draw a powder into your mouth. The AeroLife Energy powder is filled with things like B12 vitamins and caffeine. It lands on your tongue and then you can swallow it for instant and effective energy.
Instant Energy and Strengthened Mental Focus
They were right. The energy was instant. It actually took me by surprise. The first time I tried an AeroLife Energy I was feeling overly tired. It was my usual 3 oclock slump and I was only just getting started on my work. But I wasn't getting much accomplished. I took 5 draws of the tube- completely emptying it out. Less than 3 minutes later I was wide awake. It was more than just having a physical energy- I was focused and boosted. My experience with energy products leave me in a crash a few hours later. So I knew I better take advantage of this energy while it lasts.
Thankfully I was wrong- the energy didn't drop off like a cliff and leave me craving my bed – rather it eased off through the day.
The energy and the strengthened mental focus was absolutely what I look for. I didn't get jittery, no crash and I felt ready to take on the world.
Another great feature to these portable tubes is you control the amount of the powder you draw in. Yesterday I used my last one and instead of drawing it all in at once, I took a drag about once an hour through the work day. It didn't give me a noticeable rush of energy but kept me from wanting to lay my head down.
What I Would Change
However, I do have one thing about the product I would like to suggest AeroLife to consider for the future. I received 3 flavors for Energy: Mint, Raspberry and Watermelon. It was clear that these are sweetened with artificial sugar. While these are zero calories- I would certainly love the option to have better tasting powder even if it meant adding calories by using real sugar. Or maybe try a more tart or sour flavor.
I also received AeroLife portable tubes for Immunity and one for Sleep. They contain ingredients spefically tailored to what I want and they are On-demand.
The great thing about this opportunity for me as a blogger is that I get to tell you all about how you can get your own free 12 AeroLife products in either Watermelon or Raspberry! The free trial comes with a membership so you can continue to use AeroLife or you can cancel at any time.
Need Easy Extra Cash?

Join Opinion World #1 paid survey site. Take paid surveys anytime and anywhere via PC or Mobile App and earn PayPal credit, gift cards and more! No hidden fees and completely free!


Related Posts:
Want more money?

Join EarningStation, he highest paying site out there, where users get paid to Take Surveys, Watch Videos, Play Games, and Shop Online. No hidden fees and completely free!