Best Places to Get Free Interior Design Advice
Updated on: by Amy Kennedy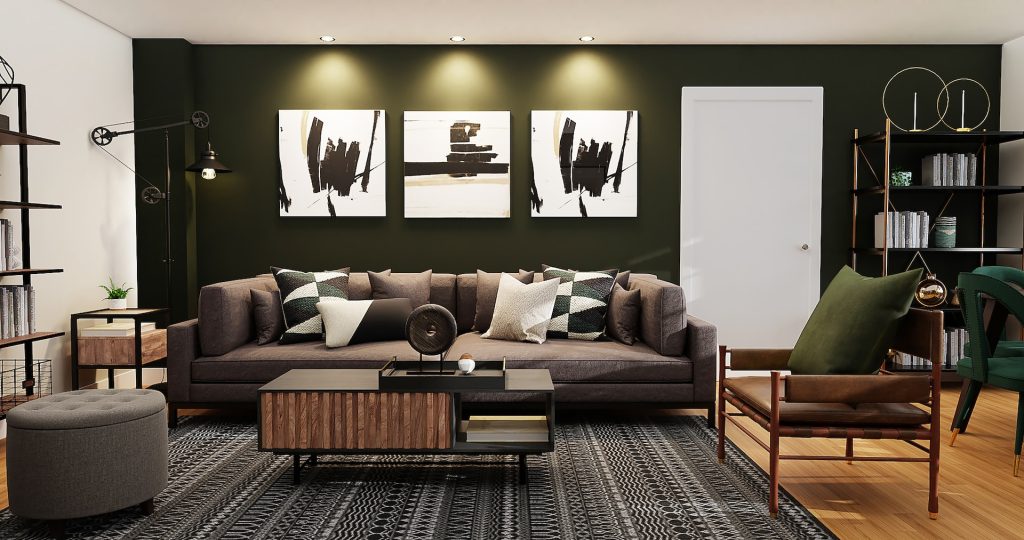 Redesigning your home's interior can be a delightful journey, and to ensure you make the most of it, you need a plethora of design ideas and expert advice.
Fortunately, the internet is a treasure trove of free resources to inspire and guide you through the process.
Here are 25 of the best places to get free interior design advice:
Houzz is a comprehensive platform that brings together homeowners, design enthusiasts, and professionals. It offers an extensive collection of interior design photos, articles, and expert advice. You can explore different styles and themes to gather ideas and insights for your own home.
The website also features a handy "Find a Pro" section, where you can connect with local interior designers and decorators for personalized advice. Houzz's vast community of users and design professionals provides a collaborative environment where you can ask questions, seek feedback, and share your own design experiences.
Pinterest is a visual wonderland for design enthusiasts. Create boards for different rooms or styles you love, and pin images that resonate with your vision. The platform's highly visual nature makes it a powerful tool for exploring and curating interior design ideas.
You can follow boards created by interior designers, design blogs, and home decor accounts to access a constant stream of beautiful home design images and creative ideas. Pinterest is an endless source of inspiration, helping you refine your design preferences and discover new trends and styles.
HGTV is not just a popular TV network but also an extensive website with a wealth of design advice. You can find articles, videos, and interactive tools to guide you through the design process and tackle common design challenges.
The website's "Design Inspiration" section features stunning room makeovers and design ideas from expert designers. HGTV's "Design 101" provides valuable tips and tutorials on various design aspects, making it a great resource for DIY decorators looking to transform their homes on a budget.
4. Blogs
Numerous interior design blogs run by design professionals and enthusiasts offer a wealth of information and inspiration. Blogs often feature in-depth articles, tutorials, and before-and-after room transformations that serve as valuable learning tools.
Design bloggers share their insights into design principles, color psychology, and space planning, helping you make informed decisions when transforming your home. Follow blogs that align with your design style or explore a variety of blogs to gain exposure to different aesthetics and approaches to interior design.
YouTube is a treasure trove of interior design channels that cater to design enthusiasts at all levels. From DIY projects to room makeovers, you can find step-by-step tutorials and design tips shared by talented creators.
Many interior designers and decorators share their expertise through informative and visually engaging videos. Whether you're looking for budget-friendly design ideas or seeking guidance on more complex design projects, YouTube offers a vast library of design content that can spark your creativity and help you achieve your design goals.
Instagram is a hub of design inspiration, with thousands of interior designers, decorators, and home decor accounts sharing their work and ideas. Follow accounts that align with your design style or explore a diverse range of design aesthetics to broaden your perspective.
Many designers also share behind-the-scenes insights and design principles through their Instagram Stories, providing valuable tips and tricks for creating a beautifully curated home. Instagram's visual format allows you to absorb design ideas effortlessly and stay up-to-date with the latest trends in the world of interior design.
Reddit has several subreddits dedicated to interior design and home decor, where design enthusiasts and professionals actively engage in discussions. Subreddits like r/interiordecorating and r/DesignMyRoom allow you to seek advice, share your design dilemmas, and receive feedback from the community.
Reddit's diverse user base offers a wide range of perspectives and ideas, making it a valuable platform for those seeking personalized design advice and creative solutions to common design challenges.
8. Interior Design Magazines
Many interior design magazines have digital editions with free online content that offers design inspiration, trends, and expert tips. Publications like Architectural Digest, Elle Decor, and Dwell curate a selection of design ideas from around the world, showcasing the work of renowned interior designers and the latest design trends.
Explore these magazines' websites to immerse yourself in captivating home tours, curated product selections, and insightful articles that can ignite your creativity and help you envision the possibilities for your home.
Some interior design firms and professionals offer complimentary design consultations. These sessions allow you to discuss your design goals and challenges with a professional designer who can provide tailored advice and recommendations.
While free consultations may be brief, they can be valuable in providing initial guidance and direction for your design project. Take advantage of these opportunities to gain professional insights and ensure that you're on the right track with your design plans.
10. Online Forums
Joining online forums and communities focused on interior design allows you to interact with fellow design enthusiasts and professionals from all over the world. Websites like Houzz have active community forums where you can seek advice, share your design experiences, and participate in discussions on various design topics.
Engaging with the design community on online forums can be enlightening, helping you broaden your design knowledge and receive valuable feedback on your own design ideas and plans.
11. Virtual Design Tools
Some websites offer virtual design tools that allow you to experiment with different room layouts, colors, and furniture placements. These interactive tools can help you visualize your ideas and make informed decisions before implementing them in your home.
Virtual design tools often come with a library of furniture and decor items that you can drag and drop into your virtual room, allowing you to experiment with different design options without committing to any physical changes.
IKEA's website features a planning tool that allows you to design rooms virtually using their products. You can create floor plans, furnish rooms, and get a visual representation of your design choices.
The tool provides accurate measurements and a real-time preview of your design, making it easier to plan and visualize your ideal interior using IKEA products.
13. Design Apps
Explore interior design apps that offer interactive features for room planning, color selection, and 3D visualization. Many of these apps are user-friendly and cater to DIY decorators.
They allow you to experiment with various design elements, such as wall colors, furniture arrangements, and decor styles. Some apps also offer augmented reality (AR) capabilities, enabling you to see how different furniture and decor items will look in your space before making any purchases.
14. Local Design Centers
Some cities have design centers that offer free design consultations, workshops, and events. These centers provide a space for homeowners and design enthusiasts to gather inspiration, explore design resources, and seek advice from design professionals.
Check local listings to see if there are any upcoming events or resources available in your area.
Wayfair is well-known for its vast selection of furniture and decor products, but it also provides design inspiration and tips through its Ideas & Advice section. The section features articles on various design topics, including decorating styles, room makeovers, and design tips.
Explore this resource to gather design ideas and insights for transforming your home.
16. Real Estate Websites
Real estate websites often include interior and architectural photographs of homes for sale. These images can serve as inspiration for various design styles and layouts.
When browsing through property listings, pay attention to the way rooms are staged and decorated. Take note of design elements, color schemes, and furniture arrangements that appeal to you and consider incorporating similar ideas into your own home design.
17. Home Improvement Stores
Stores like Home Depot and Lowe's have online resources that offer design inspiration, tips, and project guides to help you tackle home improvement projects. The websites feature informative articles and videos on various DIY projects and design ideas for different rooms in your home.
Whether you're planning a major renovation or looking for simple decorating ideas, home improvement store websites can be a valuable source of design inspiration.
18. Interior Design Apps for Paint Color
Many paint companies have apps that allow you to virtually paint your walls to test different color options and find the perfect shade for your space. These apps use augmented reality or image editing technology to superimpose different paint colors onto your walls in real-time.
Experimenting with different paint colors through these apps can help you visualize how various shades will look in your home and find the ideal color scheme for each room.
19. National Kitchen and Bath Association (NKBA)
The NKBA website offers resources and design ideas specifically focused on kitchens and bathrooms. Whether you're planning a kitchen remodel or bathroom makeover, this resource can provide valuable insights into the latest trends, design principles, and product recommendations for these essential spaces.
20. Freelance Designers' Portfolios
Many freelance interior designers maintain online portfolios showcasing their past work and design projects. Browsing through these portfolios allows you to see the range of styles and aesthetics that each designer specializes in.
Exploring different portfolios can help you find a designer whose style aligns with your preferences and who can provide valuable design advice tailored to your unique vision.
21. Design Webinars
Some interior designers and design firms host webinars on specific design topics, offering valuable insights and practical tips. These webinars often cover various aspects of interior design, such as space planning, color psychology, and decorating trends.
Participating in webinars can provide you with valuable design knowledge and help you make informed decisions when redesigning your home.
22. College and University Design Programs
Some colleges and universities offer free online design courses or webinars that cover various aspects of interior design. These courses may be part of design programs or continuing education initiatives.
Enrolling in these courses allows you to learn from design experts and gain a deeper understanding of design principles and best practices.
23. Interior Design Exhibitions and Trade Shows
Some design exhibitions and trade shows offer free access to design seminars and demonstrations. These events bring together designers, architects, and industry professionals, providing an opportunity to learn from experts in the field and discover the latest design trends and innovations.
24. Local Home Tours
Participating in local home tours allows you to get a first-hand look at various interior design styles and ideas in your community. Home tours often showcase a diverse range of homes, from traditional to modern, providing a valuable source of inspiration and design ideas.
25. DIY Websites and Blogs
Websites and blogs dedicated to DIY home improvement often feature interior design projects and tutorials that can inspire your own creative ideas. DIY bloggers share their experiences in transforming spaces on a budget, making them valuable resources for those looking to achieve stylish results without breaking the bank.
7 Tips for Finding the Best Places to Get Free Interior Design Advice
1. Research Online Design Communities
Look for online design communities and forums dedicated to interior design. Websites like Houzz and Reddit have active communities where design enthusiasts and professionals share their knowledge and offer advice.
Engaging with these communities can provide valuable insights and recommendations for free interior design resources.
2. Follow Interior Design Blogs and Websites
Subscribe to interior design blogs and websites that offer free design tips, inspiration, and advice. Many interior designers and decorators share their expertise through blog posts and articles.
Following these blogs can keep you updated on the latest design trends and provide valuable information for your home improvement projects.
3. Utilize Social Media Platforms
Follow interior designers, design influencers, and home decor accounts on social media platforms like Instagram and Pinterest. These accounts often share design tips, room makeovers, and creative ideas.
Social media is an excellent resource for finding visual inspiration and discovering new design concepts.
4. Explore YouTube Channels
YouTube is a vast repository of design-related content. Look for interior design channels hosted by professionals and enthusiasts who share their knowledge through tutorials and room transformations.
These videos can be a valuable resource for DIY projects and design ideas.
5. Check Out Interior Design Magazines
Many interior design magazines have digital editions that offer free articles and design inspiration. Websites like Architectural Digest and Elle Decor showcase stunning home tours and expert design advice.
Exploring these magazines' online content can provide a wealth of design ideas and solutions.
6. Attend Virtual Design Events
Keep an eye out for virtual design events, webinars, and workshops organized by interior design professionals or organizations. These events often offer valuable insights into various design aspects and provide opportunities to interact with experts in the field.
7. Visit Home Improvement Stores' Websites
Home improvement stores like Home Depot and Lowe's have websites with design inspiration and tips. They often feature articles and videos on various home improvement projects and design ideas.
Exploring these resources can offer practical advice for your interior design endeavors.
Conclusion
By exploring these 25 best places for free interior design advice, you can find a wealth of inspiration and guidance to create your dream home interior.
Whether you're looking for simple DIY projects or seeking professional expertise, these resources cater to design enthusiasts at all levels.
Take advantage of the diverse array of online platforms and design tools to embark on your home design journey with confidence and creativity.
Related Posts: