The Power of Printables: 25 Best Websites for Free Printable Items
Updated on: by Amy Kennedy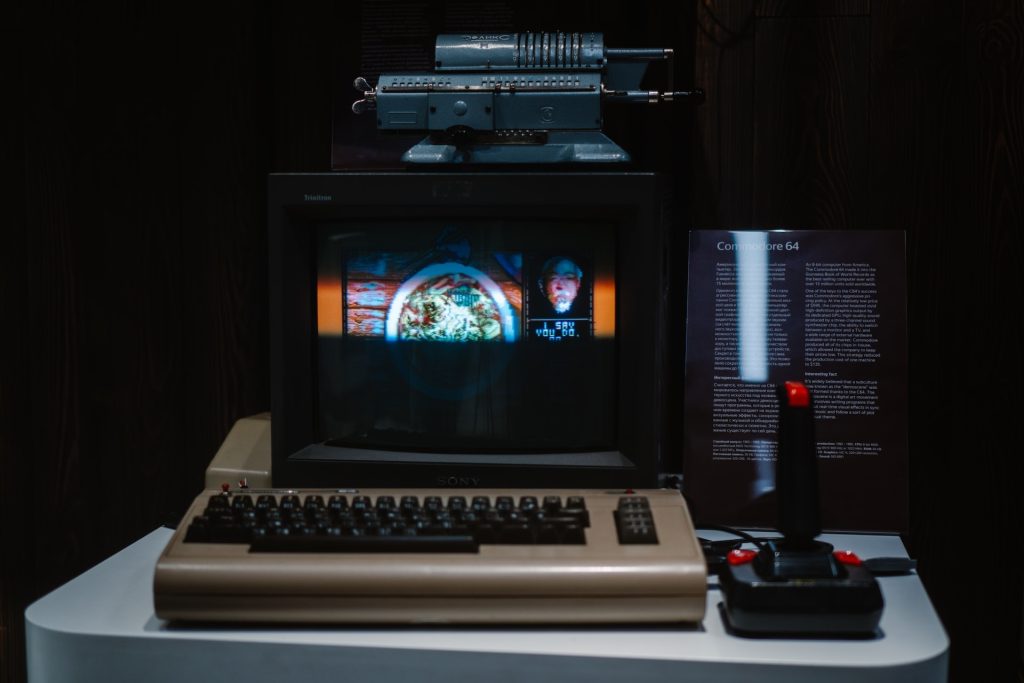 In a world where creativity and personalization reign supreme, printables offer an easy way to add a personal touch to everything from home decor to business materials.
Need Easy Extra $350+/Month For Free?
From customizable invitations to organizational tools, free printables cater to various needs and tastes.
Let's explore 20 websites where you can find a wide variety of free printable items to boost your creativity and transform ordinary objects into personalized masterpieces.
Educational Printables
Teachers Pay Teachers is a treasure trove for educators seeking quality educational materials. Created by fellow teachers, these printables range from worksheets to lesson plans, tailored for different subjects and grade levels.
It's a versatile resource that caters not only to teachers but also to parents, offering engaging and visually appealing materials to support learning at home.
Education.com offers a comprehensive collection of printables that are meticulously categorized by age, grade, and subject. It's an ideal destination for parents and teachers seeking engaging educational resources.
With its extensive selection of activities, worksheets, and lesson plans, it ensures that finding the right printable for your educational needs is an enjoyable and hassle-free experience.
Home Organization Printables
Organized Home is a hub for anyone seeking to declutter and systematize their household. From cleaning schedules to budget planners, the free printables here are designed to make home management an organized affair.
The designs are practical and straightforward, focusing on functionality and ease of use, making everyday home management a more streamlined process.
iHeart Organizing combines functionality with aesthetics, offering printables that are not only useful but also visually pleasing. These range from calendars and labels to planners, each designed with a creative flair.
The site's selection adds a touch of style to the mundane task of organizing, making it a go-to place for those who want to enjoy the process of planning and organizing their home.
Business Printables
Canva's free printable business materials cater to professionals seeking to enhance their branding. Offering everything from business cards to flyers, Canva allows complete customization to align with your brand image.
With an intuitive design platform and a vast array of templates, Canva simplifies the design process, enabling even those without design experience to create professional-quality printables.
Lucidpress provides an array of templates for businesses, including brochures, newsletters, and more. With easy-to-use design tools, creating printables that fit your business needs is quick and straightforward.
What sets Lucidpress apart is its emphasis on brand consistency, allowing businesses to create cohesive marketing materials that resonate with their target audience.
Crafting Printables
Printable Cuttable Creatables offers free SVG files and printables for crafting enthusiasts. From intricate designs to holiday-themed cutouts, the collection is vast and diverse.
Need Easy Extra Cash?
Pinecone Research, a leading name in online survey panel honesty, absolutely guarantees $3 cash for every survey you complete!
Take advantage of their time limited New Membership drive and register NOW. Join today: 100% free!


Crafters will appreciate the quality of the designs, which can be used for scrapbooking, card-making, and other creative projects. It's a go-to destination for anyone interested in crafting with a personalized touch.
The Graphics Fairy provides access to thousands of free vintage images, perfect for crafters, DIY enthusiasts, and artists. The site is organized into various categories for easy navigation.
From old maps to botanical illustrations, these printables can be used in various artistic projects, adding a vintage charm and unique personality to your creations.
Printable Calendars and Planners
CalendarLabs offers an extensive selection of free printable calendars, ranging from simple monthly layouts to specialized planners. The site enables customization, allowing you to tailor the calendars to your needs.
Whether for personal use or as a gift, these printables add a touch of organization and style to daily planning. The easy-to-use customization tool ensures that you create a calendar that perfectly fits your needs.
Scattered Squirrel hosts an array of planners and organizers, all designed with functionality and aesthetics in mind. The free printables include daily planners, budget trackers, meal planners, and more.
Ideal for those seeking to organize different aspects of their lives, these printables are not only practical but also visually pleasing, adding a touch of creativity to your daily routines.
Coloring Pages
Crayola's free coloring pages are perfect for kids and adults alike. With a wide array of themes, including holidays, cartoons, and educational subjects, there's something for everyone.
Whether you're looking to provide your children with creative entertainment or unwind with some coloring yourself, Crayola's collection offers endless possibilities for creativity and fun.
Super Coloring hosts an impressive range of free coloring pages, from intricate mandalas to popular characters. The site caters to various age groups and interests.
With options to print or color online, Super Coloring provides a versatile platform for artistic expression, making it a favorite for children, parents, and educators.
Party Printables
Catch My Party offers free party printables, including invitations, banners, cupcake toppers, and more. These can be customized to fit various themes and occasions.
For party planners or anyone looking to add a special touch to their celebration, these printables provide a budget-friendly way to create cohesive and attractive party decor.
Hostess with the Mostess provides free printables specifically designed for party planning. From themed events to holiday celebrations, the site's collection adds a professional touch to any party.
With downloadable packages that include everything from invitations to menu cards, it simplifies the party-planning process, ensuring that your celebration is beautifully coordinated.
Printable Art and Decor
Chicfetti offers free printable wall art, gift tags, labels, and more. The designs are chic and contemporary, suitable for various decorative needs.
Whether you're looking to update your home decor or add a personalized touch to gifts, Chicfetti's elegant designs provide a simple and stylish solution.
Little Gold Pixel hosts a collection of free printable wall art, ranging from quotes to abstract designs. These printables add flair to any space, allowing for quick and easy decor changes.
Perfect for art lovers looking to refresh their living space or office, Little Gold Pixel's printables offer a convenient and budget-friendly way to keep your surroundings visually engaging.
Health and Fitness Printables
My Planner Life offers free printable planners designed specifically for tracking health and fitness goals. From workout logs to meal planning, the resources are comprehensive and user-friendly.
If you're on a journey to improve your health and fitness, these printables provide a structured way to track progress, set goals, and stay motivated.
Darebee provides free workout plans, posters, and fitness tracking printables. The site caters to various fitness levels and interests, offering resources for a wide range of exercise routines.
With detailed instructions and visually appealing designs, Darebee's printables serve as an essential tool for anyone looking to enhance their fitness regime.
Travel Printables
World Maps Online hosts free printable world maps in various styles and formats. These can be used for educational purposes, travel planning, or as decorative items.
Whether you're a teacher, a traveler, or simply someone interested in geography, these maps offer a visually appealing and informative resource.
The Travel Printables Library by Ordinary Traveler includes free resources such as packing lists, travel planners, and destination guides. Designed to simplify the travel planning process, these printables are practical and easy to use.
If you love to travel, these resources help you stay organized and informed, ensuring a smooth and enjoyable travel experience.
School Printables
TeacherVision offers free printable resources designed for educators. From lesson plans to classroom management tools, this platform supports teachers in creating effective learning environments.
Designed by professionals, these resources help teachers meet curriculum standards while nurturing students' growth. The materials also facilitate organization, making planning and implementing lessons more efficient.
Earn Everything… nearly!
Join Opinion Outpost, one of the few faithful and honest survey panels and earn cash and gift cards for your opinion. Stack your points and redeem them: Simple! No hidden fees and completely free!


ABCmouse offers free printables for early learning. Designed for children aged 2-8, these resources cover foundational subjects like reading, math, and art.
With fun and interactive content, ABCmouse encourages young learners to explore and develop essential skills. The printable activities complement the online platform, offering engaging offline exercises.
Printable Cards and Invitations
Greeting Island provides free printable greeting cards, invitations, and thank you notes. The platform allows customization to suit various occasions.
From birthdays to anniversaries, these printables add a personal touch to celebrations. Easy customization means you can create unique and meaningful messages for loved ones.
Printable-Cards offers free cards for various events and holidays. Customization options help create personalized greetings.
The range of designs ensures something for every occasion, adding warmth and thoughtfulness to your messages. The user-friendly interface makes designing and printing cards effortless.
Printable Planners and Organizers
The Organized Dream provides free printable planners, budget trackers, and goal-setting sheets. These tools support various aspects of life planning.
Whether managing finances or tracking personal goals, these printables offer structure and motivation. The simple yet attractive designs enhance the experience of organizing and achieving your dreams.
Tips for Landing Free Printable Items
Research Reputable Websites
Understanding where to find reliable and free printable resources is the key. Some websites like those mentioned above are specifically designed to provide free printable materials for educational, personal, or business needs.
By researching and bookmarking trusted sources, you can easily access what you need.
Subscribe to Newsletters
Many websites that offer free printables have newsletters or mailing lists. By subscribing, you'll receive notifications about new and exclusive printable content, special offers, and more.
This is an excellent way to stay updated and gain access to unique printables not available to the general public.
Utilize Free Trials
Some platforms offer limited free access or free trials. While this may require signing up, it can grant you access to premium printable resources at no cost.
Just remember to read the terms and conditions, as some may require cancellation before the trial period ends to avoid charges.
Follow Social Media Pages
Many designers and printable creators have social media profiles where they occasionally share freebies. Following them on platforms like Instagram, Pinterest, or Facebook can lead you to free and unique printable items.
Engaging with their posts and joining their communities may also open doors to exclusive content.
Join Online Communities and Forums
Online communities and forums often have sections where members share free resources, including printables. Joining these communities and participating in discussions can lead you to some great finds.
Websites like Reddit have specific subreddits dedicated to freebies and printables.
Be Mindful of Copyright and Usage
When using free printables, especially for commercial purposes, be mindful of copyright and usage restrictions. Always check the terms and conditions to understand how you can use the printables.
This ensures that you are using the materials legally and ethically.
Use Search Engine Operators
Utilizing specific search engine operators can help you find precisely what you're looking for. For example, using quotes around a phrase like "free printable calendar" will search for that exact phrase.
Combining operators with specific keywords will narrow down your search, making it easier to find relevant free printables.
Conclusion
These 20 websites for free printable items span across various categories, offering endless possibilities for creativity and customization.
Whether it's educational materials to enhance learning, organizational tools to streamline daily life, or business resources to build brand consistency, these platforms offer invaluable resources.
Explore these sites and unlock a world of creative potential that can personalize and enhance various aspects of your life.
Related Posts:
Earn Everything… nearly!
Join Ipsos iSay, one of the few Faithful and Honest survey panels and earn prizes, gift cards and donations. Stack your points and redeem them: Simple! No hidden fees and completely free!