40 Cheap or Free Vet Care and Where to Find Them (Near Me)
Updated on: by Amy Kennedy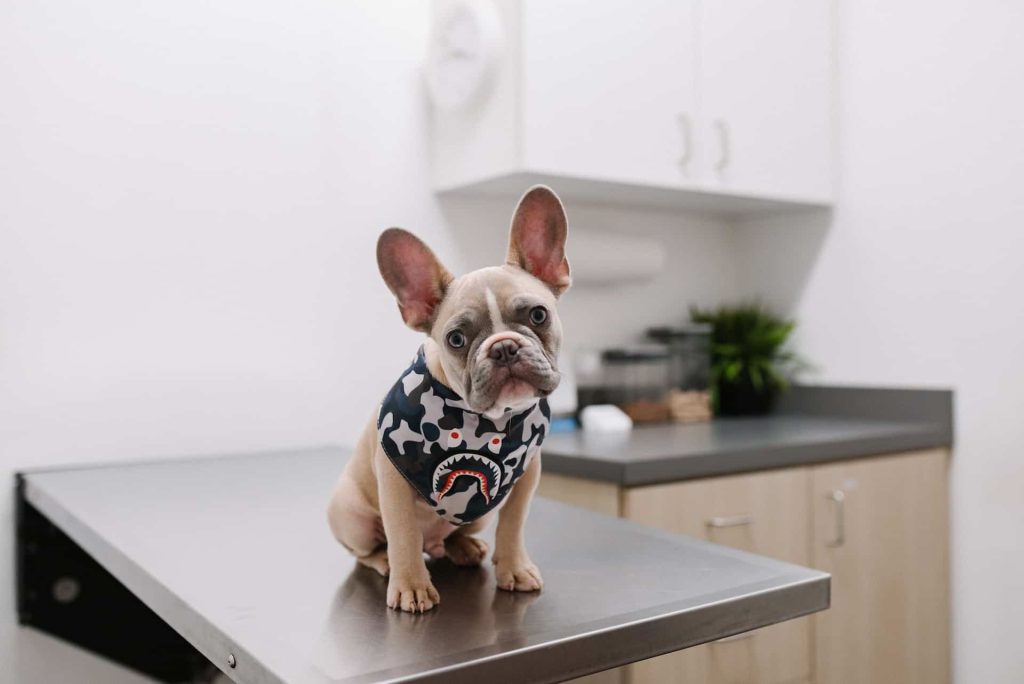 Need Easy Extra $350+/Month For Free?
Pets can be the best companions a person can have, but they can also be costly to maintain and a quite engaging involvement that might take a toll on you. 
For instance, they have to eat from time to time, and the food must be nutritious per the recommendations of the American Society for the Prevention of Cruelty to Animals (ASPCA). What about when they fall ill? 
The animals are prone to illnesses like people, and you need to be in a position to provide the services when need be. But what happens if you don't have enough money to pay for veterinary services?  
Everyone deserves a furry friend, and veterinary care shouldn't be a barrier. This article takes you through cheap and even free vet care centers for low-income families. 
1. Veterinary Care Foundation
The difference between the Veterinary Care Foundation and other foundations is that they don't give money directly to pet owners. Instead, they partner with various vet clinics across the United States. 
As a pet owner, all you have to do is locate a clinic near you and apply for assistance. Depending on your financial condition, the particular clinic may decide to offer treatment to your pet for free.  
Visit the website to learn more about how the organization functions. You can also contact the headquarters at 16550 NW 46th St. Morriston, FL 32668, or call 888-929-4799 for assistance.  
2. Pit Bulls Against Misinformation
Initially, the organization aimed to help pit bulls by eliminating the negative hype that surrounded the breed. However, the role changed over the years, and the foundation now helps all dog breeds.  
Primarily, the foundation reaches out to rescue groups that have a chance of saving dogs about to be administered euthanasia drugs. The foundation offers $1,000 for each rescue.  
Other responsibilities of the foundation include:  
Offering Grants for Shelter Needs. The money helps with building kennels and foster homes.

 

Owner's Grant. This money helps with expenses associated with pets, including food and supplies.

 
Visit the Pit Bulls Against Misinformation website for further assistance on the application process. 
3. Dumb Friends League (Denver)
This center aims to help cat and pit bull owners in Denver, Colorado, with affordable spay and neuter services. For instance, a cat will cost you $25, and you can pay in cash, check, or card.  
The facility only works on an appointment basis, so be sure to get one by calling (303) 751-5772. You can also click here for more information.  
4. Ark-Valley Humane Society (Buena Vista)
The Ark-Valley Humane Society offers low-cost animal health services to Chaffee County residents, Colorado. Primarily, they focus on spaying and neutering procedures, and your income must be limited to get assistance. 
Hence, you must provide proof of income during your visit to the center.  
Need Easy Extra Cash?
Pinecone Research, a leading name in online survey panel honesty, absolutely guarantees $3 cash for every survey you complete!
Take advantage of their time limited New Membership drive and register NOW. Join today: 100% free!


For application and participation in the program, visit the website via this link. You'll also find additional information on what to expect at the center.  
Alternatively, call the office at (719) 395-2737 for inquiries. 
5. Delaware Health and Social Services
Delaware's Department of Health and Social Services offers cheap animal health services, including spaying and neutering procedures.  
The spay and neuter procedures cost $20, after which the department vaccinates your canines for free. Visit this website to submit your application.  
6. AVMF's Veterinary Care Charitable Fund
The America Veterinary Medical Foundation is the organization that operates the Veterinary Care Charitable Fund. Its primary goal is to ensure everyone can afford and provide the necessary care their pets need to survive.  
The organization offers funds that are distributed to partner veterinary clinics so that they, in turn, may provide low-cost and no-cost veterinary services.  
However, only participating veterinarians access these funds, meaning they must apply for them on your behalf. Notably, you can only benefit from the funds if you go to a veterinarian who is AVMF's Veterinary Care Charitable Fund beneficiary.  
7. FluffyRx
FluffyRx is a mobile app that helps you save on your pet's medicine and veterinary care. Begin by downloading the app, after which you upload your pet's prescriptions from a local vet clinic. Afterward, the application will allow you to download a Pet RX card which you can present at various pharmacies.  
Usually, human drugs are the same or very comparable to animal ones. However, there is sometimes a considerable price gap between what is available for humans and what is available for animals. 
The following stores accept Pet Rx Cards:  
Will the Pet RX Card, the above stores are likely to offer you a considerable discount and may sometimes give the medication for free.  
8. Frankie's Friends
Frankie's Friends offers help to pets whose illnesses are life-threatening, but they have a strong chance of recovery. All pet care is provided without charge, and donations pay for all veterinary expenses.  
The following factors are crucial in determining whether the organization will provide free medical aid to your pet:  
Your Financial situation 

 

The Pet's Geographical Location. It must be in a place where it is easily accessible. 

 

Diagnosis and Prognosis

 
Usually, Frankie's Friends provides vet medical care worth $500, and they do so via various partner clinics. As such, you should visit Frankie's Friends' website to learn more about them.  
There are also other services available, including specialty care. 
9. Dylan's Hearts
Dylan's Hearts provide funding for low-cost veterinary services. The organization reviews various situations on a case-by-case basis to determine eligibility.  
During the process, you must be in a position to prove your inability to afford particular veterinary services. Additionally, only veterinarians can complete the request for such funds. So, you must explain your situation to the veterinarian and refer him to the Dylan's Hearts website. 
10. Cooper's Legacy Foundation
The Cooper's Legacy Foundation operates in Idaho and Washington. It provides financial assistance to families that cannot afford veterinary care for pets, primarily cats and dogs.  
You may be eligible for financial support if your pet has an up-to-date vaccination record and a valid license.  
However, there are exceptions to the care and services accessible through Cooper's Legacy Foundation. For instance, it doesn't offer diagnostic services. Additionally, veterinarians in the foundation do not attend to animals with underlying/pre-existing conditions.  
Notably, the Cooper's Legacy Foundation will only attend to your pet if you show proof or denial of care from Care Credit or an organization of a similar nature. 
11. Paws 4 a Cure
With the help of Paws 4 A Cure, low-income households may afford veterinary treatment. The organization only attends to cats and dogs suffering from injuries or medical conditions, regardless of age, diagnosis, or breed.  
The organization requires veterinarians to write a pet's complete diagnosis and submit it via the Paws 4 A Cure website. They can also deliver them to the organization's headquarters.  
Successful low-income applicants receive grants of up to $500 from the foundation.  
Notably, the expenses relating to the following activities are not part of the grant:  
Vaccinations

 

Euthanasia 

 

Heartworm Prevention Medication

 

Spaying 

 
12. Hope Mending Hearts
Hope Mending Hearts only focuses on pets whose medical care needs are life-threatening. The grant amount ranges between $100 and $200.  
Your pet's medical report must indicate a clear chance of survival after exposure to surgery or medication.  
The application process involves writing and submitting a request via the foundation's website. Then, you'll have to wait for a request which takes two days.  
Your veterinarian's prognosis on your pet will be vital for the application's success, so be sure to consult them.  
Earn Everything… nearly!
Join Opinion Outpost, one of the few faithful and honest survey panels and earn cash and gift cards for your opinion. Stack your points and redeem them: Simple! No hidden fees and completely free!


Other factors that influence the grants include:  
Pet Owner's Financial Status 

 

Diagnosis 

 

Pet's Eligibility for Treatment in the System 

 
13. Red Flyer
The Red Flyer's goal is to bestow mobility's gift onto various animal species. Over the last six years, they have given out more than 450 wheelchairs for use by disabled dogs.  
However, the foundation has recently stopped giving wheelchairs directly to pet owners. Instead, it gives them to rescue groups. Hence, you can only apply for a pet wheelchair through such groups.  
Contact Red Flyer through their Facebook page for further assistance. 
14. Shakespeare Animal Fund
The Shakespeare Animal Fund is available for pet owners who reside in Nevada. It provides financial support for veterinary emergency expenditures, including those incurred due to illness, accidents, and other types of urgent medical treatment.  
Over the years, the foundation has assisted more than 13,000 animals throughout northern Nevada. 
If your overall income falls below the federal poverty limits, your pet will be eligible for assistance from the Shakespeare Animal Fund. 
You may find the current poverty guidelines from the United States Department of Health and Human Services.  
15. Crowdfunding Platforms
This new technique involves getting financial aid from the public to help your ailing pet. Usually, there are several crowdfunding platforms via which you can raise up to $2,000, depending on your pet's condition.  
You can begin by searching and identifying a crowdfunding platform that pleases you, like GoFundMe. Then, you'll have to submit a written request through the website detailing the following:  
Why You Need the Funds 

 

Pet's Diagnosis from a Reputable Vet's Clinic 

 

Prognosis on the Pet's Survival after Surgery or Treatment 

 
The platform will review the application and get back to you in a few days. If your application is successful, the platform will allow the public to contribute the amount you need.  
16. Riedel & Cody Fund
Helping pets like dogs and cats that have cancer is what the Riedel & Cody Fund is all about. The organization offers various services, including providing funds for chemotherapy and radiation for such pets.  
You can apply by downloading and filling out the application form from the Riedel & Cody Fund website. When submitting, you'll have to provide the following additional details:  
The Pet's Cancer Diagnosis 

 

The Treatment Amount You Can Afford 

 
The board will review the application and get back to you via email within a few days.  
17. RedRover Relief
The purpose of the RedRover Relief is to assist low-income pet owners whose pets need urgent medical care. The foundation achieves this goal through financial and emotional support, where they spend time with their families, assuring them that their pets will recover.  
Usually, the grant amount may be up to $200, depending on the pet's health status.  
The application process is online, where you download and fill out the application form and then submit it via the foundation's website. Your local vet's clinic must approve it, so be sure to notify the veterinarian.  
The following information must accompany the application:  
Pet's Diagnosis 

 

Prognosis on the Pet's Survival after Surgery or Medication 

 
The foundation will respond to you within two working days after your submission.  
18. SpayUSA
The main focus of SpayUSA is to offer neutering and spaying services to pets. These services revolve around castrating and sterilizing the animals.  
Additionally, the foundation helps low-income families access affordable medical care for their pets via partner clinics across the country.  
Individuals interested in these services must apply via the foundation's website.  
During the application, ensure you provide proof of inability to pay for the services. The management reviews the applications case-by-case, after which they get back to successful applicants within a few days.  
19. Local Vet Stores
You may discover low-cost solutions by searching for a "cheap vet clinic near me." Some clinics give no-cost veterinary services to those in need, and others provide affordable care for those on a tighter budget. 
In addition, some veterinarians provide discounts for first-time clients, with the discount amount going up to 15%. All you have to do is to approach the vet's clinic with honesty.  
Tell the veterinarian about your budget, and you may just be surprised by the discount amount you'll receive.    
20. Pet Fund
Pet Fund focuses on treating severe pet illnesses and offers assistance to low-income families. Some of the major illnesses include:  
Heart Diseases 

 

Kidney Diseases 

 

Cancer 

 

Dental Procedures 

 

Vaccinations 

 

Spay and Neuter Procedures 

 

Other Chronic Conditions 

 
You can apply for fund assistance by emailing the animal's medication diagnosis and report to the organization. The organization receives hundreds of applications at a time, so it might take several days to get feedback.  
Upon reviewing your pet's condition, the staff members will notify you via email on whether your pet qualifies for assistance.  
21. Pet Assistance, Inc.
Pet Assistance, Inc. aims to keep pets healthy, regardless of the owner's financial situation. They believe it's better to offer financial assistance than to separate a pet from the owner by taking it to a shelter.  
The foundation helps hundreds of our furry friends each year, bringing back lost smiles in most families. Some of the services accessible via the foundation include treatment of chronic illnesses like pyometra and emergency surgeries.   
Visit this website for financial aid or any other assistance relating to your pet.   
Pet Assistance, Inc. will only consider your financial application request in the presence of a veterinarian's written cost estimate.  
22. Ian Somerhalder Foundation
The primary focus of the Ian Somerhalder Foundation is to help street animals. You must prove that you rescued the pet and had never owned it before. This requirement also applies to rescue groups that rescue sick and injured animals.  
The amount that the foundation gives out varies, but it can amount to $1,000, depending on the severity of the sickness or injuries.  
You can apply for the fund through their website, and your local veterinarian must certify that the pets have high survival chances.  
23. Magic Bullet Fund
What would happen if your dog or cat gets cancer? Considering the cost of surgery and treatment, it's likely that you'll be under pressure to raise the treatment money.  
Reports indicate that there's a daily cancer diagnosis in over 20,000 cats and dogs. If your pet is a victim, Magic Bullet Fund may be of help.  
The foundation has helped over 700 pets over three years, helping them undergo surgery, chemotherapy, and radiotherapy.  
Follow this link for application guidelines. 
24. Harley's Hope Foundation
The Harley's Hope Foundation assists low-income households in keeping their ailing dogs and cats in their current residences. They mainly provide the following services:  
You can also follow this link for guidance on the qualification requirements and application process.  
25. First Coast No More Homeless Pets (FCNMHP)
This organization operates in Florida and Georgia with the ultimate goal of saving the lives of pets by offering spay and neuter services. In fact, the foundation operates the country's largest spay and neuter center. 
The services aren't free, but it subsidizes the prices to ensure even low-cost families can access them. For instance, first-time pet owners receive up to 40% discount for the services.  
The First Coast, No More Homeless Pets foundation, reports that it conducts over 20,000 surgeries annually. Impressive, right?  
You can apply through FCNMHP's website and wait for feedback within a few days.  
26. Brown Dog Foundation
Despite being a small organization, Brown Dog ensures it takes care of the needs of pets whose lives are in danger. It does so by providing free medical care and vet services to pets involved in accidents and those with chronic illnesses who have high survival chances. 
You can contact the management via email and inquire about the availability of free medical services if you have an ailing pet.  
You can also apply online via the foundation's website. Ensure you read through the guidelines before proceeding.   
27. Onyx & Breezy Foundation
The Onyx & Breezy Foundation's primary goal is to ensure each sick animal sees tomorrow. It achieves the goal by offering various services, including:  
Supplying Food and Medicine 

 

Cancer Research 

 

Helping Dogs of Veterans Suffering from PTSD

 

Spay and Neuter Services 

 

Disaster Relief 

 
You can apply through Onyx & Breezy Foundation's website, and you'll need to provide the following information:  
Pet's Diagnosis and Prognosis

 

Your Financial Status and Tax Returns 

 

Contact Information

 
28. Handicapped Pets Foundation
Pets can become handicapped for several reasons, including accidents, injuries, and old age. When it gets to that point, it can be frustrating to you as the pet owner, especially if you're facing financial constraints.  
However, Handicapped Pets Foundation has got you covered. The organization offers free wheelchairs to such pets, restoring their mobility.  
You can receive these services through the HPF's website by filling out and submitting the application form.  
Afterward, the staff members will review each application and get back to successful applicants.  
29. The Animal Foundation
Las Vegas is home to a low-cost spay/neuter facility called the Animal Foundation. It opened in 1978 and has become one of the largest animal shelters in the United States.  
This is shown by the fact that the foundation performed more than 17,000 spay/neuter procedures and administered over 15,000 vaccines last year.  
Unlike most foundations that focus on cats and dogs, the Animal Foundation isn't discriminatory and takes care of all animals, including rabbits, pigs, and roosters.  
You can visit the foundation's low-cost clinic from Monday through Sunday, between 10 am and 3 pm. It is located at 655 N. Mojave Road in Las Vegas, and each visit is by appointment. 
30. Canine Cancer Awareness
The organization helps pet owners pay for their dogs' cancer treatment. For details and application, please visit this link. 
31. Friends and Vets Helping Pets
If your household income is below 200% of the federal poverty level, you're eligible for aid from this organization. However, you must be in a position to prove your financial status.  
Generally, the foundation expects you to make a financial contribution, but it will also be making one to guarantee that the veterinary treatment you get remains affordable.  
Please visit this page for details on who qualifies and how to apply. 
32. Mosby Foundation
This organization helps dogs that are facing long-term but treatable health conditions. However, the condition is that the dog must be spayed or neutered.   
Note that the foundation's assistance is limited and cannot help treat emergency conditions. Additionally, it doesn't give back money the owner had already paid relating to the pet's treatment. 
Other conditions include:  
The Organization Can only Give Assistance Once per Household 

 

Funds pledged but not yet spent will be lost after 60 days.

 
To see whether you qualify for this, please visit this page. 
33. Central Arkansas Care for Animals (Little Rock)
The Central Arkansas Care for Animals accepts a limited number of pets per month. To control the number, the foundation gives out monthly vouchers during the first week of each month.  
The vouchers are on a first-come-first-serve basis, so you'll want to get them quickly before they're all gone! 
You may get more information by checking out their website. 
34. Companions Spay & Neuter (Springhill)
The primary focus of Companion Spay & Neuter (Springhill) is to offer spay and neuter services to Faulkner County residents, Arkansas.  
The foundation ensures the residents receive low-cost services through the Faulkner County Spay/Neuter Incentive Program (FC-SNIP).  
You can apply for consideration via this link.  
35. Bakersfield Pet Food Pantry (Bakersfield)
The purpose of the Bakersfield Pet Food Pantry is to offer pet food assistance to California's low-income households. To obtain the aid, you must, of course, meet the requirements.  
For instance, you must fill out an application form at the nearest distribution center and present your state-issued photo ID.  
You can learn about the distribution centers here or by calling (661) 369-1222. 
The distributions happen twice a month, on the 2nd and 4th Saturday, between 10 am and 12 pm.  
36. The Humane Society
The Humane Society offers affordable veterinary services for pet owners. They often have low-cost vaccination clinics, spay/neuter programs, and wellness exams. To find a local Humane Society near you, visit their website and search for your location.
37. Petco Foundation
The Petco Foundation provides resources and funding to animal welfare organizations, including low-cost veterinary clinics. They offer affordable vaccinations, microchipping, and other basic veterinary care. Visit their website and search for "veterinary services" to find a clinic near you.
38. Local Animal Shelters
Many animal shelters offer low-cost veterinary services to the public. They may provide vaccinations, spay/neuter surgeries, and basic medical care for pets. Contact your local animal shelter or search online using the term "low-cost veterinary services + [your location]" to find nearby options.
39. Community Outreach Programs
Some communities have outreach programs that provide free or low-cost veterinary care for pets of low-income individuals or families. These programs are often organized by local nonprofits or veterinary schools. Search online for "free veterinary care + [your location]" to find programs available near you.
40. Pet Insurance
While not free, pet insurance can help reduce the overall cost of veterinary care. It works by reimbursing a portion of your pet's medical expenses. Research different pet insurance providers, compare coverage plans and prices, and choose one that fits your budget and pet's needs. Consider websites like www.petinsurancereview.com for reviews and comparisons.
Related Posts:
Earn Everything… nearly!
Join Ipsos iSay, one of the few Faithful and Honest survey panels and earn prizes, gift cards and donations. Stack your points and redeem them: Simple! No hidden fees and completely free!