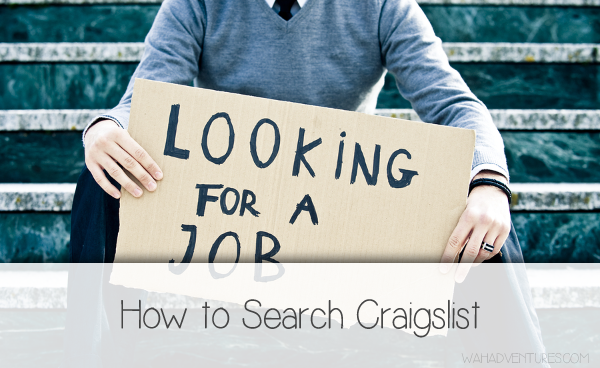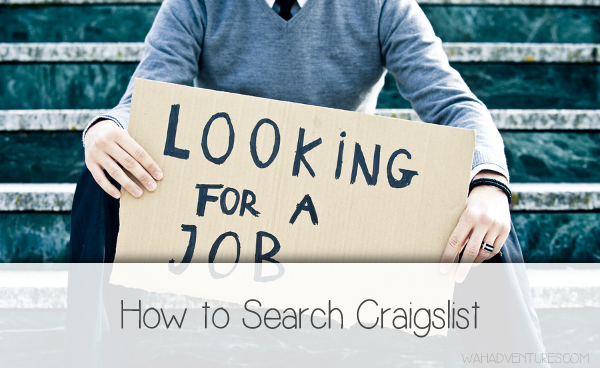 Written By: Traci Bell
I will start off by saying that Craigslist is an excellent resource for many things, including finding work at home, but Craigslist is also packed with misleading ads.
Scams are found on almost any free job board and Craigslist is no exception. Both legitimate posters and not so legitimate posters like Craigslist because job ads are easy to post, easy to read, and easy for job seekers to apply to. Scam posters are not miraculously going to leave, so it is the responsibility of the reader to not fall for these scams. You may ask how to do tha
Set Realistic Goals and Have Realistic Expectations
Perhaps one of the biggest mistakes people make is expecting to get rich or to find some way to make money that will be the "secret to success." In reality, the secret to success is hard work, lots of learning, and developing a range of skills. When you are looking for a way to make money at home, you must ask yourself what type of skills and experience you have.
Any work you do whether it is in the real world or at home is going to require you to complete work that you are qualified and capable of doing.
Signs that an ad on Craigslist is suspicious
(in other words, leave it alone):
The title states something to the effect of:
$2,000 Weekly Guaranteed!!!!
Now, this is only one example of many misleading ads. You must be a wise job seeker and use your best judgment. Sure, there are jobs that pay $2,000 weekly, but for most jobs that pay this type of money, you are not going to see the employer posting this on job boards as the title. People that earn a salary in this range have an education and professional experience that has allowed them the luxury of this type of salary. They had to work very hard in order to become qualified to earn a substantial living.
There are some sales jobs that pay very well and there are many sales jobs on Craigslist, but one common fact about legitimate high paying sales positions, they usually require professional sales experience and/or a college degree. To summarize, a serious and legitimate employer does not have to "sell" you a job with fancy promises!
***Make Easy Money – Fast ***
This is another example of how some post titles appear. I can go on and on with examples, but I use this as an example to make a point. You will not find any work at home that is simply easy money. You may find work that is not real tedious or exhausting, but no type of work at home is going to be easy. Keep in mind, you will have to work. You will have to complete some type of job to get paid.
The type of work at home you can find is similar to finding a job outside of the  home. If you have a college education and/or professional experience in a particular field, you will probably have a great chance of finding work at home in that field – if it is work you know can be done at home. If you have little education or professional background, you can still find work at home, but you really need to look at your skills.
Can your write? Can you type at a decent speed? Do you have a pleasant phone voice and deal with customers over the phone? If you answered yes, then you can probably find work at home.
The most common types of entry-level work at home are customer service, telemarketing, and writing. Data entry is another common entry-level way to make money at home, but with this field, you must be very cautious. Scam posters target people often with the promise of data entry work and then require you to pay money to get started.
This brings me to my next point- never pay for a job!
A legitimate post will not be one that states you must pay(anything) for work at home. What job outside of the home would you ever pay to get?
Avoid flashy banner ads.
These are always a big sign to run. Legitimate employers do not post flashy banner ads. Once again, legitimate employers do not have to sell jobs to people with extravagant promises. As the old saying goes, "If it sounds to good to be true, chances are it is." If you live by this rule when looking for work at home and keep your expectations realistic, you will have a better chance.
How To Search Craigslist For Legitimate Work At Home
In order to find work at home on Craigslist, there are some search strategies that are helpful. When looking for legitimate work at home on Craigslist, you can search several cities, which I advise doing, rather than looking just in your city and state.
First, you will want to go to an area with a decent population
sometimes it is best to search in areas that don't charge job posters, but still have a large population.
Some examples of these cities are: Jacksonville, Florida, Memphis, Tennessee, and Detroit, Michigan. Also keep in mind that
many employers seeking home workers may post in remote areas such as Alaska or places with a high unemployment rate.
Now, with each city, you will go to the Jobs tab.
Don't click on a particular job, view all jobs. Once you are on the page viewing all jobs,
there are some boxes up near the search box that say "Telecommute, Contract, Internship, Part-Time, Non-Profit, and Has Image." You will next click the box for Telecommute. Now, after checking this box, you will click on the Search button. You will be shown the jobs that are specific for working at home.
With the points mentioned in the last section with regard to scams, you may begin your work at home job search. Just remember to use your best judgment.
After doing this, you may also want to go back to the main page and instead of clicking on all jobs, go to Writing/Editing. I also often see
some good posts in this category.
Don't stop with just one city. Search several. The more areas you search, the more results you will find.
Traci L. Dillard-Bell is a home worker and owner of All Stay at Home . She enjoys helping others find ways to make an independent living.
Related Posts: