25 Legit Ways to Get Rich People to Give You Money Online
Updated on: by Amy Kennedy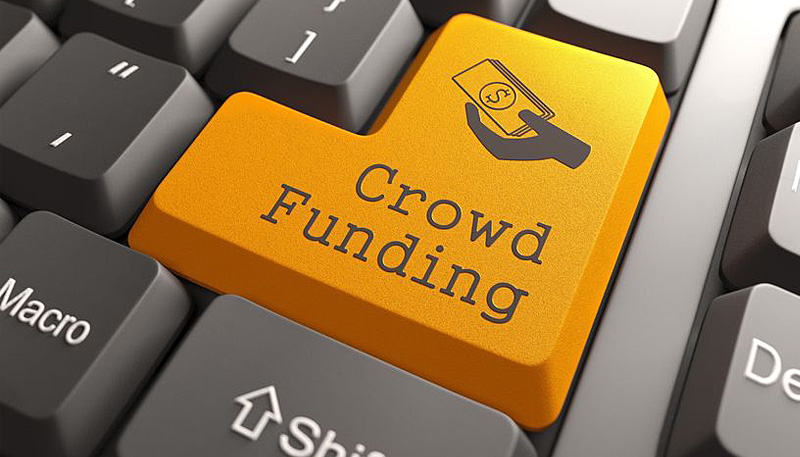 Sometimes, life hands you lemons, and you need a little help turning them into lemonade.
Need Easy Extra $350+/Month For Free?
If you've been those pennies but you still can't make ends meet, maybe it's time to consider turning to the internet for assistance.
If you've already checked out our tips for How to Get Free Money and still could use a boost, keep on reading.
These days there are endless ways to request money online, from crowdfunding sites to online panhandling.
This list has a ton of different options to ask people for money online; from asking people you know, to getting subscribers for your art, or even utilizing begging sites to connect with wealthy donors.
We'll even help you learn how to ask for money properly, so that you can boost your chances of getting what you need.
No more Googling, "how to get free money mailed to me"! This post will outline how to find people willing to donate to you or give you cash without falling into a scam or some other shady practice.
Let's go!
Ask People for Money Online
Firstly, you can always ask people for money with donation websites.
These sites have become extremely popular over the years as social media has become more of a widespread thing that just about everyone uses.
It's easier than ever to share with others when you need help financially, and they can give you the money you need quickly via these websites.
Here are some of the best on the web:
Fundly
Fundly has a few great features, like a mobile app to keep your donors updated and any-time withdrawals.
However, they do charge a 4.9% deduction and 3% credit card charge for every transaction, so keep that in mind.
FundMyTravel
Are you needing to save up for an upcoming vacation or an important trip you've been planning?
FundMyTravel might be the perfect fundraising platform for you.
Need Easy Extra Cash?
Pinecone Research, a leading name in online survey panel honesty, absolutely guarantees $3 cash for every survey you complete!
Take advantage of their time limited New Membership drive and register NOW. Join today: 100% free!


You can create a listing on the site for free and choose the payment method that works best for you.
Share your campaign via your social media platforms or email so others can read more about what you need and decide whether to help.
People can also find your campaign by searching the site.
Donations go straight to your account, so you can access them whenever you need to.
FundMyTravel takes a 5% fee from your donations, but the rest of it goes toward your goals.
GoFundMe
GoFundMe is the most well-known way to ask people for money online.
This can be a big help, as people are more comfortable donating on a website they are familiar with than a less-reputable one.
Indiegogo
Indiegogo is possibly the best platform for innovators to use to fund their project ideas and get their creations off the ground.
Entrepreneurs who have a product or idea they want to launch can use Indiegogo to create a campaign for the world to see.
The site can help you get the starting capital you need to turn your ideas into a reality as it pushed your campaign out to its many individual and company investors who want to help.
Once you've hit your initial fundraising goals, you can keep putting your plan into action with continuous fundraising with no caps on the amount you can make.
As a bonus, Indiegogo even lets you start selling your first rounds of products on its marketplace, which can help you get a better idea of how popular your product might be once it's ready to fully launch!
It's free to start a campaign, but Indiegogo will take 5% of what you earn from donations.
You've probably heard of Kickstarter, since it's one of the most popular platforms for people to have their creative ideas funded, whether they're for a new product or service or a full business.
You can use Kickstarter to fund a variety of creative projects in almost any industry, like music, dance, and journalism.
Like other platforms, you'll be able to share your campaign with your friends, family, and followers on social media, but you can also get donations from strangers who really love your ideas and want to help.
You can't use Kickstarter as a charity platform, though, so make sure you do have a tangible project you need help with before signing up and getting started.
Modest Needs
Modest Needs is a nonprofit organization that offers grants to individuals and families facing unexpected financial crises.
They provide short-term assistance for expenses like medical bills, rent, or utility bills.
To seek assistance from Modest Needs, individuals can apply on their website, providing detailed information about their financial situation and the specific need they require assistance with.
Modest Needs reviews applications and, if approved, provides grants to help individuals overcome their immediate financial challenges.
Plumfund
Plumfund is notable for two reasons: it has zero service fees and it was featured on the television show Shark Tank!
Created by the starters of Honeyfund (a website geared towards funding honeymoons for newlyweds), Plumfund is geared towards requesting money for special or extenuating life events.
Rally
Rally is a free site that allows you to raise money for your needs, whatever they may be.
With functions like imbedded social sharing tools and a high-end landing page, you're sure to reach a wide market of supporters.
Social.Fund
A brand-new fundraising site launched in June 2017, Social.Fund promises zero fees, other than payment processing.
They accept donations as small as $1.00, and they even allow PayPal.
They allow fundraising for anything other than business investing, and you can get started right away.
Because it is relatively new, there aren't many campaigns started yet, which gives you a competitive edge!
Earn Everything… nearly!
Join Opinion Outpost, one of the few faithful and honest survey panels and earn cash and gift cards for your opinion. Stack your points and redeem them: Simple! No hidden fees and completely free!


FundRazr
FundRazr is one of the only sites out there that offers personal coaching on ways to reach more people and raise more money.
While they do charge a small fee per donation, they offer live chat and how-to guides to make sure you reach the desired amount.
Give Forward/YouCaring
YouCaring and Give Forward merged to create a "compassionate crowdfunding" site that encourages donors to be kind and generous.
With over $550 million dollars raised and 7.5 million supporters, YouCaring is one of the largest fundraising sites on the web.
Rally
Rally is a free site that allows you to raise money for your needs, whatever they may be.
With functions like imbedded social sharing tools and a high-end landing page, you're sure to reach a wide market of supporters.
Plumfund
Plumfund is notable for two reasons: it has zero service fees and it was featured on the television show Shark Tank!
Created by the starters of Honeyfund (a website geared towards funding honeymoons for newlyweds), Plumfund is geared towards requesting money for special or extenuating life events.
Fundraising With a Twist
Let's be real: people are more willing to give if they get something back in return.
These next options allow you to give a little to get a lot.
Patreon
Patreon is a unique option for those who are more artistically inclined.
Artists, musicians, and performers use Patreon to receive revenue from their patrons.
Here's how it works: patrons choose a subscription amount of their choice to have access to exclusive content and behind the scenes looks at an artist's work.
So, if you're an artist who needs extra income, this is the perfect choice for you!
Booster
Booster is a totally unique site that helps people raise money by creating print-on-demand tee shirts for their cause.
There are no upfront costs and no inventory to worry about, but a portion of each donation goes to pay for the cost of the shirt.
Don't stress! Booster has a built in "additional donation" option with each shirt sale that entices donors to contribute more money.
Random Acts of Kindness
Random Acts of Kindness is a Reddit thread that can help you get whatever you need from other generous folks who follow the thread.
The thing is, it's only fair to help others, too, if you're going to participate in the community and ask for help.
You can scroll through the threads to see what kinds of things people are giving away and requesting, and there's also a rules thread that explains how to participate cooperatively in the community.
However, it seems that folks are extremely giving here and are willing to help out those who genuinely need it, so it's possible that you could get a few extra bucks you need to pay a bill or help get your car repaired.
For example, there's a recent thread about someone offering part of their grocery budget for the month that they likely won't use to someone who could use the money.
It just goes to show that kindness does still exist and that people are more than willing to help out strangers in need!
Givling is a place where people can go to specifically get help paying off their student loan debt or mortgage.
It's a trivia game that you can play for free.
You'll be on a team with other players and the highest scoring teams have a chance to get money to pay off their student loan or mortgage.
Givling, of course, has to get money to do this, but how?
You can pay to play for more opportunities, complete sponsored offers, or watch or click on advertisements to help fund the system.
However, you don't have to do any of that. If you do, you'll help contribute to the site's crowdfunding system, which is what goes toward paying off your debt if you win.
The app is available for iPhones and Android devices.
LoanGifting is a platform that employers can use to help fund their employees' student loans.
So, you'll need to be a hard-working employee with an employer who is willing to participate in the program to make use of this one.
LoanGifting connects with all student loan providers to make sure that it can help you pay off your loans.
LoanGifting also lets you set up your own account without an employer for you to explain your situation, connect your loan accounts, and hope that others would like to donate to help you.
This is especially helpful if you're self-employed or currently not working but still want help paying off your student loan debt.
BoostUp is an interesting sort of fundraising platform that blends fundraising with smart savings to get you closer toward your financial goals.
With this program, you can set up an automatic savings plan that works for you, like weekly or monthly savings directly from your bank account.
You can also round up everything you spend with your connected cards and bank accounts.
BoostUp will then put that rounded change back into your savings, so you can basically set it and forget about it for the easiest way to save.
Not only that, but BoostUp partners can match every dollar you save, basically doubling what you put into your account!
The more you save, the more you earn, getting you closer to your goals much faster than you might through traditional savings or fundraising.
You can download the BoostUp app for iOS and Android devices to keep track of everything even when you're away from your computer.
Kiva
Kiva is an online micro-lending platform that connects borrowers in need with lenders who provide small loans to support their endeavors.
The platform focuses on providing financial assistance to individuals and entrepreneurs in underserved communities around the world.
Borrowers create profiles and showcase their projects or businesses, and lenders can browse and choose whom to support based on their stories and goals.
Kiva enables people to make a direct impact by lending as little as $25.
Crowdfunding on Social Media
Crowdfunding on social media involves leveraging platforms like Facebook, Twitter, or Instagram to share your financial needs with your network of friends, family, and followers.
You can create a compelling campaign that explains your situation, financial goals, and why you need support.
Encourage people to contribute or share your campaign with their own networks, increasing the reach and potential for donations.
Social media crowdfunding can be a powerful way to tap into the support of your online community.
How to Get Rich People to Give You Money Online
This might sound crazy, but there are wealthy people out there who want to help people in less fortunate circumstances.
Help them find you!
Here are two so-called "begging sites" to help you get the money you need, without all the hassle of starting a crowdfunding campaign.
Begging Money
This site was designed for people to connect with wealthy people and request money, and without any of the transaction fees that other websites charge.
BegsList
Begslist is a totally free online panhandling site.
There are several different categories that you can sort your request under, and social-media sharing options to really get the word out.
CyberBeg
Has fundraising not really worked out for you?
CyberBeg might be your next best option.
This is basically Reddit combined with GoFundMe.
People can start a new thread requesting what they need in the hope that some giving soul will stumble across their thread and be able to help them.
Pretty much anything goes here – you can ask for a pair of sneakers, money to cover a bill, or help paying off your mortgage.
The site automatically puts a PayPal donation button on your thread so donors can pay you quickly and easily with PayPal.
You even get to keep all donations aside from what PayPal takes out as a fee.
Ask This Person
It sounds crazy, but there's a website that exists that literally asks people to request money they need, whether it's $10, $100, or $1,000.
There's a person behind the site, although they never give much detail about themselves, so it's tough to say where they get their money from.
But, look around the site and you'll see that the person is willing to give away money to those who request it and genuinely need it.
The FAQ section says that not everyone will necessarily get cash just because they asked for it, but you can always try your request again in 30 days if you didn't hear back.
I can't seem to find much online about this site, but it's always worth a try to get a little something extra from a generous person.
Read More: How to Get Rich Quick: 17 Legit Methods to Make Money Fast Online
How To Say "Donate Money to Me!" The Right Way
If getting money online was easy, everyone would be doing it.
The truth is that there is a bit of work required to have a very successful campaign.
From photos to stories, we've compiled a list of tips to make sure that you can get the money you need.
Tell a story.
People are much more likely to share if you tell a story.
"I'm having financial trouble and need some help" is honest, but boring.
Connect with your donors.
Tell them how you reached the point you're at.
Medical bills?
Lost a job?
Had a baby?
Find a way to connect with the people who care about you and your needs.
Be honest about what the money is going towards, even if it's just paying the bills.
Get your friends and family involved.
Those closest to you probably know a lot about the situation you're in if you share your life with them.
These people might also be able to have more of an effect on your donation process than if you were to set up a GoFundMe or another type of donation for yourself.
Look around on these sites and you'll notice that many of the listings are set up by people close to the person in need rather than the individual.
There seems to be a better trust factor involved when others create listings on your behalf.
It kind of vouches for you and your circumstances.
If you do it yourself, it seems as though you're begging for help and might not strike a cord with others as well.
So, if anyone you know is willing to help you out, you should take them up on their offer by letting them create a fundraiser for you.
Just make sure they have all the accurate information needed for a truthful listing ahead of time.
It's probably a good idea to double check everything, too, before it's posted.
Use photos and videos.
YouCaring found that fundraisers with five or more photos collect twice as many donations.
Post photos of the people who will benefit from the donations.
If it's just you, that's fine!
Post some photos of yourself at your home or workplace, so that your donors see that you're a real person who needs their help.
Videos have the most impact when connecting with your donors.
YouCaring found that fundraisers with a video collect 70% more than fundraisers that don't have videos.
As the saying goes: a picture tells a thousand words.
Imagine how much you could say with several quality photos and a video on your campaign page!
Social Sharing is key.
Regardless of which crowdfunding or online panhandling website you go with, one thing is for sure: social sharing will increase your success.
There are many ways to reach more people and get more money through social media.
Firstly, you'll want to make sure that your story and requests are able to be shared, whether that's through embedded sharing buttons on the website of your choice or if you post a link on your social media accounts.
Use hashtags to connect with more people! Make sure they are relevant to you and your money needs.
Make sure they are relevant to you and your money needs.
Share updates, photos, and videos to Facebook and Instagram.
Make sure that all your shares are set to "public" so they can reach a wider audience.
Start small, but don't be afraid to ask for more.
A small threshold for initial donations can help donors feel like they have made a big difference.
Start with a small but specific goal, and increase as needed.
Say thanks.
When you reach your goal, be sure to post a thank you update!
If you know any of the donors, be sure to thank them specifically.
With that many options to ask people for money online, you should have a head start on making those lemons into lemonade.
Keep them updated.
Most people love a good success story, especially if they helped to create that success story!
It's always a good idea to get the contact information from your donors (if possible – some donors like to keep themselves anonymous!), even something simple like an email address, so you can keep them updated on the steps you've taken thanks to their donations.
Some fundraising sites will also allow you to post updates about your campaign on your donation page so that all donors, even if they're anonymous, can check back and see how you're doing.
It keeps things more personal and lets your gracious donors know how thankful you are to get the help you need, and it lets them see how their money is going to good use!
It only takes a few minutes of your time to keep everyone in the loop.
If you have a few minutes today to earn some extra cash, check out 31 Free Legit Ways to Get Paid Instantly to Click Ads.
Maybe you've tried online panhandling before, or maybe this is your first time reaching out to the internet during your time of need.
Either way, hopefully, you've learned a little more about how to get rich people to give you money online.
Related Posts:
Earn Everything… nearly!
Join Ipsos iSay, one of the few Faithful and Honest survey panels and earn prizes, gift cards and donations. Stack your points and redeem them: Simple! No hidden fees and completely free!