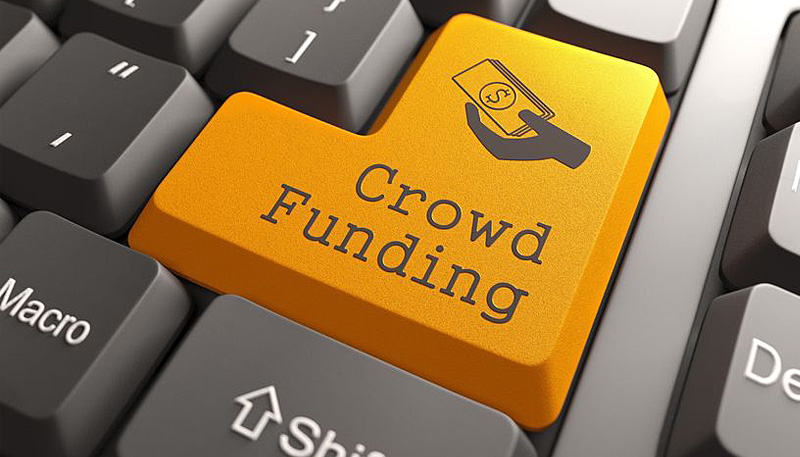 Sometimes, life hands you lemons, and you need a little help turning them into lemonade.
Need Easy Extra $350+/Month For Free?
If you've been those pennies but you still can't make ends meet, maybe it's time to consider turning to the internet for assistance.
If you've already checked out our tips for How to Get Free Money and still could use a boost, keep on reading.
These days there are endless ways to request money online, from crowdfunding sites to online panhandling.
This list has a ton of different options to ask people for money online; from asking people you know, to getting subscribers for your art, or even utilizing begging sites to connect with wealthy donors.
Ask People for Money Online
Fundly
Fundly has a few great features, like a mobile app to keep your donors updated and any-time withdrawals.
However, they do charge a 4.9% deduction and 3% credit card charge for every transaction, so keep that in mind.
GoFundMe
GoFundMe is the most well-known way to ask people for money online.
This can be a big help, as people are more comfortable donating on a website they are familiar with than a less-reputable one.
Social.Fund
A brand-new fundraising site launched in June 2017, Social.Fund promises zero fees, other than payment processing.
They accept donations as small as $1.00, and they even allow PayPal.
They allow fundraising for anything other than business investing, and you can get started right away.
Because it is relatively new, there aren't many campaigns started yet, which gives you a competitive edge!
FundRazr
FundRazr is one of the only sites out there that offers personal coaching on ways to reach more people and raise more money.
While they do charge a small fee per donation, they offer live chat and how-to guides to make sure you reach the desired amount.
Give Forward/YouCaring
YouCaring and Give Forward merged to create a "compassionate crowdfunding" site that encourages donors to be kind and generous.
With over $550 million dollars raised and 7.5 million supporters, YouCaring is one of the largest fundraising sites on the web.
Rally
Rally is a free site that allows you to raise money for your needs, whatever they may be.
With functions like imbedded social sharing tools and a high-end landing page, you're sure to reach a wide market of supporters.
Plumfund
Plumfund is notable for two reasons: it has zero service fees and it was featured on the television show Shark Tank!
Created by the starters of Honeyfund (a website geared towards funding honeymoons for newlyweds), Plumfund is geared towards requesting money for special or extenuating life events.
Fundraising With a Twist
Let's be real: people are more willing to give if they get something back in return.
These next options allow you to give a little to get a lot.
Patreon
Patreon is a unique option for those who are more artistically inclined.
Want more money?

Join Opinion Outpost, one of the few faithful and honest survey panels and earn cash and gift cards for your opinion. Stack your points and redeem them: Simple! No hidden fees and completely free!


Artists, musicians, and performers use Patreon to receive revenue from their patrons.
Here's how it works: patrons choose a subscription amount of their choice to have access to exclusive content and behind the scenes looks at an artist's work.
So, if you're an artist who needs extra income, this is the perfect choice for you!
Booster
Booster is a totally unique site that helps people raise money by creating print-on-demand tee shirts for their cause.
There are no upfront costs and no inventory to worry about, but a portion of each donation goes to pay for the cost of the shirt.
Don't stress! Booster has a built in "additional donation" option with each shirt sale that entices donors to contribute more money.
How to Get Rich People to Give You Money Online
This might sound crazy, but there are wealthy people out there who want to help people in less fortunate circumstances.
Help them find you!
Here are two so-called "begging sites" to help you get the money you need, without all the hassle of starting a crowdfunding campaign.
This site was designed for people to connect with wealthy people and request money, and without any of the transaction fees that other websites charge.
BegsList
Begslist is a totally free online panhandling site.
There are several different categories that you can sort your request under, and social-media sharing options to really get the word out.
How To Say "Donate Money to Me!" The Right Way
If getting money online was easy, everyone would be doing it.
The truth is that there is a bit of work required to have a very successful campaign.
From photos to stories, we've compiled a list of tips to make sure that you can get the money you need.
Tell a story.
People are much more likely to share if you tell a story.
"I'm having financial trouble and need some help" is honest, but boring.
Connect with your donors.
Tell them how you reached the point you're at.
Medical bills?
Lost a job?
Had a baby?
Find a way to connect with the people who care about you and your needs.
Be honest about what the money is going towards, even if it's just paying the bills.
Use photos and videos.
YouCaring found that fundraisers with five or more photos collect twice as many donations.
Post photos of the people who will benefit from the donations.
If it's just you, that's fine!
Post some photos of yourself at your home or workplace, so that your donors see that you're a real person who needs their help.
Videos have the most impact when connecting with your donors.
YouCaring found that fundraisers with a video collect 70% more than fundraisers that don't have videos.
As the saying goes: a picture tells a thousand words.
Imagine how much you could say with several quality photos and a video on your campaign page!
Social Sharing is key.
Regardless of which crowdfunding or online panhandling website you go with, one thing is for sure: social sharing will increase your success.
There are many ways to reach more people and get more money through social media.
Firstly, you'll want to make sure that your story and requests are able to be shared, whether that's through embedded sharing buttons on the website of your choice or if you post a link on your social media accounts.
Use hashtags to connect with more people! Make sure they are relevant to you and your money needs.
Make sure they are relevant to you and your money needs.
Share updates, photos, and videos to Facebook and Instagram.
Make sure that all your shares are set to "public" so they can reach a wider audience.
Start small, but don't be afraid to ask for more.
A small threshold for initial donations can help donors feel like they have made a big difference.
Start with a small but specific goal, and increase as needed.
Say thanks.
When you reach your goal, be sure to post a thank you update!
If you know any of the donors, be sure to thank them specifically.
With that many options to ask people for money online, you should have a head start on making those lemons into lemonade.
If you have a few minutes today to earn some extra cash, check out 11 Free Legit Ways to Get Paid Instantly to Click Ads.
Maybe you've tried online panhandling before, or maybe this is your first time reaching out to the internet during your time of need.
Either way, hopefully you've learned a little more about how to get rich people to give you money online.
Related Posts:
Get Money: Cash In!

With American Consumer Opinion (ACOP) the numbers truly do speak for themselves: $30 million+ in payments so far, 7 million+ international members, 20 million+ surveys completed!