Unique Work at Home Idea: Get Paid to Go on Dates with Rich Men
Updated on: by Amy Kennedy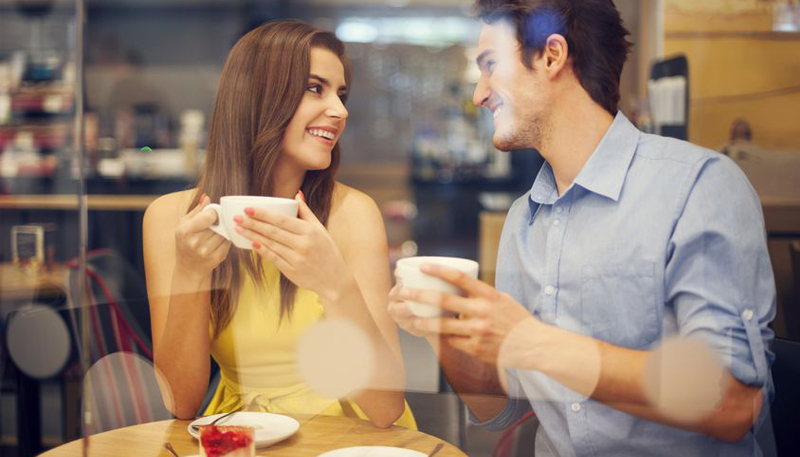 When it comes to working from home, there's virtually no shortage of ways to earn money if you're creative enough.
Need Easy Extra $350+/Month For Free?
But, what if I told you there's a unique opportunity to earn money, and it's all based on dating?
In other words, you could potentially earn cash to be pretty!
This money-making opportunity involves dating men for money.
It's obviously not a good solution for everyone.
But, if you're single and looking to mingle, it could be an option for you.
Maybe you just like having some fun while meeting new people.
This gives you a chance to do that and earn some cash!
Let's make it clear that this isn't the same as an escort service.
There's nothing shady or illegal about this way to make money.
If this cash-earning opportunity sounds interesting to you, I encourage you to keep reading and find out of it's the right one for you.
Introducing the Date for Money Website, WhatsYourPrice.com
Yes, there's actually a website that will help you get started dating guys for cash.
It's called WhatsYourPrice.com, and it's all about connecting men willing to entertain women for cash with the women who are willing to be entertained for cash.
The site is literally a "market for buying and selling dates," according to the website itself.
Women can go on here to put dates with them up for sale, while men can search their listings to find someone to pay to date.
Here's all the information you need to know about this very different way to make some money outside of a regular job.
Need Easy Extra Cash?
Pinecone Research, a leading name in online survey panel honesty, absolutely guarantees $3 cash for every survey you complete!
Take advantage of their time limited New Membership drive and register NOW. Join today: 100% free!


How Does WhatsYourPrice.com Work?
WhatsYourPrice is an online dating site that's different than the online dating sites you're used to.
It's more of a marketplace to find men willing to pay money for a date with you.
Men can sign up as Generous Members, or the people who are willing to pay to go on a date.
Women sign up as Attractive Members or the people who set their prices for a date.
To use the site, you'll need to register an account and set up your profile.
Fill out the profile as completely as possible and submit at least one photo.
The more, the better, though, and you'll increase your chances of approval.
It'll take about 24 hours for your profile to get approved.
The team manually approves or rejects photos to ensure that real people who meet its criteria are joining the site.
This not only helps protect you against frauds, but also protects men against fraudulent women who use fake profiles to get some extra cash.
You can also choose to have your background information verified with a background check, which costs extra money.
However, the benefit is that verified profiles tend to have more people interested in them, which means more potential pay.
If your profile gets approved, you can wait for men to offer money for a date with you.
You can either accept or reject their offer, or even counter your own offer.
So, if someone offers $25 for a date, you can counter $50 if that's what you're comfortable with.
Sometimes, men might "wink" at you, which is the same as telling you they're interested.
If that happens, you can name your price, to which he can accept, send a counter offer, or reject your offer.
Who Uses This Type of Site?
Anyone can use this dating site.
WhatsYourPrice markets itself as a way to make online dating simpler.
Instead of using dating site algorithms that are supposed to "match" you to your perfect soulmate, you can place a listing about yourself and men can find you.
All profiles are vetted by the WhatsYourPrice team before they go live on the site.
More specifically, the team looks over your information and photos to make sure you are who you say you are.
And, "attractive" members are encouraged here, so it's possible that the team will really look at your photos to make sure you're someone that will be of interest to the men on the site.
Don't worry – men get vetted too!
This helps ensure that all members adhere to the "generous members" and "attractive members" that the site prides itself on.
Basically, if you're a guy who will pay well and a woman who's attractive, you're probably good to go.
Aside from that, the women who use this site are most likely looking to make some extra money from finding new, fun things to do with fun people.
The men generally have money to spend and might need a date to a gathering for work, a lady to have a nice dinner and conversation with, or maybe even someone just to go to the movies with as a companion.
These are all people who want to skip the normal online dating scene and find people who are definitely into meeting face-to-face.
Earn Everything… nearly!
Join Opinion Outpost, one of the few faithful and honest survey panels and earn cash and gift cards for your opinion. Stack your points and redeem them: Simple! No hidden fees and completely free!


If you've ever used an online dating site, you've probably run into people who seem perfect for you, only to discover that they're only interested in chatting online and never want to meet in person.
In a way, this site solves that problem.
Everyone is here to go on real dates with real people.
Benefits of WhatsYourPrice.com
Some of the potential benefits you may consider when signing up on this platform include:
Earn Money
One of the main advantages is the opportunity to earn money simply by going on dates.
By being an attractive member on the platform, you can set a price for your companionship and have the chance to receive financial compensation for your time and company.
Flexibility and Control
WhatsYourPrice.com allows you to have control over the terms of the date.
You can negotiate the price and other details with interested individuals, ensuring that you're comfortable with the arrangement before committing to a date.
This flexibility gives you the power to set your own boundaries and expectations.
Increased Efficiency
Instead of relying on traditional dating methods where you may not know the intentions or financial capabilities of your potential suitors, WhatsYourPrice.com connects you with members who are specifically interested in paying for dates.
This streamlines the process and saves time by focusing on individuals who are already open to mutually beneficial arrangements.
Enhanced Opportunities
The platform opens up opportunities to meet new people and engage in experiences you might not have had otherwise.
You have the chance to meet generous individuals who are willing to invest in your time and company, which can lead to exciting and potentially lucrative connections.
Security Measures
WhatsYourPrice.com takes measures to verify profiles and maintain a secure environment.
This can provide reassurance as you explore potential matches and engage in conversations, knowing that the platform prioritizes safety and privacy.
How Much Can I Make?
According to ABC News, the average price of a date on WhatsYourPrice.com is $80.
But, really, you're totally in charge of how much you earn and how often you go on dates using the site.
If you read this blog post on the WhatsYourPrice blog, you'll see that many women ask for more than that, such as nothing less than $100.
After all, you need to take into account gas money and other expenses, like getting ready for the date and finding the perfect outfit.
And, some men aren't at all opposed to offering $200 or more for a date.
The key is to be reasonable about your offers.
Consider how far away you live and how much gas money it'll take to get there.
If you need to buy a new outfit, factor that in too.
But, don't just add more to the price just because you can.
It could turn a lot of potential suitors away.
It's important to remember that you can go on as many dates as you want.
If you get 10 offers a week and have time for them all, you can accept them! 10 offers of $100 a week will give you an easy $1,000 for going on dates.
Let's be a bit more reasonable for the average person, though, and say that you'll go on two dates per week of at least $50.
That's still $100 a week, or $400 extra every month just to date new people.
Important Information Before You Start
If you're going to try a site like this, there are a few important things you should know first.
The most important thing to remember is that, as I mentioned, this is not an escort service site.
If you're looking for that type of thing, this isn't where you'll find it.
Those who get caught entering into an escort-type service by using the site can get their accounts banned.
In fact, this site could actually get you more than just a date.
It is possible to find love here, provided that you and your date are both open to that.
But, in general, the site is simply there to match people who are interested in having an attractive companion by their side to have fun with.
Also, you should know that men have to pay just to use the site.
It's free to sign up, like it is for women, but they'll need to pay for credits to be able to contact you for a date.
This is a good thing for you, because it shows that only serious men who are willing to pay money to use the site are coming to you for a date.
And, perhaps most importantly, there's no guaranteed way to get your fee for a date.
The site doesn't handle your payments in any way.
WhatsYourPrice recommends asking for half of your fee upfront before the date.
Of course, you could ask for all of it up front if you wanted to.
But, there's nothing safeguarding you to make sure your date actually pays you.
You could drive to meet the guy and end up with no money at all.
So, it's really up to you whether you're comfortable taking that chance.
It's a good idea to never drive a long distance to meet a man so you at least won't be out a lot of gas money if that were to happen.
See also:
Are There Similar Sites to Try?
There are some sites on the web that claim to have the same purpose of WhatsYourPrice.
But, as you look more into them, you'll find that they don't really have the same purpose in mind.
They're more for "hooking up," finding a "sugar daddy," or getting into the escort business.
WhatsYourPrice seems to be one of the more innocent ones for people who truly just want to have a good time with new people.
If something more comes from your date with a guy, that's great.
But, that's not the main purpose of the site, so don't be too disappointed if the men you date don't want any more than just a beautiful companion to spend some time with.
Conclusion: Get Paid to Go on Dates with Rich Men!
This obviously isn't a good way for everyone to make money.
If you're uncomfortable meeting up with someone you only know from a website, then this site probably won't make you feel any better about it.
And, it's definitely a very superficial site.
The whole foundation of it deals with looks.
If you're not attractive according to the team's standards, your profile may not even make it on the site for a chance to meet other people.
It's important to weigh all the pros and cons of this type of dating site before getting started.
Fortunately, it is free to sign up if you're a woman looking for a man to pay you for a date.
So, if you're on the fence, you could always try out one date and see if it's for you.
If not, you can always deactivate your account yourself.
You can do this by going into your account settings and clicking "Deactivate Your Account."
And, of course, be careful!
Although the website doesn't specifically say to, you should always meet in a well-lit, public place.
It's best for your safety when meeting people from the internet.
Would you ever consider this type of work from home opportunity?
Do you know of similar, legitimate sites?
Let us know your thoughts in a comment!
Related Posts:
Earn Everything… nearly!
Join Ipsos iSay, one of the few Faithful and Honest survey panels and earn prizes, gift cards and donations. Stack your points and redeem them: Simple! No hidden fees and completely free!