Honey Vs. Rakuten: Which Is Better To Save The Most Money?
Updated on: by Amy Kennedy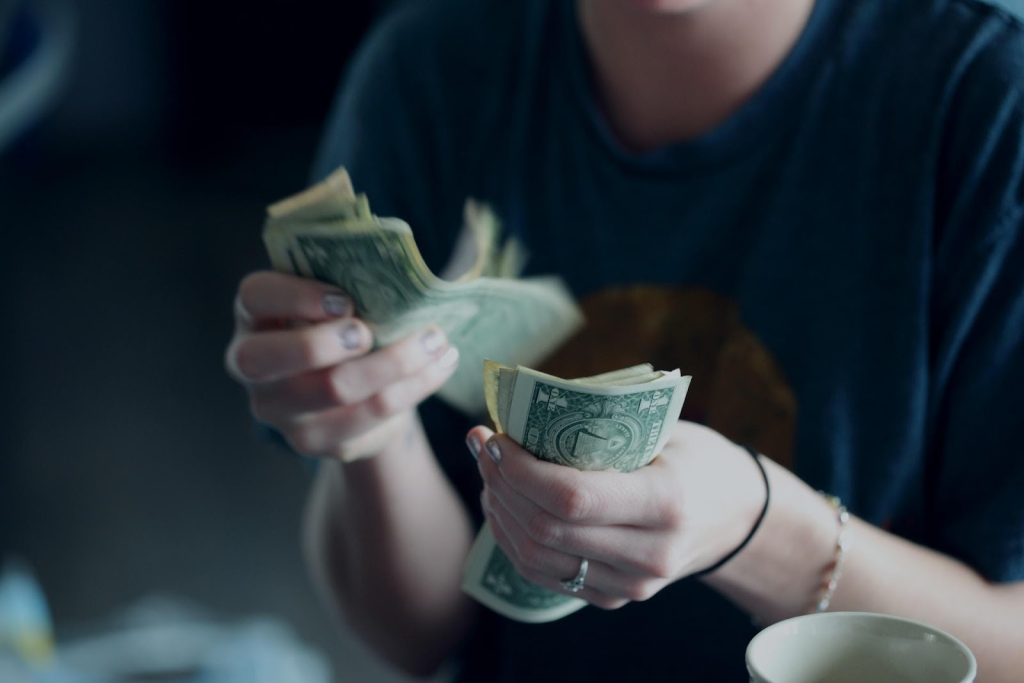 Honey vs. Rakuten: two names that often find themselves in the spotlight when it comes to saving money in the world of online shopping.
Need Easy Extra $350+/Month For Free?
Each of these platforms offers a unique approach to helping consumers trim their expenses, but which one reigns supreme in the quest to maximize savings?
In the era of digital discounts and cashback incentives, the choice between Honey and Rakuten can be a pivotal one for those looking to make their hard-earned dollars stretch further.
Both platforms boast impressive track records in helping shoppers uncover deals, but they operate in distinct ways, catering to different preferences and shopping habits.
This blog post breaks down the features, benefits, and potential drawbacks of Honey and Rakuten, equipping you with the knowledge to make an informed choice and save the most money.
Pros and Cons of Honey and Rakuten for Saving Money
When it comes to online shopping, Honey and Rakuten are two prominent players that promise to help you save money.
Each platform has its advantages and disadvantages, making it essential to understand them before deciding which one aligns better with your shopping preferences and goals.
Pros of Saving With Honey
Saving with Honey offers several advantages for online shoppers:
Automatic Coupon Scanning with Honey
Honey's remarkable feature of automatic coupon scanning revolutionizes the online shopping experience.
When you shop at your favorite online stores, Honey's browser extension discreetly scans the web for the best available coupon codes.
Once a suitable coupon is found, Honey applies it automatically during checkout, ensuring that you receive the maximum discount possible.
This hands-off approach not only saves you time but also helps you secure deals you might have missed otherwise.
Honey Gold Rewards: Earning as You Shop
Honey goes beyond just coupon hunting.
With its Honey Gold rewards program, users can earn points on eligible purchases.
These Honey Gold points accumulate over time and can be redeemed for gift cards at various retailers.
It's like getting an extra layer of savings on top of your regular discounts.
Need Easy Extra Cash?
Pinecone Research, a leading name in online survey panel honesty, absolutely guarantees $3 cash for every survey you complete!
Take advantage of their time limited New Membership drive and register NOW. Join today: 100% free!


This innovative rewards system incentivizes users to continue shopping through Honey and reap the benefits of their loyalty.
Extensive Retailer Network
Honey's power lies in its extensive network of partnered online retailers.
With thousands of stores in its repertoire, Honey covers a wide array of product categories, from fashion and electronics to groceries and travel.
This breadth ensures that, no matter what you're shopping for, Honey is likely to have deals and discounts that cater to your needs.
Its diverse partnerships make it a valuable tool for consumers seeking savings across a broad spectrum of online shopping destinations.
User-Friendly Browser Extension
Honey's user-friendly browser extension is a key reason for its widespread popularity.
Whether you're a seasoned online shopper or a beginner, installing and using Honey's extension is a breeze.
It seamlessly integrates with your web browser, providing real-time savings notifications, accessible coupon codes, and a straightforward interface that enhances your online shopping experience without any hassles.
Price Tracking with Honey
In addition to its coupon and rewards features, Honey offers a price tracking feature.
By tracking the price history of items you're interested in, Honey can notify you when there's a price drop, helping you secure the best deals.
This tool is particularly valuable for budget-conscious shoppers who want to make sure they're getting the most value for their money.
Cons of Using Honey
Here are three cons or drawbacks of using Honey:
Limited International Coverage
Honey's primary focus on U.S.-based retailers can be a limitation for international shoppers seeking to save money online.
While Honey is a powerful tool for users in the United States, its effectiveness decreases significantly for those shopping from other countries.
It may not have as extensive a network of deals or support for online stores outside the United States.
This limitation can be frustrating for international users looking to maximize their savings.
Not All Stores Are Supported
While Honey collaborates with a vast number of online stores, it's important to note that it doesn't cover every single one.
For shoppers looking for discounts or coupons at niche or lesser-known online retailers, Honey may not always have deals available.
This means that in certain cases, users might need to manually search for discounts or explore other money-saving options when Honey doesn't provide the desired results.
Privacy Concerns
Privacy-conscious users might have reservations about using Honey due to potential data collection and sharing practices.
While Honey claims to anonymize and aggregate user data, there's still a level of data sharing involved when using browser extensions.
This data can include your online shopping habits and the websites you visit.
While Honey states that it doesn't sell personal information, users concerned about their online privacy may find this aspect of Honey to be a drawback.
Pros of Rakuten
Saving money via Rakuten has several advantages, including the following:
1. Cashback Rewards
Rakuten's primary draw is its cashback rewards system.
When users shop through Rakuten at affiliated online stores, they receive a percentage of their purchase price back in the form of cashback.
These rewards can add up significantly over time and provide a tangible way to save money on everyday and occasional purchases.
2. Wide Retailer Network
Rakuten partners with an extensive array of online retailers, ranging from major e-commerce giants to smaller specialty stores.
This wide network ensures that users can find cashback deals and discounts across various product categories, enhancing their savings potential.
Earn Everything… nearly!
Join Opinion Outpost, one of the few faithful and honest survey panels and earn cash and gift cards for your opinion. Stack your points and redeem them: Simple! No hidden fees and completely free!


3. International Availability
Unlike some other cashback platforms, Rakuten is available to users in multiple countries, including the United States, Canada, and Japan.
This international reach makes it a viable option for shoppers around the world.
4. Browser Extension Convenience
Rakuten offers a browser extension that makes saving money even more convenient.
Users can activate the extension, which notifies them of available cashback deals when they visit supported online stores.
This hands-off approach streamlines the process of earning rewards without the need to constantly visit the Rakuten website.
Cons of Rakuten
1. Delayed Cashback Rewards
While Rakuten offers enticing cashback rewards, there's a catch.
Users typically don't receive their cashback instantly. Instead, they need to wait for a quarterly payment, which may not be suitable for those looking for immediate savings.
This delay can be frustrating for users seeking quick returns on their purchases.
2. Minimum Payout Requirement
Rakuten imposes a minimum payout threshold that users must reach before they can receive their cashback.
For some users, especially occasional online shoppers, it can take a while to accumulate enough cashback to meet this requirement.
This aspect can limit the usefulness of Rakuten for individuals who don't shop online frequently.
3. Limited Automatic Discounts
Unlike some other money-saving platforms like Honey, Rakuten doesn't offer automatic coupon discovery.
Users may need to manually search for and apply coupons during the checkout process, which can be less convenient for those who prefer a more hands-off approach to savings.
How Honey Gold and Rakuten Points Compare in Terms of Value
Comparing Honey Gold and Rakuten Points in terms of value reveals differences in how each platform rewards its users:
Earning Mechanism
Honey Gold is acquired primarily through purchases made via Honey's platform.
Each eligible purchase accumulates Honey Gold, typically calculated as a percentage of the total spent.
This straightforward mechanism ensures that the more you shop through Honey, the more Honey Gold you accrue for future use.
Rakuten Points, similar to Honey Gold, are earned by making purchases through Rakuten's platform. Users receive a portion of their purchase amount as Rakuten Points.
This system encourages continued use of Rakuten for online shopping, enabling users to gather points with each transaction.
Value Conversion
When it comes to Honey Gold, the conversion process is relatively straightforward.
Honey Gold can be converted into gift cards from various retailers, making it easy to translate points into practical savings on future purchases.
Converting Rakuten Points into value is slightly more complex.
While they can be converted into cash, the conversion rate might fluctuate depending on factors like location and ongoing promotions.
This variability can impact the clear understanding of the exact value of earned points.
Redemption Options
For Honey Gold, the focus is on redeeming points for gift cards.
This provides users with a wide range of options for using their accumulated rewards, from shopping sprees to specific items at affiliated retailers.
Rakuten Points often allow users to redeem their points as cash.
This flexibility enables users to utilize their earnings more freely, either by depositing the cash into their PayPal accounts or receiving it as a physical check.
Promotions and Bonuses
Honey Gold periodically offers special promotions that boost the value of your rewards.
These promotions can amplify your savings potential, making the program even more appealing to users seeking maximum value.
Similarly, Rakuten Points also come with bonus opportunities during certain periods.
These promotions enhance the cashback you receive, contributing to increased overall value when using the platform.
Ease of Use
Honey Gold is relatively straightforward in terms of value.
The conversion rate is clear, and the redemption process for gift cards is well-defined, making it user-friendly and transparent.
Rakuten Points may introduce a bit more complexity due to the variability in conversion rates based on location and promotions.
While this doesn't necessarily hinder usability, it may require users to pay closer attention to ongoing offers and their specific terms.
Flexibility
Honey Gold offers flexibility through its gift card redemptions.
Users can choose from a wide variety of retailers and products, tailoring their savings to their preferences.
Rakuten Points, converted to cash, offer flexibility in how you use your earnings.
Whether it's for everyday expenses or specific purchases, the cash option provides adaptability to fit various needs.
Hidden Costs Associated with Using Honey or Rakuten
Here are some potential hidden costs or considerations associated with using Honey or Rakuten:
Privacy Trade-Offs
While Honey and Rakuten pledge to safeguard user data, they also collect information about your online shopping habits.
This data is used to personalize deals and offers.
For some users, the trade-off between enhanced shopping experiences and privacy concerns might be a key consideration.
It's wise to carefully read the privacy policies of both platforms to understand how your data is used and whether it aligns with your privacy preferences.
Browser Extension Resource Usage
Browser extensions like Honey can be incredibly useful but may consume a notable amount of your computer's resources.
This can lead to slower browser performance, particularly on older or less powerful devices.
It's advisable to periodically check for extension updates, as newer versions often include optimizations to mitigate resource usage and improve overall performance.
Email Marketing
Upon signing up for Honey or Rakuten, users often find themselves on mailing lists, receiving promotional emails and exclusive offers.
Managing this influx of emails can be time-consuming.
Implementing email filters or unsubscribing from unwanted newsletters can help maintain inbox organization and reduce email clutter.
Minimum Payout Requirements
Both Honey and Rakuten frequently impose minimum payout requirements.
This means users must accumulate a certain amount of cashback or points before they can access their rewards.
Understanding these requirements is essential to ensure you can enjoy the benefits of your savings effectively.
Expiry of Rewards
Rewards earned through Honey or Rakuten may come with expiration dates.
Neglecting these expiration dates could result in the loss of potential savings.
It's good practice to regularly check your account for rewards that are approaching their expiration to ensure you maximize your benefits.
Browser Compatibility
While Honey and Rakuten generally support mainstream web browsers, users with less common or older browser versions may encounter compatibility issues.
Keeping your browser up-to-date and using a popular, well-supported browser can help prevent any technical problems from arising during your shopping experience.
Internet Connectivity
A stable internet connection is vital for effectively using Honey and Rakuten.
Slow or unreliable internet can disrupt your ability to access deals, activate cashback, or complete purchases.
Ensuring a dependable internet connection is essential to make the most of these platforms' savings opportunities.
Opportunity Costs
One often overlooked aspect of cashback and discount platforms is the concept of opportunity costs.
While pursuing cashback deals or discounts, users might be tempted to make purchases they otherwise wouldn't have.
This can result in unintended spending and offset the savings gained through cashback or coupons.
It's important to remain mindful of your shopping habits and prioritize genuine savings over impulsive buying.
International Transaction Fees
Shopping from international retailers can sometimes result in foreign transaction fees from your credit card provider.
It's important to be aware that Honey or Rakuten may not factor in these fees when calculating your rewards.
As a result, the overall savings on international purchases might be less significant than anticipated.
Overbuying
In the pursuit of cashback or discounts, there's a risk of overbuying—purchasing items that weren't initially on your shopping list.
This behavior can negate the potential savings or even lead to overspending.
Staying vigilant about your shopping needs and priorities can help ensure that your use of Honey or Rakuten remains focused on genuine savings rather than impulsive purchases.
So, Which One is Better?
The choice between Honey and Rakuten ultimately depends on your specific preferences and shopping habits.
Honey is a great choice if you value automatic coupon discovery, user-friendly browser extensions, and the ability to earn Honey Gold rewards that can be redeemed for gift cards. It's particularly suitable for users primarily interested in finding and applying coupons effortlessly.
Rakuten is ideal if you're primarily interested in earning cashback rewards. It offers a wide retailer network and international availability, making it a strong choice for those seeking direct monetary benefits from their purchases.
To determine which one is better for you, consider your primary savings goals and whether you prefer automatic coupon discovery (Honey) or cashback rewards (Rakuten).
Some users even use both platforms strategically to maximize their savings across different types of purchases.
Ultimately, the "better" platform is the one that aligns with your unique shopping preferences and priorities.
Wrap Up
In the world of online shopping, the choice between Honey and Rakuten comes down to personal preference and priorities.
Honey offers effortless coupon discovery and versatile rewards in the form of Honey Gold.
On the other hand, Rakuten specializes in cashback rewards and boasts a vast network of retailers.
Your decision should be guided by whether you prioritize automatic discounts or direct cash returns.
Ultimately, both platforms can be valuable tools to save money, and the choice rests in your hands as you navigate the world of online deals and savings.
Related Posts:
Earn Everything… nearly!
Join Ipsos iSay, one of the few Faithful and Honest survey panels and earn prizes, gift cards and donations. Stack your points and redeem them: Simple! No hidden fees and completely free!