How to Write for the Yahoo! Contributor Network
Updated on: by Amy Kennedy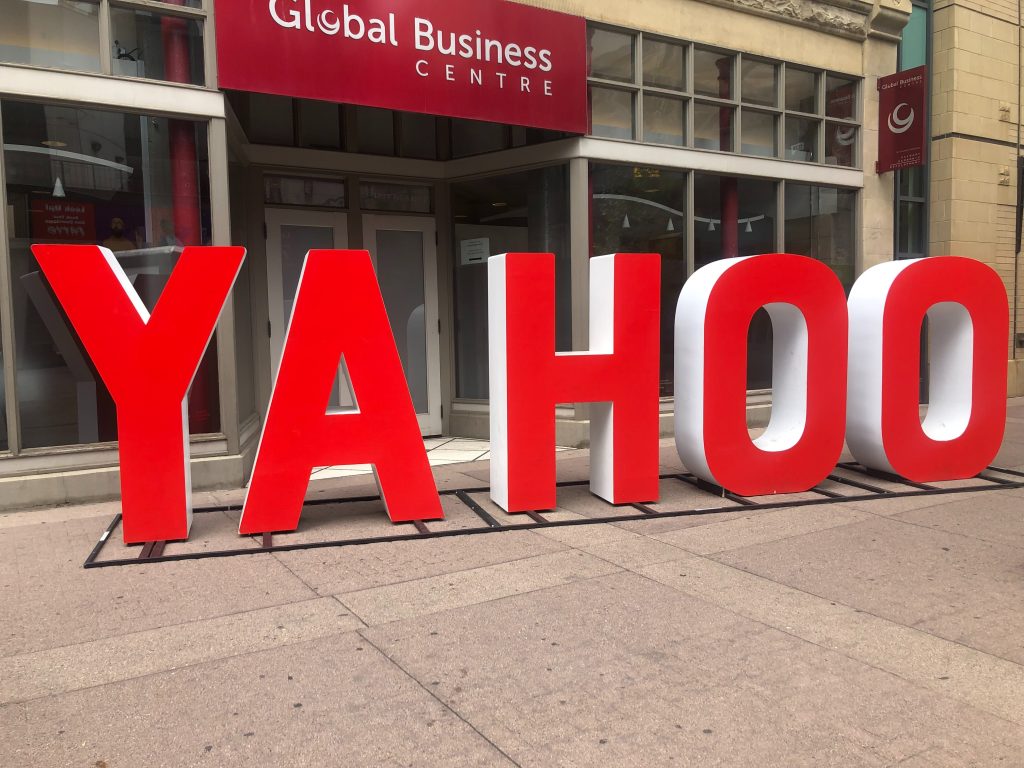 Need Easy Extra $350+/Month For Free?
UPDATE: Yahoo Contributor Network no longer accepts contributions.
Yahoo! Contributor Network is one of the few places online that will allow you to publish what you want while giving you upfront payments as well as page view or performance pay. I love writing articles, but when it comes to writing for companies like Textbroker or The Content Authority, I struggle to find words to fill the screen on the most mundane topics. While it is a great way to make money and assure I meet my monthly goal, it is like pulling my eyelashes out trying to actually do the work! I have found that I much prefer to write what I want without worrying about the expectations of others. Of course, this is why I prefer to write blogs and earn from the advertising. However, there are often times I want to write something unrelated to my blogs or things I wrote for a college course that I could take advantage of. Here is more about Yahoo! Contributing Network and how it is one place you cannot afford to forget about.
Yahoo Contributor Network went by Associated Content not that long ago. Yahoo! purchased the company and made a few changes, some for the better, some not so much. Regardless, Yahoo is a huge name and the mere thought of writing for a company so well-known can be very intimidating! Do not let that stop you, this network is open to everyone and even you can see your name published online alongside your writing. Whether for a little extra quick money or to build a writing portfolio to use as sample work for other jobs, Yahoo is a great resource to keep handy.
Where will my articles be published?
Articles submitted to Yahoo Contributing Network will appear on the site itself, open for the public to view and find through search engine results. However, some articles may be featured on any of Yahoo's affiliate sites! It is not common to be featured, but when you are it can really help your pay!
What type of things can I submit to Yahoo?
Nearly anything, from recipes, opinions, poems, fashion, local news, the most recent surprise left by your cat… You submit what you want. Yahoo does have a set of Guidelines you can read through, which lets you know the expectations of length and how to use an effective title and such. While you can, for the most part, write what you want, if money is your focus then you will need to stay within some borders and write on topics that are likely to be researched often and learn the value of keywords.
What does Yahoo pay for articles published?
As I told you earlier, Yahoo is one of the few companies that offer an upfront payment as well as a performance pay. But understand the payment will be low and not everything can be submitted for upfront payment. Yahoo only pays upfront payment on certain types of articles. They do not pay upfront for reviews (book reviews, product reviews etc.), recipes, fictional stories or poems. If you want to write for upfront pay then write things like How To Guides and information sharing articles. Yahoo does not plan to pay us for keeping an online journal or telling the world about how much we love our children, which is why the upfront payment is limited.
Upfront payment is not usually very much. The last I checked they pay anywhere from $2-10, but all of mine have been around $3. While it does not sound like much, I don't mind considering some of the things I have submitted were college papers and articles I enjoyed writing so much I was able to slap it together in 15 minutes or less.
However, in addition to upfront payment you can receive performance pay. The pay varies depending on the traffic you receive, the more traffic the better your pay. But it always pays at least 1.50 per 1000 views. Again, not much, but if you learn the art of promotion and understand the value search engines can hold to bringing you traffic, you can work hard to build a network that can help you earn money through Yahoo.
When does Yahoo pay for articles and how?
Yahoo pays through PayPal. Upfront payments are sent within hours of accepting an offer. The performance pay is sent out once a month, after you have earned at least $1.50. If at the end of the month you have at least $1.50 of performance pay money in your account, you will receive payments the following month, generally the second Wednesday of the month.
Is there a potential for more at Yahoo?
Yes! If you have proven yourself and your expertise in an area, you may be contacted by Yahoo to be a part of a select group called Yahoo's Featured Contributors. The featured contributors are given assignments that they can choose from. These writers are given a minimum of $15 per submission plus performance pay.
Do I keep the rights to the articles I submit to Yahoo?
You will be given an option upon submitting articles to Yahoo as to how much of the article you want to give. If wanting upfront pay then you do give up all of your rights and cannot remove the article after you submit. You can choose to retain the rights and edit or remove later by only submitting for performance pay. This is a great option if your plan is to build a portfolio you can use to showcase your skill but may find a better use for the articles at another time, such as a place that will pay more for it or your own blog or website.
Do I have to apply and provide writing samples?
No, anyone can sign up with Yahoo! Contributing Network!
Writing for Yahoo! Contributor Network has been enjoyable for me as I take advantage of some of the ways I know to make money online. After losing my main job, I was reminded of the value in keeping small jobs available when I need them most. Yahoo has been one of those small jobs I have decided to pursue in an effort make some money while I get things in order with my other, higher paying, jobs.
Related Posts:
Earn Everything… nearly!
Join Ipsos iSay, one of the few Faithful and Honest survey panels and earn prizes, gift cards and donations. Stack your points and redeem them: Simple! No hidden fees and completely free!


Need Easy Extra Cash?
Pinecone Research, a leading name in online survey panel honesty, absolutely guarantees $3 cash for every survey you complete!
Take advantage of their time limited New Membership drive and register NOW. Join today: 100% free!